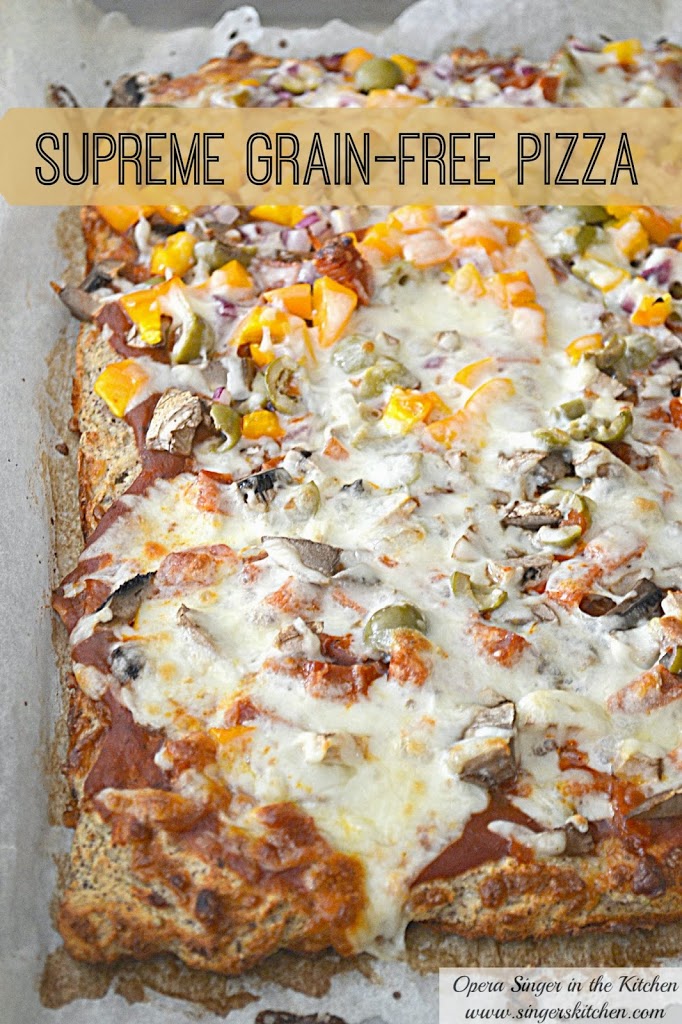 Many of you do not know but our whole family was in Houston for 2 weeks but upon returning home, I only had 2 days of recovery time before I had to go to the hospital for emergency surgery for a ruptured appendix. NOT fun folks! Little did I know that I had been going through this issue while in Texas but did not feel like I needed to go to the doctor's until we were back in town. It was good when I did because it could have been dangerous.

It has been a week since my surgery and the recoup time has been slow but I am super thankful for my mother-in-law for being able to help with the girls since Ryan has music camp to teach this week. I am not looking forward to 3-4 more weeks of recovery time but there is a reason why.

Now that my appetite is back I have been able to enjoy simple foods along with meals brought by friends from church. Until my full appetite comes back you will have to wait on NEW recipes coming soon. For now, I want to share a recipe I had tried and introduced to our family.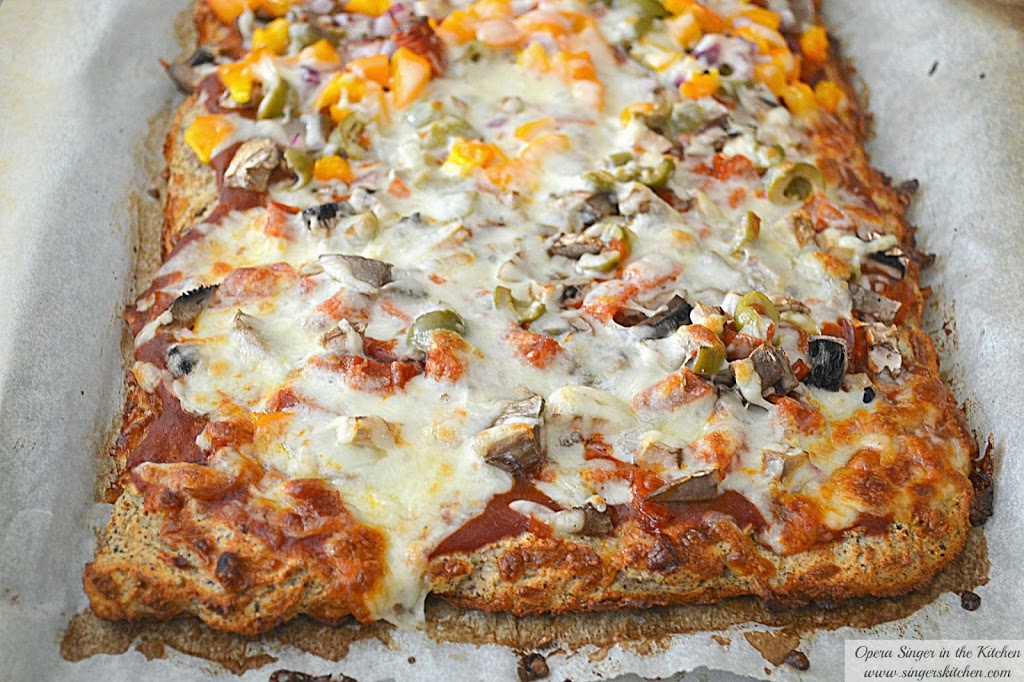 Pizza night is one of favorite nights at our house. We usually do not go out for pizza but we either make something at home or bring a pre-made pizza home to bake. Since I have been trying to go grain-free, I have been looking for recipes to try and make a permanent addition to our menu.

As I perused recipes on Pinterest I came across a recipe that was adapted from another recipe. I usually like trying the original recipe to see how different the adapted recipe, but in this case I did not have time. Julie from Savvy Homemaking made a delicious grain-free pizza that had me convinced I really did not need my regular pizza crusts.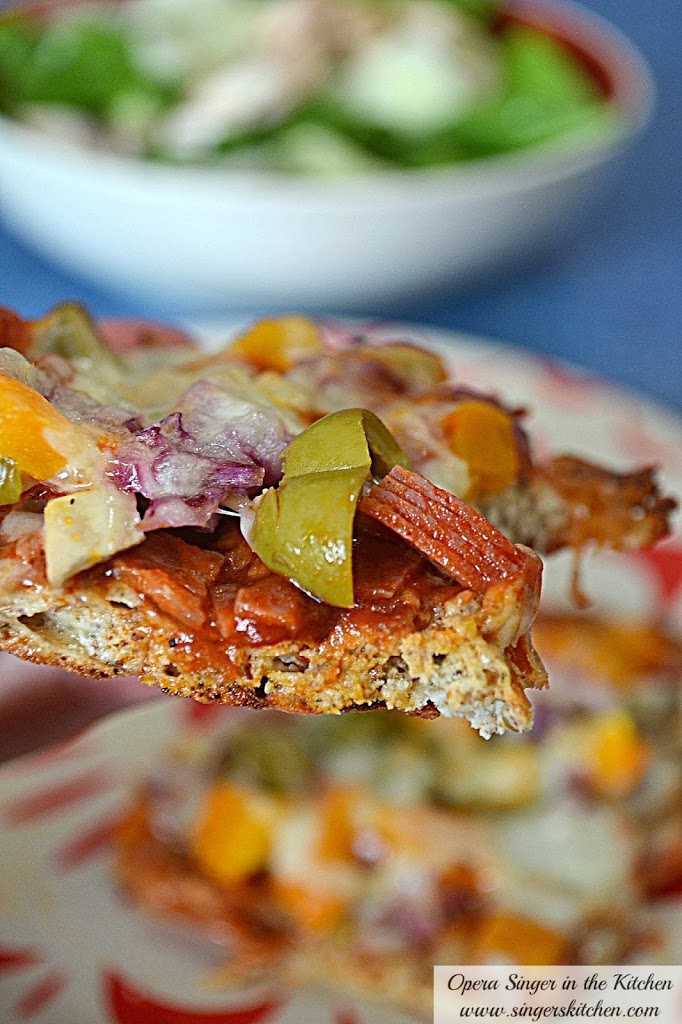 When it comes to toppings I can pretty much put everything on a pizza and call it supreme. My husband would be happy with sausage, pepperoni, cheese, and black olives so sometimes I have to split toppings on a pizza. It all works really.

The grain-free pizza is made form coconut flour and requires cheese and egg whites but I divided my crust with almond and coconut flour and decreased the cheese added to the crust. The toppings are pretty any of your favorites and then dinner is served with a fresh green salad as a side. Give this pizza a try. You will not be disappointed.


Supreme Grain-Free Pizza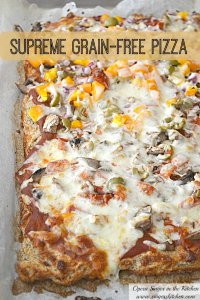 adapted from Savvy Homemaking
Ingredients

(10-12 slices)
1 1/2 cup egg whites

1/4 cup coconut flour

1/4 cup almond flour

1/4 cup ground flax meal

3/4 cup shredded mozzarella cheese

1 1/2 Tbsp italian seasoning

1 tsp garlic powder

1/2 tsp onion powder

1/2 tsp salt

1 to 1 1/2 cups marinara sauce

1 1/2 cups part-skim mozzarella cheese, shredded

Toppings of choice:pepperoni, chopped onions and red bell peppers, sliced mushrooms,chopped green and black olives.
Instructions
Mix together egg whites, coconut and almond flour, flax meal, 3/4 cup shredded mozzarella cheese, and seasonings.
Using 9×15 cookie sheet, spray abit of non-stick spray on the sheet. Then spread a piece of parchment paper on the tray and spray it again prevent sticking.
Pour pizza crust mixture onto the sprayed parchment paper lined cookie sheet and spread around as evenly as possible, making sure to get to the corners.
Bake for 20-25 minutes at 450F, or until cooked through all over.
Remove from oven and let cool slightly before adding desired toppings.
Put back into the oven and bake at 450F for 5-10 minutes, until toppings have baked up and cheese has melted. Broil on high for a few minutes to brown the crust, if desired.

Related