One of the things I have grown to love in the Philly area are all the gardens that my family and I can go visit. While there are plenty of nature trails in our area, there is something about traveling to visit an arboretum that boasts 92 acres of lush and colorful experiences.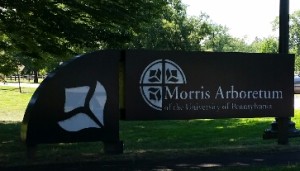 Morris Arboretum has been quite a highlight since we moved to the Philadelphia outskirts almost 4 years ago. We have checked out festivals on weekends and have even gone for a day to check out the amazing bird houses they had on display on year. They also have an amazing canopy area with a Wild Tree Exhibit perfect for little kids to climb. We know that anytime we go there will be plenty of family activities to choose from.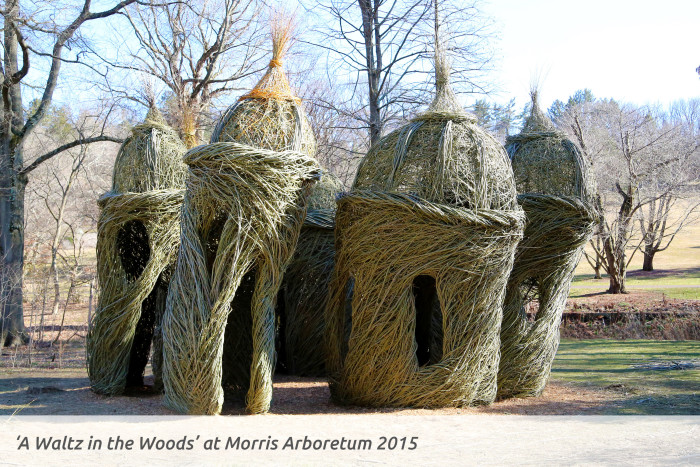 One of the things I hope to do before baby number three comes along is to set up some play dates with area moms to check out new exhibits like the new Stickwork Sculpture exhibit called A Waltz in the Woods.  It looks like my girls would love to see this and there is even a scavenger hunt available for older kids too!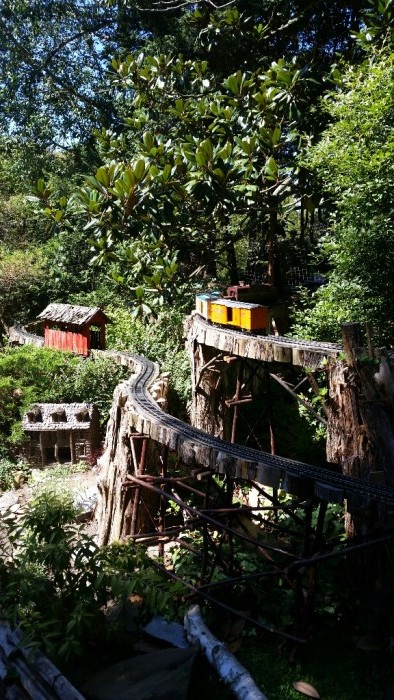 Last year we visited the Garden Railway and the girls LOVED it so much. They had freedom to run all over the pathway to follow the trains as they veered in and out of exhibits. I was happy to learn that the grand opening display the Garden Railway happened this past weekend. Everyone who attended took part in a kids craft and enjoyed free ice cream and various hard pretzels with which guests make create their own delicious art and architecture.

One of the things I enjoyed a lot was visiting Compton Café on premises. Sometimes, I like preparing for our day and outing by making our own picnic lunch but sometimes I simply do not have the time or energy to put something together so I am super happy when attractions or parks have cafés available to eat. After a nice walk around half the arboretum, the girls and I sat down for lunch in an outdoors area covered with a nice sturdy white tent.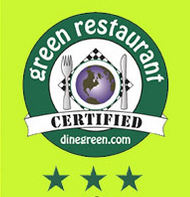 Now that the weather is so beautiful, eating outdoors under the shade is so dreamy. Compton Café is a 3-star certified green restaurant which means that the restaurant is:
• Sourcing Sustainable Food
• Conserving Energy and Water
• Minimizing Chemical Pollution
• Reducing Waste through Recycling
I love this and in addition to this fact the café offers an ample gourmet menu for both kids and adults prepared by Josh Hunter, chef of Zagat-rated Terrace Street Bistro in Manayunk.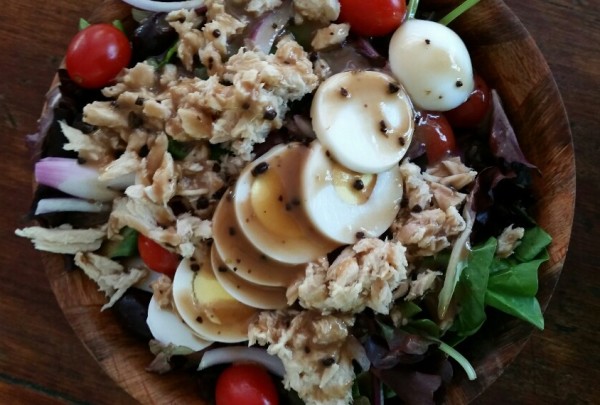 I had a delicious Nicoise Salad that had spinach, Niçoise olives, roma tomato, diced egg, net free tuna, red onion, & merlot vinaigrette which was perfect for me! I always say I am going to pack myself a salad when I plan on outings but never do it. I loved having the option of four salads from the menu because now I can try a new one next time.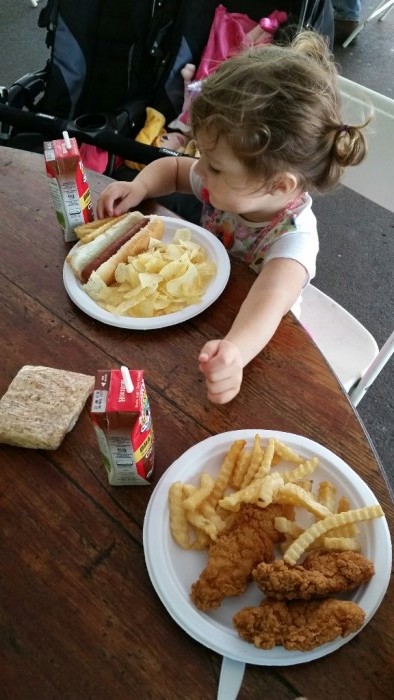 The menu for kids was great as well! I loved that they had the regular fact the offerings from other restaurants but using organic products. I also loved the healthy options of veggies and chicken salad sandwiches for kids. My girls split chicken tenders and fries but I plan on trying the sandwiches the next time we are there.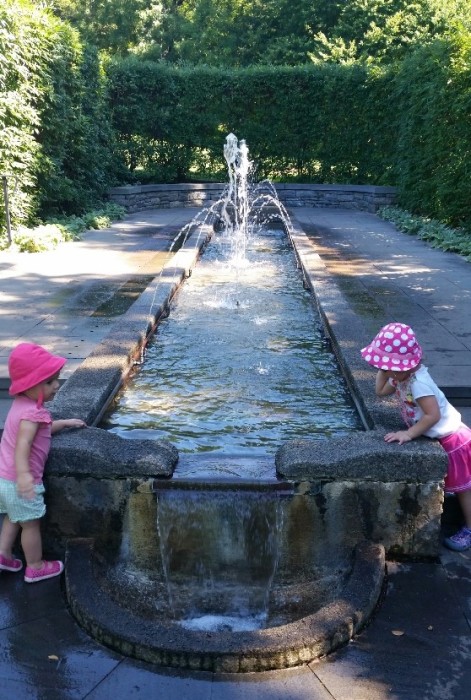 The marshmallow treats were a highlight since they were not too sweet and my kids did not go crazy with the sugar. All in all our experience was delightful and I look forward going to Compton with other mom friends and their kids. It is really a pleasant outing. 
Their schedule starting in May starting on Monday through Sunday from 10:00am – 2:30pm.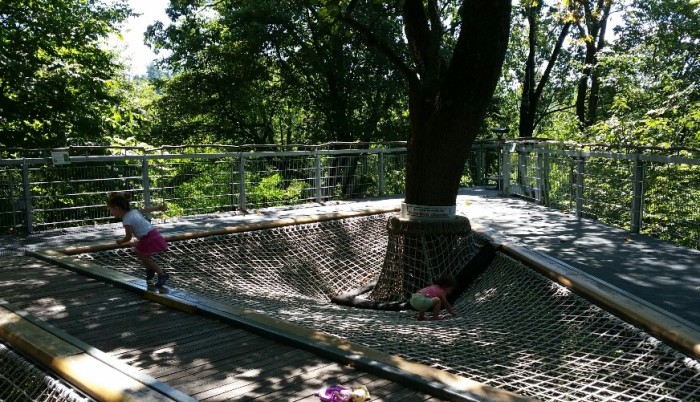 After we finished eating we continued exploring the rest of the arboretum before we had to head out home for naps. All in all, we always have a great time when we visit Chestnut Hill and the Arboretum. It is a beautiful experience being out in nature and having the girls enjoy fountains, flowers, and more.
Want to visit? Here is the address:
100 E. Northwestern Avenue
Philadelphia, PA 19118
Disclosure: We received complimentary passes to check out the arboretum in addition to lunch provided by the cafe but all opinions are my own.
Related