Christmas time always has different memories for me. Some years we would spend them at home with extended family. Other years we were estranged from extended family members so it would be a quieter year. Other years we would go to Mexico. The last time I remember spending Christmas was before high school and I still have fond memories. One of the things I learned growing up is that there are special dishes prepared during the holidays. I always wondered why and then I quickly found out when I got older. It is because it take such a LONG time to prepare dishes like tamales.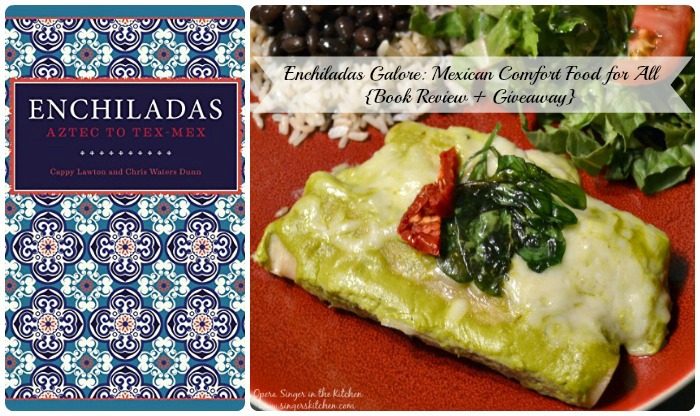 Some other dishes I remember my grandmother making were enchiladas. I quickly learned to love enchiladas with mole' sauce and enchiladas suizas, which are made with green salsa with melted cheese over the top. So good. When I had one baby at home I would make them a lot more often, but now with three kids under the age of 4, making these delicious comfort foods is a challenge.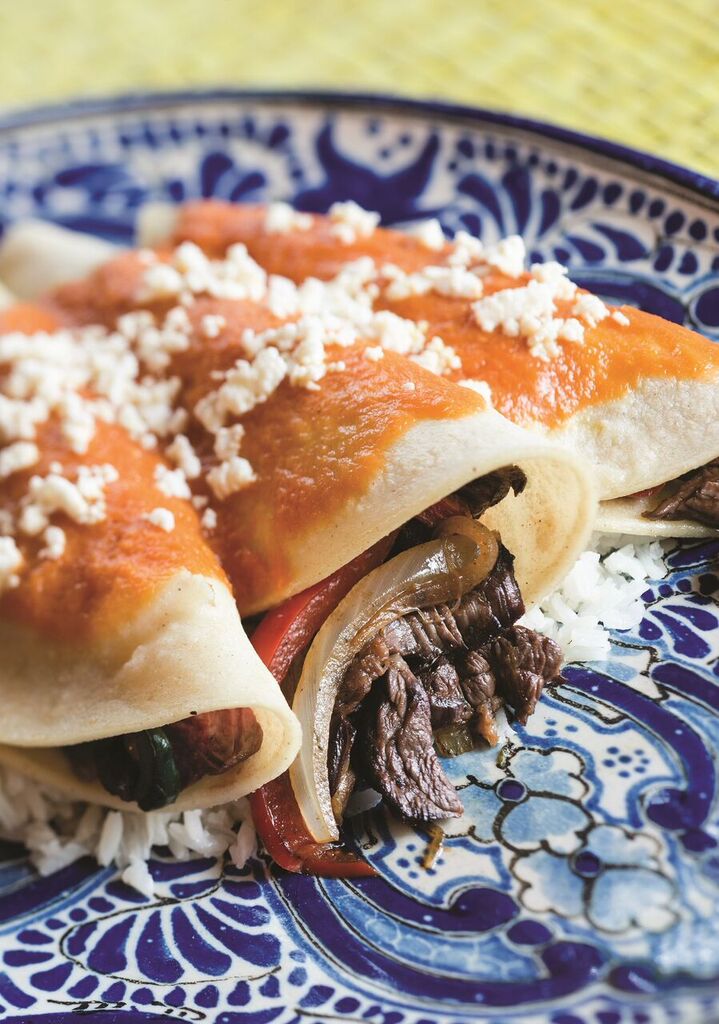 Many of you might not remember but even though I am half Mexican, half Chilean, I did grow up all of my life in Houston, Texas. We traveled to Austin, San Antonio, and many other cities within a few hours when we were kids. Many times we would stay the night in San Antonio and sight see and eat at delicious Tex-Mex or authentic restaurants. One of the restaurants we visited at one point was La Fonda on Main. Yummy enchiladas and food were consumed on those trips.
Well fast forward to now and I have the privilege of reviewing a cookbook authored by the owners of La Fonda on Main and other fabulous restaurants in San Antonio. How cool is that? How many times have you finished eating a meal at a restaurant and wished you had the recipe to make at home? I certainly have and I have now.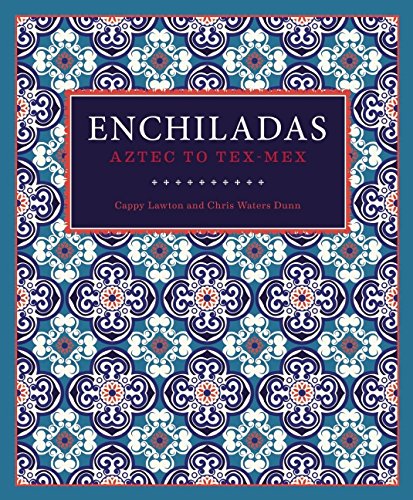 Enchiladas: Aztec to Tex-Mex is by Cappy Lawton and Chris Waters Dunn who own and operate 3 restaurants in San Antonio. While the title suggests having only enchilada recipes, it boasts more than that. It has fabulous recipes for homemade sauces, tortillas, side dishes and more. The photos are gorgeous and mouth-watering. Many recipes that I grew up eating but have no recipes for are available for me to use and test in my own kitchen. I am so excited to have this book to own because when my husband asks me to make something he wants I can turn to this book.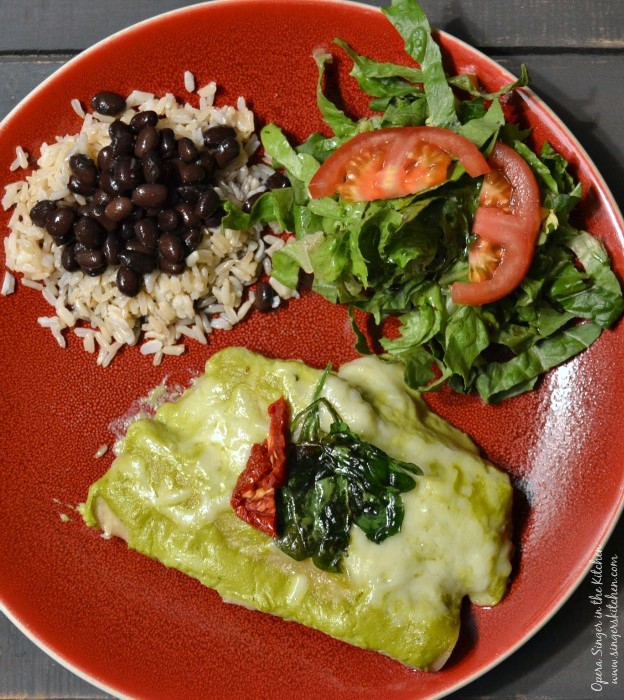 I am going to tantalize you with a recipe I chose from the book. While I will not be able to share that recipe I used, I will be able to share another enchilada recipe to make over the holidays. I made the Enchiladas Espinacas (Spinach) with Poblano Cream Sauce because I have never made a poblano cream sauce. The process was super easy but it still required steps to make it, like roasting the poblanos for the sauce and the assembly, but it was still pretty easy in my opinion and the recipe was easy to follow. The sauce definitely had a bite but it was so flavorful and the filling was made with mushrooms, spinach, and sun-dried tomatoes, a filling that was different from ones I have made in the past.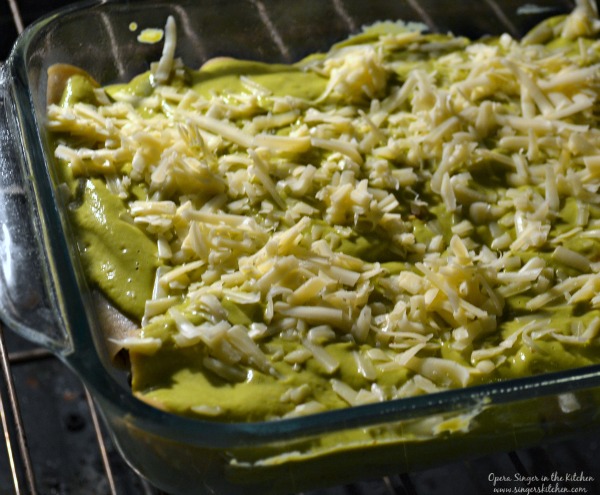 My husband liked them a lot and while I prepared the meal he kept telling me how the house smelled so good. That is always the key. When preparing Mexican or Tex-Mex, it always smells so yummy. If I have tantalized you enough with my pictures consider purchasing the book. It is a great book to master your inner chef. I might just go through cooking the whole book this year!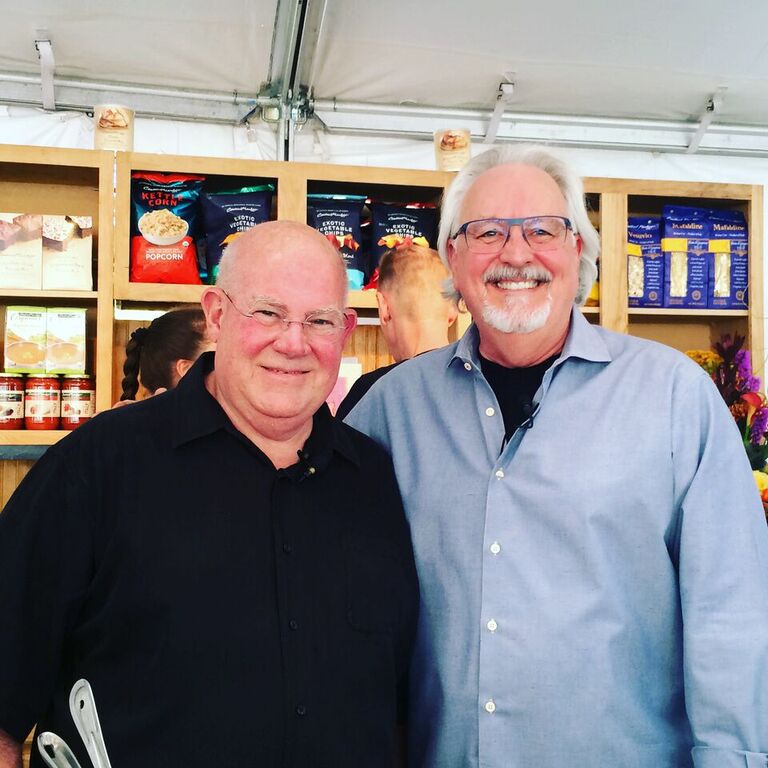 Available on Amazon.com and other book sellers. If purchased from their Enchilada site, a portion of the sale goes to Lighthouse for the Blind in San Antonio, Texas.
Check out the Enchiladas 
Special book offer on their website only: all the books are signed by both authors. Buy 3 get one free.
Giveaway!
Enter below for an awesome foodie bundle that also includes the Enchilada Cookbook. Open to US readers.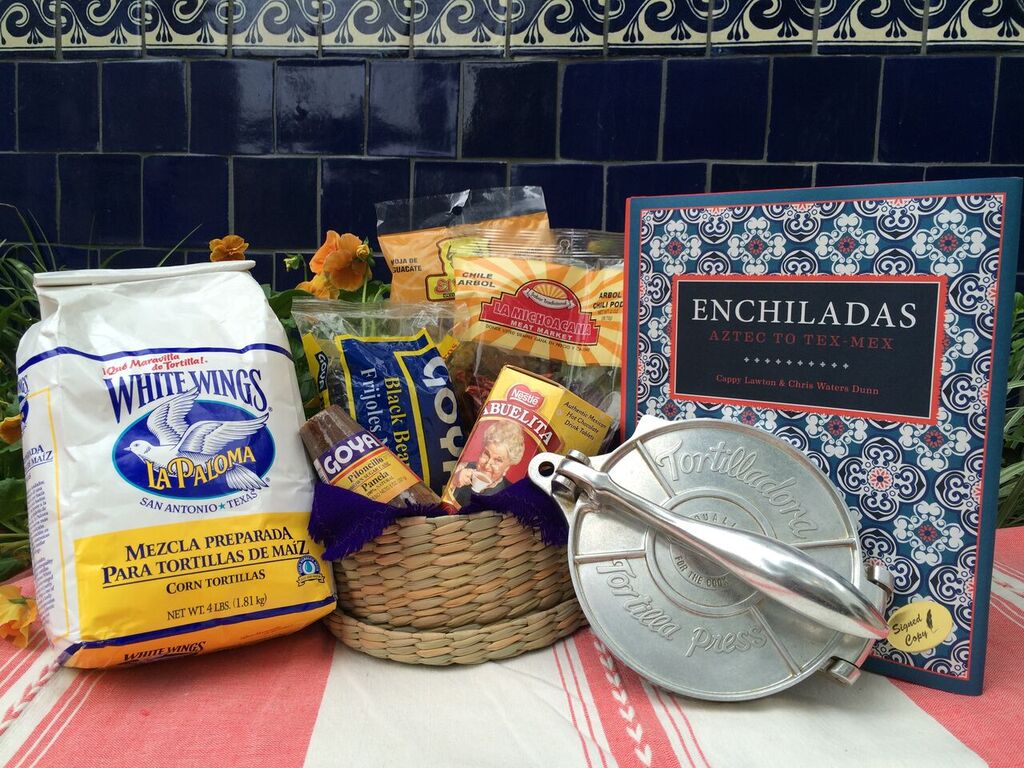 Disclosure: This post contains affiliate links, which means I receive a percentage if you make a purchase using this link. I also received a copy of the cookbook to review.
Related