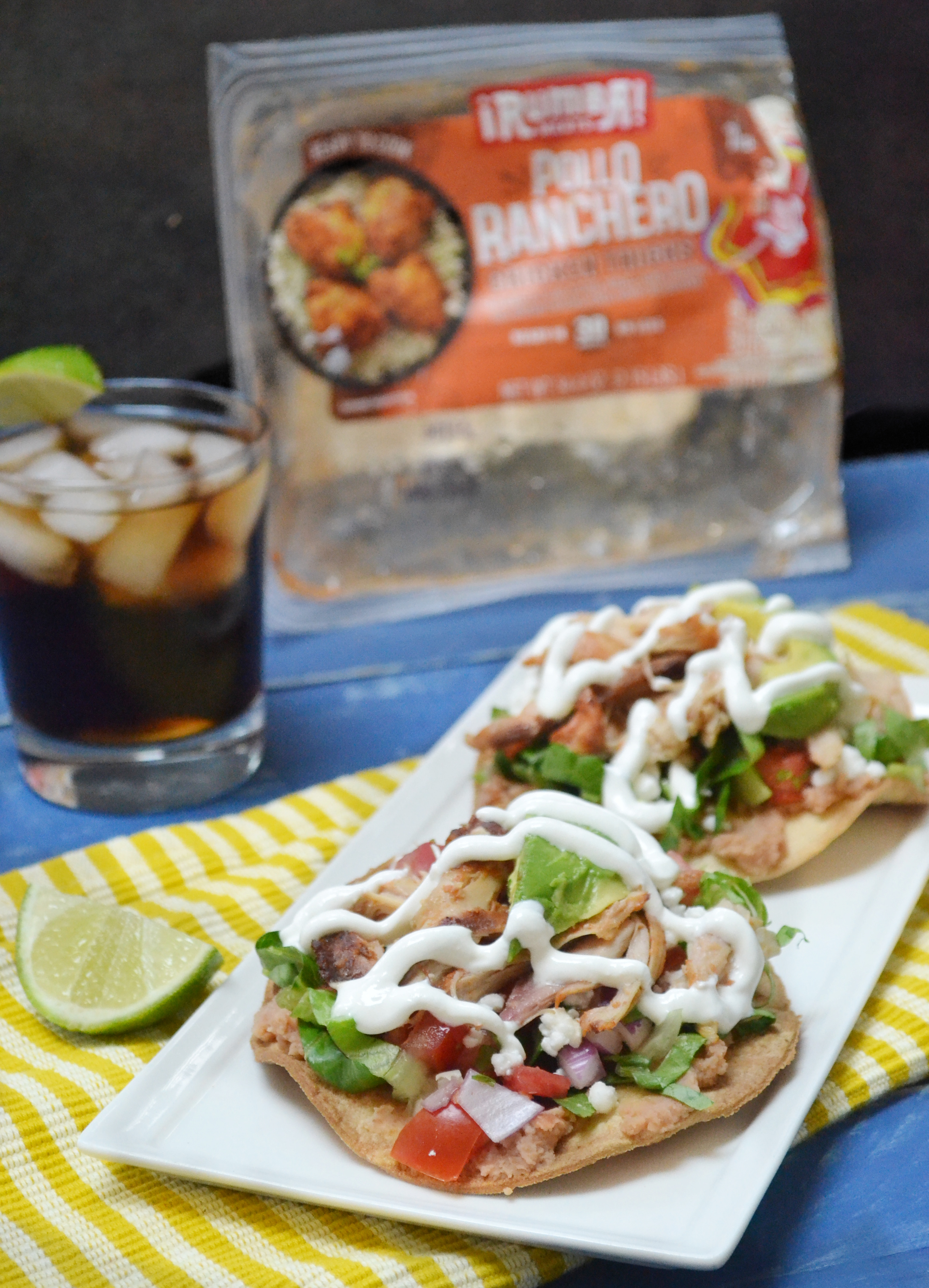 Have you had a chance to run to the grocery store to try Rumba Meats newest product at Giant and Martin's Food Stores? If you like Latin-American foods like our family, having pre-marinated meats as an option for a busy night is super ideal. Today I am sharing this recipe for Pollo Ranchero Tostadas, a meal that is on the table within 45 minutes.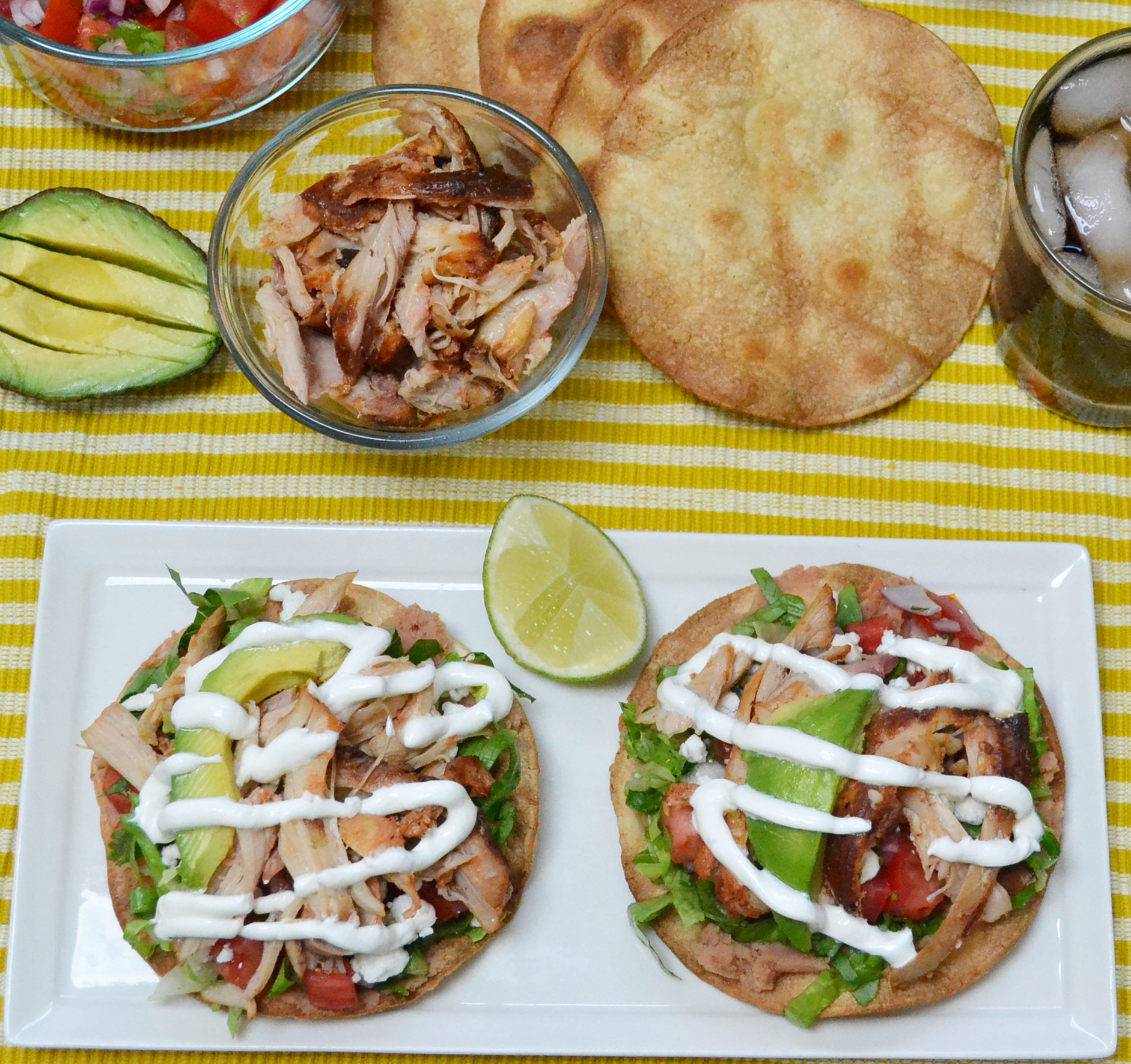 Traditional Meals
When I became a mom I did not realize what kind of meals my kids would like. What I mainly focused on was making sure my family were exposed to all of kinds of foods. Do you have memories of your mother or relative making authentic dishes but had no clue how to replicate it? A lot of my meal creations are based on memories and flavors I experienced as a child.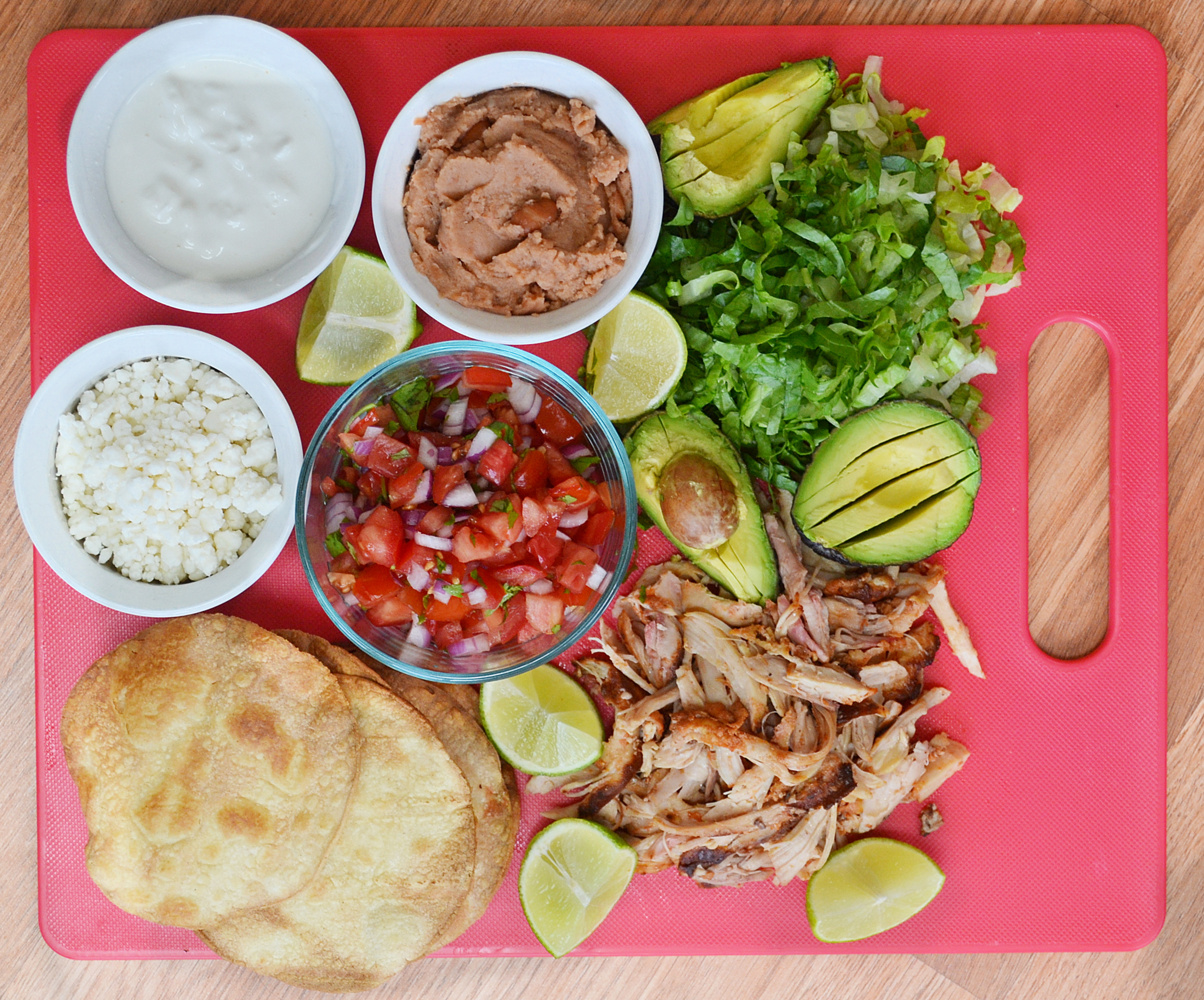 Tostadas are very versatile and can be enjoyed with various toppings. This is an ideal way to get your kids involved in the kitchen. Turn Taco Tuesday into Tostada Tuesday and make your kids happy with good Mexican food. I believe my Mexican grandmother would be happy that my family enjoys all kinds of good food.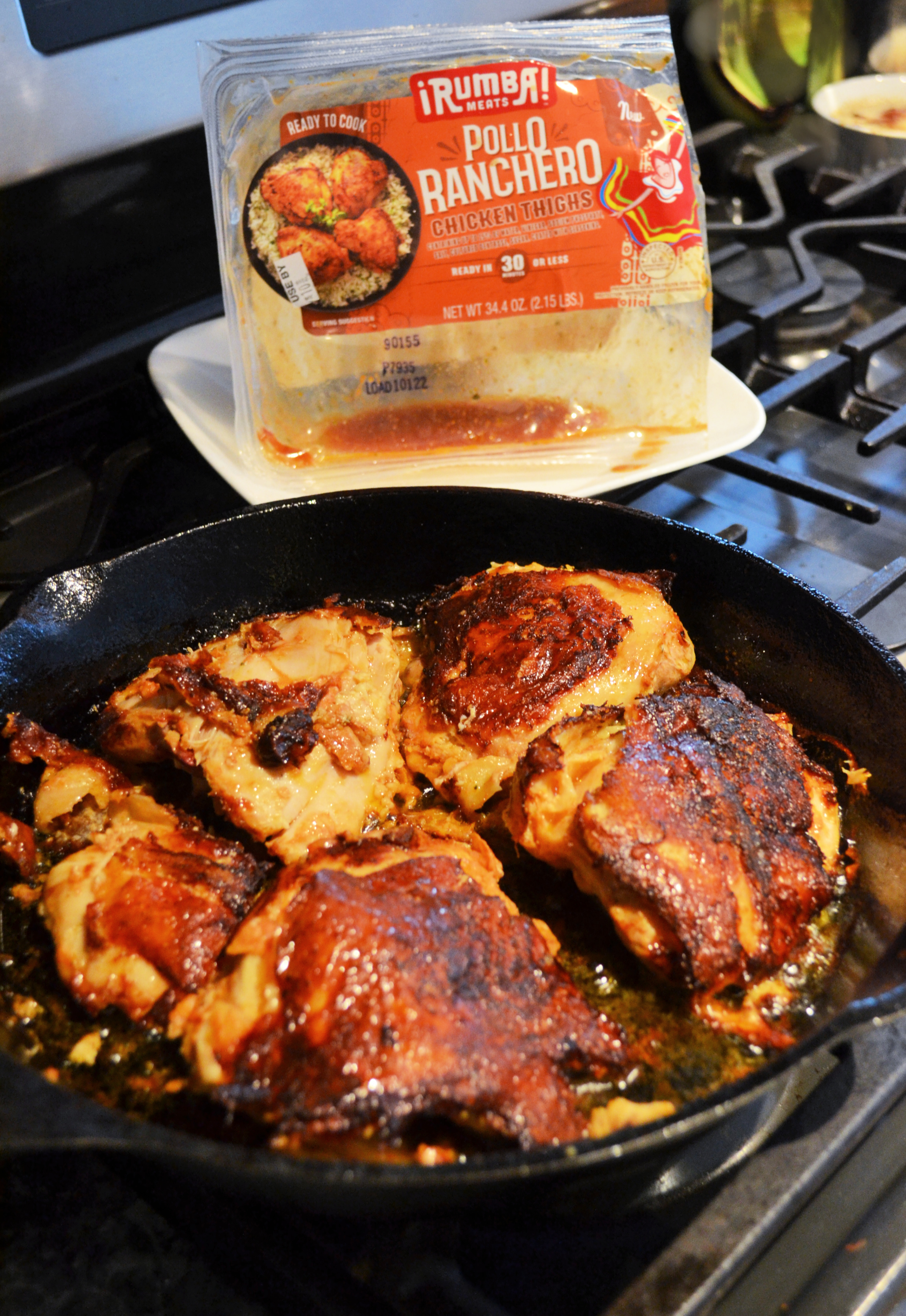 Rumba Meats Pollo Ranchero
I highlighted Rumba Meats Pollo Adobado in my Arroz con Pollo post last week but today I share another product called Pollo Ranchero. These chicken thighs are marinated with tomatoes, roasted poblano peppers, guajillo and red peppers, garlic, onion and cumin. These chicken thighs cook so nicely over a cast iron and can also be easily done on a grill. The chicken is so juicy and flavorful the leftovers  make for other amazing meal possibilities. It is nice to know that a product is available with so much flavor.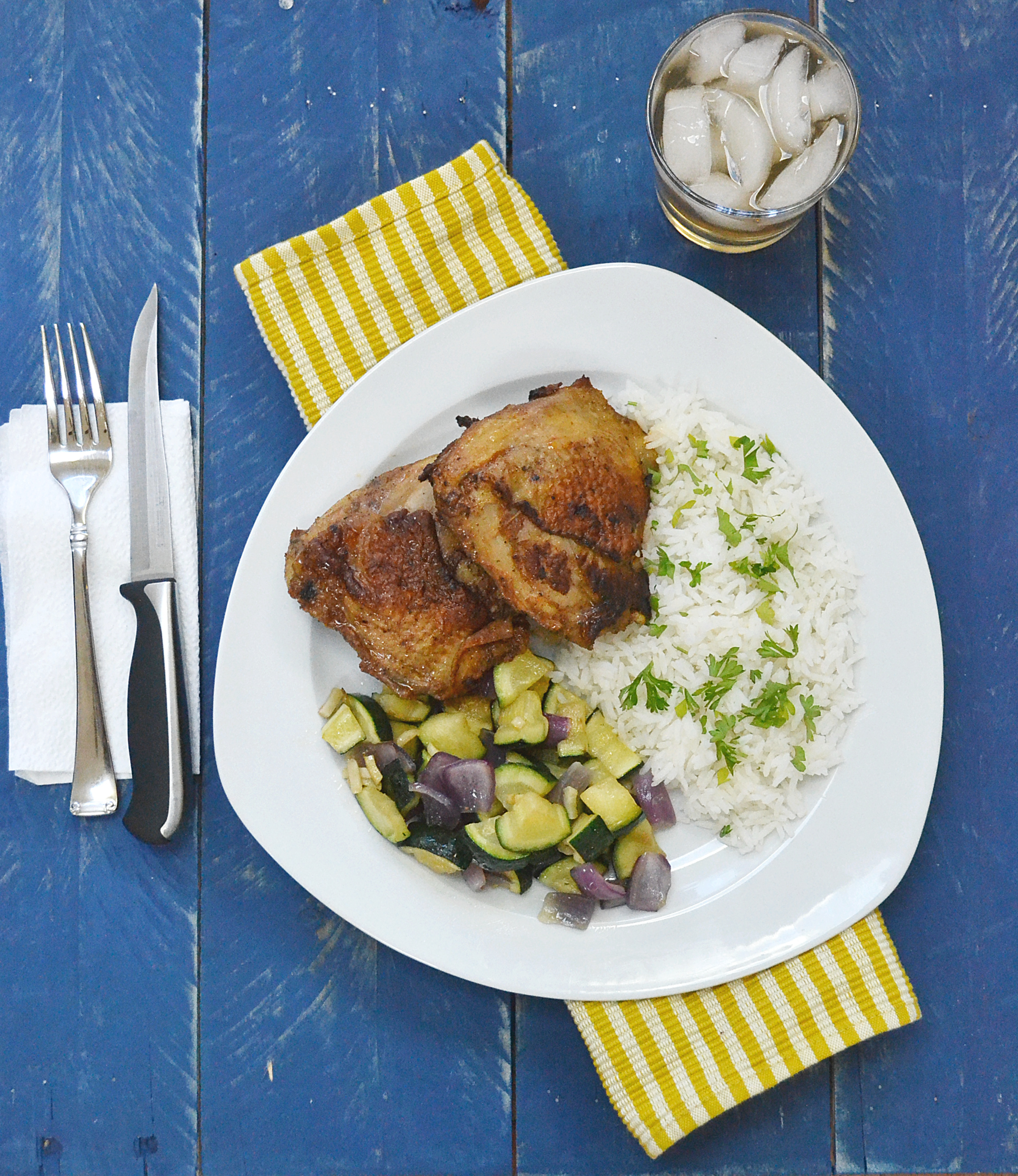 They make a quick great meal option any day of the week because all you have to do is roast the chicken and serve with 2 simple sides.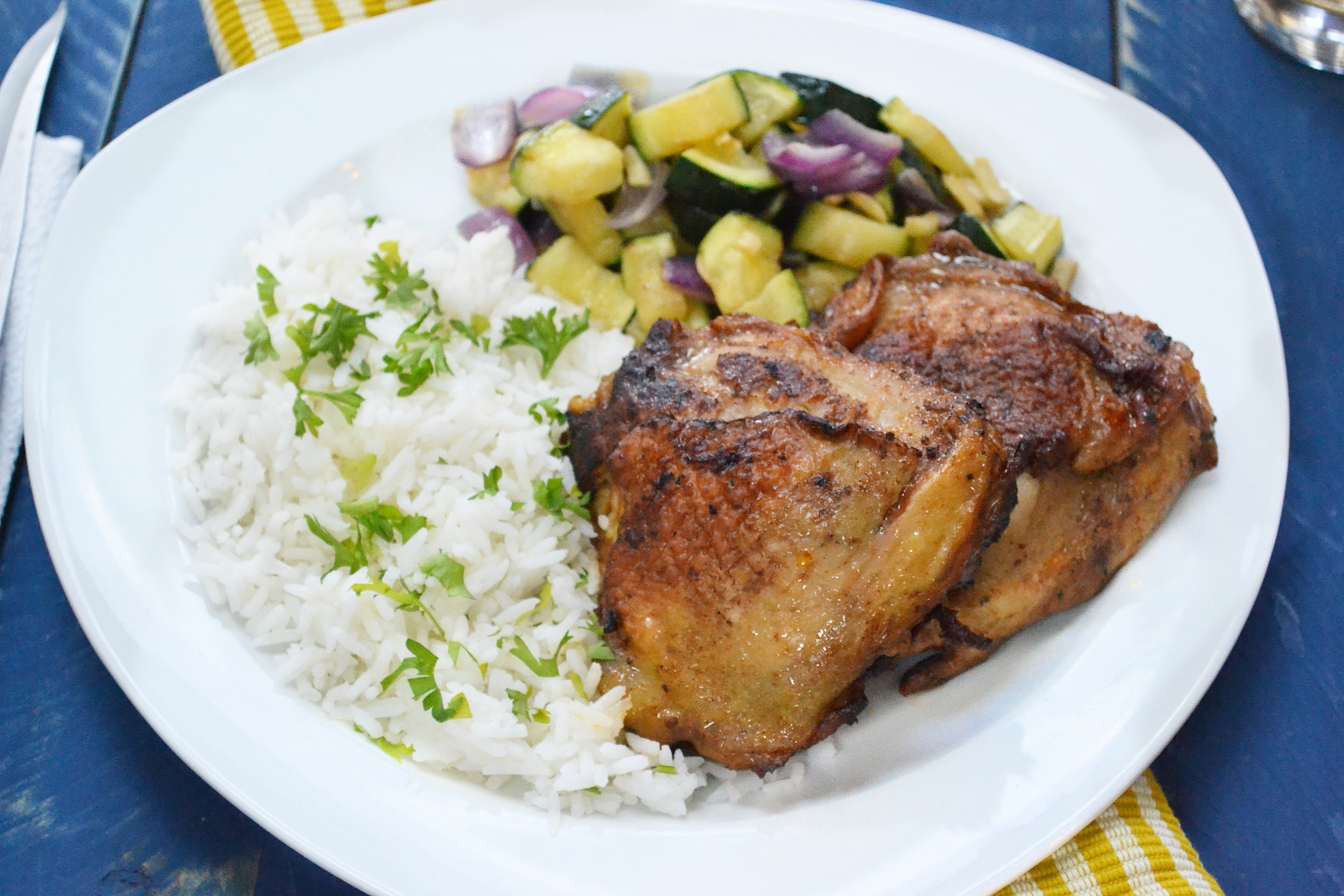 One of our meals last week were these deliciously savory chicken thighs with a side of rice and sautéed zucchini. This meal was definitely a 30 minute meal.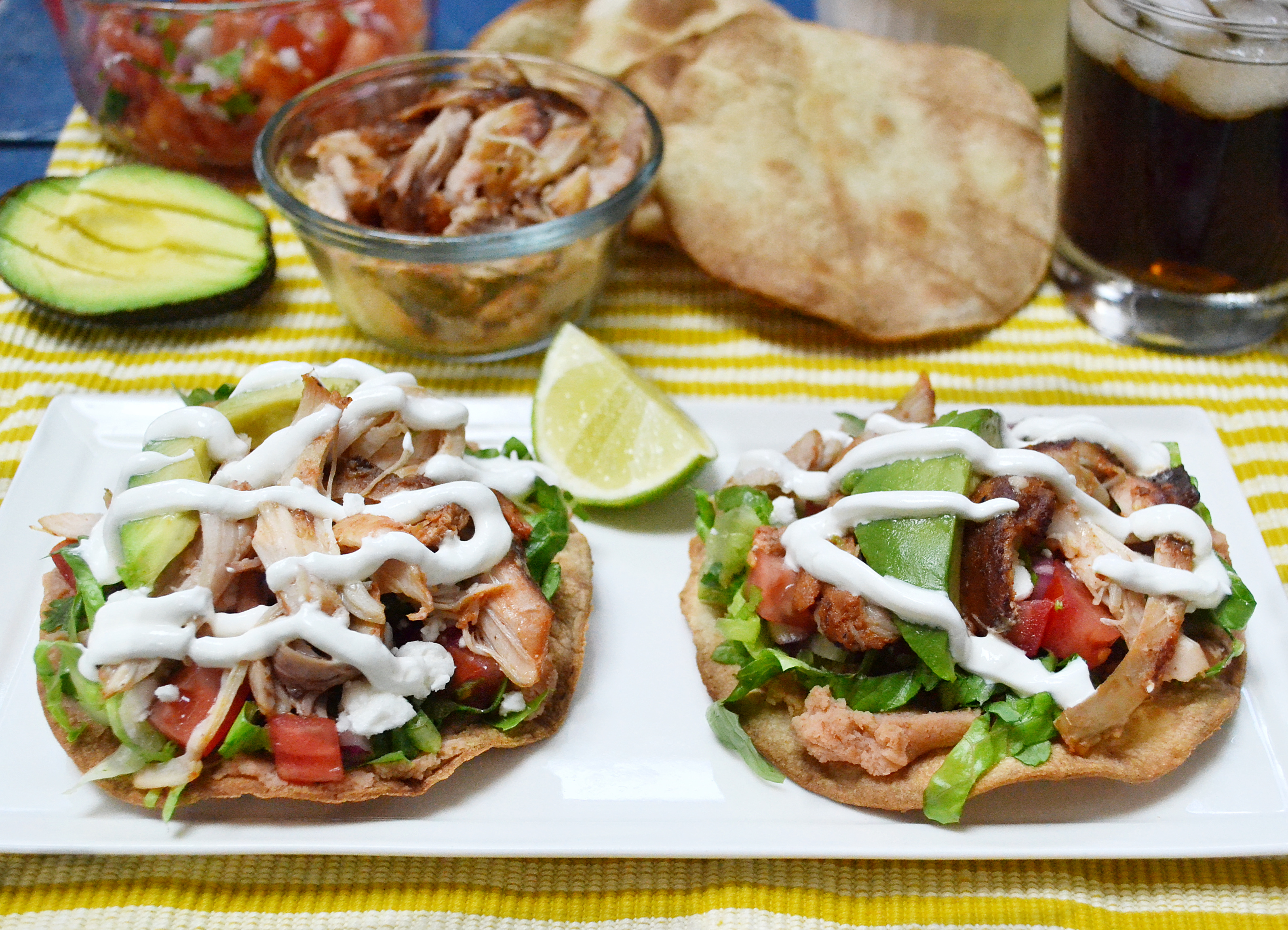 Pollo Ranchero Tostadas
This meal is ready within 45 minutes and is a fun meal to have with family and friends. There is an option to buy ready-made tostadas at a grocery store or my recipe for oven-baked tostadas is a great option that can be prepared as the chicken is cooking.
by Noelle Kelly
Prep Time: 15 minutes
Cook Time: 30 minutes
Ingredients (4 servings)
1 package Rumba Meats Pollo Ranchero

12 corn tortillas (or buy premade tostadas)

Olive oil spray

1-16 ounce can refried beans

1 ½ cups Romaine lettuce, chopped

2 tomatoes, with core and seeds removed, chopped

½ cup Cotija cheese, crumbled

½ cup Mexican sour cream or regular sour cream

1 large ripe avocado, sliced

½ cup salsa verde
Instructions
Preheat oven to 400 degrees Fahrenheit.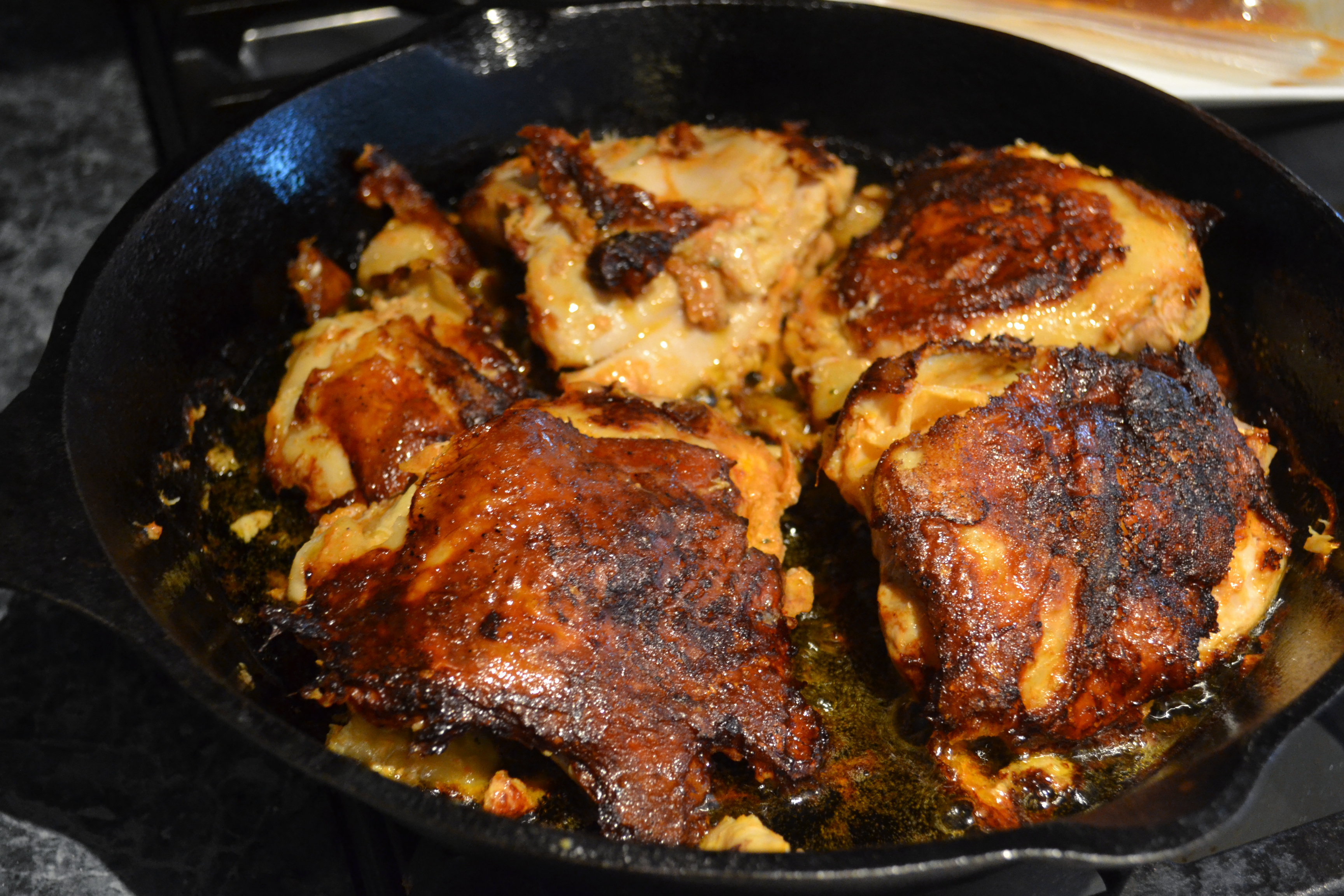 Heat a large cast iron skillet on medium heat and add the chicken thighs to the pan. Cook the chicken for 15 minutes on each side.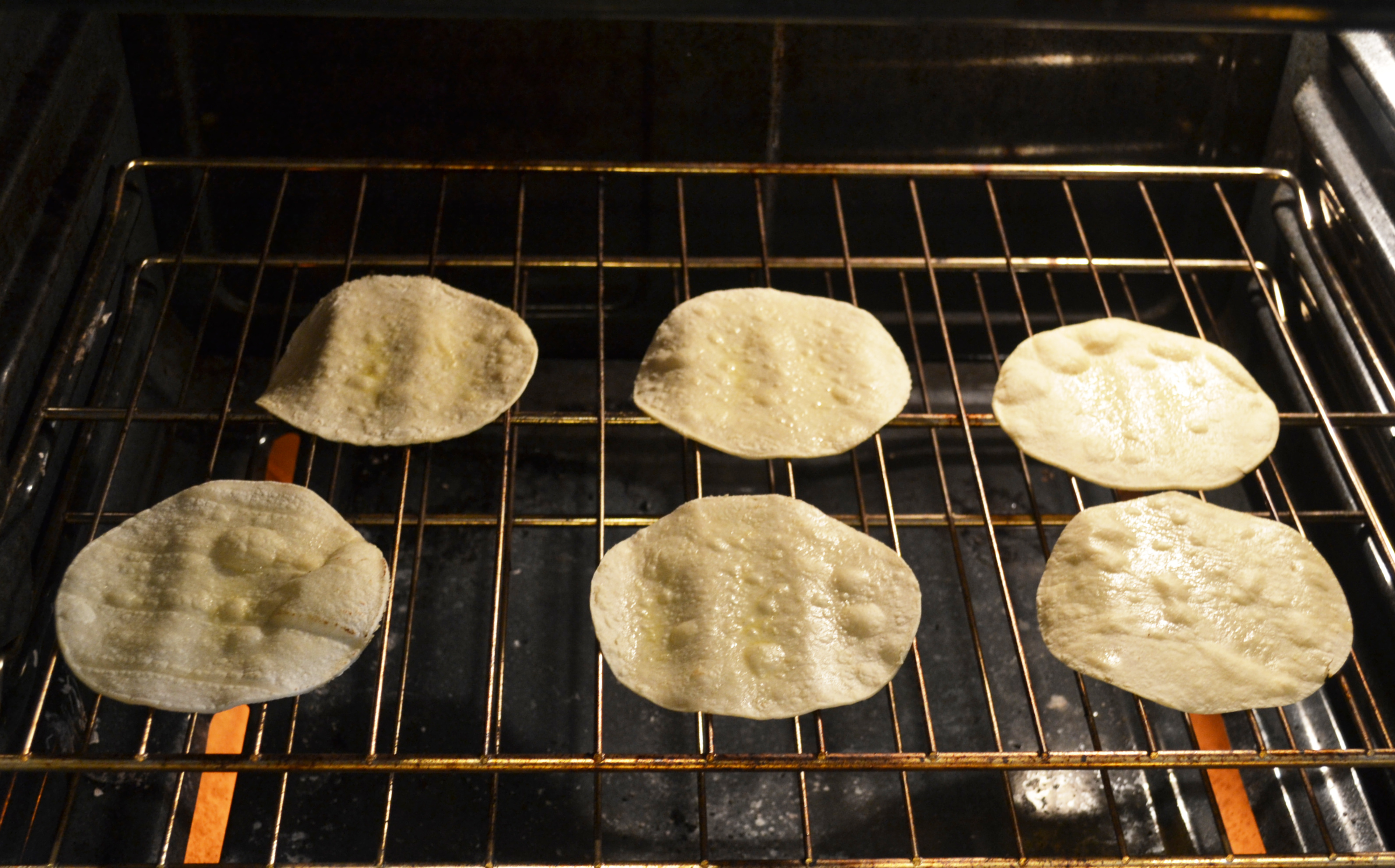 As the chicken cooks, bake the corn tortillas in the oven. Spray both sides of all the tortillas with the olive oil spray.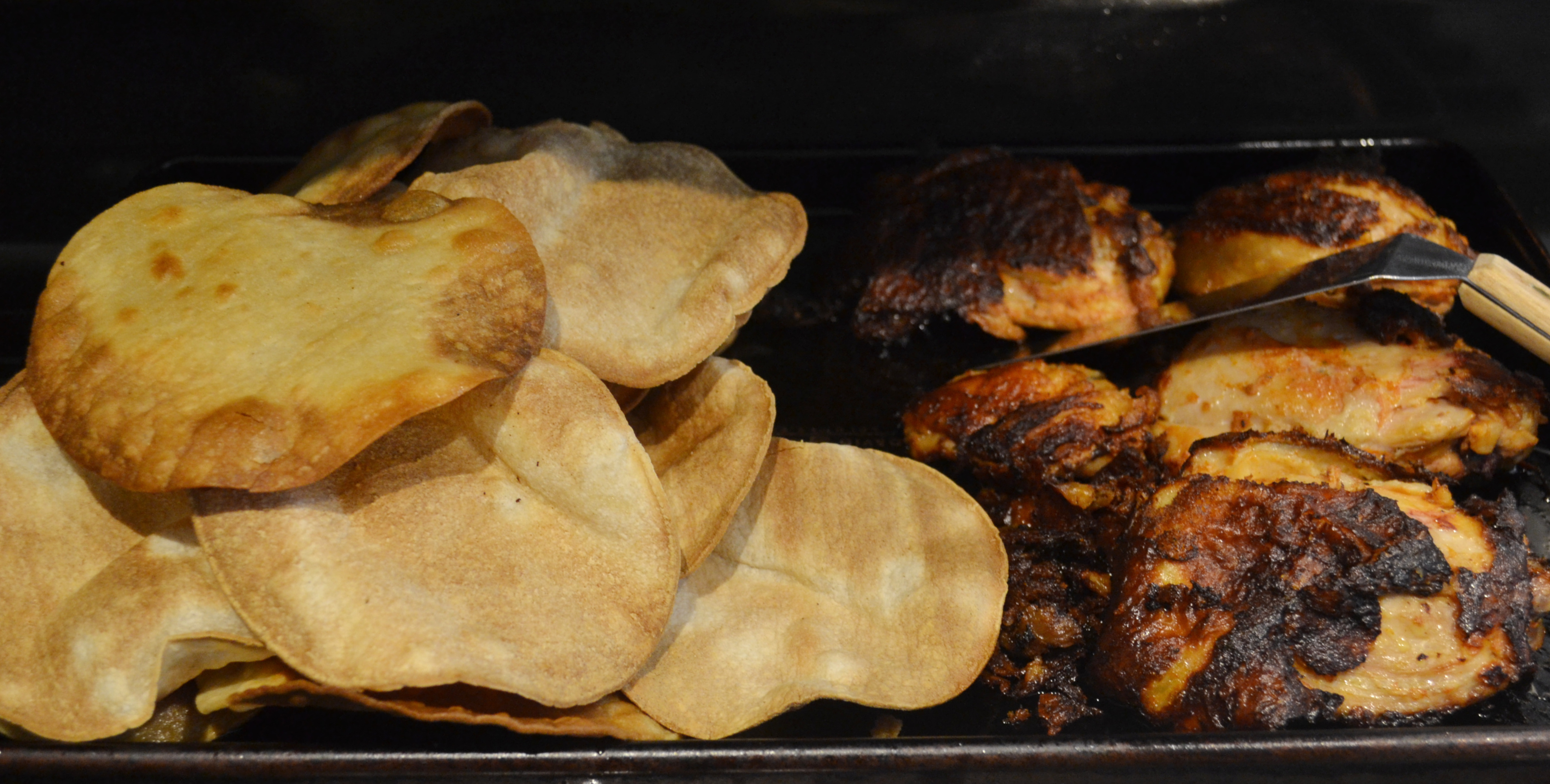 Add 6 tortillas directly on the oven grates and bake for 6 minutes. Rotate the tortillas and cook for an additional 2 minutes. Remove from oven and set aside to cool. Repeat with the rest of the tortillas.
Prepare the lettuce and tomatoes as the chicken finishes cooking.
When the chicken is ready ( 165 F internal heat), remove 3 chicken thighs and chop chicken after removing chicken from the bone. Save the rest of the chicken for another meal.
This slideshow requires JavaScript.
Assemble the tostadas by heating the refried beans for 2 minutes in the microwave. Add 2 tablespoons of refried beans to each tostada and spread evenly.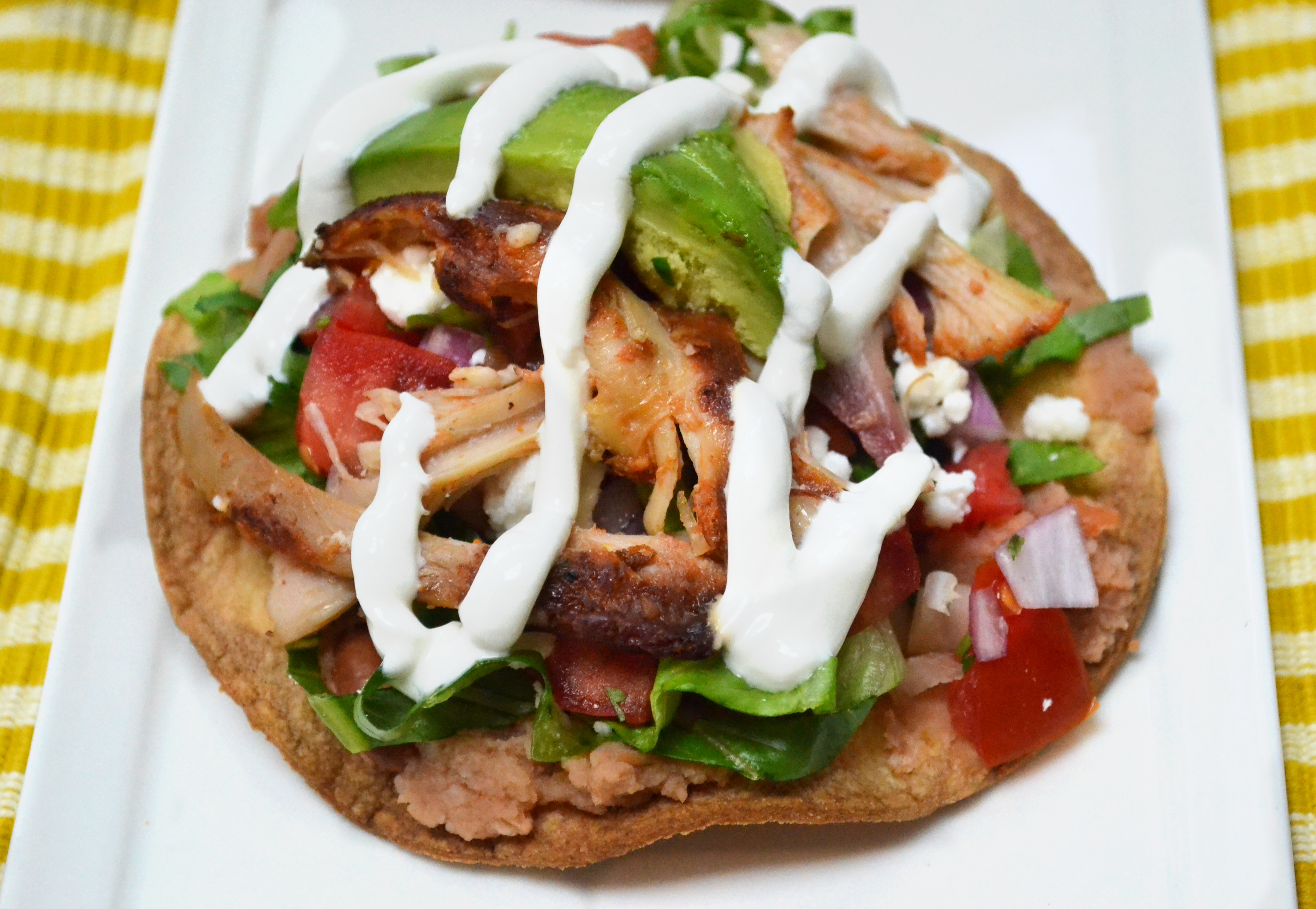 8. Next, add the lettuce, tomato and about 1/4 cup of chopped chicken. Finish off with a slice of avocado and a nice drizzle of sour cream and salsa verde.
* Sour cream can be thinned out with half and half for sour cream to be drizzled onto tostada* If you cannot find Cotija cheese, feta cheese makes a great substitute*
Where to Buy Rumba Meats
I love the fact that these marinated meats are in colorful packaging. They are in the refrigerated meat section of the grocery store. Want to try the product? Check out this coupon to save money!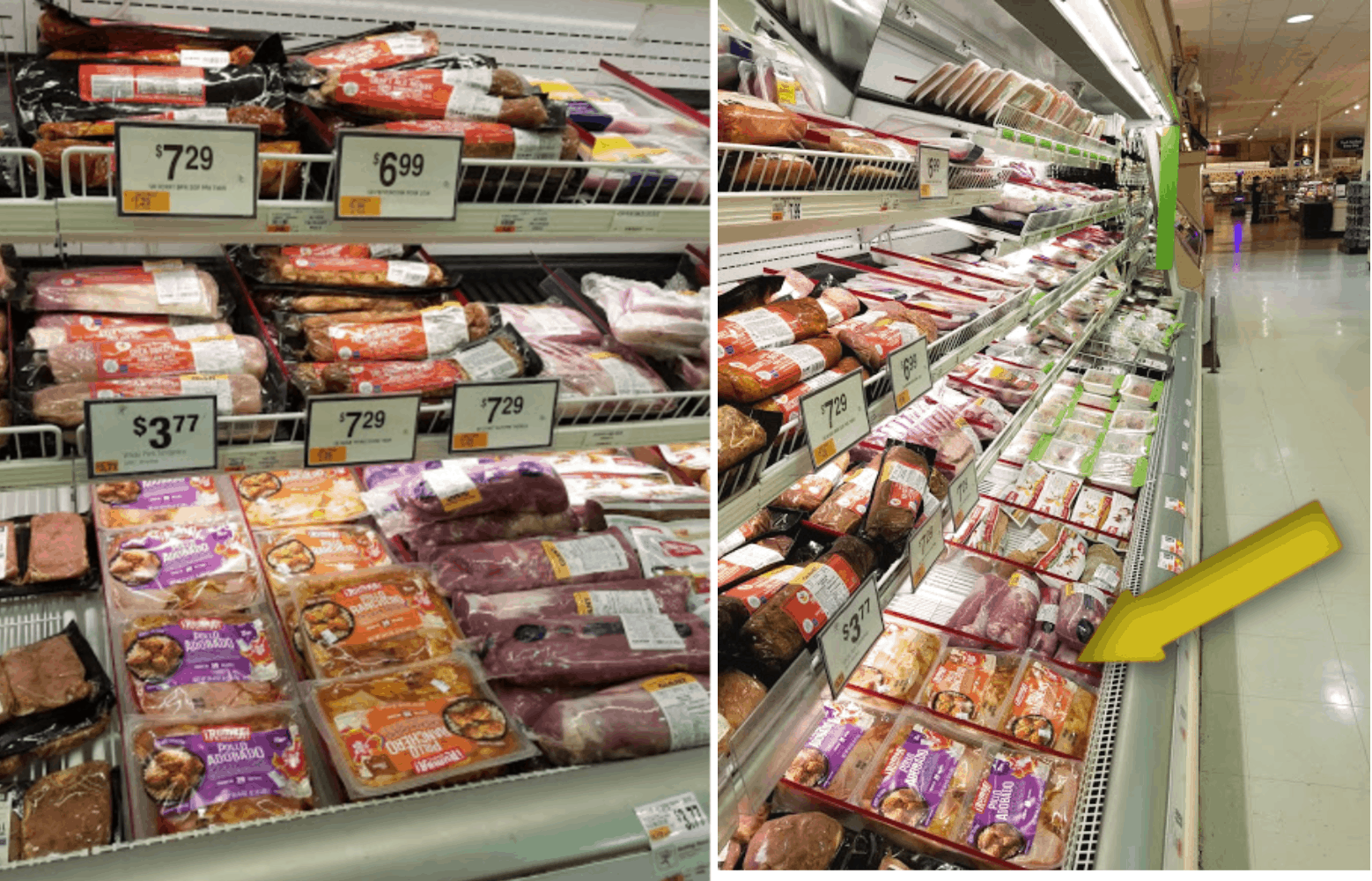 Instagram -https://www.instagram.com/rumbameats/
Pinterest-https://www.pinterest.com/rumbameats/overview/
Facebook – https://www.facebook.com/RumbaMeats
YouTube -https://www.youtube.com/channel/UCUufOejdmYU 
Related