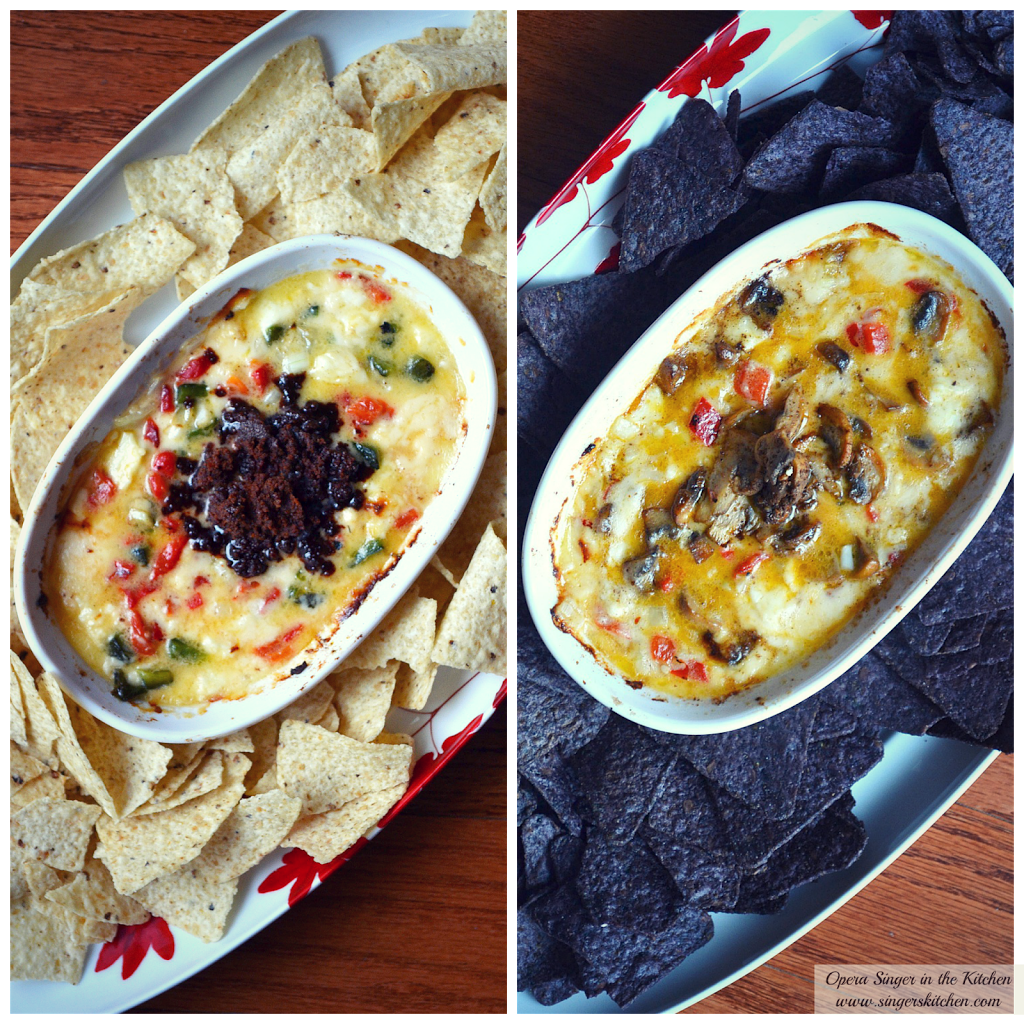 Growing up in a multicultural home has proved to be very exciting for me now as an adult. I did not quite the benefits of it as I was growing up but I do not know if it is bad or good, but in my mid-30s I can safely say that I love being a halfsie. I actually was taught this term just recently but in reality it should not just be in the Urban dictionary, it should be an official word in the dictionary in my opinion.
Despite having a Mexican mother and a Chilean father, the language was still the same and the cuisine was just an array of dishes. My mother's family all live in Mexico and and earlier in my life most of my father's family lived close to us. When the big soccer season started in a specific foreign country, it was definitely understood that we would be rooting for Chile. All the time.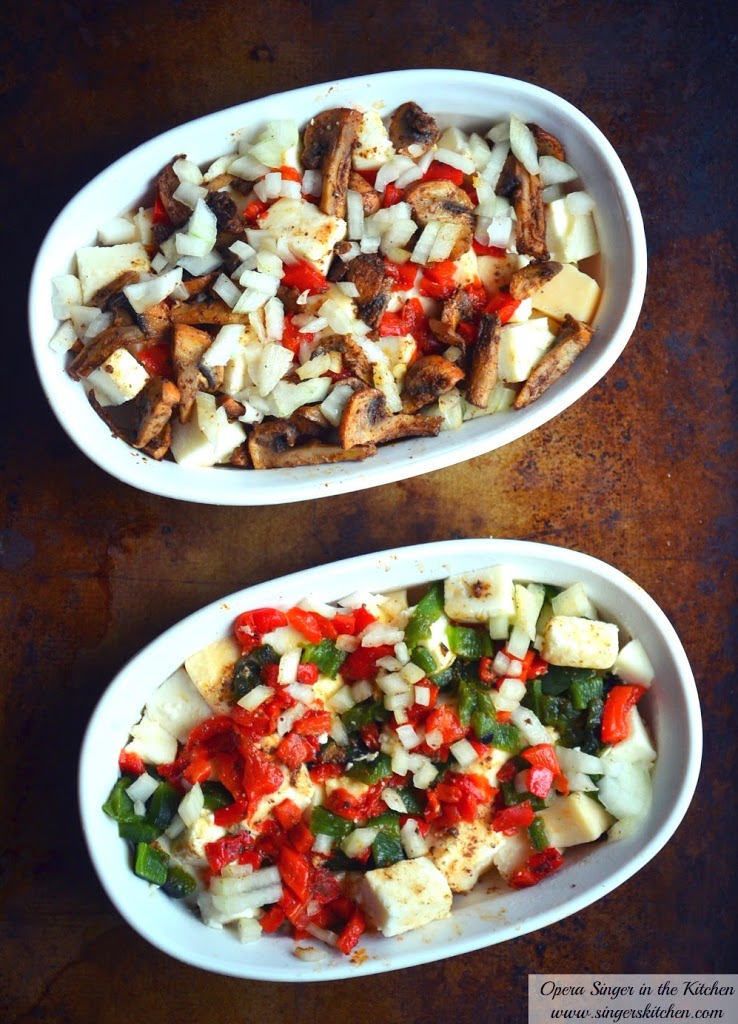 It was understood that the men in the family were all Chilean since the rest of the men in our family lived in Mexico. There was no real competition especially now since my father's reminds me to watch Chile play whenever they compete. I decided it was high time to support Mexico as well!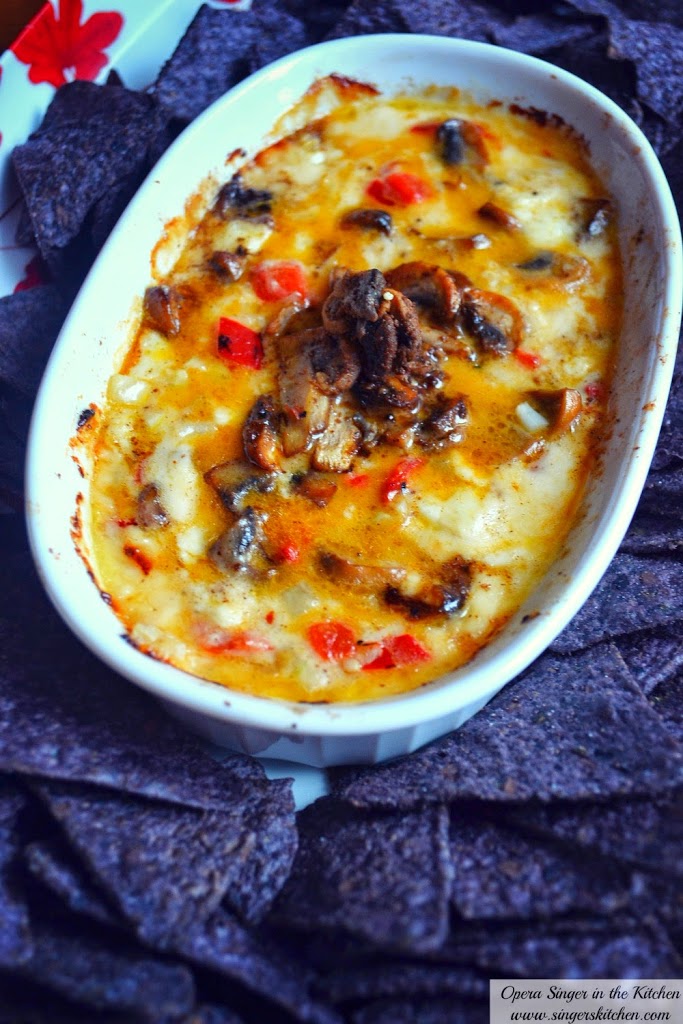 When throwing a party for friends, I thought it would be cute to bring on the aspect of competition to the party crowd as they arrived. Being the hostess, I asked the guests to pick a country and decide what to wear to the party and what dish would represent the specific countries playing. Since Chile and Mexico would be playing (theoretically) of course, I present an appetizer or dish competing with each other mostly in color but not so much in flavors.
As I was creating my appetizers, I knew a dish I longed to make was a melted cheese appetizer that I always want to order but hardly ever do. In Mexico I have eaten the
queso fundidos
with roasted poblanos or lots of chorizo, but either way they are super tasty and pretty much a meal in my opinion.
I created two separate cheese dishes with the same base of ingredients using a combination of the
Cacique Machego and Ranchero Queso Fresco.
I roasted a poblano pepper and a red pepper and used those peppers for one dish to represent Mexico. My other roasted red pepper went all alone into another dish with a side of blue corn chips to represent the Chilean flag. I added some sauteed mushrooms to one and topped one of the dishes with some chorizo to complete my appetizers. Now which
queso fundido
would win?
Not only would there be a competition among guests guessing which country would win the soccer games, but there would be one between both appetizers.
Which one would you pick? Chile's Mushroom Queso Fundido with roasted red peppers or Mexico's Queso Fundido with roasted poblanos red peppers and chorizo? Share below!
The Battle of Queso Fundidos (2 recipes)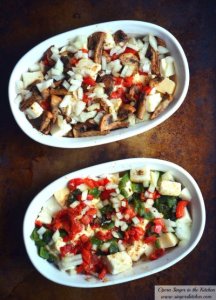 Ingredients

(2 appetizers (for 6-8 people))
1-12-ounce Cacique Manchego cheese, divided in half and then cubed

6-ounces of Cacique Ranchero Queso Fresco, divided and then cubed

10-ounces Cacique Beef Chorizo

1 poblano pepper, roasted and chopped

2 red bell peppers, roasted and chopped

1 small onion, peeled and chopped

1 cup fresh mushrooms, sliced
Divide both cheeses and set aside. Cube both cheeses and place in two separate shallow dishes that are heat proof.
Turn oven on to 400 degrees Fahrenheit. Roast all three peppers for 15-20 minutes on the second highest rack in the oven. The peppers should start roasting and look charred. Rotate peppers at the 7-10 minute mark. Leave the oven on.
Cook chorizo in a medium non-stick skillet for about 10-15 minutes until the chorizo is cooked. Try to remove as much of the excess oil in the pan with paper or spoon. Set aside. Add the sliced mushrooms to the same pan and cook with the little oil left from the chorizo for about 5 minutes. Set aside.
Remove peppers from the oven and place in a ziplock bag to allow the peppers to sweat for 10 minutes. Remove peppers from the bag and remove the outer layer of the pepper with your hand or with a paper towel.
Remove the stem and the seeds from all the peppers and prepare to slice and chop. Add the chopped poblano pepper, red pepper, and chopped onions to one of the appetizer dishes and the second red pepper and some onions for the other dish.
Add the sliced mushrooms to the red pepper dish and place both appetizers in the oven for about 15-20 minutes or until bubbly and slightly browned.
Add the chorizo on top of the poblano and red pepper cheese dip and place on a plate decorated with white corn chips. Place the second cheese dip alongside some blue corn chips and dip away.
Powered by
Recipage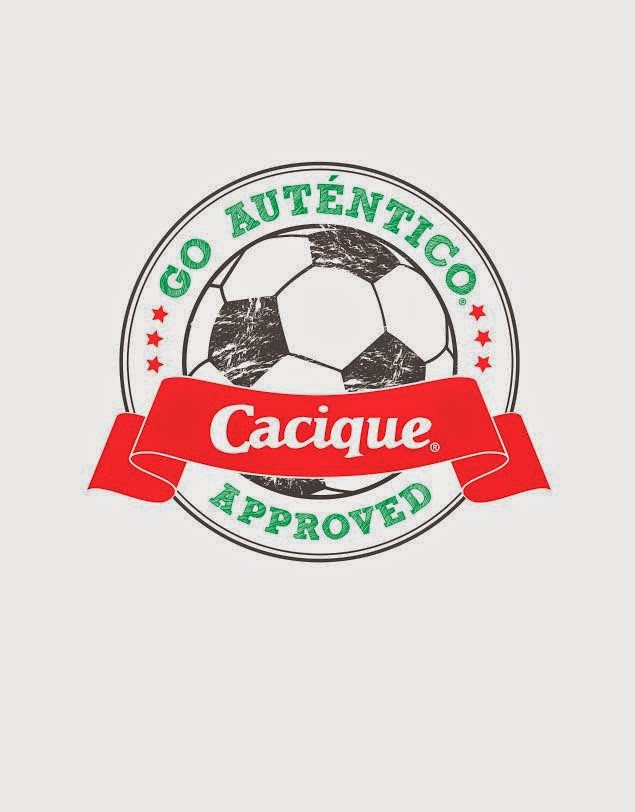 Related