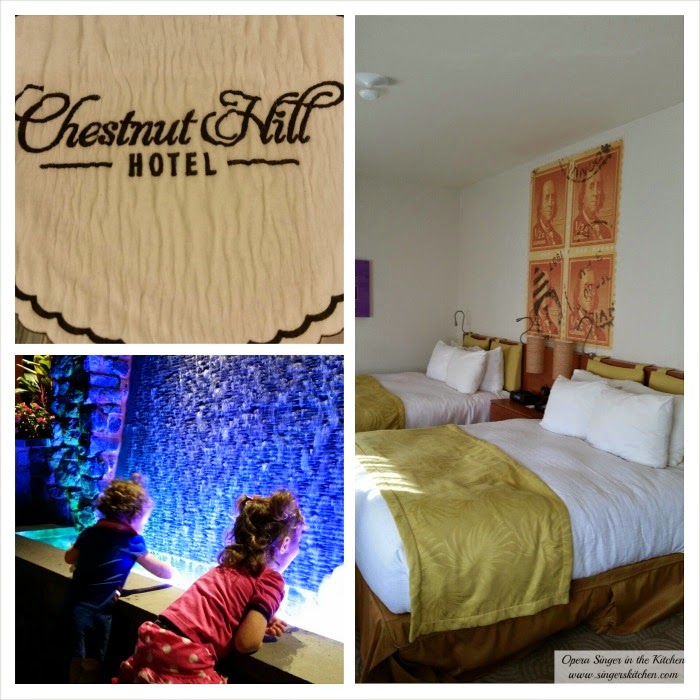 Our family is very big on going on small weekend getaways. Wait. Scratch that. I am always looking for something to do on alternating weekends that allows our family to know more about the area we live in. We have now lived in the Philadelphia suburbs for a little over a year and I officially feel like we are settled. Even though we are settled it does not mean we know too much about many places.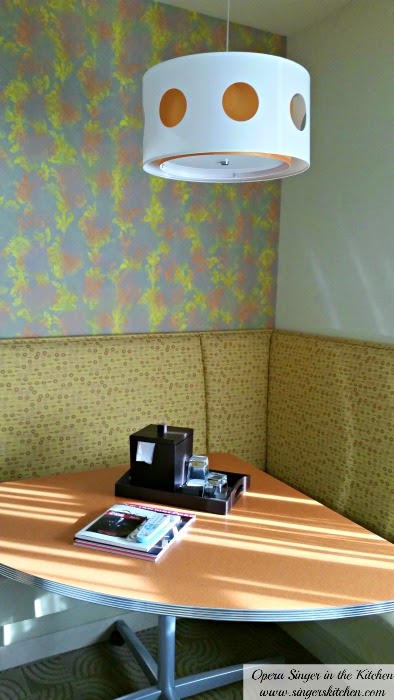 Despite having two little ones under the age of 3, I do not think it is quite impossible to travel with them around the area. My oldest daughter loves the train and both girls just like being outdoors. When I attended a blogger event in the Chestnut Hill area, I knew I had to bring my family back. The visitors center took some mommy bloggers from the area on a tour of the main street and I was convinced that it was very family-friendly.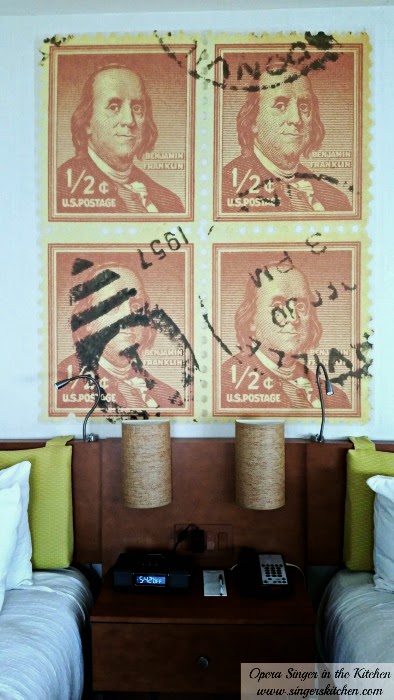 We mostly rely on staycations nowadays whether it is with our girls or as a couple but I have found that they can be just as satisfying of a trip as a long one out of state. Two weekends ago our family was in desperate need of a trip so we stayed two nights at the Chestnut Hill Hotel which is on Germantown Avenue and central to all the shops, playgrounds, and restaurants we might need.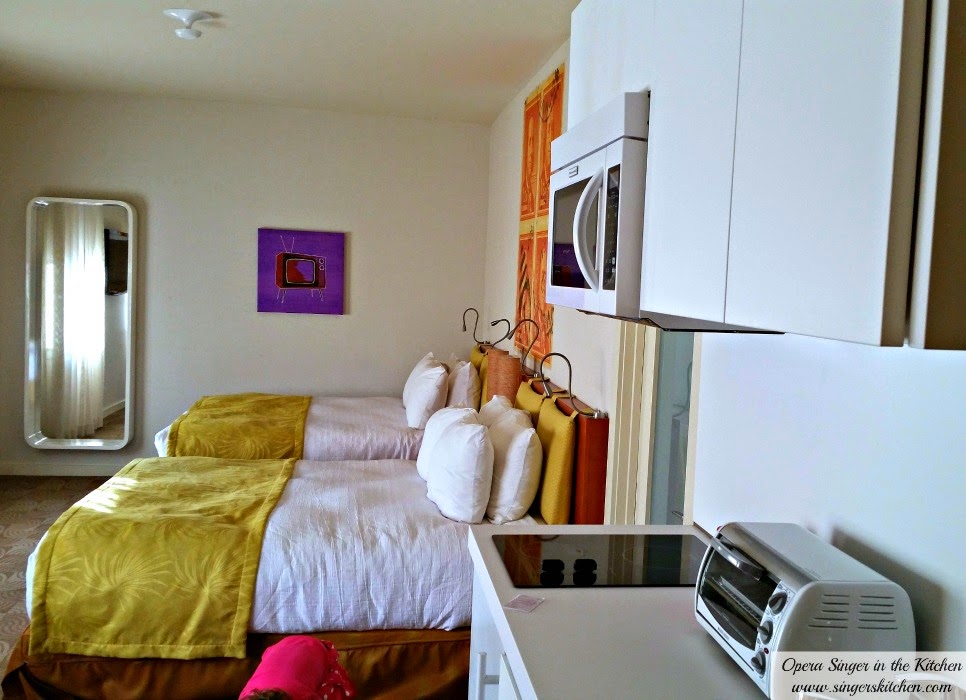 When we checked in, we found out there were three sections where rooms were located. Our room was located beside the hotel by the post office. We were delighted with a spacious room with two Queen beds, a sitting area, and a kitchenette. My daughter exclaimed how excited she was to be in a hotel and promptly claimed her bed. Since we still have a young one, the hotel was able to accommodate us with a crib. I do not trust my child not to roll off.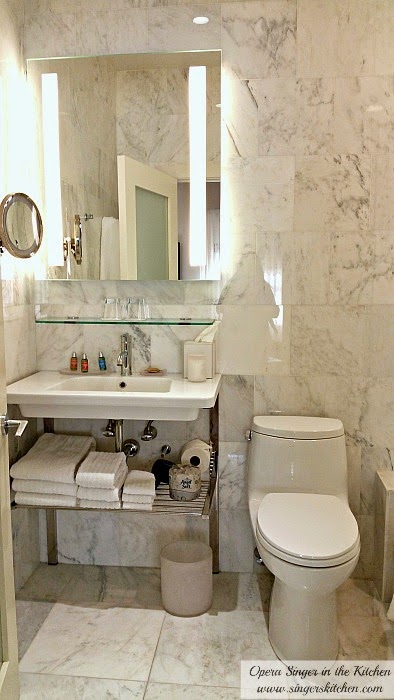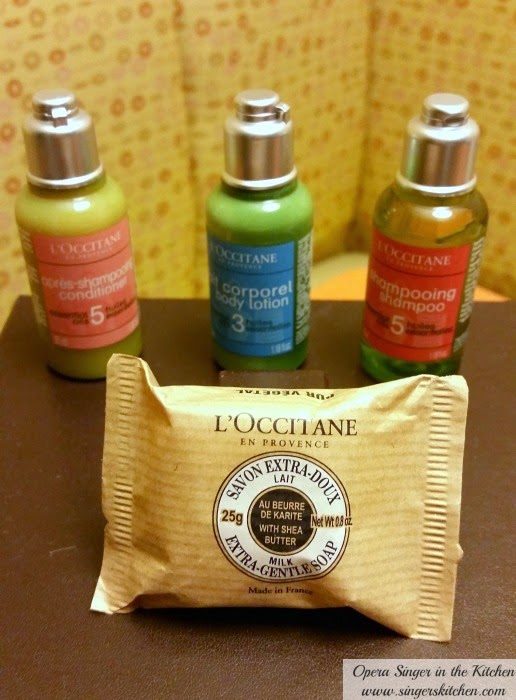 The bathrooms were nice and we even had a tub where to bathe the girls.

The Chestnut Hill Grille was also in the same building as the hotel, so I was not too thrilled that we had to walk by people as we headed to our room. Our girls would go up to people at their tables and greet them. Not their fault. Ha! It was just a small detail. Other than that, there was a cute little courtyard behind the hotel that had a fire pit and a calming fountain that lured our girls the whole time we stayed at the hotel.

There was a lot of action in the area. There were people always dining at the grille, or going to Green Soul cafe with delicious healthy food, or even the Market at the Fareway with great options for lunch or a light dinner. I really just fell in love with the area. (I will be writing a post about more specific things to do with families with young kids.)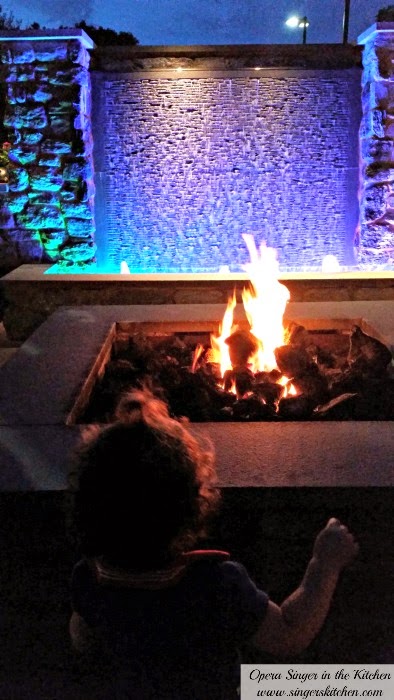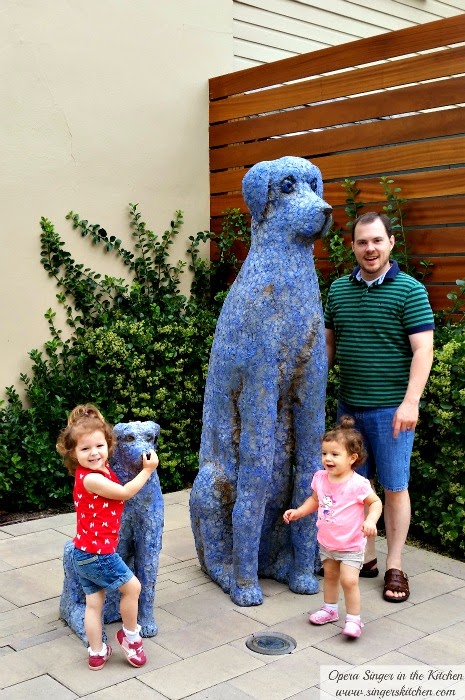 Our whole stay at the hotel was real pleasant. We did a lot of walking to area shops, splitting the time with my husband during the girls nap times, so that we could both get a chance to explore the main drag. I loved the heavy curtains in our room because it made it super ideal to get our girls to fall asleep.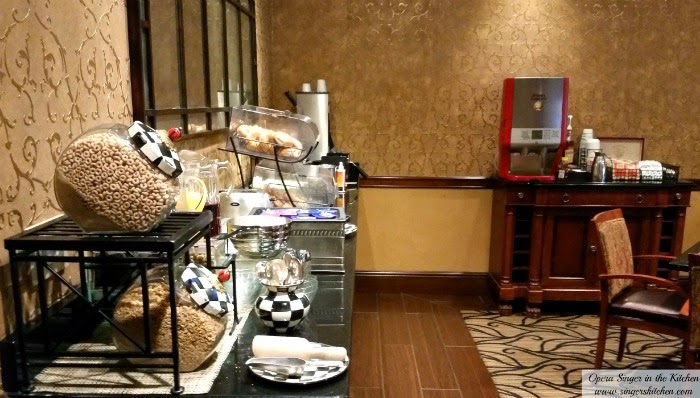 Included with our hotel stay was complimentary WiFi and continental breakfast in the mornings. The room was set up very elegantly with china and silver. It made me a little nervous with the girls but we monitored them. They even had high chairs for the girls which made for a very calm and controlled breakfast.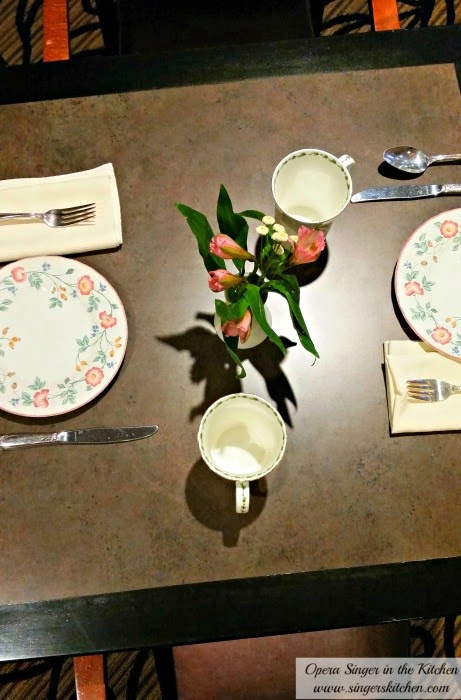 The biggest factor for me to have a great breakfast is making sure I have protein. I was glad to see hard-boiled eggs but saddened not to see any breakfast meat. They did have yogurt which was great for my girls and the usual breakfast breads with a fancy coffee machine that served decaf and regular espressos and coffee. All in all it was a decent breakfast and enough to satisfy until lunch.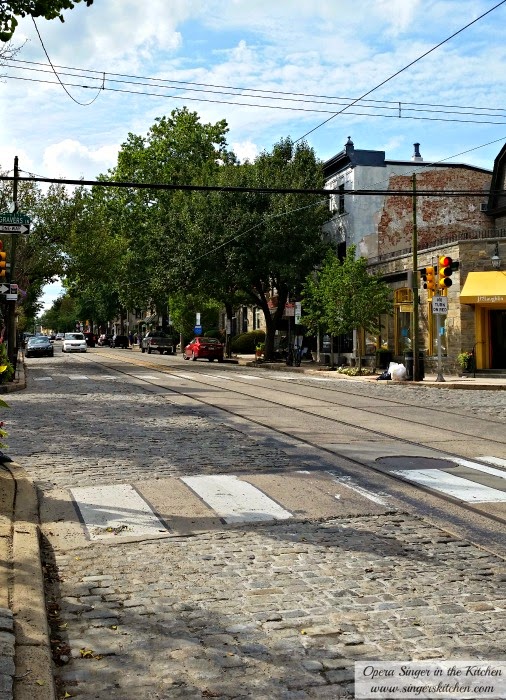 The hotel is also very central to lots of area attractions and outdoor activities. We checked out the Morris Arboretum, Pastorius Park, Jenks Playground, Germantown Avenue shops, Mt. Airy, and even just drove the neighborhoods. We are thankful for being able go not to far away from home to get to know another area.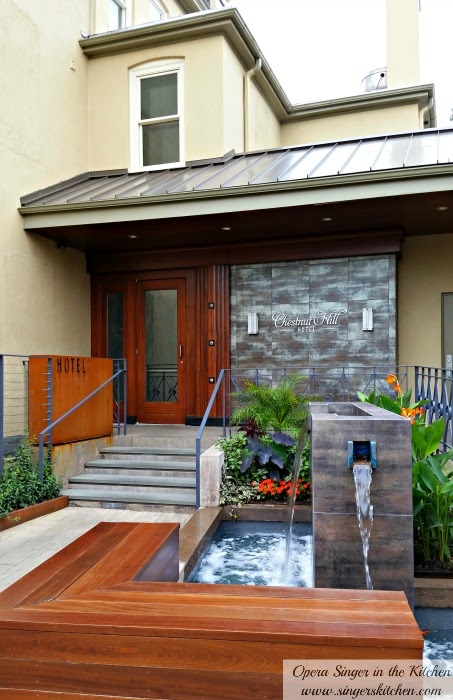 Thanks to Chestnut Hill Hotel for hosting us and making our stay very comfortable and enjoyable. Chestnut Hill Hotel is also ideal for those wanting to travel into Philly because there is a station available right in the middle of town. If you ever visit, let me know!



Related