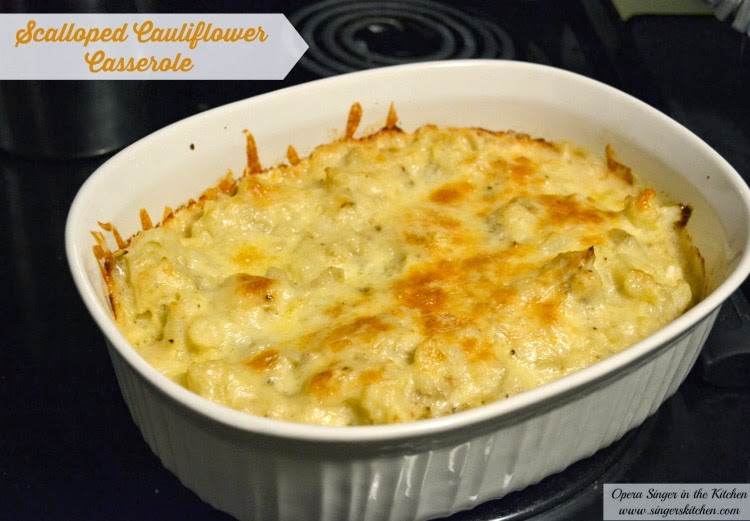 I apologize for not posting as much. I've been busy at home, in the kitchen, and with my family but with hopes of being able to post soon. I am sure you all know how that is. Trying to be consistent daily to keep a schedule has been a bit of a challenge since my husband and I have been trying to start our days at 5:30 a.m. This is extremely challenging to me especially if I have gone to bed late or if a child wakes up in the middle of the night, like last night, which hardly ever happens.


Once my body and mind connect, my morning gets going pretty fast. Thankfully coffee helps too!
Lots of recipe testing has been happening in my kitchen as of late. Many of them are my recipes and others are recipes that have been shared by other friends. Since the end of June I have been trying to limit the amount of foods that contain high amounts of carbohydrates. For me, that usually meant, foods like white potatoes and bread. This momma has been needing to find a happy balance for greater energy (food-wise) to sustain her and help her for long days with her family.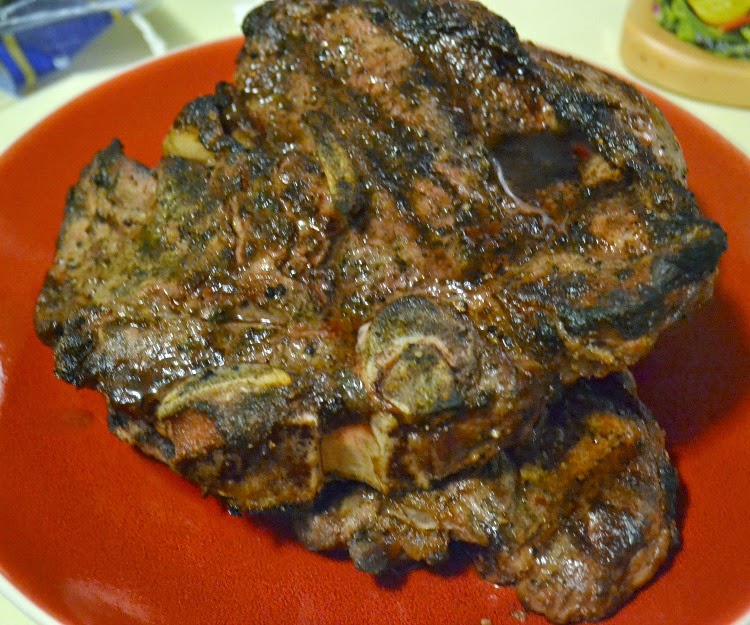 My husband has been very supportive because he sees the struggles I go through daily. I am sure no one knows about getting into ruts or vicious cycles of unbalanced eating.
One of the recipes I developed was for a delicious cauliflower casserole that would replace any cheesy potato casserole. I had to find something that would substitute for the desire to have potatoes with any protein side. My husband grilled amazing steaks some weeks ago and I made this delicious casserole.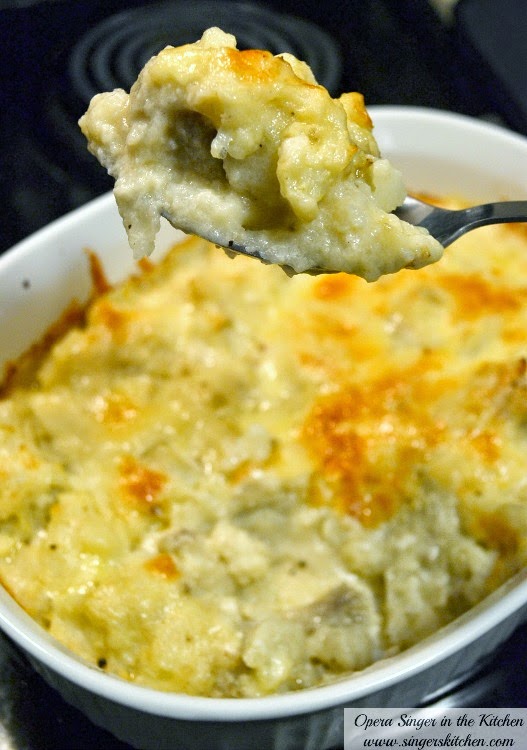 I boiled a head of cauliflower and let that cook for 10 minutes. I then made a cheesy b
échamel
sauce using Greek yogurt and xanthan gum as the thickener as opposed to flour. I added cheese to the mixture which created a cheesy sauce which was then poured over the drained and cooked cauliflower. The whole mixture was placed in a casserole dish and baked for 25 minutes.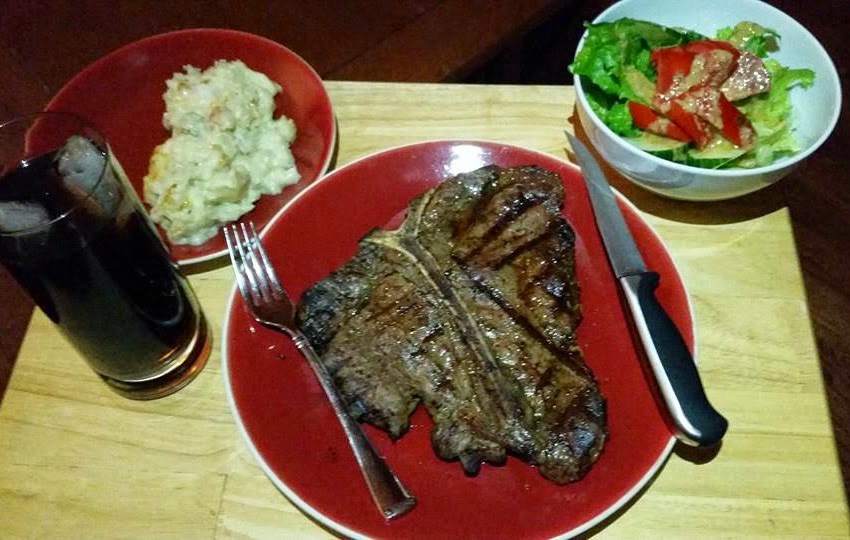 My girls liked this dish and get this, even my husband who really does not like cauliflower enjoyed this dish so this thrills me and makes me happy. We added a green salad on the side and enjoyed our yummy steaks, which I enjoyed over 3 days. Ha!
What vegetable would you like to be eating a lot more but can't because the flavor just does not make it appealing?
Scalloped Cauliflower Casserole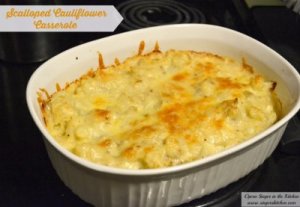 8 cups cauliflower florets

1 garlic clove

2/3 cups 0% greek yogurt

3 tbsp butter

1 Tbsp xanthan gum

1 cup water, reserved from steamed cauliflower

Salt

Pepper

1/2 cup nutritional yeast

1/4 teaspoon nutmeg

2 cups cheddar cheese, shredded
Preheat oven to 400F. Boil cauliflower in water for 8-10 minutes. Reserve 1 cup of water. Drain the cauliflower. Return to pot.
In a small pot, melt butter. After the xanthan gum and stir well. Add the yogurt, water and 1 cup cheese and mix well until creamy. This is like a bechamel sauce. Add a mixed garlic, salt to taste, and 1/2 teaspoon pepper, and nutmeg.
Pour creamy mixture over cauliflower and mix well. Add to an 8×8 or 9×9 casserole dish. Top with remaining cheese. Cook for 25min. Optional is adding Josephs crumbs on top.

Related