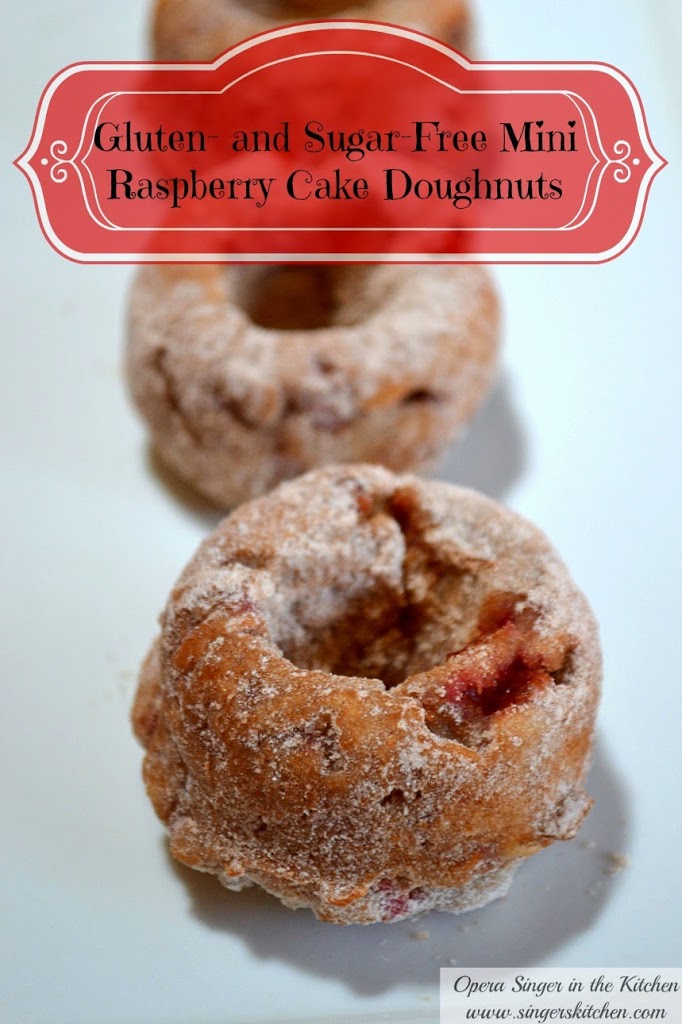 When you have your kids at home all day and indoors most of the week, it seems like you are feeding them at every moment of the day even though you do not intend to do it.

I really try to feed only fruit, nuts, or something healthy but sometimes I feed carb-filled snacks. On this very morning I responded to my toddler's question about having a muffin for a snack. She makes me laugh most of the time because she makes requests that are crazy, silly or spontaneous. I love her for it too!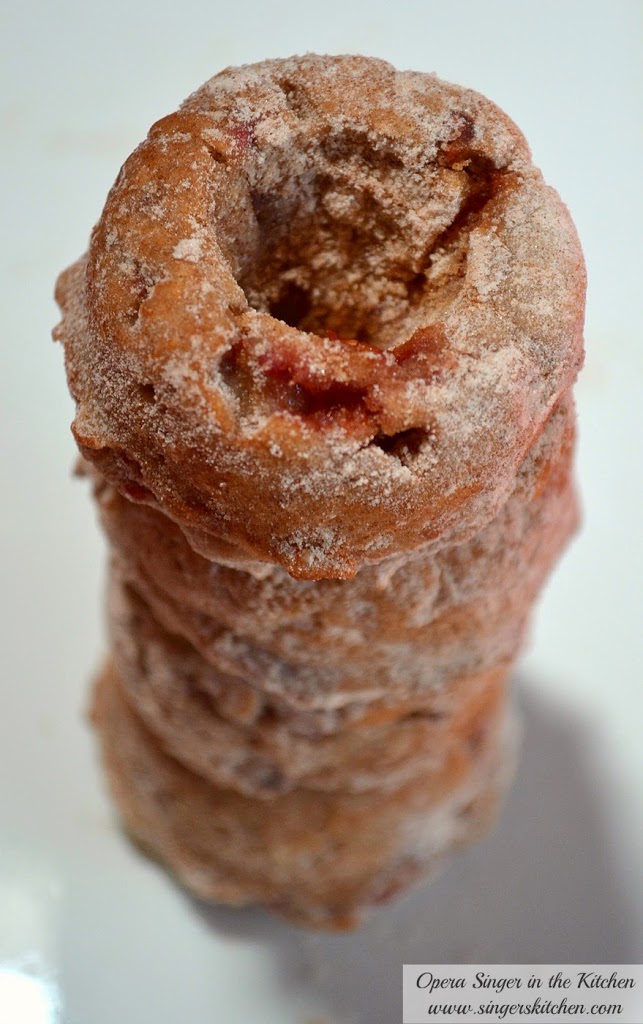 The next thing I asked my toddler is whether she would like a doughnut which made her eyes light up immediately. She exclaimed, " Forget the muffins, I want DOUGHNUTS!" It made me laugh for sure. I took out our mini doughnut pan and found a recipe that I decided to make gluten-free and sugar-free.


I've been using Xylosweet which is a sugar substitute made from xylitol. It is used by anyone looking to reduce their sugar intake. Since I have been trying to reduce my sugar intake I decided to taste this option and I was so surprised that it sweetened a dessert just like sugar. It is used 1:1 when substituting regular sugar so it was not complicated. Here are a few more facts about Xylosweet:
XyloSweet Facts:
Zero net carbohydrates.
Just as sweet and tasty as table sugar, with 40% fewer calories (~ 2.4 calories/gram versus sugar's 4.0)
Glycemic index: 7 (compared to sugar's 83)
Made of a naturally-occurring substance found in fruits and vegetables like plums, strawberries, and corn cobs.
Approved by both the World Health Organization and the FDA as safe in unlimited quantities as a food additive.
Different chemical structure than that of table sugar.
May, in some cases of excessive consumption, have a laxative effect or cause gas until the body becomes accustomed to the sweetener in larger quantities.
You'll find more about adjusting to XyloSweet on the FAQ page.
It looks like sugar but I ended up processing about 2-3 Tablespoons to make xylitol powdered sugar so I could mix with cinnamon to dust the cake doughnuts. It worked so well. I will next begin to bake with a stevia blend so be on the look out. The important thing about this recipe is that they are toddler-approved! Make them for a snack or dessert without worrying about the sugar overload.
Gluten- and Sugar-Free Mini Raspberry Cake Doughnuts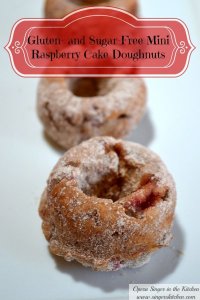 Ingredients

(18 mini doughnuts)
1 cup Bob's Red Mill all-Purpose gluten-free flour

1 teaspoon xanthan gum.

1 teaspoon baking powder

1/3 cup Xylosweet (xylitol) or regular sugar

1/2 cup raspberries

1/2 teaspoon salt

3 Tablespoons coconut oil, melted

1/3 cup almond milk

1 teaspoon vanilla extract

1 egg
Powdered sugar
3 Tablespoons Xylosweet, ground

1 teaspoon cinnamon
Preheat the oven to 400°F and lightly grease a mini doughnut pan.
Sift the gluten-flour, xanthan gum, baking powder and salt together.
In a separate bowl, whisk together the melted coconut oil, almond milk, sugar substitute, vanilla, and egg. Add the egg mixture to the flour mixture and stir until just combined.
Fill each doughnut cup 3/4 of the way full with the batter. Fill with a spoon carefully. Bake until the doughnuts spring back when touched about 10 minutes. Let cool completely on a wire rack.
Ground the xylitol in a coffee grinder and place in a sturdy ziplock bag. Add the cinnamon and mix well. Once the doughnuts are slight cooled, add one doughnut at a time, and dust with the cinnamon powdered sugar.
Disclaimer
:
Opera Singer in the Kitchen is a participant in the

Amazon

Services LLC Associates Program, an

affiliate

advertising program designed to provide a means for sites to earn advertising fees by advertising and linking to Amazon.com
I also received Xylosweet to review. All opinions are my own.

Related