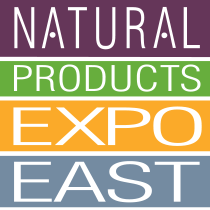 I cannot believe that it has been 2 weekends since I traveled to Baltimore to experience the Natural Products Expo. Ever since we moved to Pennsylvania 4 years ago, I have been wanting to attend but the time was not right. I either had a new baby or my husband had a prior work commitment. Either way, even though I had another baby this year, I was determined to make it happen. Since my husband is a pro taking car of our older girls, he was in charge of them while I traveled to Baltimore with my newborn.
I had contemplated going with a group of bloggers or going for a day, but I knew I would regret not going for more than one day, so I booked a night in a hotel and stayed about 15 minutes away from the convention. Since I attended the expo as press, I decided that I could park near the convention center to make travel easier especially since I had the baby with me. The Natural Products Expo started on a Thursday and went through Saturday afternoon so I decided to go Friday and Saturday.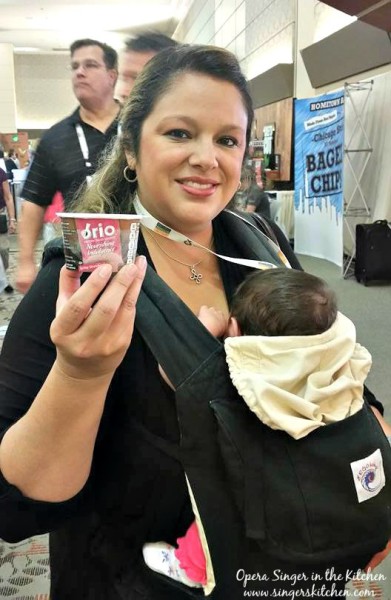 No one is allowed to take any large bags or strollers, so I took my Ergo Baby carrier and purse and started my adventure within the center. When I looked at the floor plan I was shocked with how many companies participated in this three-day event. Almost 8,000 companies were represented in several categories around several floors of the convention center. It was very important to know where exactly I wanted to start first.
I started several weeks before the expo planning on the companies I wanted to visit and connect with and then I tried to familiarize myself with the floor plan but really not knowing how everything would be set up. I had made some appointments with brands to chat about their brand and how they had come to be. I kept all my appointments and then continued the rest of the Expo discovering new companies.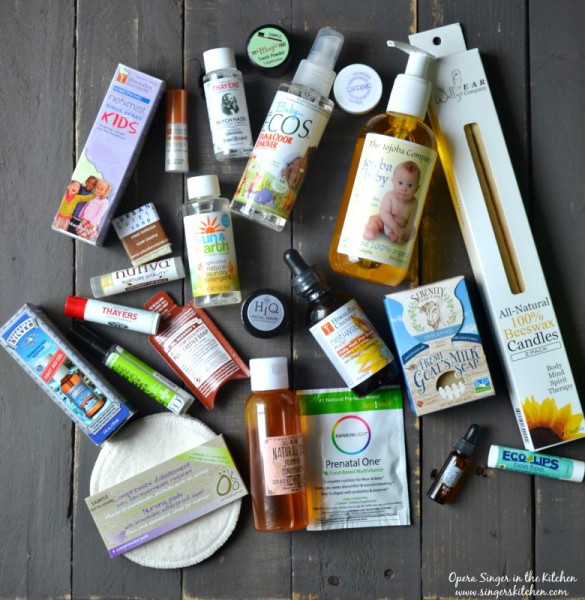 How was it with a baby strapped to me? It was actually easier than I anticipated. The baby slept 3 hours at a time and woke up to feed. I really did not take breaks to eat because time seemed to move really fast so I just snacked on samples that brands had available at their booths. While that was not enough for a lunch, I was determined to be on schedule.
The NEXT Pavilion was one of my favorite exhibit halls because it was full of the most innovative products that are new to the marketplace. I discovered many that I recorded and others I had a chance to chat about their vision and goals. One of the companies I enjoyed chatting with was Rodger who is the co-founder of Norm's Farms in North Carolina.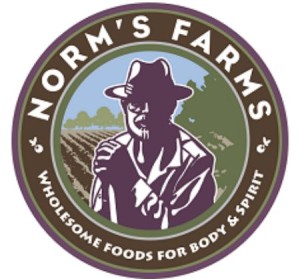 Norm's Farms is known for their large crops of elderberry which is mostly grown in Missouri but now is also grown in family farms in Pittsboro, North Carolina to maintain the large demand for this wonderful superfruit. My family and I actually started taking elderberry syrup last fall to build up our immune system in order to prevent any colds during the winter. The syrup was delicious made with berries, spices and honey. When I tried Norm's Farm's syrup and extract, I knew I had to make a regular in my supplement cabinet.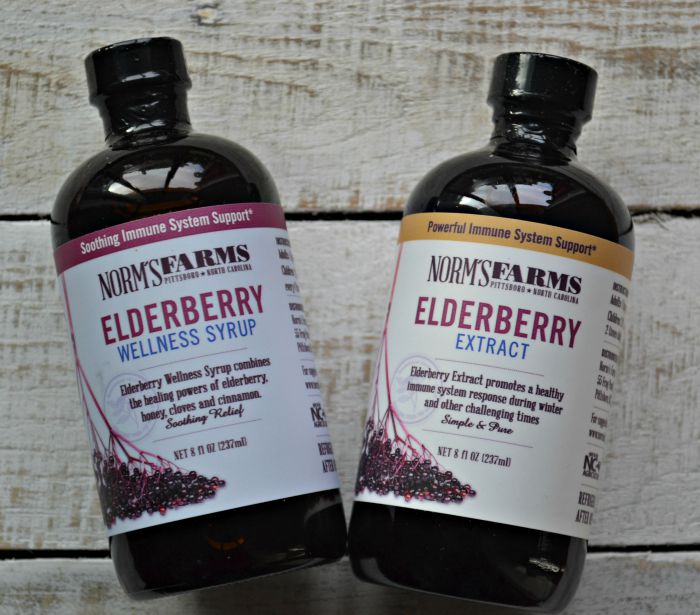 Elderberry is packed with Vitamins A, B, and C, iron, potassium and powerful antioxidants called anthocyanins. All these help to support the immune system and also energize which is something this momma definitely needs! There are two products that Norm's Farms offers called Elderberry Wellness Syrup and Elderberry Extract.
Elderberry Wellness Syrup contains the elderberry extract but includes honey, spices to help soothe those already have colds or sore throats. It is taken every 4 hours.

Elderberry Extract is made from pure American elderberries and contains no other ingredients and contains more antioxidants than any berry making them a superfruit. The extract only needs to be consumed once a day for adults and twice for children.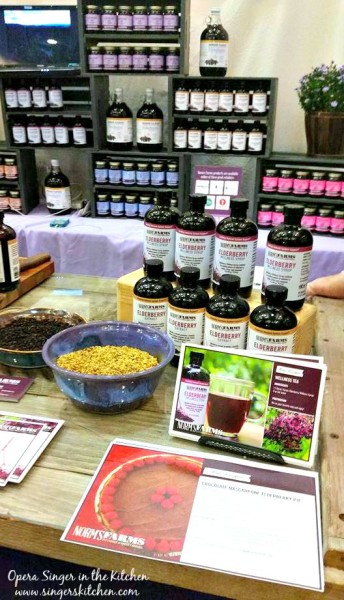 What a great supplement to consume as a family and it is great tasting too. I have to tell my girls it is not candy because they ask for it all the time.
Want a chance to try these bottles? If you are a US reader enter the giveaway below.
The prize is provided by Norm's Farms and only requires that you sign up for their newsletter which will provide you with everything about Norm's Farms. I am excited to know more about their company especially since they desire for others to grow and cultivate elderberries! I know some moms who would be interested in this!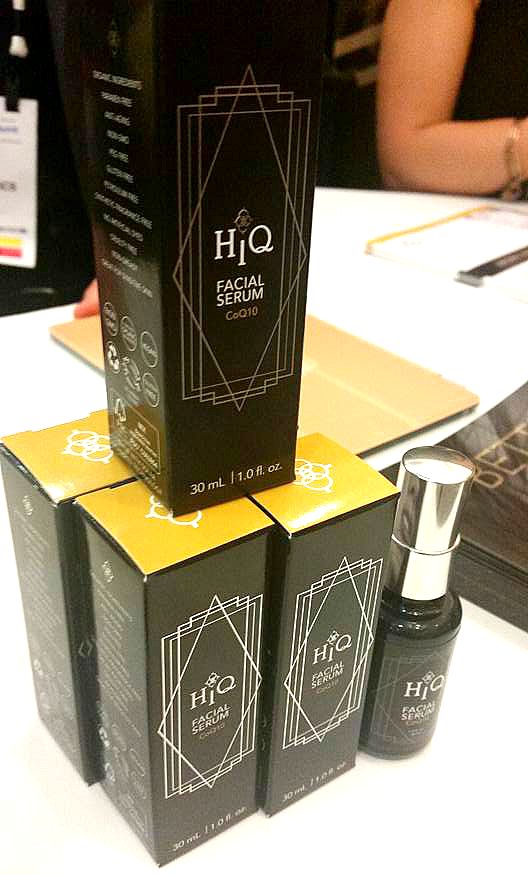 Another product that piqued my interest at the Next Pavilion was a beauty product called HiQ Cosmetics. At the moment the company is featuring an anti-aging facial serum that contains a unique blend of antioxidants, plant extracts, and skin-friendly vitamins which also includes Coenzyme Q10 also known as CoQ10. 
The creators of this unique skin care regime both worked within the science field and were challenged to come up with a product that contained a variety of ingredients that were safe for the skin but that did not contain any artificial fillers like products on the market like parabens, synthetic dyes, or fragrances. I loved looking through the list of ingredients that each bottle contains because it definitely has ingredients I would have no qualms putting on my skin.
The serum is placed in a nice black bottle from high quality European glass instead of plastic to prevent and avoid any unwanted chemicals like BPA to leak into the serum. Another plus is that this product has not gone through any animal testing and is vegan, non-gmo, gluten-free, and made of organic certified ingredients.
Want to try this product? Enter the giveaway below to receive a sample of this skin regime.
Disclosure: I attended the expo as a member of the press and received a pass to attend. Products given above are donated to facilitate review. All opinions are my own.
Related