When my girls turned one and were almost completely weaned, I had a hard deciding if I wanted my girls to start drinking dairy. Since I knew I was lactose-intolerant, I knew that there was a possibility that the girls would be sensitive to it. I alternated with them having organic whole milk with Vitamin D with almond milk. Let's just sat that I grew up with dairy being kind of frustrating evil for my gut so I was not happy giving it to my girls.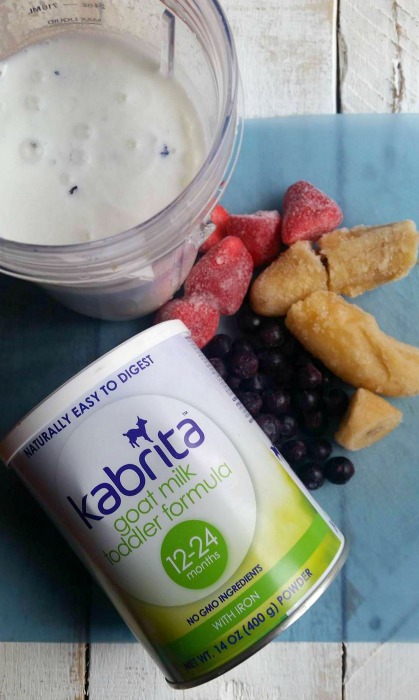 Even so, I was always on the look out for dairy (milk cow) alternatives and I had heard of goat's milk being a great one. I never had the chance to get a hold of any so I stuck to nut milks for my two older girls. While they eat yogurt and cheese, milk has never been the go-to option for my family.
I recently had an opportunity to test and try KABRITA premium goat milk products through Moms Meet as an ambassador. I was excited since I learned that it could be a good solution for children with cow milk sensitivity [*not for a confirmed cow milk protein allergy]. I received some toddler formula and goat milk and fruit pouches so that I should share with my daughters.
From what I had read, I learned that goat's milk is naturally easy to digest. Cow milk sensitivity may cause symptoms such as colic, constipation congestion, digestive discomfort and eczema. I know my oldest daughter suffers from eczema and often gets colds if I have her on too much dairy. I have not had her tested but try to feed her clean and healthy foods as often as possible.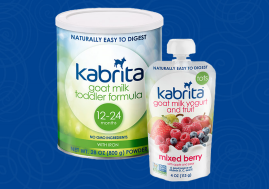 FACTS about KABRITA Goat Milk Formula
KABRITA Goat Milk formula has a mild, sweet and fresh taste and smell and is a safe, effective and nutritious alternative to homemade goat milk formula recipes. It is a nutritionally enhanced goat milk formula with 22 vitamins and minerals including folic acid, DHA, ARA, and iron. Supposedly KABRITA's playful, happy goats are raised on family farms in the Netherlands and graze naturally on fresh grasses. The goat milk formula is free from antibiotics, growth hormones, preservatives, artificial colors and flavors. 
My opinion
I did not like the flavor NOR did the girls. I made them smoothies using the powder and I made the milk by adding water and neither time did they like the taste or flavor. My girls are very opinionated and are not picky eaters so for them to leave something behind, I believe them. I actually tasted the milk and was turned off by the flavor and aftertaste. KABRITA Goat Milk Toddler Formula retails for $21.99 for 14 oz. and $41.99 for 28 oz. Personally I did not like certain ingredients in the formula, but you are welcome to make your own decisions and try the product yourself.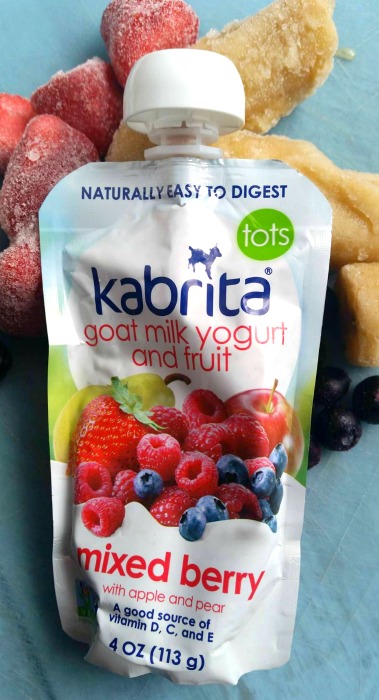 FACTS about KABRITA Goat Milk Yogurt
KABRITA Goat Milk Yogurt and Fruit is all Natural, easy to digest and available in three delicious flavors!  It contains no artificial colors, flavors or preservatives, and no added sugar or water. According to the site, it is a good source of Vitamins C, D & E, also containing protein and fiber. It is also non-GMO project verified and available in convenient, easy to squeeze BPA-free packaging.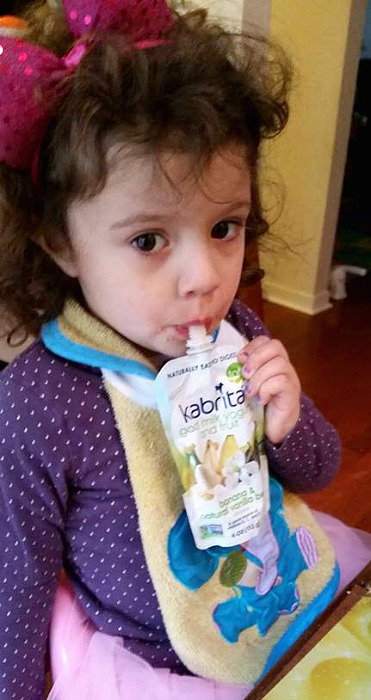 My opinion
KABRITA Goat Milk Yogurt and Fruit was received a lot better with the girls. I refrigerated the pouches and had them choose which flavor they could taste. It was hard to try anymore since we only received THREE pouches. Does not give a lot of options there but even so the initial opinion is that the girls enjoyed it. CONS? It is more of a drinkable yogurt than thick yogurt.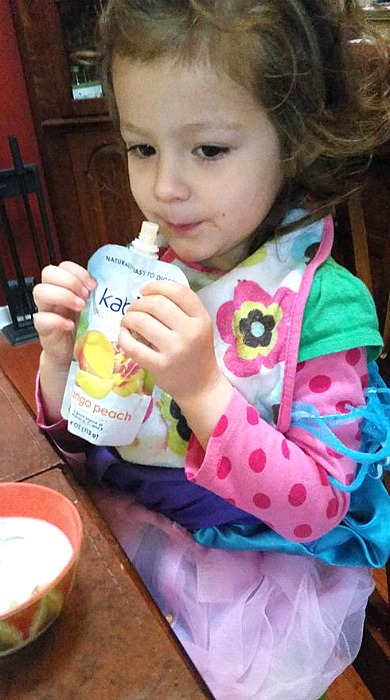 The girls had to be REAL careful not to let go or to not squeeze to hard or else it would come pouring and making a mess. I totally could not see taking these on a road trip because the impeding mess would be horrible. These pouches are pricier than the regular pouches with other brands that contain yogurt. It retails for $2.19 for 4 oz. and a 6-pack retails for $11.99.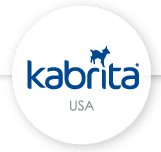 Prices can vary by retail location. • To find a retailer near you, visit the store locator at kabritausa.com/store-locator/ Readers can receive 20% off KABRITA products on kabritaUSA.com using code MM2016. Include this in your blog post and share on social as well! Hurry, offer ends on June, 30 2016.
Disclosure: I received this product for free from the sponsor of the Moms Meet program (greenmomsmeet.com), May Media Group LLC, who received it directly from the manufacturer. As a Moms Meet blogger, I agree to use this product and post my opinion on my blog. My opinions do not necessarily reflect the opinions of May Media Group LLC or the manufacturer of this product.
Related