Summer activities
It is safe to say that summer is finally here! It taunted us at the end of May but after several weeks of rain and cool weather, it looks like heat and sun has decided to stay. Now that our kids are out of school we have more time to start our longer road trips to fun places. We surprised our girls, announcing that we were going to Dorney Park and Wildwater Kingdom. My girls LOVE swimming and being in the water, so they were so ecstatic with the news.
It has been a while since we have taken a road trip because it has been a busy season for us. Reminding the girls that an hour drive is shorter than going to the beach makes the process easier. The anticipation of arriving is non-stop. As we approached the area, the girls screeched as the saw the rides in the distance. As a parent, it is fun to hear your child's excitement. It fills my heart and makes me happy!
When we arrived we noticed a lot of school buses so we were scared it was going to be too crowded but it was not bad at all. We put our items in a locker and enjoyed some rides before going to the water park so it could be warmer. After a bit the girls just wanted to get in the water so we all changed into our suits!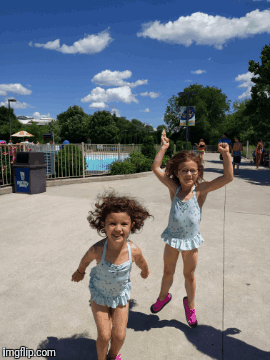 This year the girls were a little taller so they had a few more options to enjoy. Last year I had a third baby who enjoyed the water, but this year I have a toddler who was so excited to follow after her sisters.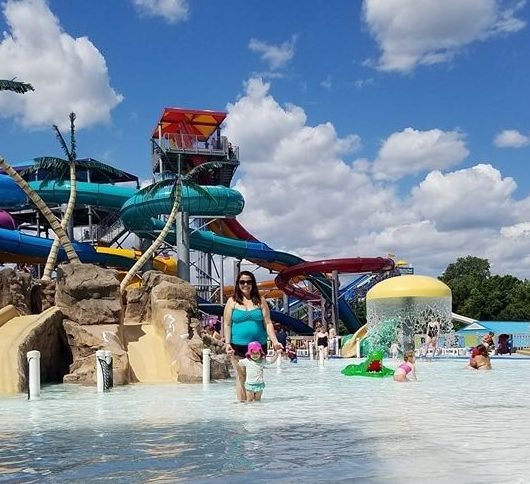 Families and kids of all ages
Many moms who have the same age kids have already asked if there are plenty of activities for toddlers. I have a 5 1/2, 4 and 2 year old that were 42-inches tall or under. Here is what they enjoyed: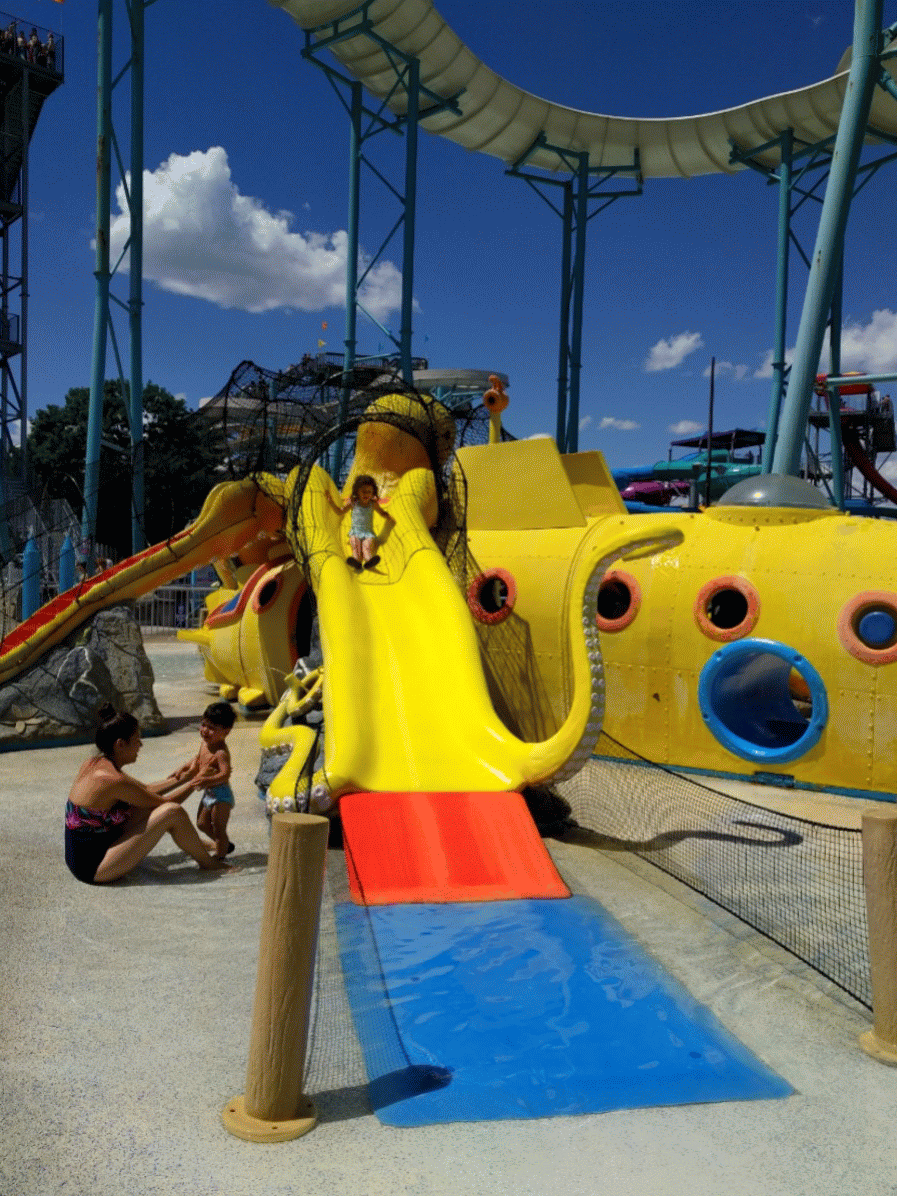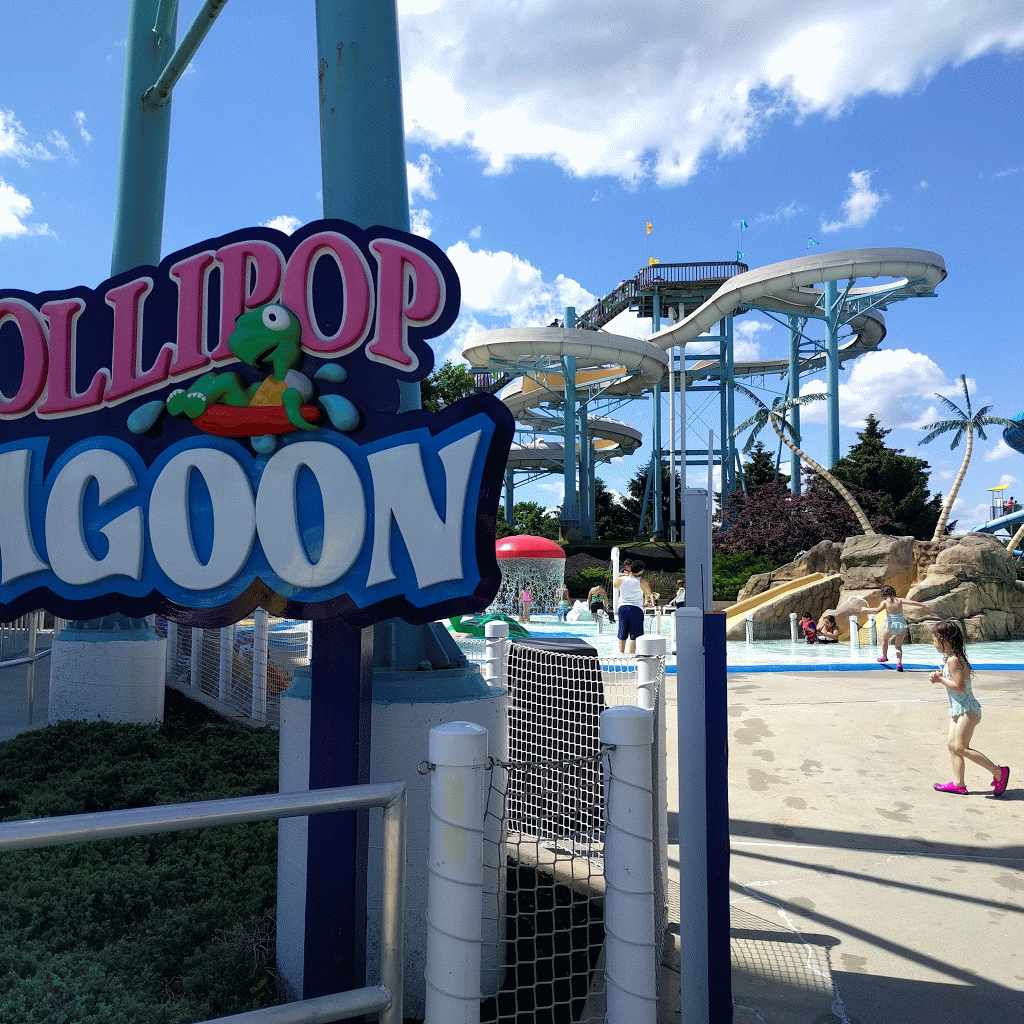 Splash Landing

Runaway River

Wildwater River

Wildwater Cove

Wave Pool

Jumpin' Jack Flash
This is a large list of options for toddlers. My 2-year old enjoyed the Splash Landing a lot more than my older two girls in addition to the Kids Cove, although my youngest was a little scared of the slides. I think it is because the water was cooler than we thought.
First time experiences
The newest ride the two older girls got to try was Jumpin' Jack Flash. It was their first big girl ride because they could not go down the slide with daddy.
These girls love adventures and at times they were frustrated that they could not go on the ones that required them to be 46-inches tall. I told them not to rush getting older. Good thing there will be many years ahead for these girls.
The girls also had a chance to try cotton candy for the very first time! I was afraid of the sugar use but I gave them the choice of trying fluffy candy or funnel cakes. Cotton candy definitely was a winner. See their reaction below:
Do you think they got to finish the whole bag? Heck no, but they sure were excited to keep it for another day.
Slide show
Get a little more of a feel of our experience by watching our slide show. Thanks to Blogger Meets Brand and Dorney Park for sponsoring us and allowing us to have a lovely day at the water park.
Related