This is for a recipe challenge with Budweiser.
My husband and I enjoy savory breakfasts pretty much every morning. I am thankful that neither one of us can survive on French toast or pancakes. This Pulled Pork Eggs Benedict with BBQ Hollandaise is dedicated to my husband in memory of our time in Texas. We only lived in Texas for a year as a married couple. Some day we will enjoy it again, maybe.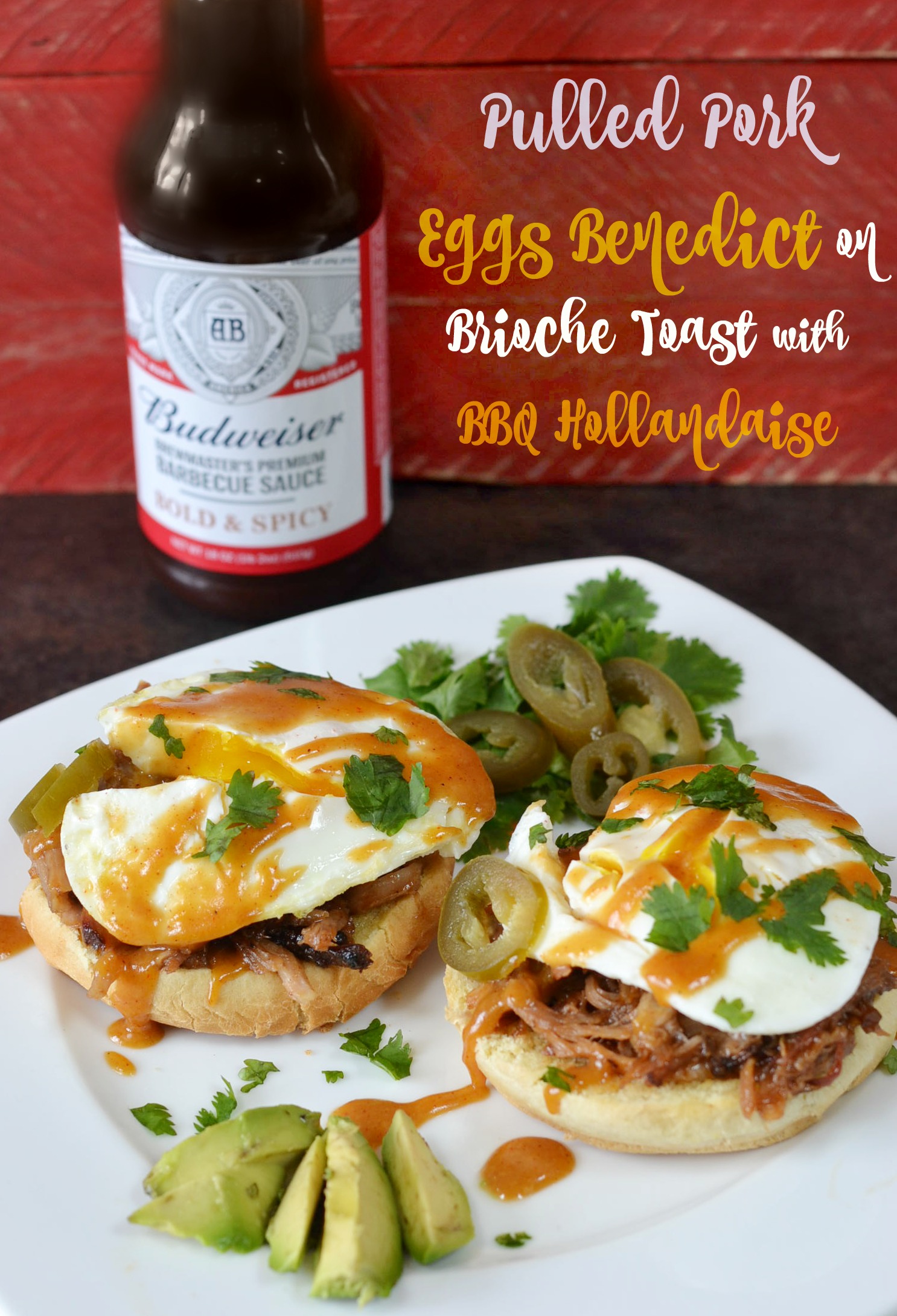 Summer is for Entertaining
Summer is meant for having friends and many cookouts. This is something my husband and I purposed ourselves to do within the 2nd year of marriage. We love having people over and enjoying a good time over delicious food. Sometimes, we have leftovers due to my husband's love of smoking and grilling.
I am not complaining at all. Really.
When my husband's smokes a pork shoulder we always have a lot of pulled pork leftover. I was inspired to make a delicious brunch for the two of us to enjoy.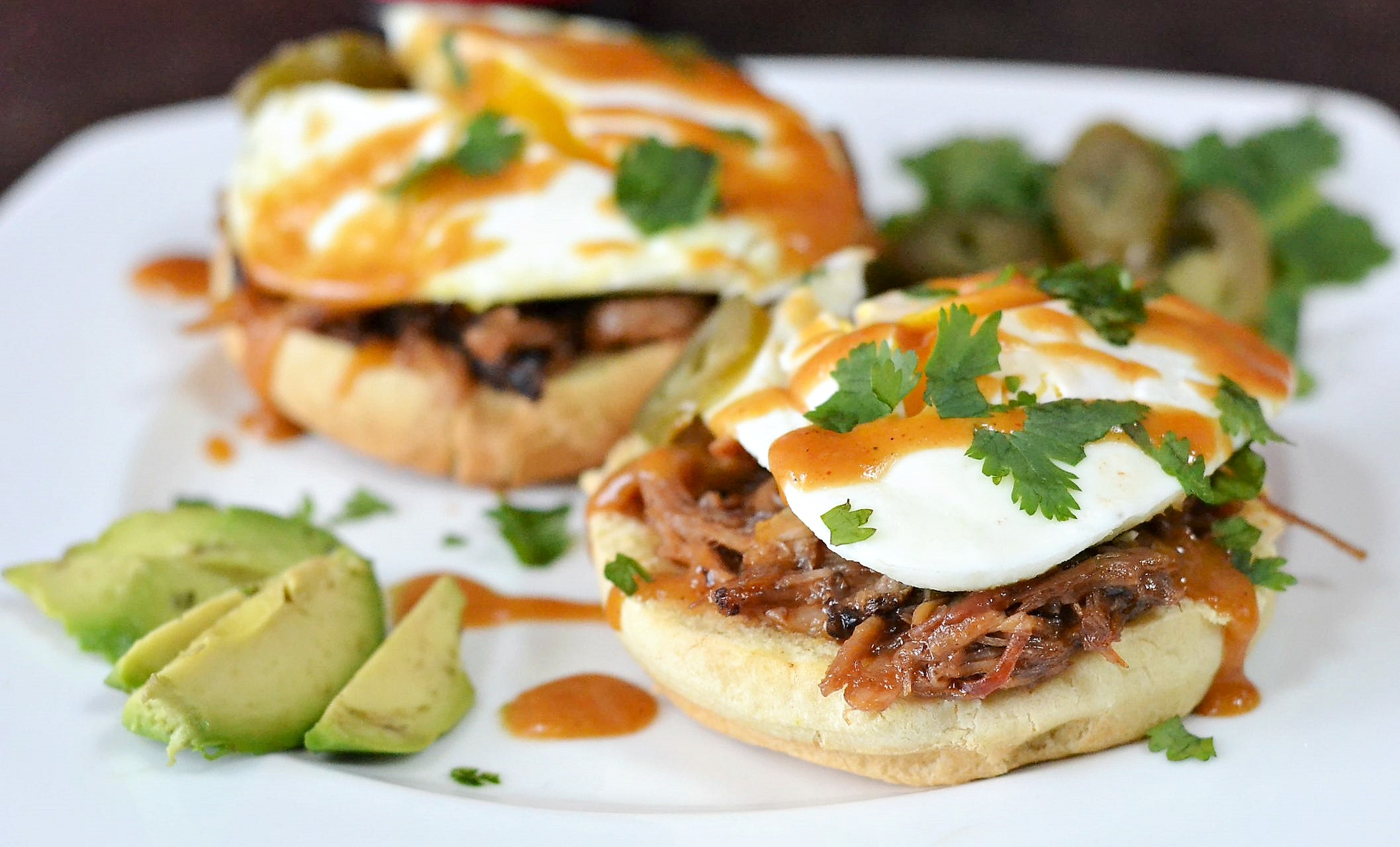 Leftovers can be Uninspiring
I know I am not the only one that opens the fridge and wonders what to do with leftovers. I am not one to enjoy them. I rather consume the food the night before. I also like just packing them up for my husband's lunch the next day so I do not have to figure something out but he is on vacation during the summer.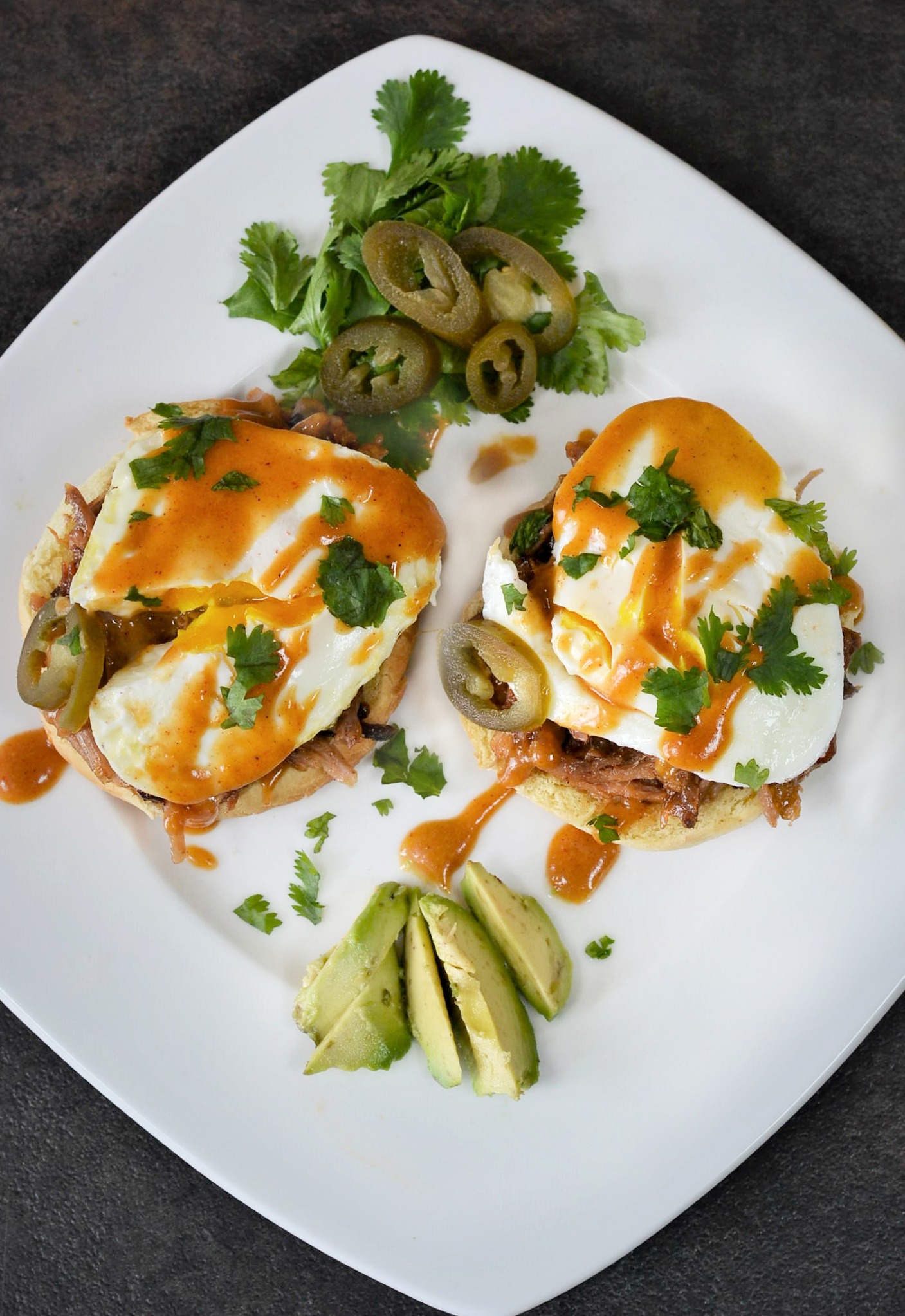 Pulled pork is just not that basic leftover. It can be used in so many different ways. Budweiser recently introduced me to their line of BBQ sauces and I am torn on which one is my favorite. Which one sounds good to you?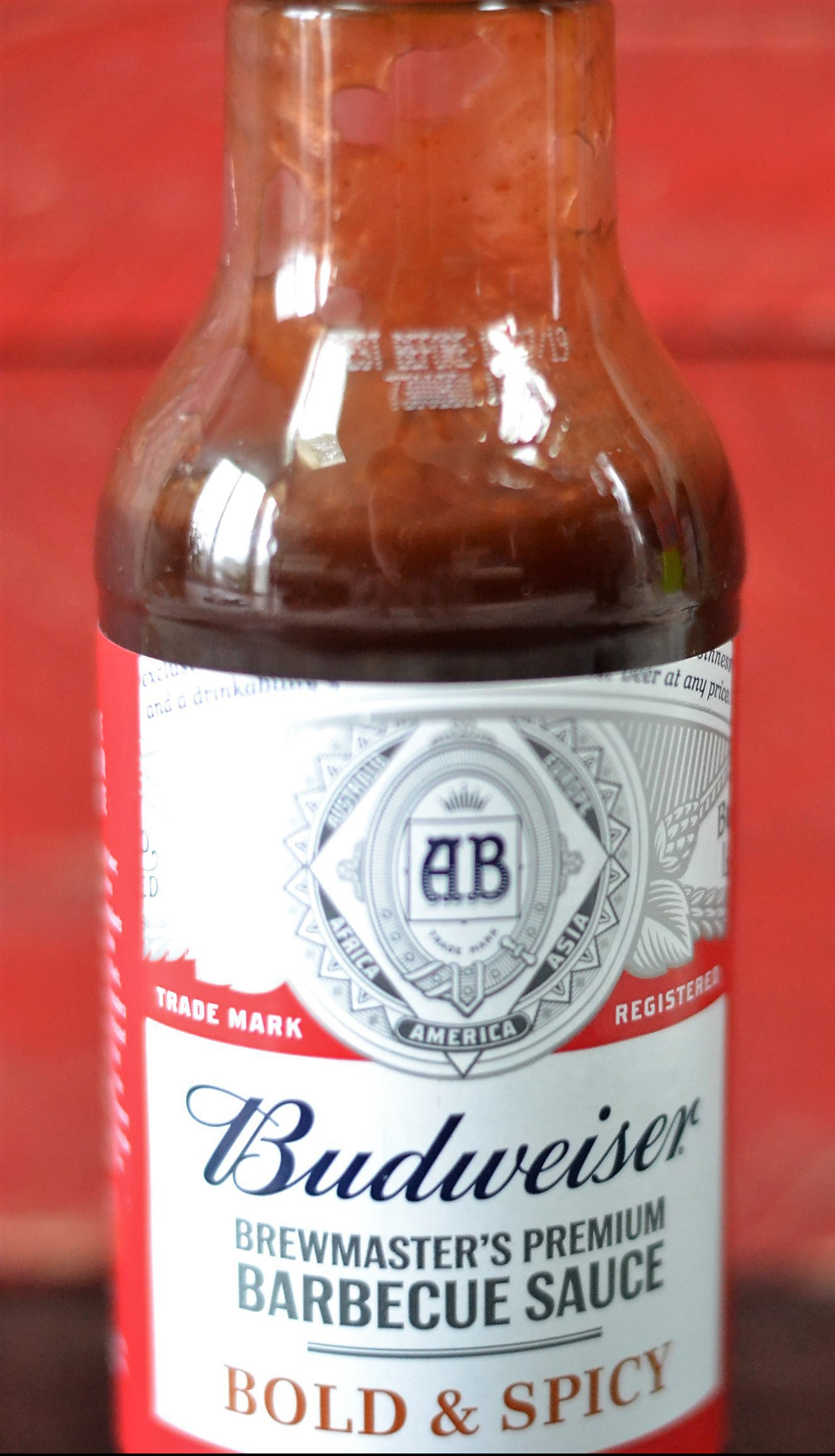 Classic

Sweet and Smoky

Honey

Sweet and Spicy

Bold and Spicy
I used some of the pulled pork to decide what sauce I enjoyed the Bold & Spicy the best for the pulled pork. Since we had pulled pork sandwiches the night before I had a few brioche buns left and decided to make my version of Eggs Benedict.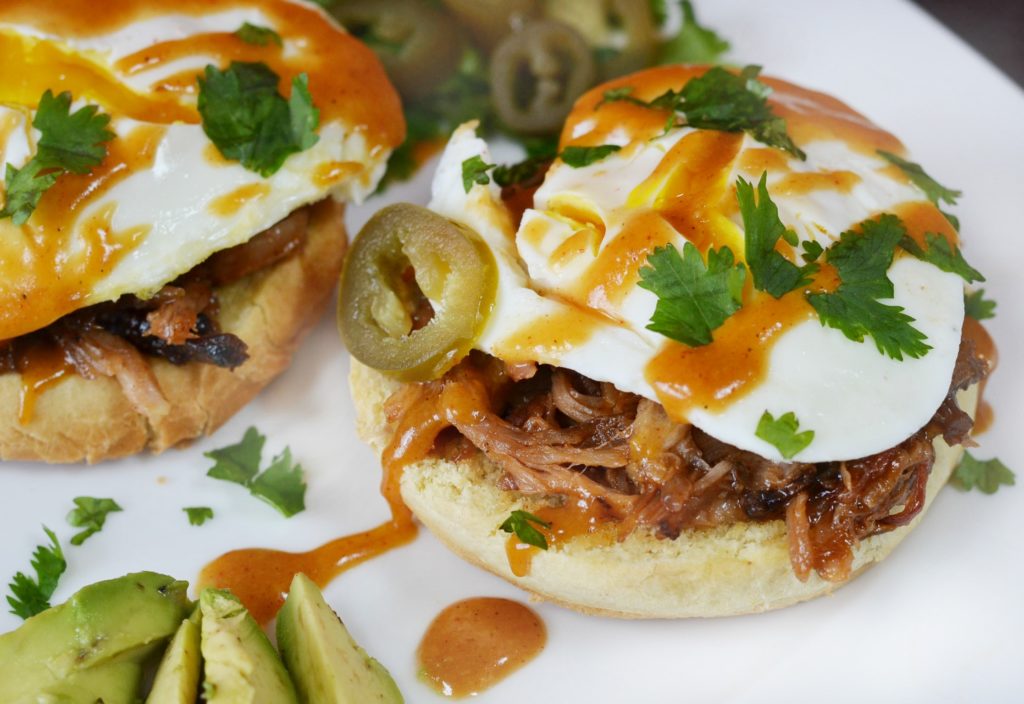 Pulled Pork Eggs Benedict with BBQ Hollandaise
If you are looking for a different take on the classic Eggs Benedict dish, then you should try this Texas influenced dish. BBQ is something I miss from Texas and I certainly have not found its equal here in Pennsylvania but when you can't have it, you make it yourself. What a better way to use leftovers by creating a whole new meal.
by Noelle Kelly
Prep Time: 10 min
Cook Time: 10 min
Ingredients (2 servings)
Poached Eggs
Pulled Pork
1 cup leftover pulled pork
1/3 cup Budweiser Bold & Spicy Barbecue Sauce
BBQ Hollandaise Sauce
1 egg yolk
2 teaspoons lemon juice
2 Tablespoons salted butter, melted
2 Tbsp Budweiser Bold & Spicy Barbecue Sauce
1/8 teaspoon cumin
1/4 teaspoon chili powder
Additional ingredients
2 brioche buns, sliced and toasted
2 Tablespoons cilantro, chopped
1/2 avocado, sliced
pickled jalapenos
Instructions
Poached Eggs
Use an egg poaching pan to save time.
Add 1/3 cup of water to saucepan and place poaching pan on top of water. Spray the pan with olive oil spray and crack an egg in each egg compartment.
Bring heat to medium high heat and allow water to simmer.
Cover pan and allow steam to cook eggs for about 4 minutes. Remove from heat to prevent from further cooking.
Pulled Pork
Mix pulled pork and barbecue sauce and warm for 1 1/2 minutes in microwave.
BBQ Hollandaise Sauce
Place egg yolk and lemon juice in a microwave proof glass. Mix the yolk well. Meanwhile melt the butter in a separate dish in the microwave for about 20-25 seconds. Whisk hot butter into egg yolk mixture until smooth. Microwave sauce for 20 seconds. If it ends up thickening, add a teaspoon of water and mix well. Keep warm.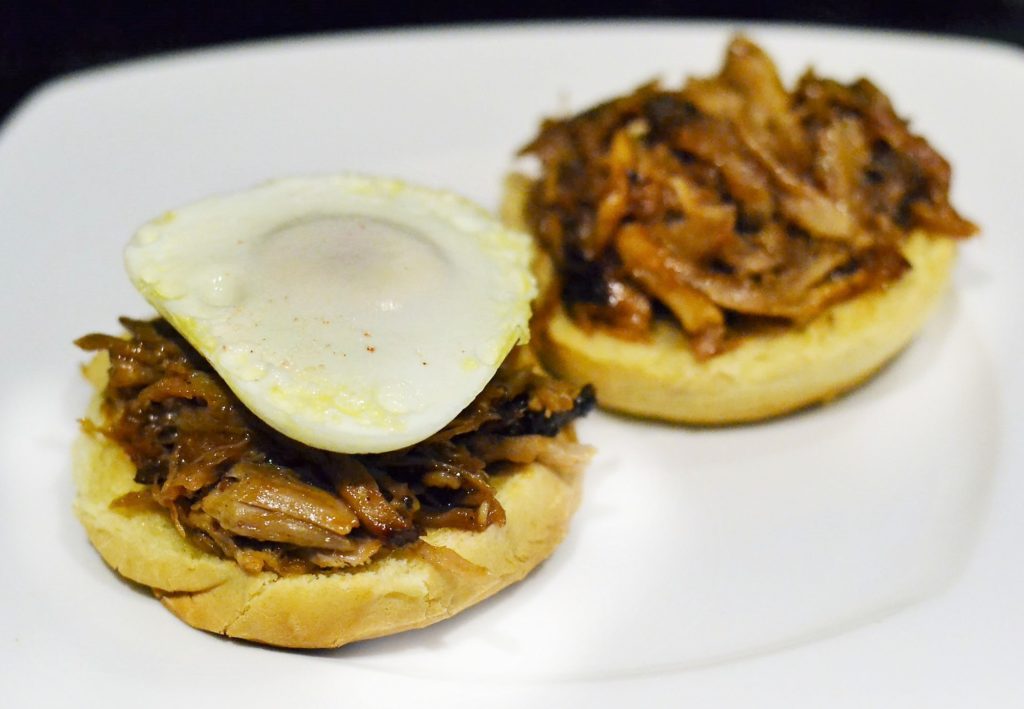 Assembly
Toast Brioche halves in toaster and toast until light gold. Place two halves on each plate.
Place 1/4 cup pulled pork on each slice.
Add a poached egg on each slice.
Add 2 Tablespoons of BBQ Hollandaise Sauce on each slice.
Sprinkle chopped cilantro and garnish with pickled jalapenos.
Garnish with 1/4 avocado on each place.
Where to find Budweiser Sauces
You can buy the sauces online through their website or you can find the sauces and marinades at these stores: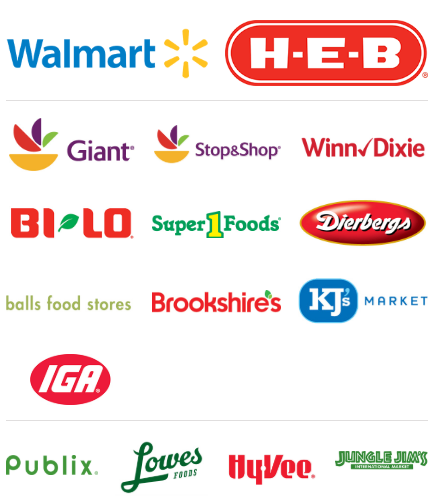 Website: https://www.budweisersauce.com/
Facebook: https://www.facebook.com/BudweiserUSA/
Twitter: https://twitter.com/budweiserusa
Instagram: https://www.instagram.com/budweiserusa/
Related