Enjoy a delightful chilled parfait for breakfast or dessert that is not only kid-approved but also family-approved. Barlean's Seriously Delicious Omega-3s add the extra kick for a better you.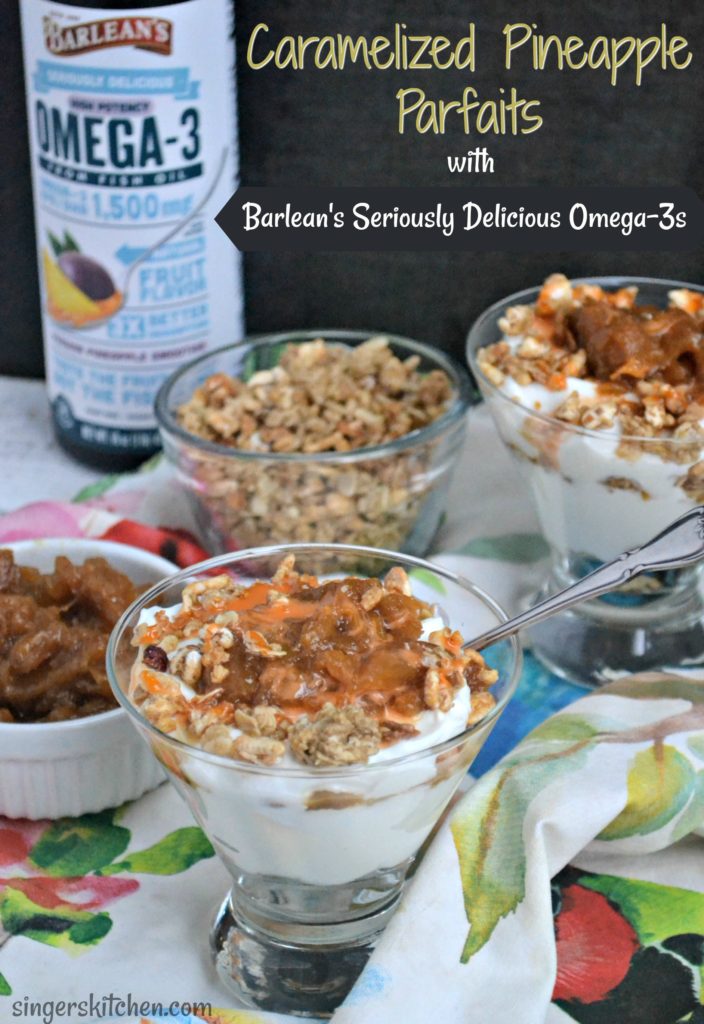 Our family can probably eat their right in yogurt. No problems with getting our probiotics but I try to break up the habit of having the same meals every morning. Even kids need variety to make their meal times special. So, instead of having a bowl of plain yogurt and granola, I often make yogurt parfaits for my 3 girls.
Ok, I make them for me and my husband as well, but we usually have it for dessert. I recently made some caramelized pineapple for the holidays for my Baked Pineapple Empanadas and I wanted to use the leftovers wisely.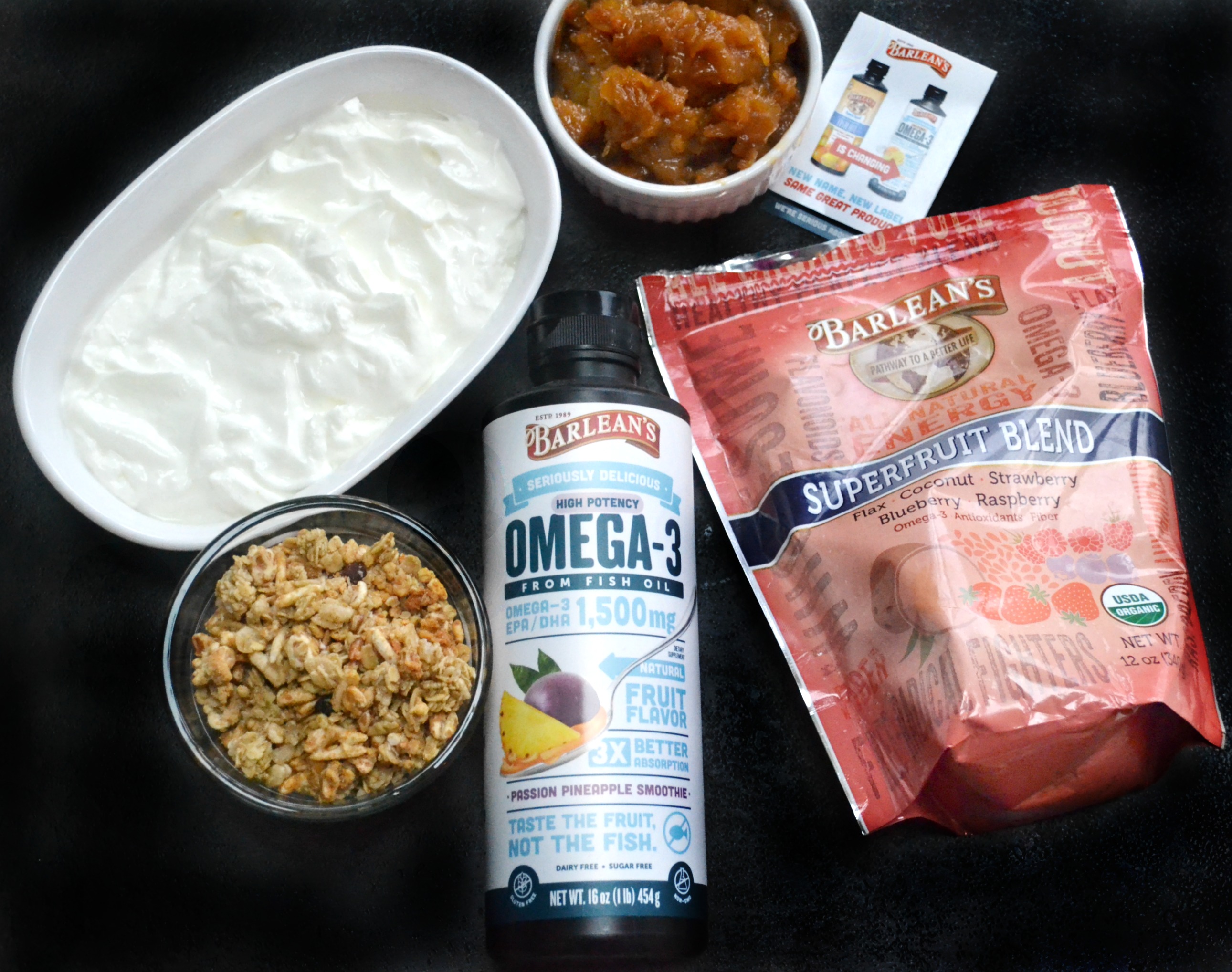 Omega-3s
When my kids were younger, I would have to sneak veggies into meals but as they've gotten older they have learned to appreciate the flavor of many veggies. Even though my kids take a multivitamin daily, they are still not consuming Omega-3.
Omega-3s are vital fatty acids that cannot be produced by the body, so we need to get them from foods or supplements. According to many articles, Omega-3s are essential for heart health and studies have shown they can decrease blood pressure and even aid in minimizing depression.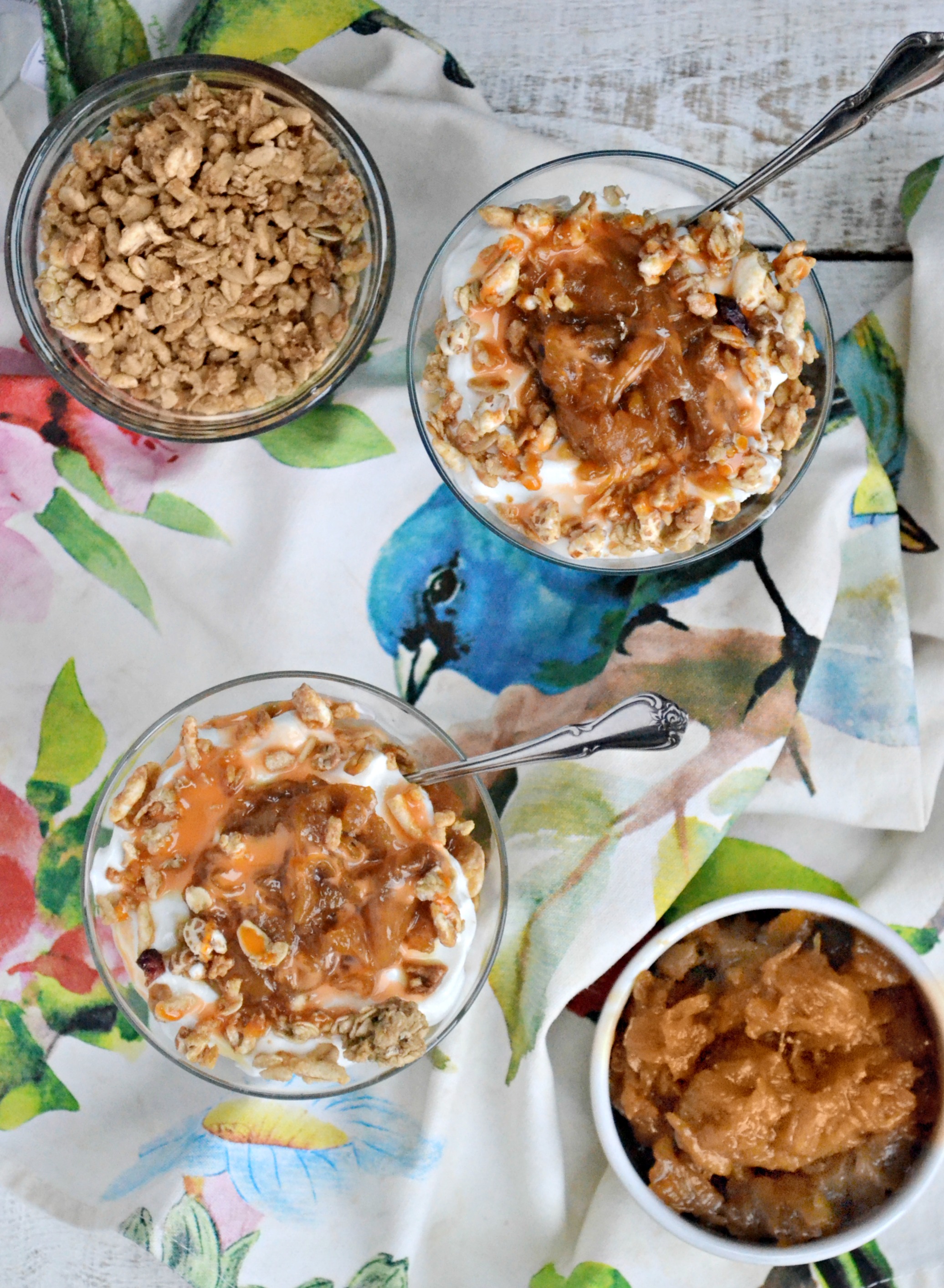 Barlean's Omega-3s
For those familiar with Barlean's, their Simply Delicious Omega-3s have just be renamed but their formula and ingredients has not changed.
I have been enjoying the Seriously Delicious Omega- 3 High Potency Fish Oil in the Passion Pineapple Smoothie Flavor. It's ultra-high potency because there is 1,500mg of EPA/DHA per serving. It has three times better absorption of Omega-3s with NO fish burps. What a plus!! I grew up with disliking taking fish oil because of the burps. Blech.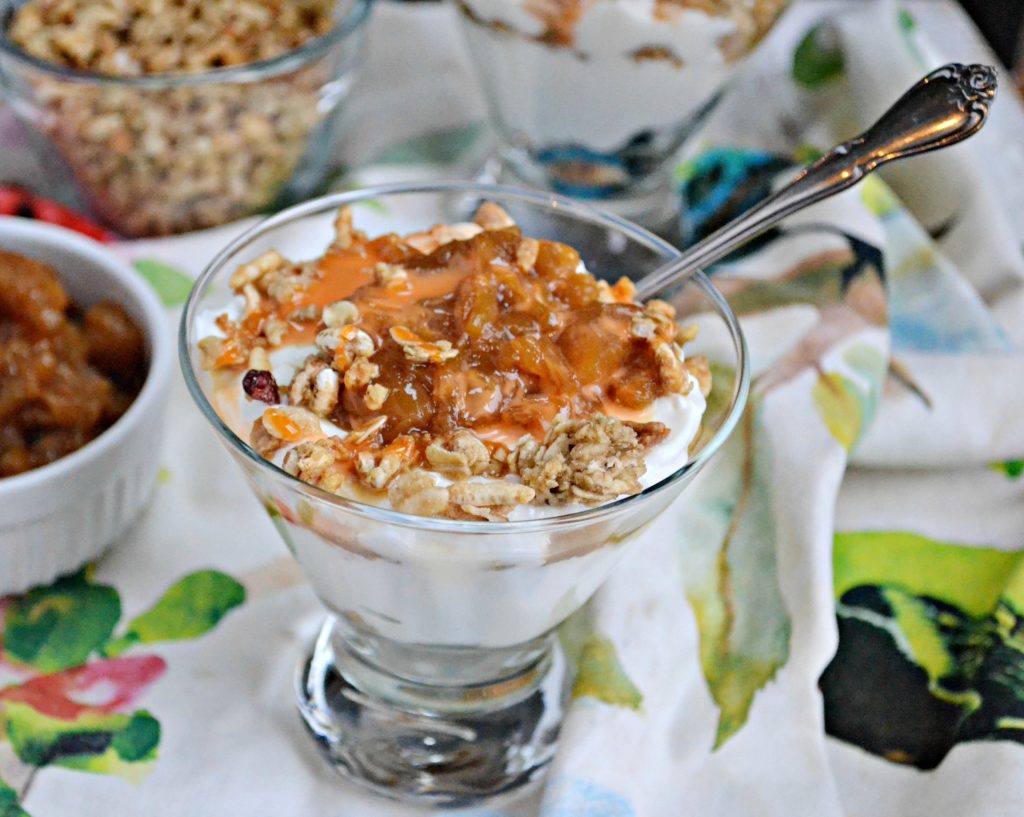 Barlean's also makes their products with highly purified fish oil that free of mercury and other heavy metals. It is also emulsified which allows for the oil to absorb better once consumed.
I chose to create a yummy parfait for my family that is quick and easy but also fancy-looking. I drizzled Barlean's Seriously Delicious Omega-3 High Potency Fish Oil in Passion Pineapple Smoothie flavor. On its own it is so delicious, but to get a kid to ingest 1 Tablespoon can be too much. I added ½ tablespoon to the Greek yogurt and drizzled the rest as a topping. I heard no fusses and I was a happy mom.
Check out Barlean's and read about their products and their love for creating products that allow for a well-rounded life.
Caramelized Pineapple Parfaits
by Noelle Kelly
Prep Time: 10 minutes
Instructions
Mix the Superfruit Seed blend with the granola.
Mix 1 Tablespoon of fish oil with Greek yogurt.
Layer two 6-ounce glasses as follows:
1 Tablespoon granola mix
¼ cup Greek yogurt
2 Tablespoons caramelized pineapple
2 Tablespoons granola mix
¼ cup Greek yogurt
2 Tablespoons caramelized pineapple
1 Tablespoon granola
½ Tablespoon Barlean's fish oil drizzle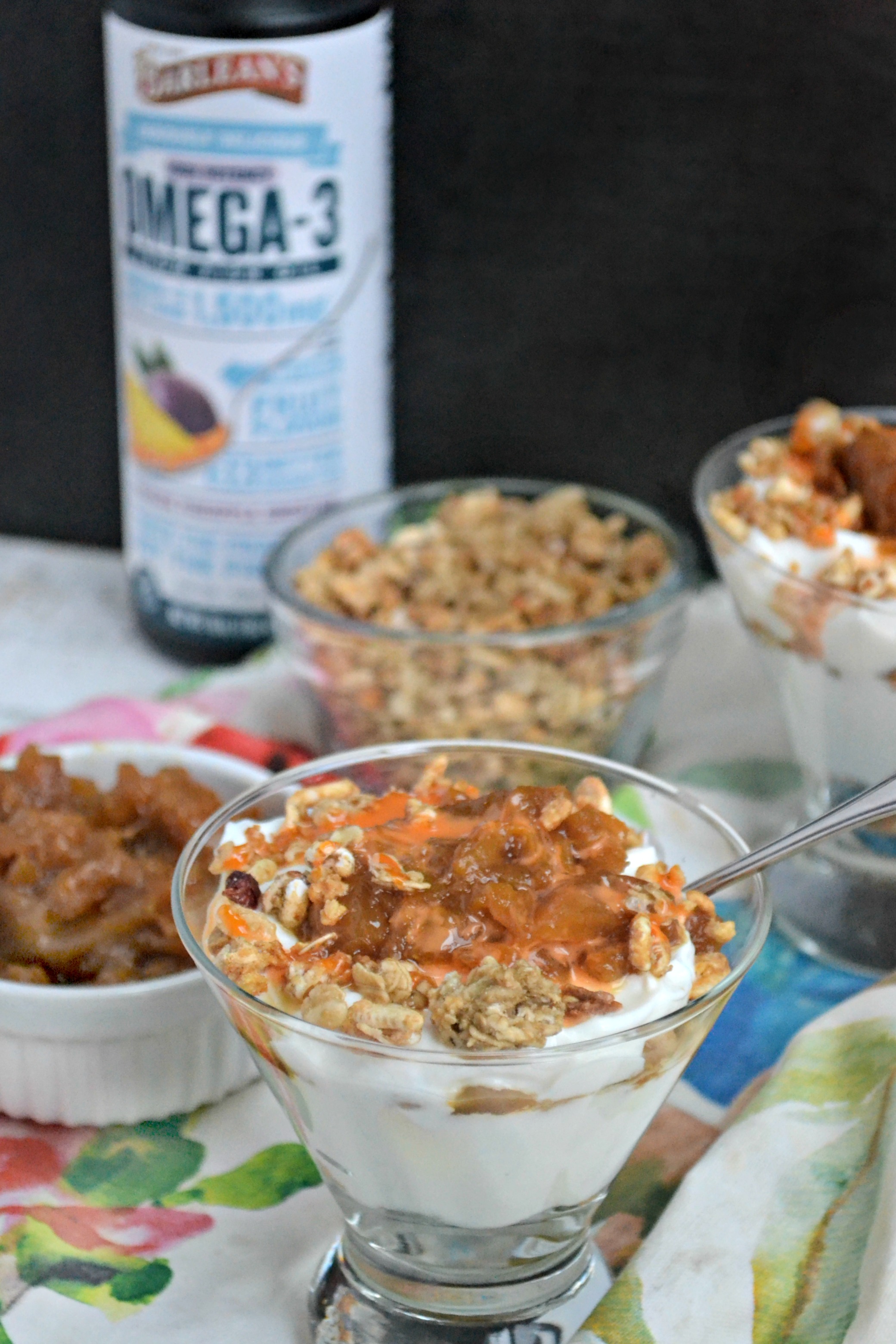 Disclosure: I am not a medical professional. I am a mother who researches and tries products in order to maintain a healthy lifestyle. Read about Omega-3s online and do your own research to find the right product for your family.
Related