Cantina Laredo is an ideal spot for a Girls Night Out or a Date Night. Surprise your loved one with something different on your night out. Hope the following pictures whet your appetite.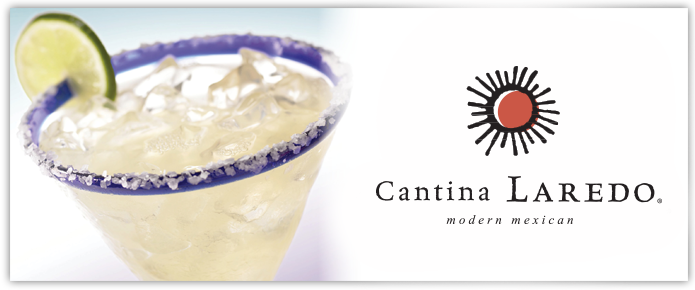 I had the pleasure of joining 9 other ladies for lunch on Monday afternoon to try Cantina Laredo, the modern Mexican restaurant located at the King of Prussia mall. Although it has been opened since September last year, I admit I had not dined there not because I have not had a desire but because my husband and I do not really come out to King of Prussia for date nights. Well, that changed a week ago when he surprised me by taking me to Grand Luxe Cafe, which was one of my favorite places to eat when I lived in Houston.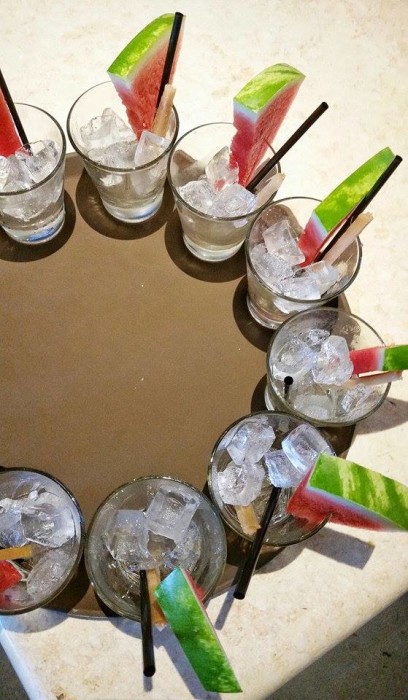 Now that I know that there are a few more places opening up at the mall, I decided my husband and I needed to revisit the area for date nights, especially with the tasting I had today. Cantina Laredo is considered a restaurant franchise which in fact made sense since I remember seeing one close to my house in Houston for years.  Well, today was my chance to finally see what the place was all about.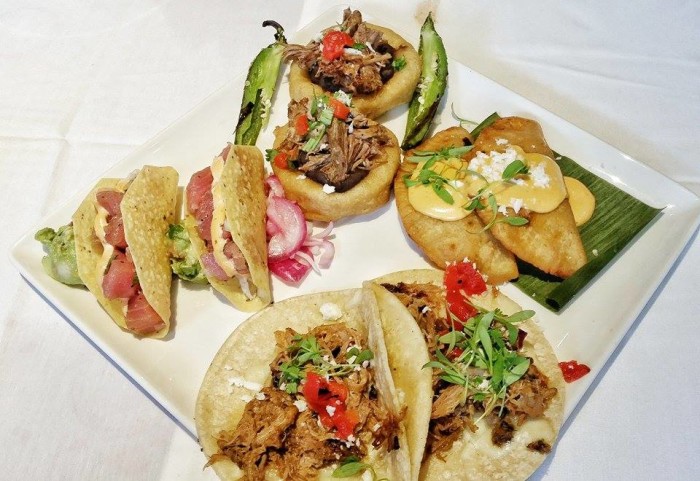 I have to admit that when I heard the menu consisted of modern Mexican cuisine, I was intrigued especially since my grandmother from Mexico had just been with us for 2 weeks. She prepared amazing dishes that she taught me how to prepare after she left, but what about times I just did not want to cook? I am always on the look out for GOOD Mexican places that have tasty dishes. Cantina Laredo takes traditional dishes and gives it its own spin and presentation to those dining. I was definitely impressed and savored each bite we enjoyed over lunch.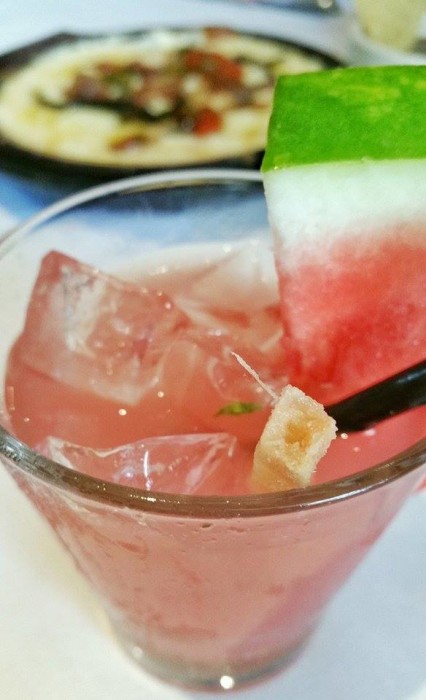 We started off with a watermelon mojito garnished with a huge slice of watermelon. It was refreshing especially paired with the fresh mint.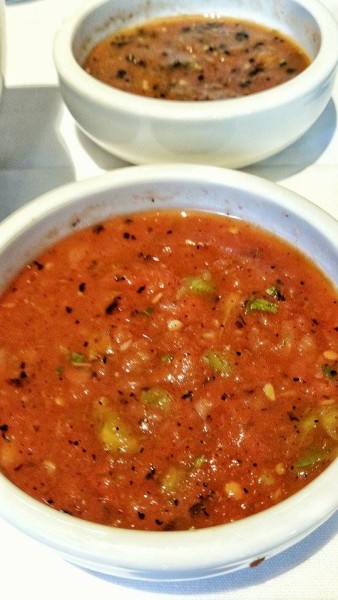 The menu offers top shelf guacamole, with the server preparing table side guacamole feeding 2 to 4 people. The guacamole was served with delicious chips and fresh salsas, like their roasted tomato salsa and their tomatillo salsa.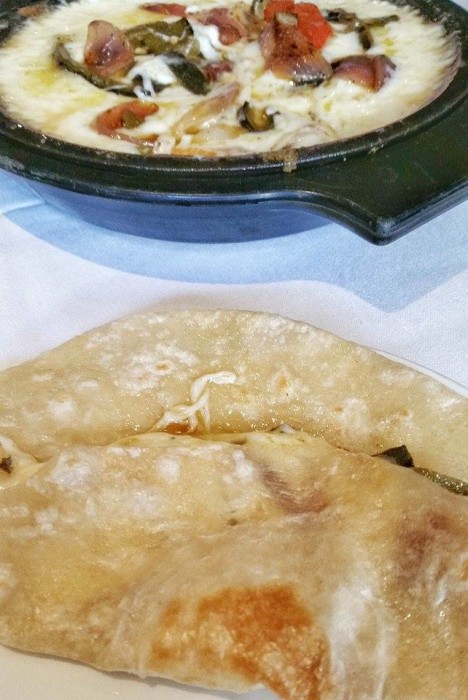 The queso fundido, or melted cheese appetizer, was served with in-house made flour tortillas. I have to admit that homemade flour tortillas are one of my weaknesses especially paired with yummy melted cheese. The queso fundido consisted of three cheeses melted and garnished with grilled poblanos and onions. It was hard to stay away from this appetizer.
The second round of tastings consisted of four of the chef's favorites from the menu. He served us:
Tacos with carnitas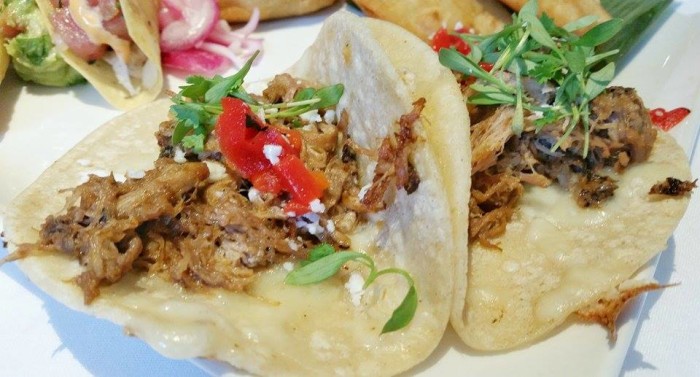 Sopes with black beans and barbacoa meat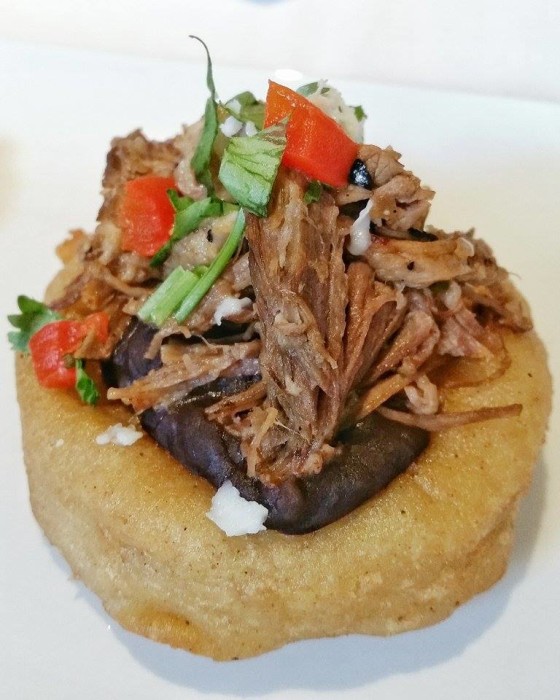 Tacos with ahi tuna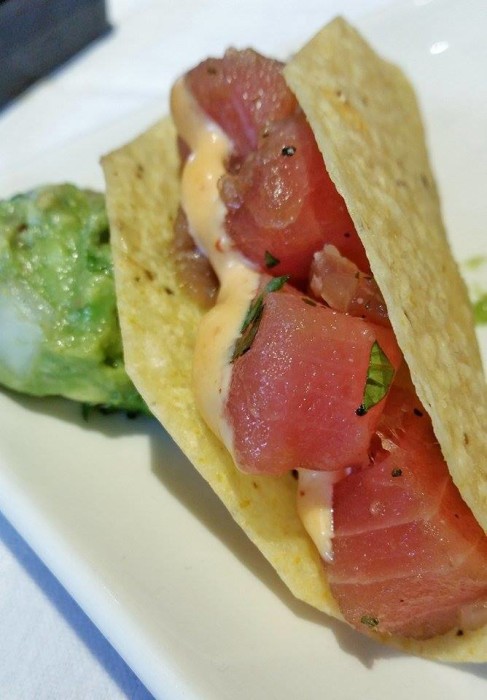 Empanada made with cheese and chorizo –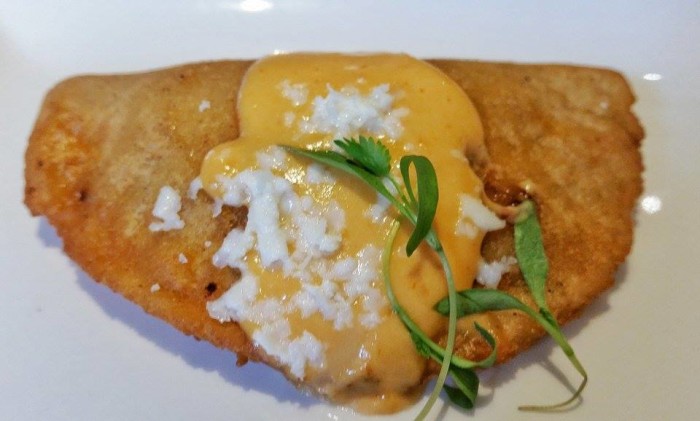 All these bites were served with a pineapple margarita which was garnished with a nice slice of fresh pineapple. Great summer drink with flavorful dishes.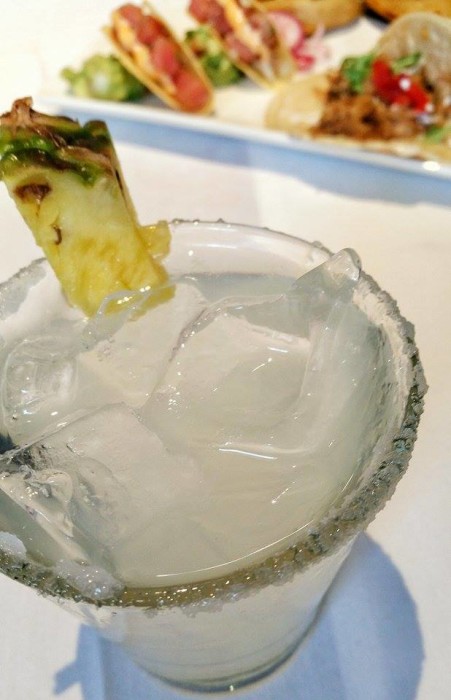 While I was already full from our tastings, I could only imagine dessert would be the last course. The chef brought out Mexican Apple Pie served with Cinnamon Ice Cream. The presentation was really nice since the pie was placed on a hot platter and served with brandy butter that sizzled as it was poured onto the pie. It was impressive.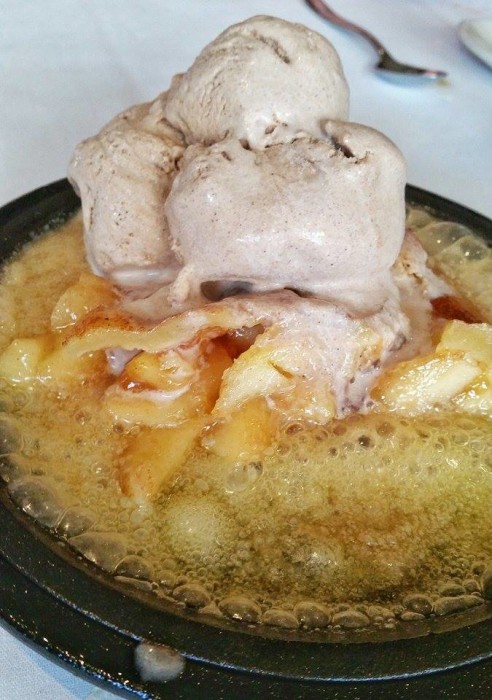 My favorite of the two desserts was the Mango Tres Leches which was light and not overly sweet. I vowed I would try to make my own version at home since I left thinking and wanting more of it. It was an ideal palate cleanser after having the previous dishes.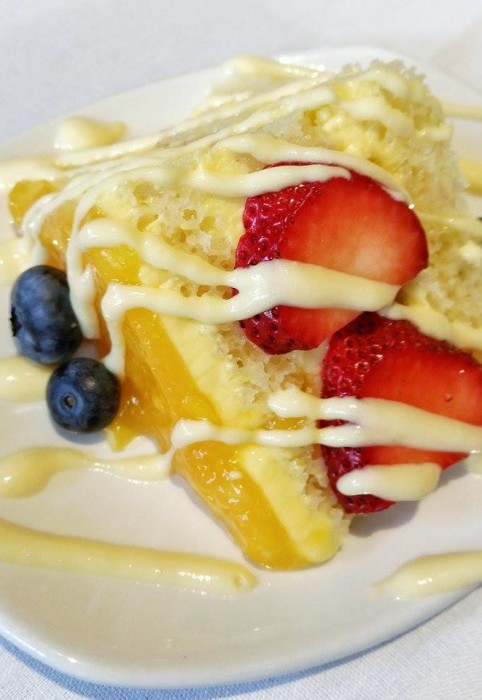 If you live in the area, try Cantina Laredo and savor each bite of your meal with a seasonal drink of choice. 
690 West Dekalb Pike, Suite 2085
King of Prussia, PA 19406
Disclosure: Our meal was provided by PR company. All comments and photos are mine and my own opinion.
Related