It is hard nowadays to do any baking or dessert creating because I usually am so tired by the evenings, but usually on my weekends when my hubby is home, I take advantage of making something special for the both of us and even extra for the girls the next day. Now that the Cubs are in the playoffs, we are watching a lot more sports so to ease my husband's stress I decided to surprise him with a seasonal dessert made with pumpkin.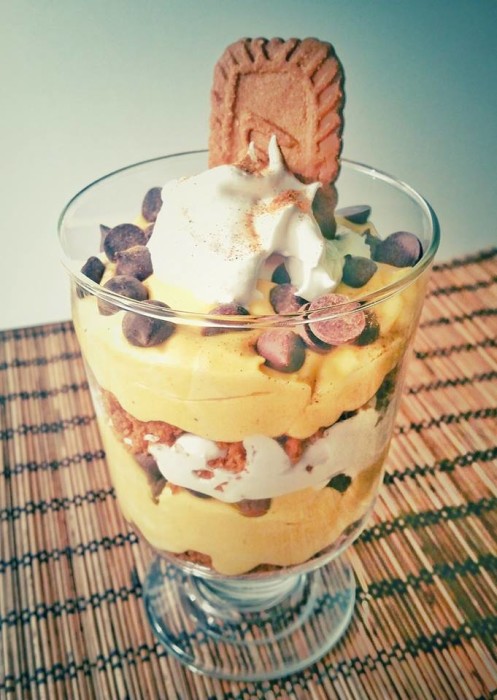 I love cooking seasonally because then I can work with ingredients on hand to create whatever dessert that comes to mind. I have to admit that I have not always been that way, but when I moved to Michigan in 2009 I learned how the local restaurants and farmer's markets had recipes based on seasonal produce. It sounds like something so easy to really know, but living in Texas, I was not exposed to sustainable food. Farmers markets were not available but now I have been hearing of area markets which excites me.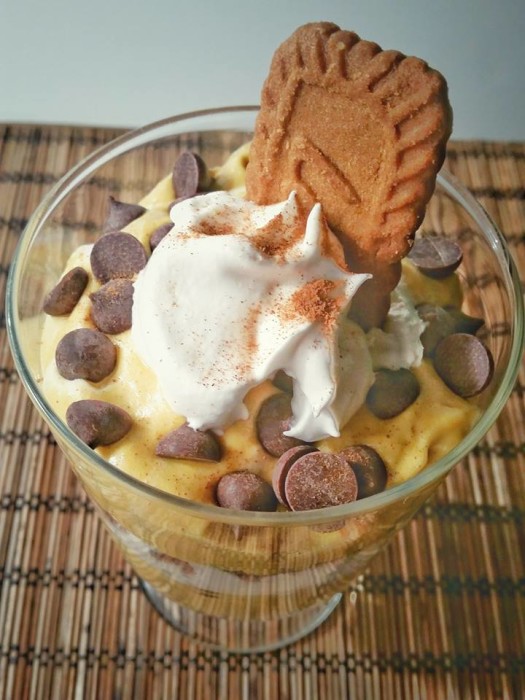 Anyway, I made some delicious pumpkin parfaits with So Delicious Coco Whip, Tofutti Cream Cheese, and Biscoff cookies and it was a hit. It was also a hit on Instagram with a whopping 120 likes! Follow me on Instagram to see more of my food creations. Sometimes I add recipes there that I do not have on my blog.
Related