Breakfast is one of my favorite meals of the day. It also determines what kind of day I will have. I am sure you know what I mean. Sometimes I like breakfast all day long which is why I like making breakfast for dinner too! These Loaded Breakfast Waffle Sandwiches include everything you would want for a hearty breakfast. My kids loved them as well so you cannot go wrong.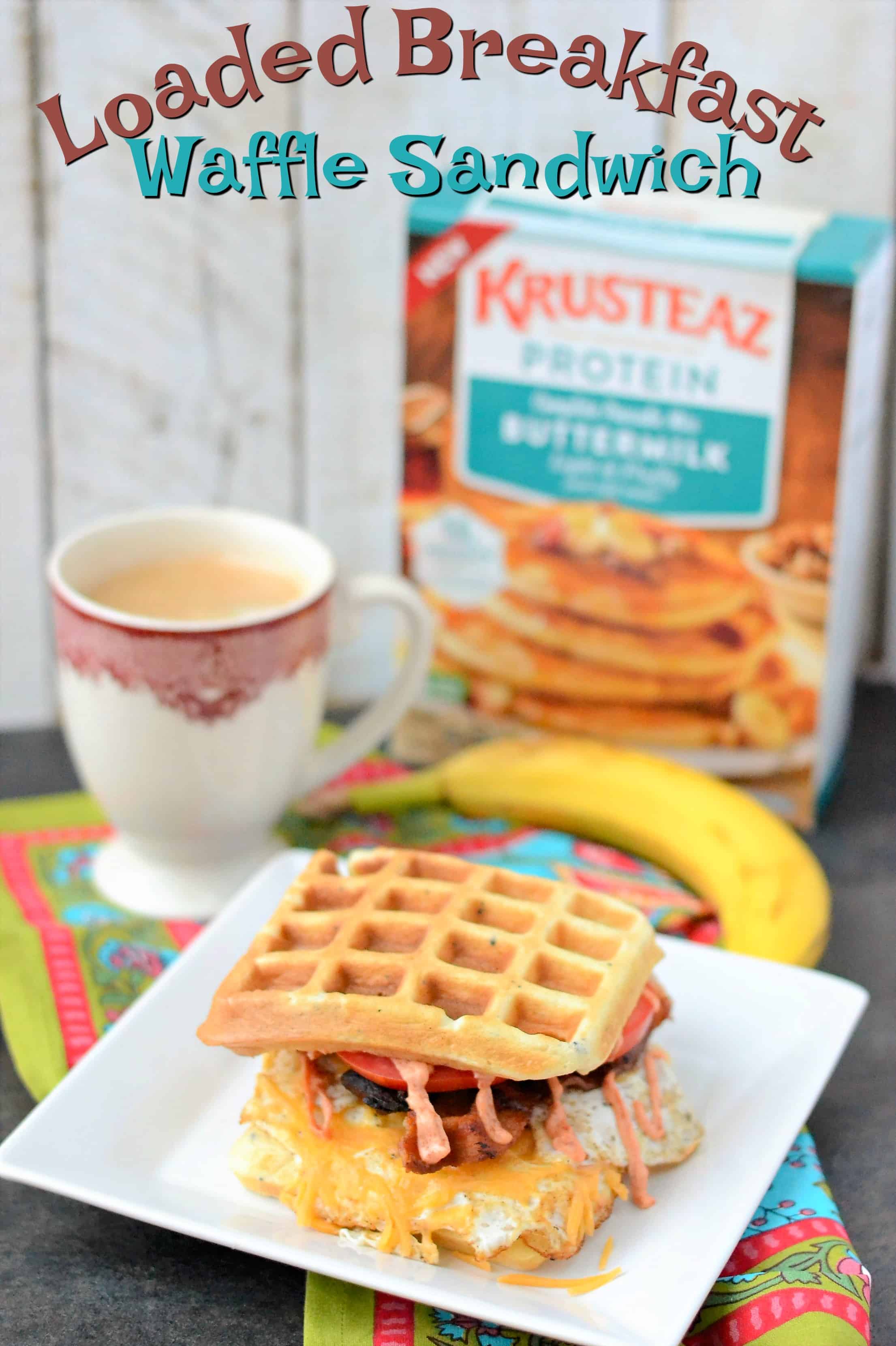 I have been recently enjoying making easy and quick breakfast meals thanks to Krusteaz. They have three different prepared mixes for making buttermilk pancakes, waffles, and even protein-packed pancakes. I had a chance to play around with each mix to see which one I liked the best, but it was really hard! I definitely like the Protein Pancake Mix because anything high protein is a winner for my family.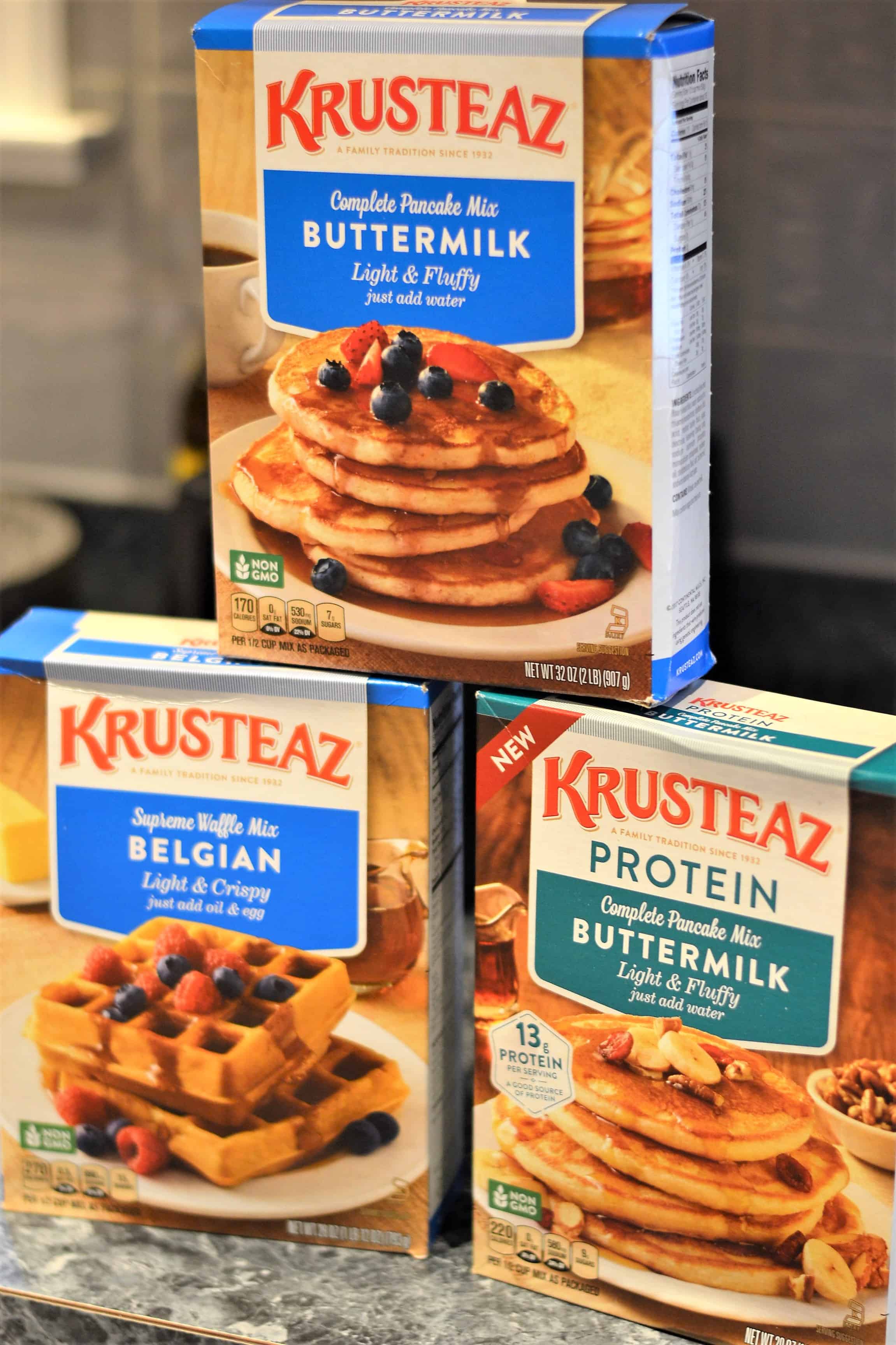 On one morning I made these Banana Walnut Pancakes with the Krusteaz Buttermilk Pancake Mix and they were a hit. It took only 3 minutes to mix up the batter and 12-15 minutes to cook all the pancakes.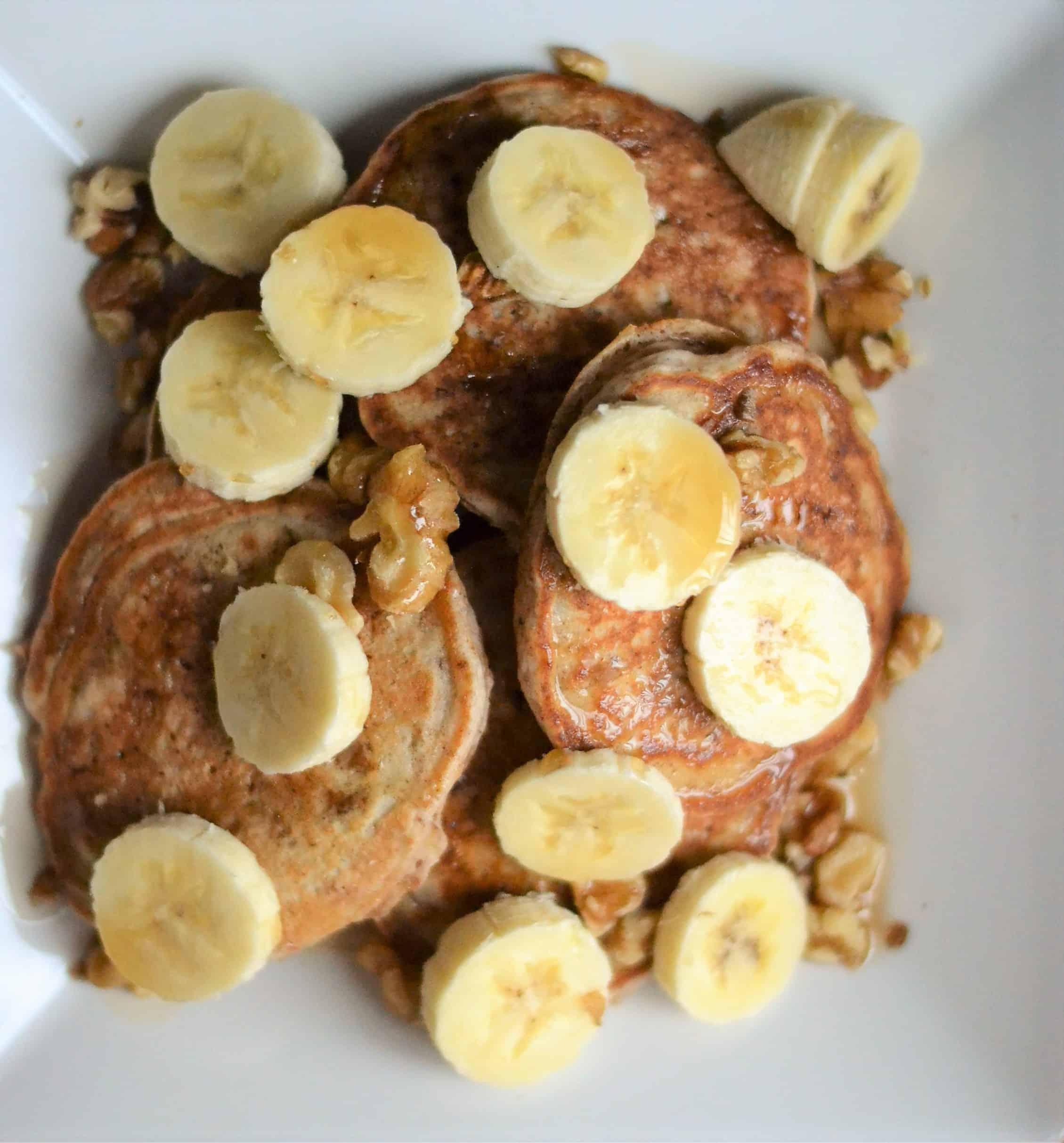 I am not one to have just pancakes for breakfast because I have to have the side of protein whether that means adding some bacon and eggs on the side. I notice that my family needs the additional protein for the amount of energy they burn. When it comes to meal planning, I really just like making breakfast for dinner because I KNOW that my girls will eat it with no problems.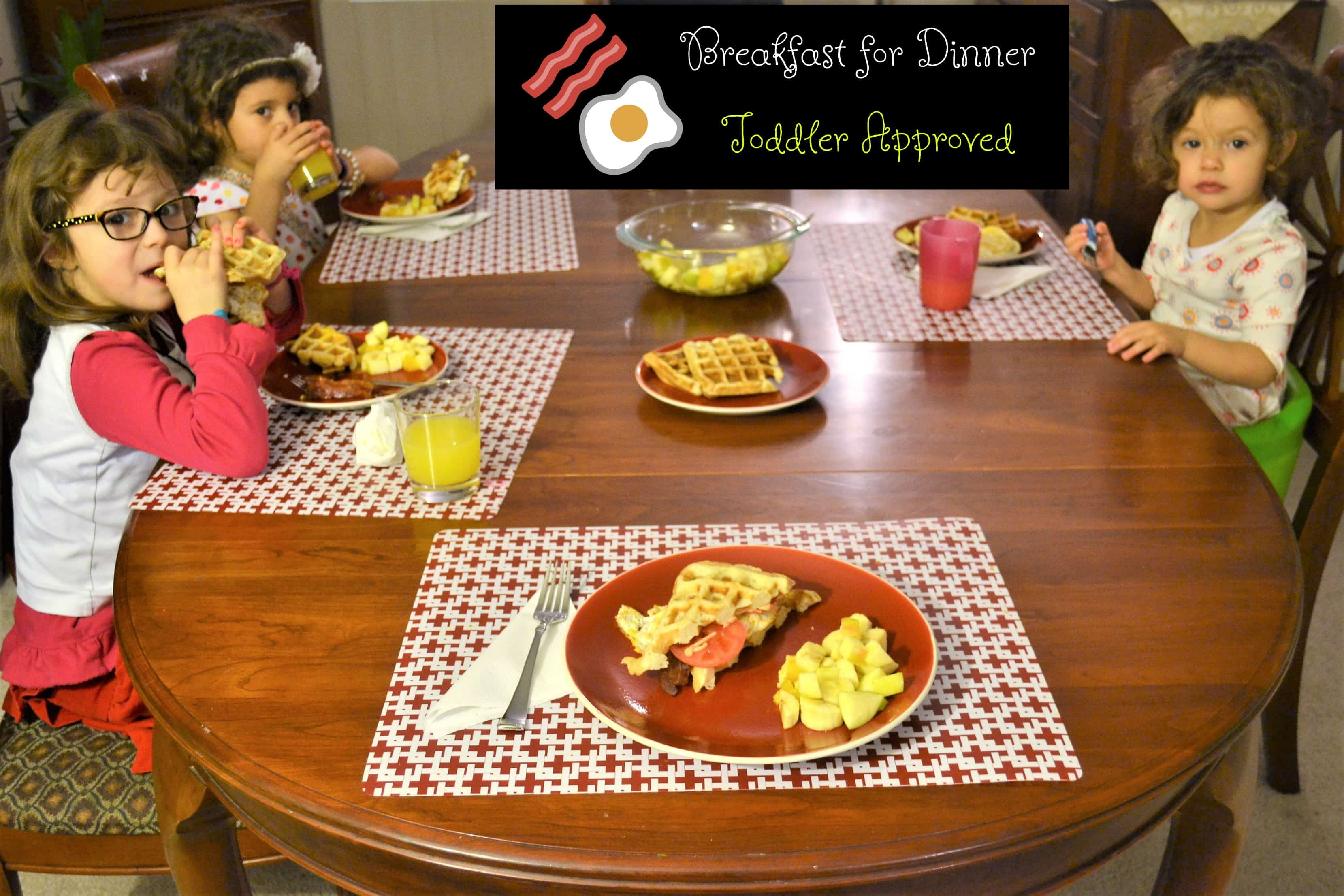 My girls are not stingy eaters but there are some evenings where they just do not eat much dinner and then I feel frustrated knowing I spent all that time making something they did not even eat. When it comes to "brinner" or breakfast for dinner, I can easily ask my toddler girls what they would enjoy and bacon and pancakes will always be in some of their requests.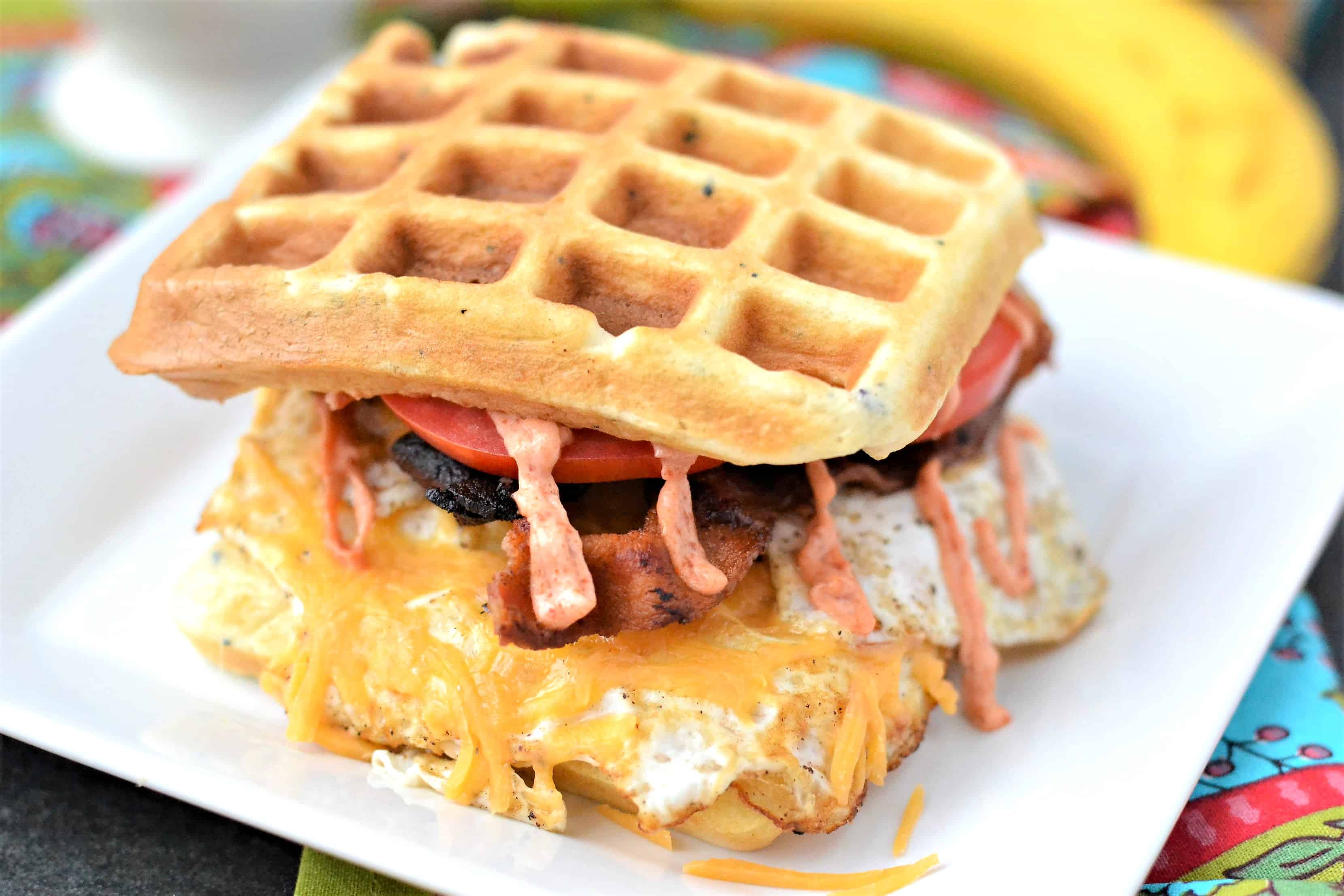 When I was planning my meal I decided to change up the breakfast for waffles since the girls usually enjoy pancakes all the time. I made a huge batch of them in the morning in order to save time in the evening. I made the mix a little more savory with adding The-Everything-But-The-Bagel Seasoning from Trader Joe's and 1/4 teaspoon of salt. Even though I had the Krusteaz Belgian Waffle Mix with me I preferred to use the Krusteaz Protein Complete Buttermilk Mix.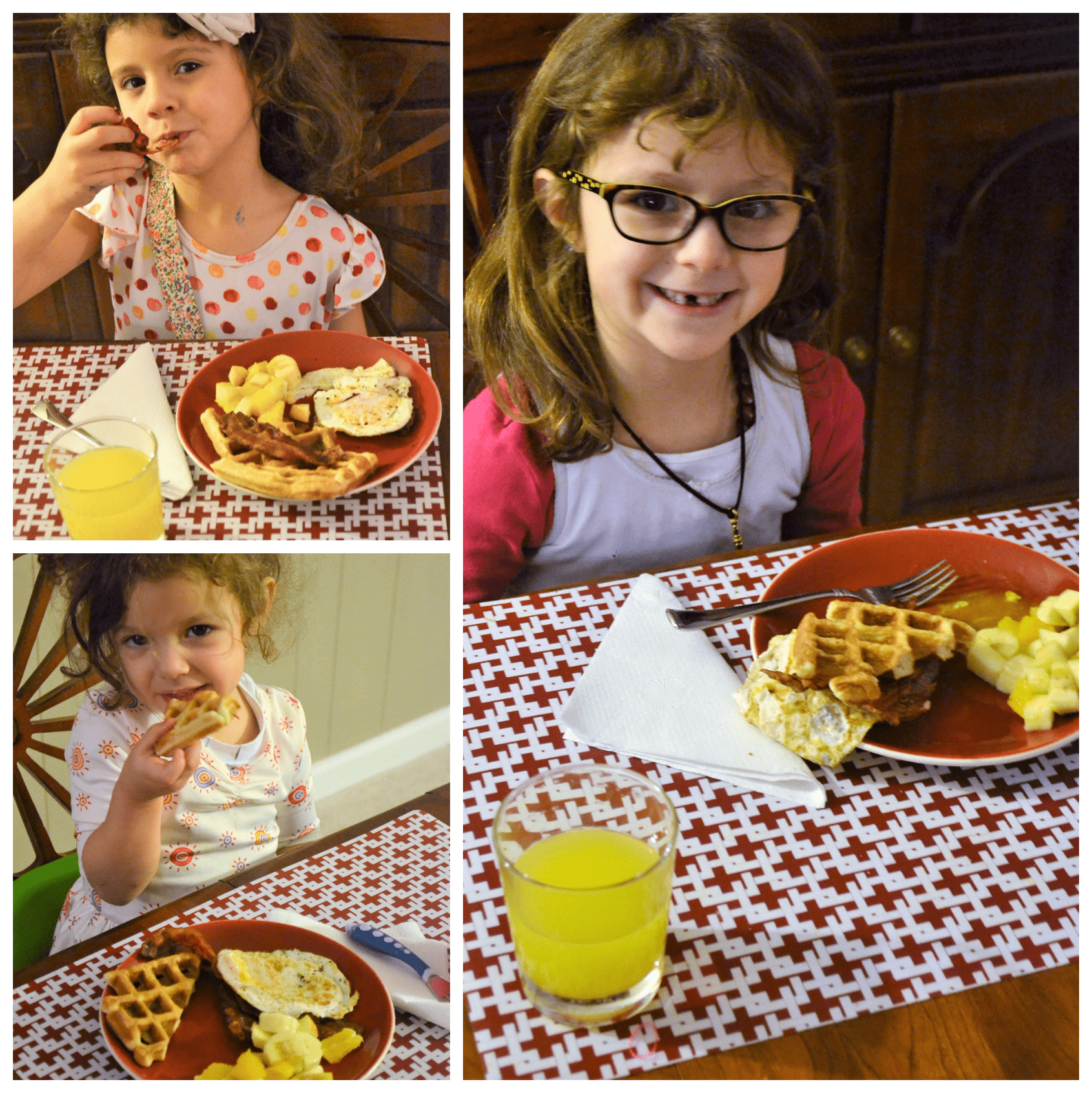 In the evening I prepared a big batch of bacon in the oven and then made a fruit salad while I waited. The last thing I did was fry the eggs because my family prefer their eggs this way. I made Loaded Breakfast Waffle Sandwiches for my husband and I to make something different but I placed everything separately on my girls plates because they tend to not eat something assembled.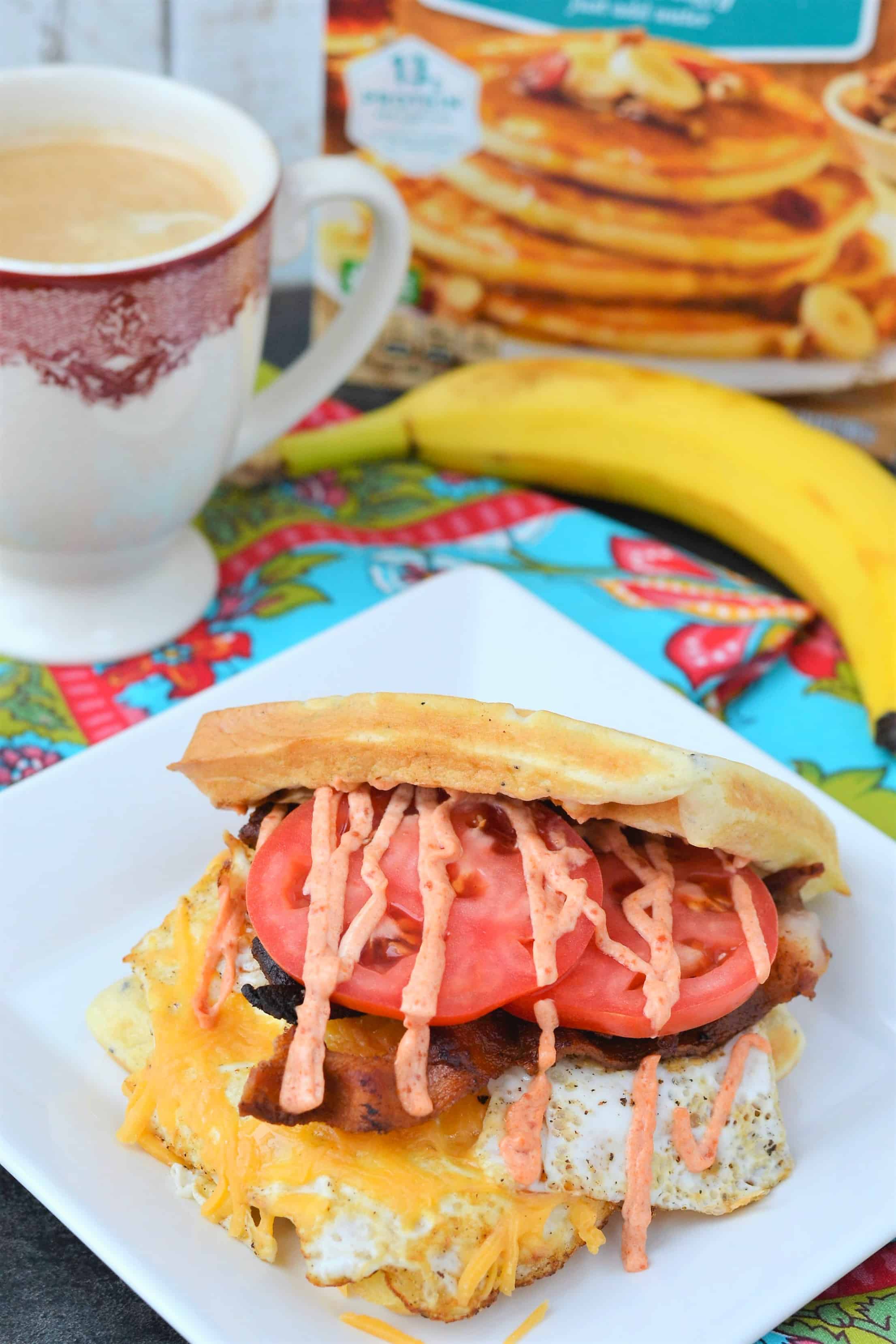 Go figure. These girls saw mommy and daddy's plates and they wanted the same sandwich. They each took their waffles and made their own sandwiches. Breakfast for dinner was a success! The waffles were a hit and easy to make. With a big batch in the fridge to reheat, I am sure someone is bound to request for waffles in the morning.
What is your favorite to make? Waffles or Pancakes?
Related