Music classes are great for babies and toddlers and help with their mental development. Introducing music at an early age allows children to be better well-rounded individuals for the future.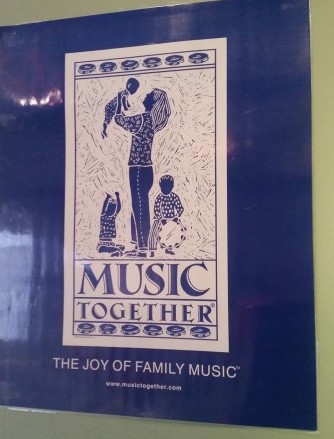 I now have three little ones under the age of 5 living under my roof. How to I structure life you might ask? Well, that is a good question that you can ask me later. HA! There are some things I know I want my kids to be exposed at a young age and one of the activities we like doing involves music. My husband and I are both musically-inclined so we do have music on all day, sing hymns and kids songs, and yes, there are plenty of princess songs performed in our home on a daily basis. It is incredible what happens when music is introduced at a young age. Music classes can be taught by parents with great guides, or the option is being a part of a course curriculum with homework given to parents.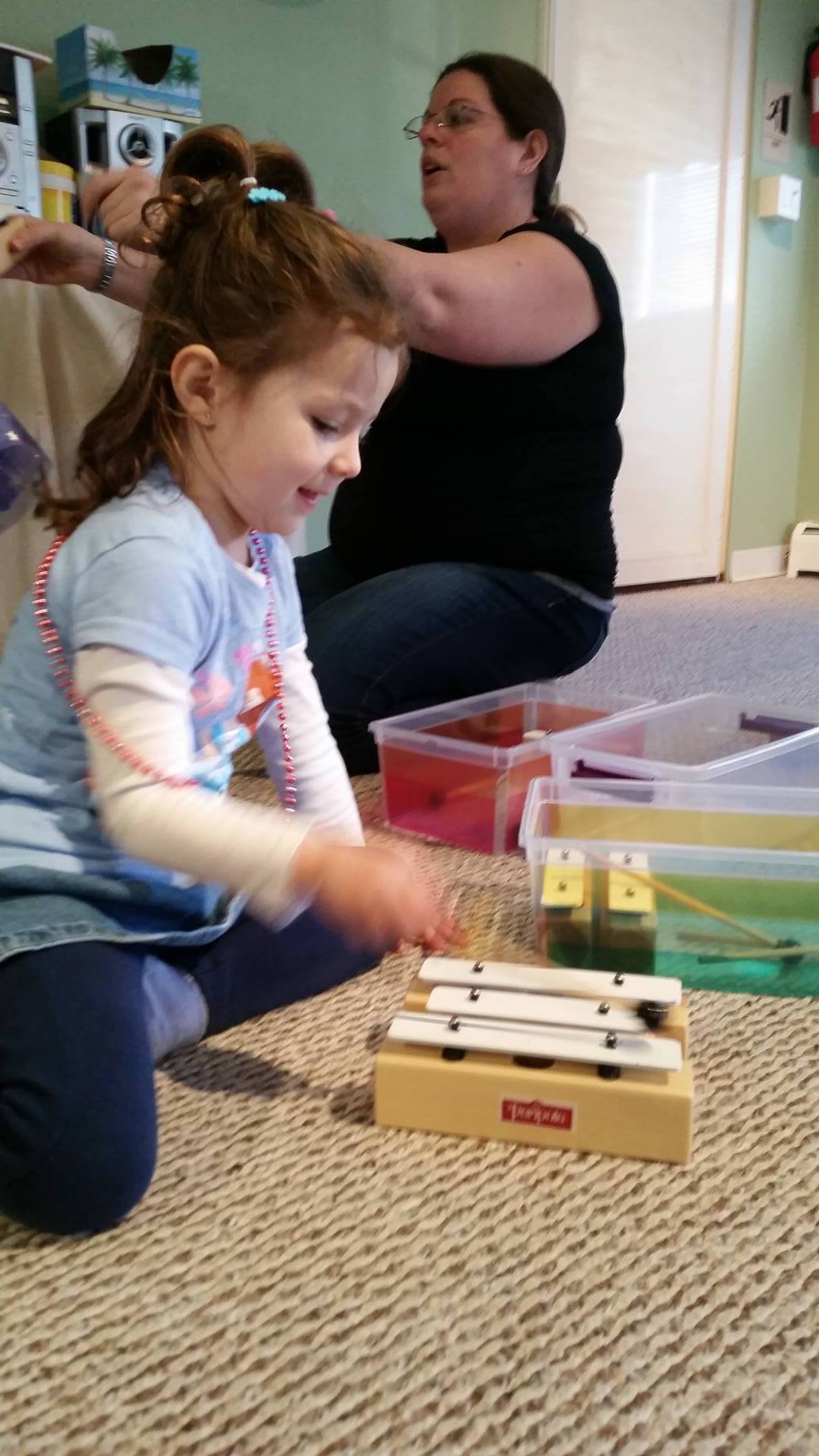 We started music in our home as soon as our oldest was born and have slowly chosen to continue that in different ways by introducing different music genres in order for my girls to get used to styles, rhythms and more. Once my middle daughter was born we started attending music classes to introduce a group setting and so the girls could be taught other songs and activities. 
After a season, we stopped due to it repetitiveness noticing that my children were getting as bored as me with the same material being taught for 10 lessons through. That is probably the biggest issue I see when it comes to teaching children is making sure that new material, at least 1-2 songs or activities are being introduced every 2 classes.

Now that we have a third girl in our life I start thinking of starting new classes especially since my girls are busy. My oldest is in school, I can take my youngest and youngest to a class and alternate with rhythms and songs in our home. We recently were able to check Tempo: Music Therapy Classes in West Chester, PA. We had received a packet of music and material to prepare for the class beforehand so the girls were at least familiar with some of the songs.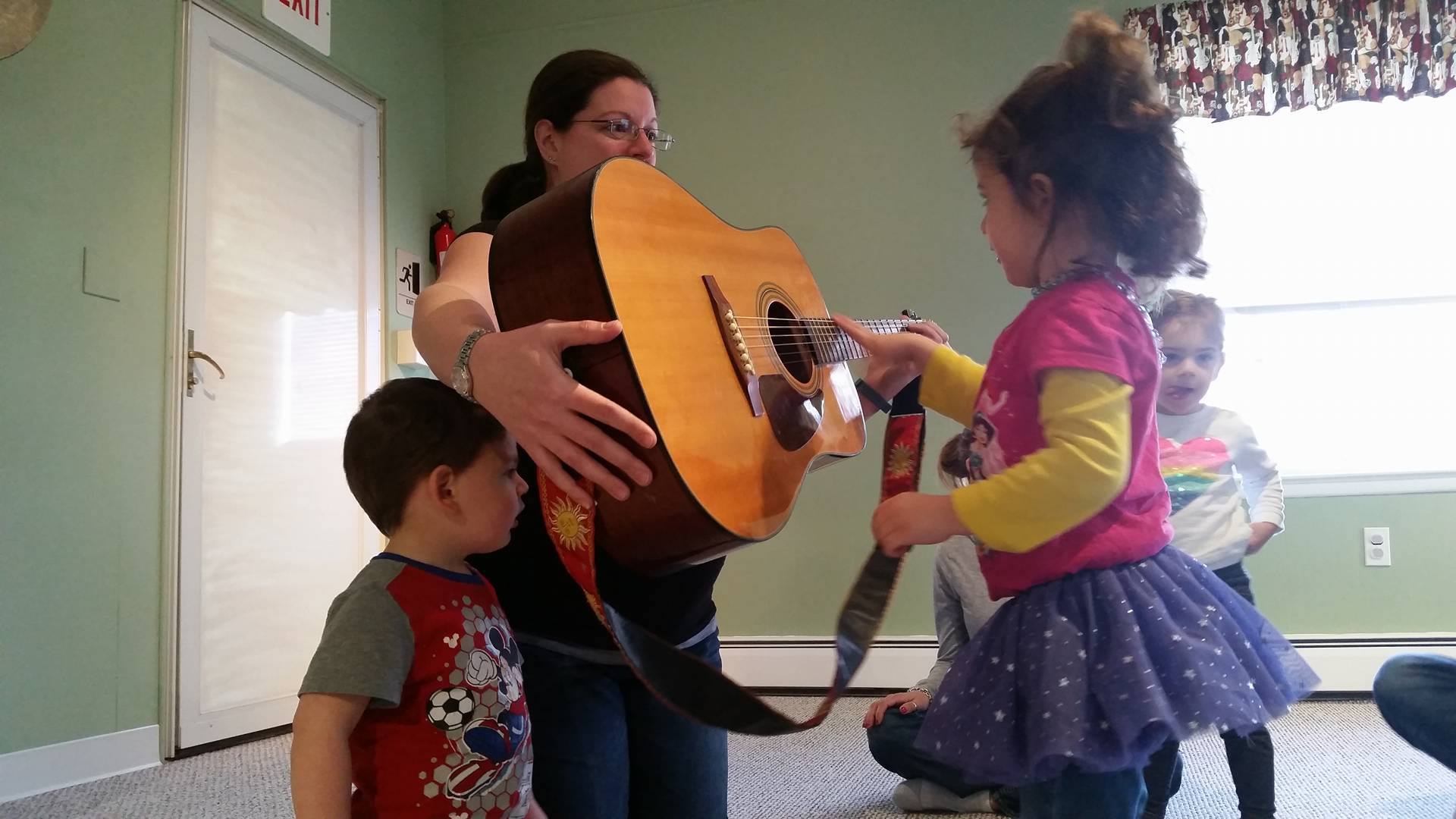 They use the Music Together Curriculum that teaches from babyhood through the early elementary years.  In family classes, adults learn together with their children and then re-create the fun at home with recordings and songbooks. Music Together's curriculum for schools is deeply integrated into the classroom experience all day long and then continues at home as family members use music and home materials to further engage children—and experience some of the fun, too!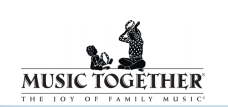 I personally had not come across Music Together classes and that they are found in more than 2500 communities in 41 countries around the world. That is staggering and amazing! For moms in MY area, there are at least 5 -7 music studios in the Exton / West Chester / Malvern area. If you want to find one close to you, use the class locator to find one nearest to you. Music Together offers fun family music classes. Each week, communities of families share songs, instrument play, rhythm chants, and movement activities in a playful, nonperformance-oriented setting. It's 45 minutes of pure fun with your child every week! 
All three girls loved and enjoyed every part of the new music class. There were NEW instruments introduced that I do not have at home and it allowed for each of them to play them along with some music. We were a total of 5 kids with my 3 girls so our class was small, but I heard there were at least 3 other families missing. Even so, the class went well and it was structured well.
What do you get when you join a music session with your kids? Each semester, you'll receive copies of the recording used in class, a beautifully illustrated songbook with notation and activities to try at home, parent education materials, and exclusive access to digital music downloads, bonus activities, and more on their online Family Music Zone. Tuition for a ten-week Music Together semester varies by location, but averages about $180-$200. Tuition includes weekly classes, at-home materials, and access to the online parents-only website with bonus activities and digital versions of the songs.
Win a Hey, Diddle, Diddle Singalong Storybook Gift Set ($28.00 value) 

LEAVE COMMENT BELOW TELLING ME YOUR FAVORITE MUSICAL!
Free Music Together Class for my readers
Music Together's Hello Everybody App for iPhone, iPad, or iPod 
Download the  "Hello Everybody" app (free) to get eight Music Together songs that you can listen and sing along to, whether you're at home or on the go. Our sing-along feature lets you show or hide on-screen lyrics, plus you can control the volume of the vocals—or turn them off to hear an instrumental-only track and make up your own words. Use your device's camera to make your own family music videos and share them with your friends. The app also includes a digital version of one of our award-winning Singalong Storybooks, Hello, Everybody, based on the beloved "Hello Song."
Download from the App Store: https://itunes.apple.com/us/app/id1019486012
Disclosure: I received this product for free from the sponsor of the Moms Meet program, May Media Group LLC, who received it directly from the manufacturer. As a Moms Meet blogger, I agree to use this product and post my opinion on my blog. My opinions do not necessarily reflect the opinions of May Media Group LLC or the manufacturer of this product.
Related