Families can save on eating out by dining at Bob Evans for the month of August with several deals. Kids eat free with every adult meal purchased. Keep reading to see how Bob Evans Celebrates Families in August plus enter a giveaway.
Disclosure: While Bob Evans sponsored this post and our visit to the restaurants all opinions are my own.

Busy Summers
When my husband and I looked at our calendar at the beginning of the summer, we told ourselves that we needed to make sure we did not pack our months. Unfortunately, we could not foresee the amount of traveling we'd have to do, but we have embraced it.
I thought we would have grilled a lot more this summer but somehow we have not, due to the demands of daily life. Life with three girls plus a busy schedule with two working parents sure puts a damper on any desire to cook. Despite that, we have had good family time.

Dining Specials at Bob Evans
I appreciate placed like Bob Evans who offer specials that make dining easier for families. Every weekday in August, in honor of Family Month, kids will eat free with the purchase of an adult entrée.  It is a great way that Bob Evans is encouraging families to sit down and enjoy quality time together before the kids head back to school and summer comes to a close.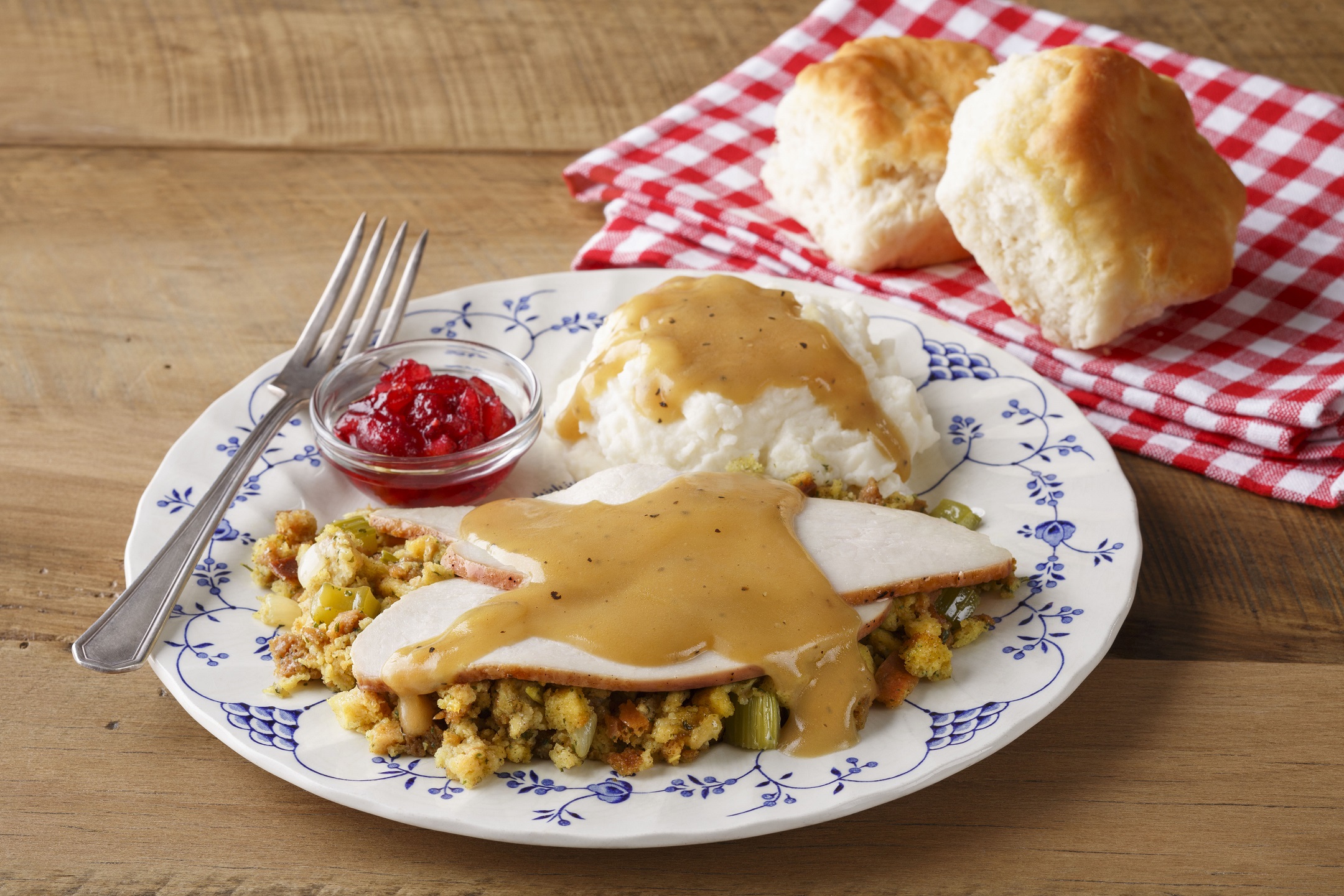 Not only  are they offering that deal but when families dine in every Saturday and Sunday in August, families can enjoy the Slow-Roasted Turkey & Dressing, USDA Choice Sirloin, and Blackened USDA Choice Sirloin dinners for $8.99 when they dine in after 4 p.m.
Do you have kids that like breakfast for dinner? My girls ask for breakfast for dinner quite often so when they saw that the kids menu offered breakfast even during dinner time, they asked for it. Well, by the time we went through all the choices, the girls decided on cheeseburgers. The numerous choices allow all kids to be happy though, so we were happy too.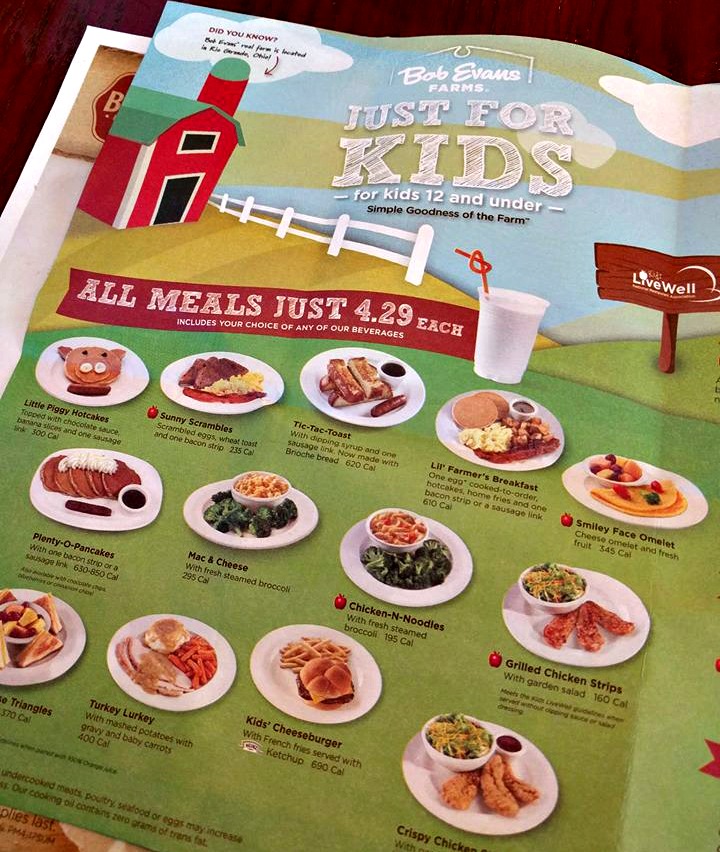 Breakfast All Day
Why not start on a new tradition with your family by having breakfast or brunch at Bob Evan? Bob Evans opens daily at 6 a.m. daily and offers brunch menu items all day, starting at $4.99. Remember, during the month of August, kids eat free, even early in the morning!!!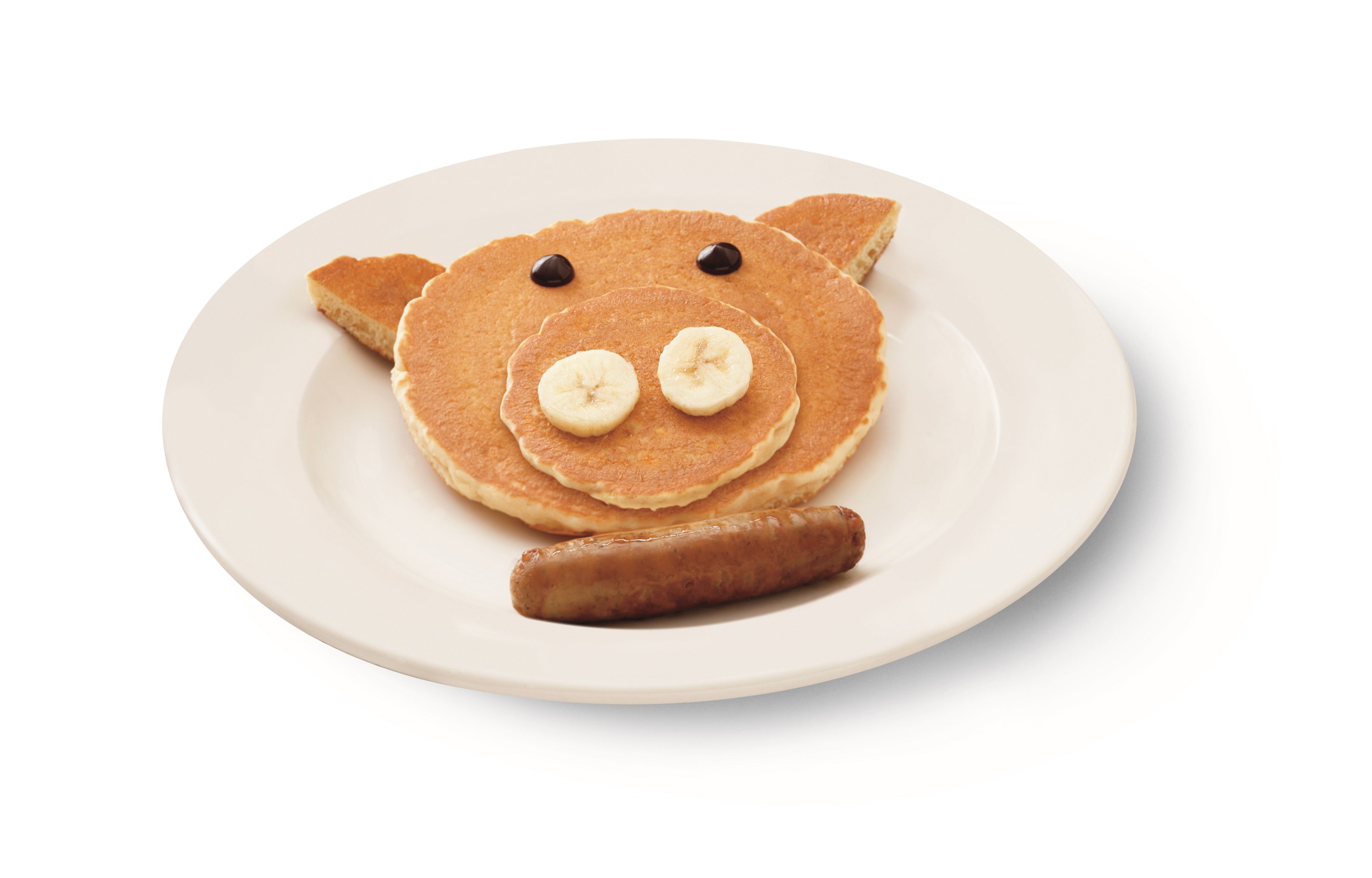 Recently, Bob Evans launched "Best-in-Class Breakfast," a breakfast menu relaunch that uses farm-fresh ingredients, including fresh, never frozen Bob Evans sausage, fresh-cracked eggs from Midwestern farms, 100 percent Florida orange juice, fresh-cut potatoes, and freshly brewed coffee from 100 percent Arabica beans.
We enjoyed a 3-course dinner that included dessert while the kids ate what they liked especially some fresh vegetables on the side. Even our fussy 1-year old enjoyed a cheeseburger and some ice cream at the end of the meal. I have to say that it was the one evening our daughter was quiet during a meal time. Thumbs up to that!
All I have to say is that I breathed a HUGE sigh of relief when we returned home and I had NO dishes to wash. You know what I mean right? Score!

Giveaway
Want to take your family? Enter for a chance to win a $25 gift card. QUICK though, since there is a week left to dine! The giveaway is only open for TWO days so that a family has a chance to dine this month, or even next month if you want!
Related