These Grilled Chicken Skewers are ideal for your bento box rotation. Looking for new ideas for back to school lunches? This chicken is super moist and perfect for those kids that like the Grilled Chicken Nuggets at Chick-fil-A.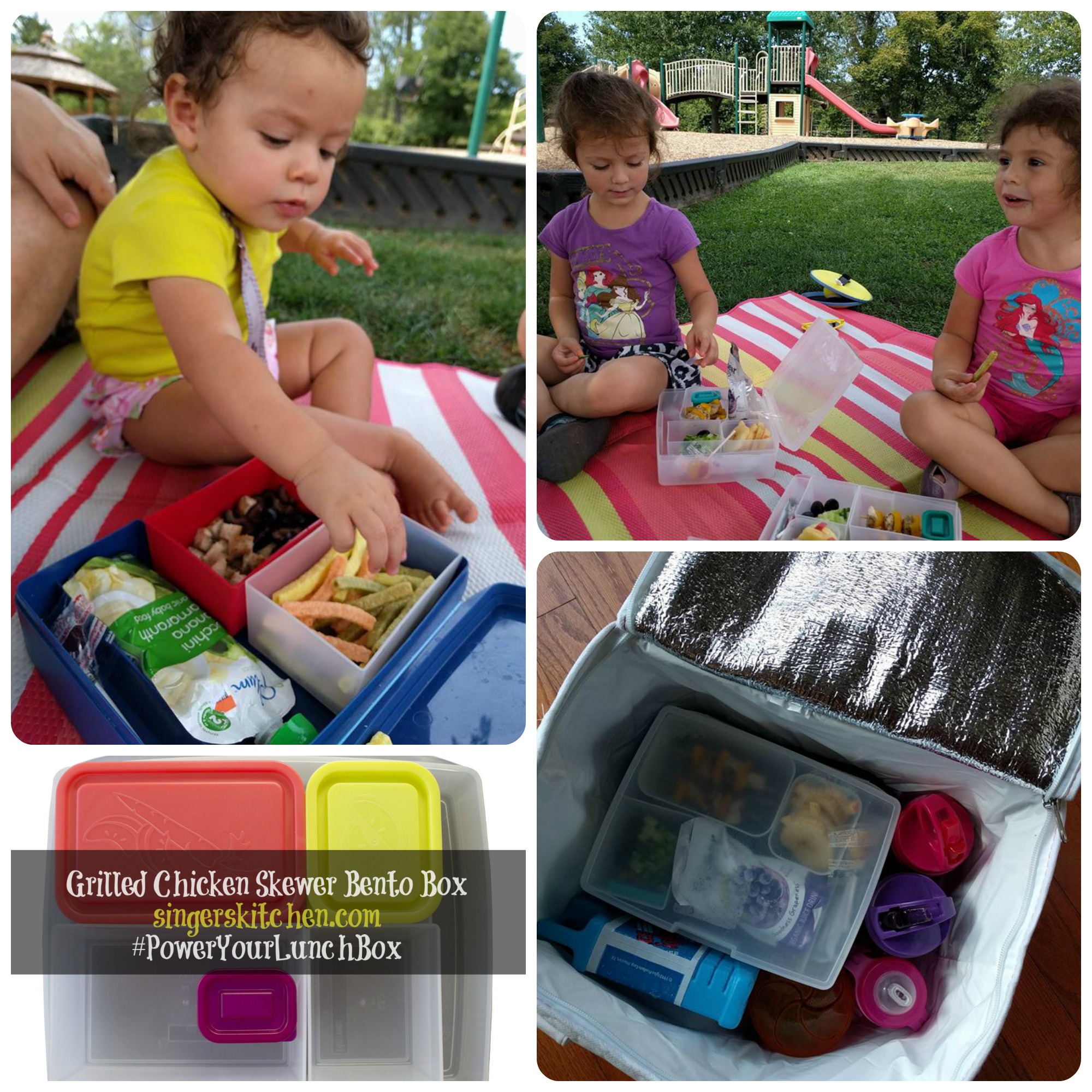 Hope everyone had a lovely Labor Day weekend. We had all the intentions to visit the beach one last time when we planned the month about a month ago, but after a busy first week for my husband, we all just wanted to take it easy and prep for the school week.
Back to School
I am so excited to get to girls started in their Pre-K classes. They have been talking about non-stop and I am almost afraid they will not get much sleep because of the excitement. I have been busily mentally preparing for meals during the week and even thinking of ideas for fun lunches.
Since my kids only have half days at their school, I pick them up and they are ready for more play time at the park and a snack, or they are ravenous and ready for lunch. I usually pack their lunches before I leave the house in the morning and drop them off so I know I have to be ready the night before.
If you get a chance, go visit Produce for Kids on Instagram where I will be taking over for the whole day showing how we do it on the first day of school! It is called #TakeoverTuesday and I will be helping them to promote #PowerYourLunchbox. Have you taken a pledge to pack healthier lunches??? Go to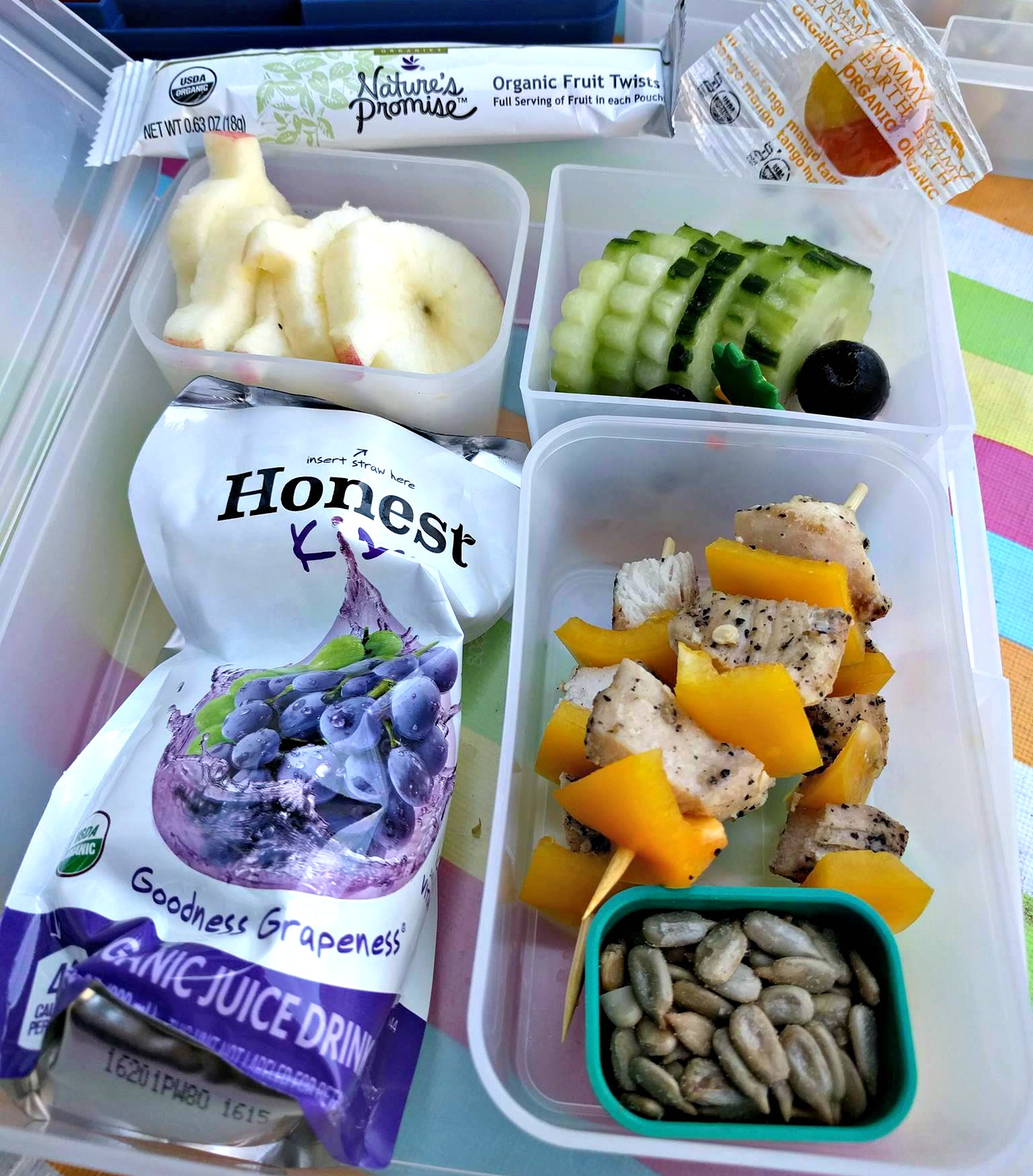 Bento Box Lunches
Bento box lunches are so cool. I feel like a little kid when I pack my own box but even more so I feel happy when the girls look at the variety they have available to consume. The Bentology boxes are great because they come with color-coded boxes showing what each should be filled with. If you remember, it is important for our children to have a well-rounded lunches. It is even important for parents as well!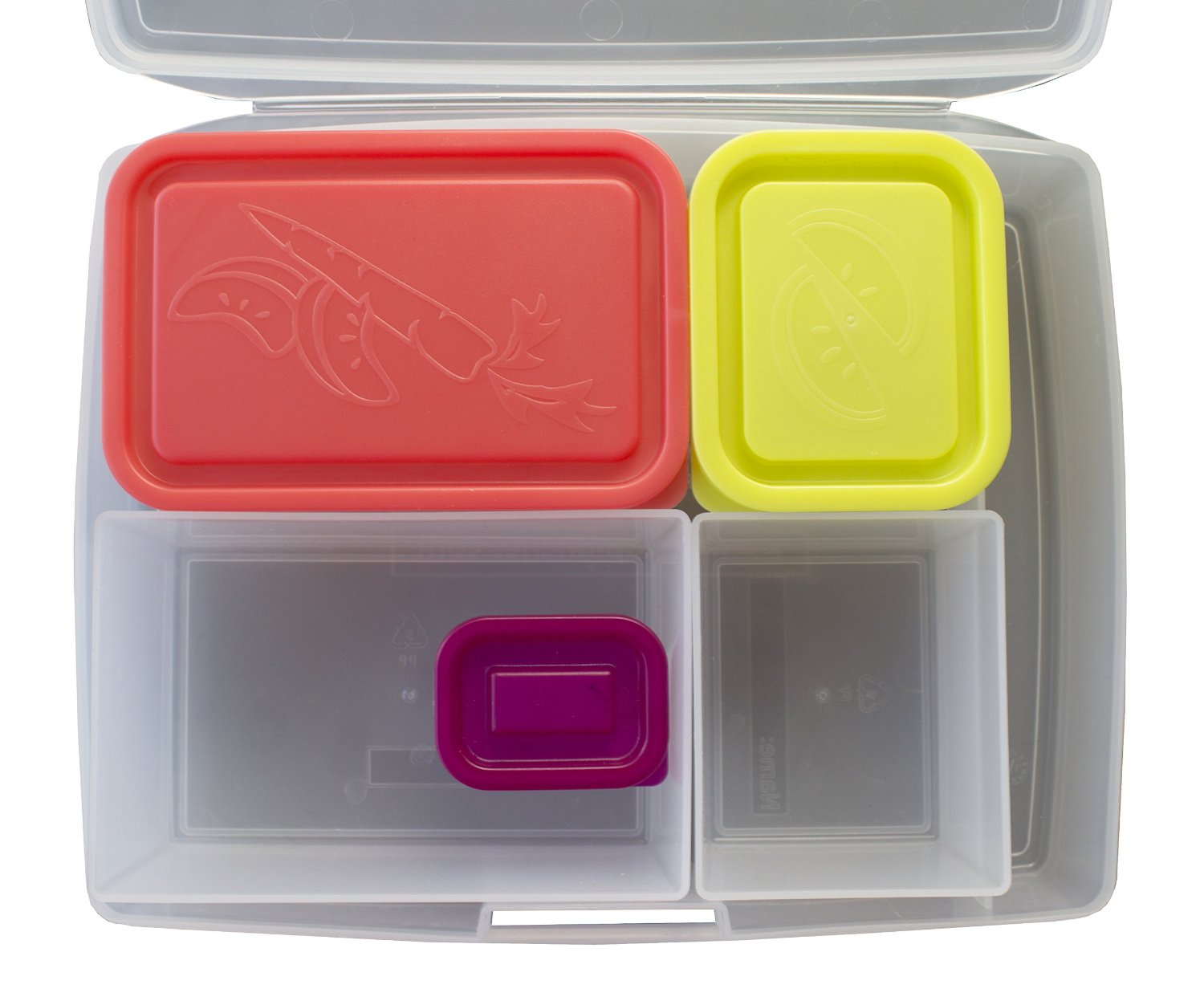 I wish I could share the noises, the thank yous, and the excitement that my girls show when I hand them their lunches in these boxes. Sometimes they are too excited and forget to eat, seriously but that is a different story. In reality these are great for picnics too because you prevent from using too many sandwich bags and bringing too much food as well!
I pack the lunches in an insulated bag with some reusable ice packs that is large enough to carry at least 3 bento boxes in addition to drinks if needed. I also have a baby so I try to pack her food in a bento too.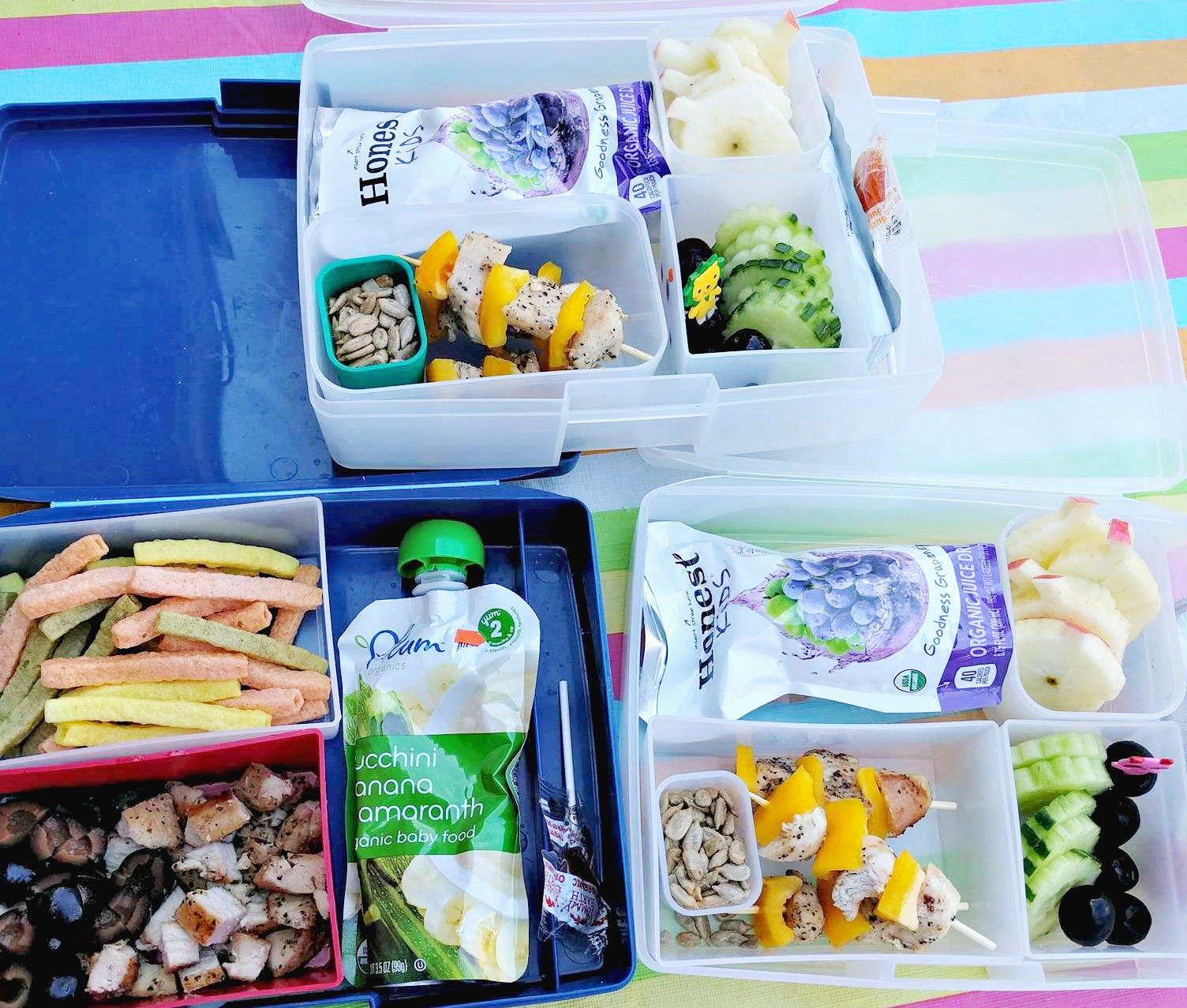 Grilled Chicken Skewer Bento Box
My girls like going to Chick-Fil-A a lot! Well, at least they request it often but I know that to keep within our budget we can only visit once every other week, if even. My girls had been asking for chicken so I made a quick healthy grilled chicken nugget skewer that made them super happy. I layered a skewer with the grilled chicken and fresh yellow bell pepper, and I was so happy to see them consume it quickly. What a great way to get protein in our little ones.
Grilled Chicken Skewer Bento Box
by Noelle Kelly
Prep Time: 5 minutes
Cook Time: 8 minutes
Ingredients (8 half bamboo skewers)
For Chicken
6-8 ounce chicken breast, sliced in tender strips
1 Tablespoon olive oil
3/4 teaspoon salt
1/4 teaspoon ground pepper
1 1/2 teaspoon Mrs. Dash Salt Free Original Blend
For Skewer
9 small bamboo skewers
1/2 yellow bell pepper
For Bento Box
3 apples, sliced at width about 1/4 inch thick (1 apple per box)
Use a small cookie cutter of choice to make fun shapes
1/2 English cucumber, sliced 1/4-inch thick and cut in fun shapes (4-5 slices per box)
15 black olives (5 per box)
3 Tablespoons sunflower seeds ( 1 TBSP per box)
3 YumEarth Lollipop
3 Natures Promise Fruit Twists
Instructions
For Chicken
In a non-stick skiller, heat oil.
Pat chicken dry and cut into tenders. Season with salt, pepper and Mrs. Dash.
Cook for 4 minutes on each side and remove from heat.
Cool chicken and then cut tenders into 1/2-inch pieces and place on skewer alternating with fresh bell pepper.
Bell peppers should be cut in 1/2 inch cubes.
Assemble and add to bento box. Add apples to one box and cucumbers and olives to another. Enjoy!
Related