We have been entertaining a lot this season and I really made it a point to really enjoy every moment of it.  It is not fun getting stuck in the kitchen while guests are in the living room having a good time. I look forward sharing a quick recipe for sugar free Pisco Sours that I prepared using the new Vitamix Aer Disc Container I received for free from Moms Meet (momsmeet.com) to use and post my honest opinions. Compensation for this post was provided and this page may contain affiliate links.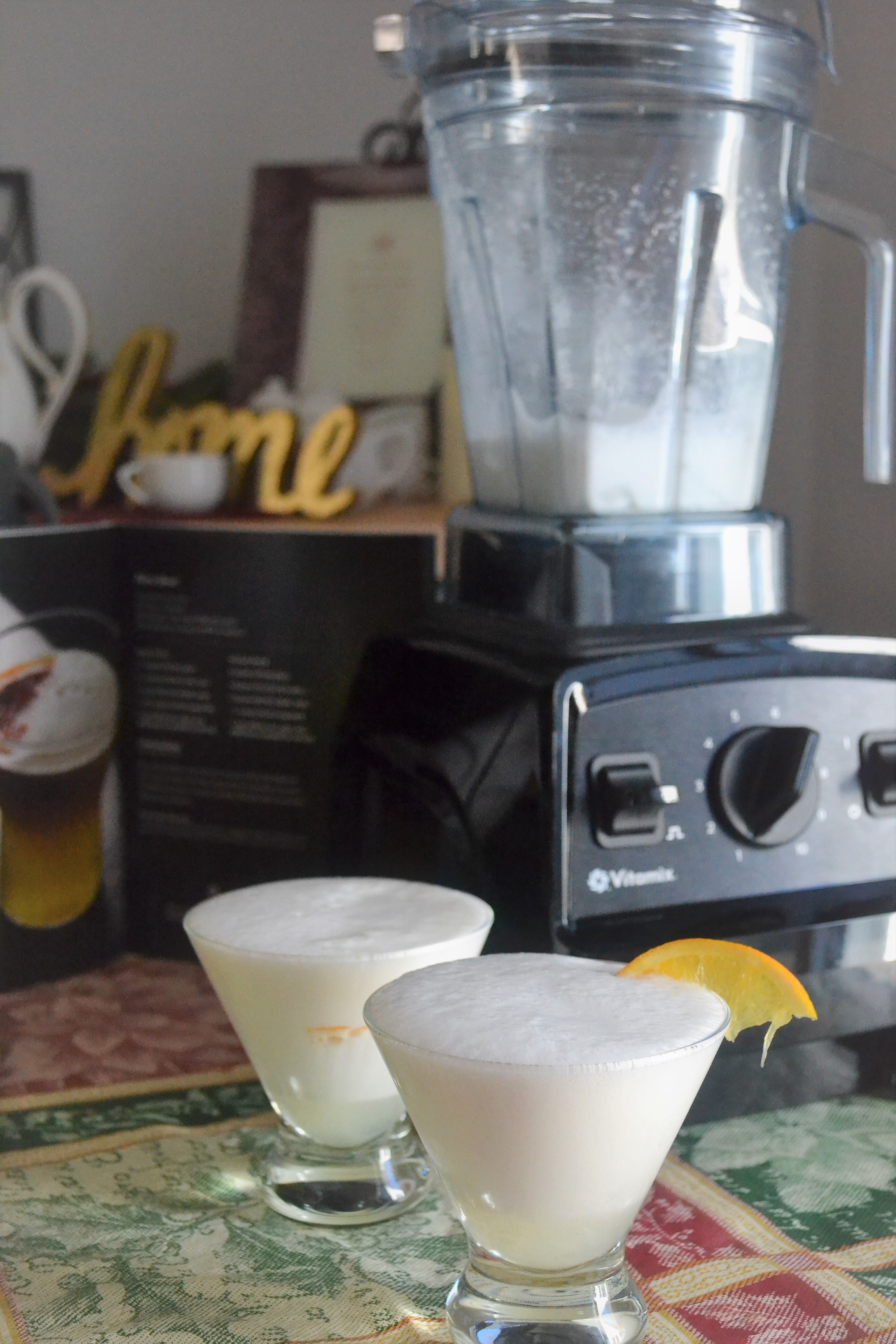 Holiday Prep with Vitamix
A few weeks ago I attended a cooking class with a local chef who focused on preparing holiday recipes ahead of time in order to enjoy time with friends and family. I loved the idea because I am not the best at preparing way ahead of time. Inspiration hit and this season I have to say that I am more prepared than I have ever been.
Making lists of ingredients, buying the ingredients and prepping some of the them makes for an easier relaxing time with company. Using products like the Vitamix E310 Explorian Series Blender allows me to make soups, dips and more. I make large batches of hummus, ranch dressing, and even delicious cold soups.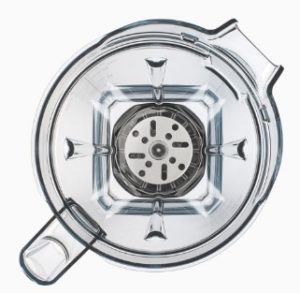 Vitamix Aer Disc Container
One to the things I love preparing for others are cocktails. When I received the Vitamix Aer Disc Container, I was so excited to use this versatile blender attachment to master whipping, muddling, foam, and emulsifying any recipe. While I have used other products to emulsify or whip, I loved the fact that the Aer Disc is 48-ounces, big enough to make a large quantity of any recipe.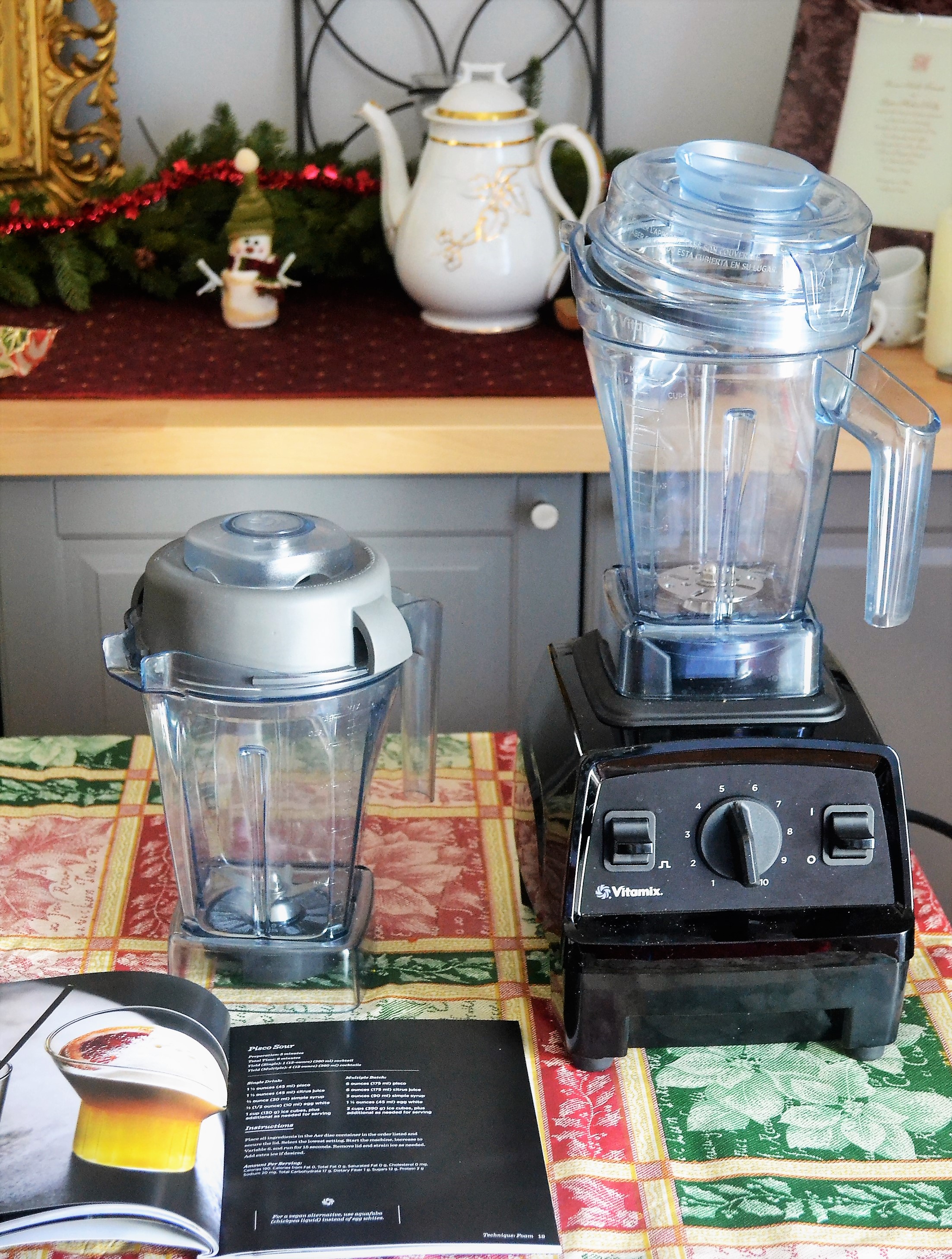 What makes this appliance so special? This patent-pending Aer disc pulls liquid through small holes in the spinning disc. It then aerates and emulsifies ingredients while other firmer ingredients like ice, fruit, and herbs are agitated but not puréed.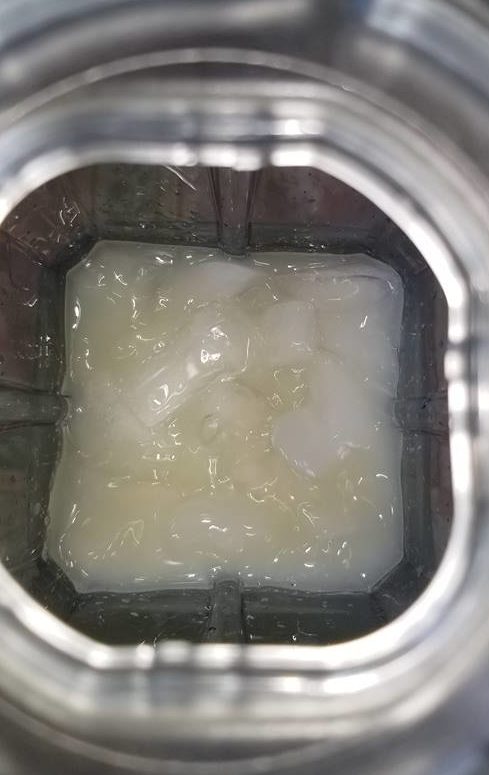 It was hard to pick what to try first but when I received the Aer Disc container and the Vitamix E310 Explorian Series Blender, I also received a great little recipe booklet with ideas on what to try first. I made 2 cups of hot chocolate made with chocolate chips and milk. The lovely thing is that it did not require a stove or pots but only my blender and Aer Disc. Both ingredients were placed in the container and blended for 6 minutes. In that time the chocolate melted and combined with the milk. The drink was hot and frothy at the same time! YUM!!!

Sugar Free Pisco Sour
I wanted to try the foam experience so I made sugar free Pisco Sour for the first time! The instructions asked to place ingredients in a particular order ending with ice. I blended the ingredients for 15 seconds and immediately ended up with a beautiful froth.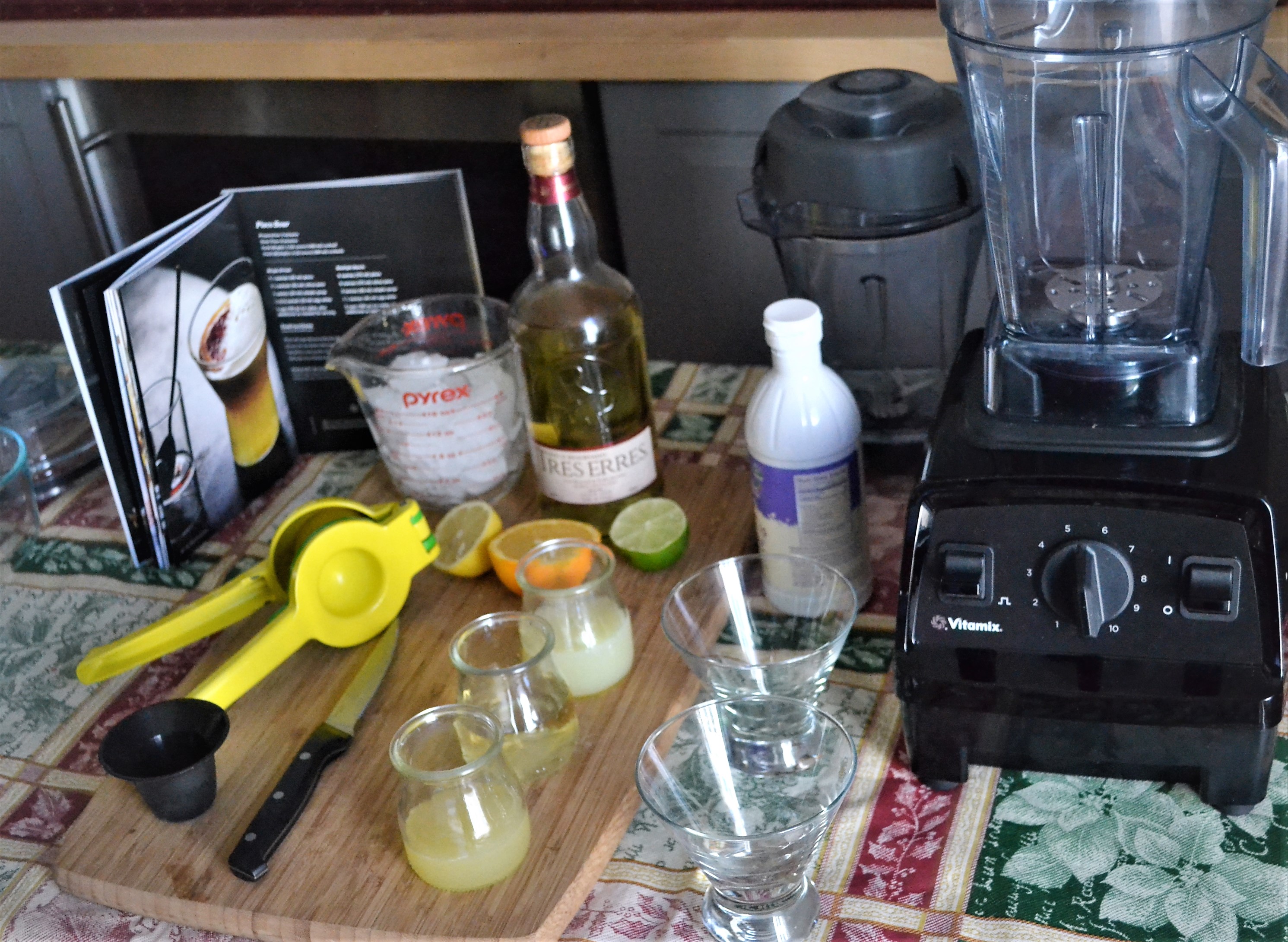 'I doubled the recipe making a few changes to fit our lifestyles. I am happy to say that the recipe w, as marvelous especially since I got to open the pisco I brought back from Chile almost 3 years ago. I cannot wait to make some more cocktails for family and friends for New Years Eve.
Quick Sugar Free Pisco Sour
by Noelle Kelly
Prep Time: 5 minutes
Ingredients (2 cocktails)
4 ounces pisco
3 ounces citrus juice (1 lime, 1 lemon, 1 orange)
2 teaspoons Nunaturals Nustevia Simple Syrup
1 ounce liquid egg whites
1 cup ice cubes
Instructions
Juice the lemon, lime, and orange juice and combine. Measure 3 ounces and set aside.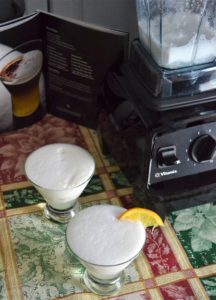 Feel free to use liquid egg whites. Works beautifully.
Add all ingredients into the Aer Disc Container in the same order. Start at strength 1 for 3 seconds and go to 6 for 15 seconds. Allow the foam to settle for a minute then serve and divide between two small glasses.
Where to Buy
The Vitamix Aer Disc Container would make for a great gift for the foodie or cook in your home. If they own any Vitamix, the container is compatible with all full-size (Classic and Smart System) Vitamix blenders. You can either purchase directly online at Vitamix.com for $144 or on Amazon, which is now $22.00 cheaper with Prime shipping.
Learn more about Vitamix:
Website: vitamix.com
facebook.com/vitamixcorporation
twitter.com/vitamix
instagram.com/vitamix
Related