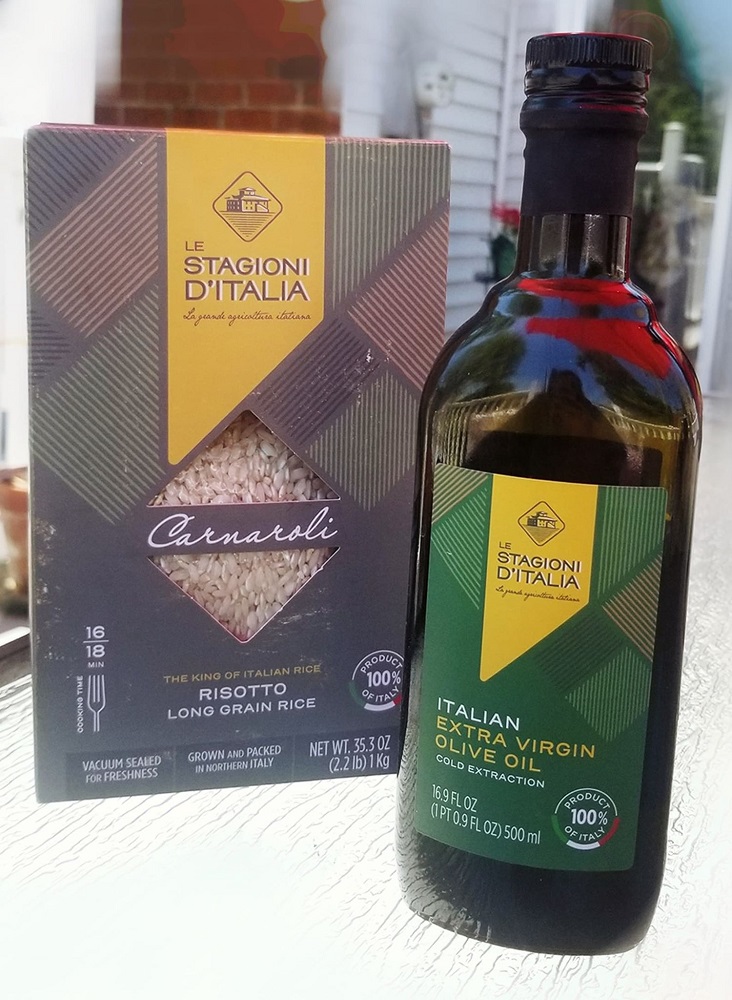 Olive oil is such a lovely addition to any meal but what I did not know much was the process that olives go through in order to offer a supreme product. Flavor for Life introduced me to Le Stagioni d' Italia 100%  Extra Virgin Olive Oil.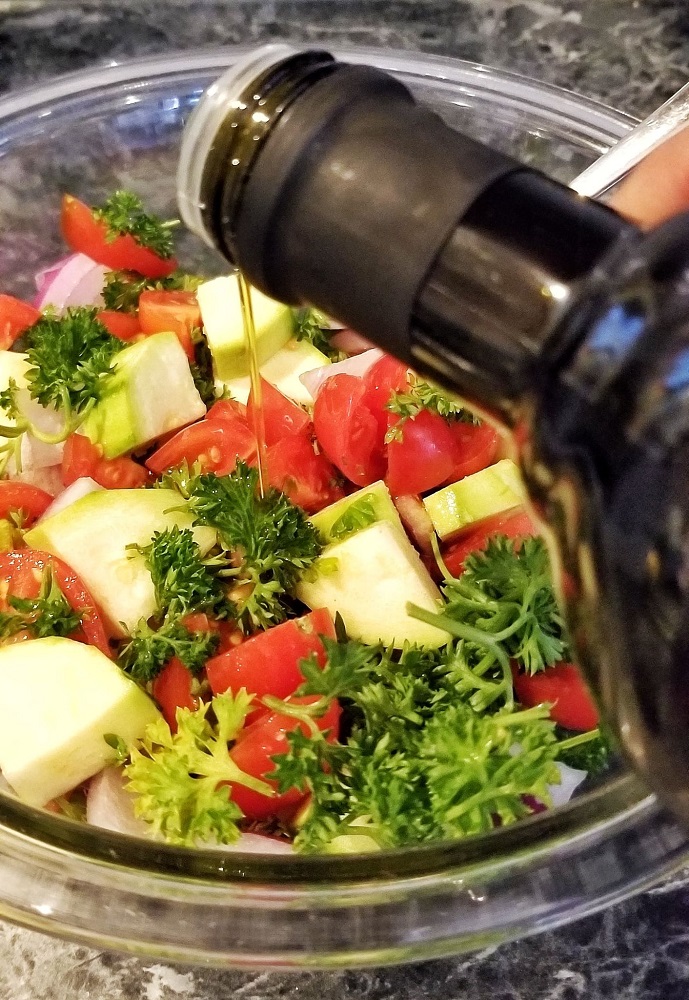 Le Stagioni d' Italia 100%  Extra Virgin Olive Oil
What makes this 100% Italian Extra Virgin Olive Oil unique? It is col-pressed which means that no heat or chemicals are added to produce this oil. It is basically the juice of freshly pressed olives.
Did you know that olive oil tastes differently when pressed from unripe or ripe olives? 
In order to pass the test before going into production and labeling, the oil goes through an expert panel of taste testers that are a part of the International Oil Council in Europe. This is for real! They taste for the presence of specific qualities needed like its fruitiness, bitterness, and spiciness.  If it does not meet these qualities then it does not pass as extra virgin.
I hope you learned something because I certainly did!!! My whole experience in enjoying this 500ml bottle of 100% Italian Extra Virgin Olive Oil has been completely different based on the information I read on Flavor for Life.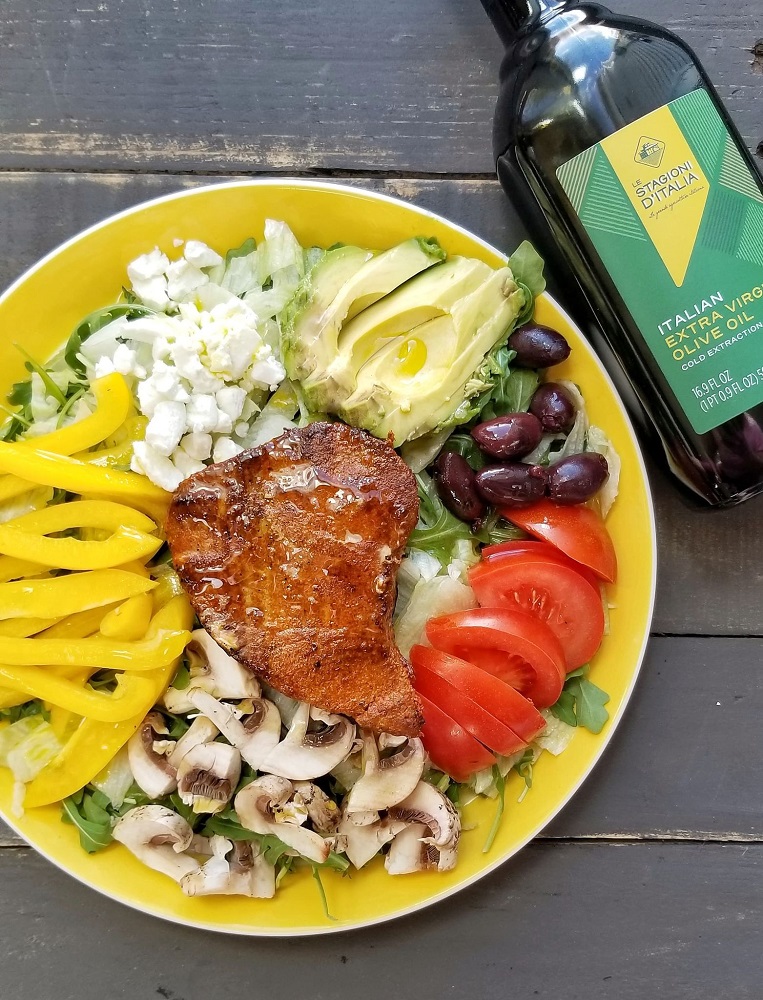 Taste and Use for 100% Extra Virgin Olive Oil
This olive oil is harvested in Italy and is vegan, gluten free, and contains no additives or  preservatives.  While this olive oil can be heated up to 400 degrees F, I decided to use it only as a garnish or to make a simple dressing for my Zucchini Tomato Salad.  It has a robust flavor of artichoke and almond, with a medium bitter and spicy aftertaste, as well as a green, ripe, fruity aroma with a leafy feel. 
In addition to learning about the process of quality extra virgin olive oil, I also did not know that I needed to be vigilant on how to store or even protect my oil. Between use, I learned that I should store my oil somewhere dark and cool (around 57°F, if  possible), not on the counter or near a stove, and never in the refrigerator.  I am totally also making sure to keep the lid screwed on tight, and to use my oil within six months of opening.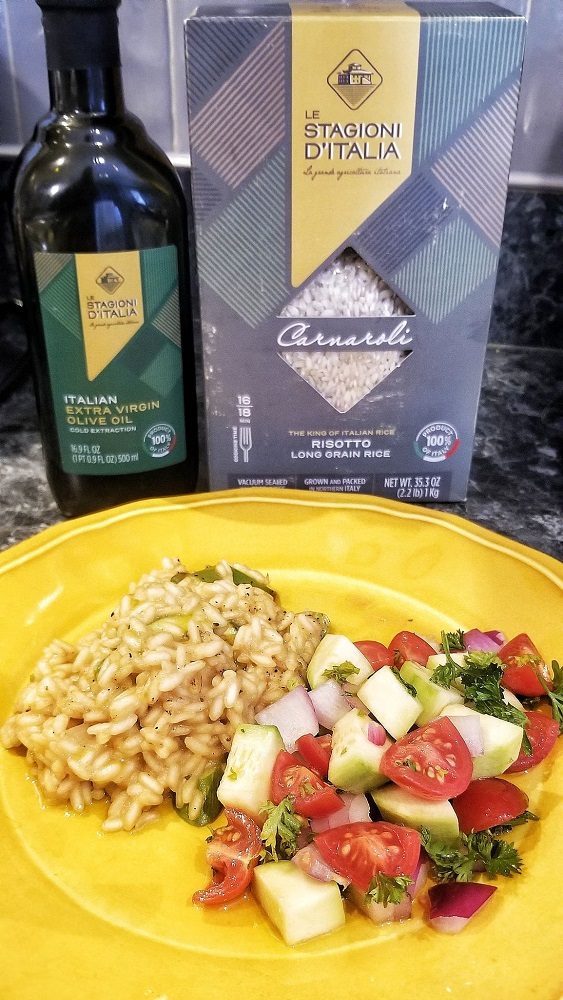 Fresh Zucchini Tomato Salad with Simple Vinaigrette 
I always tend to make simple recipes because we have a busy schedule so in this time, I decided to try my hand at risotto with the Le Stagioni d' Italia Carnaroli rice that was sent to me along with the olive oil. Well, I know my husband gives me a hard time making fancy meals for my kids, but I love exposing them to dishes they normally would not be given. One of my three kids enjoyed my risotto which is okay. At least they tried it and enjoyed my simple fresh salad.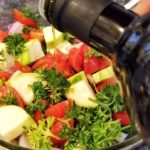 Print Recipe
Zucchini Tomato Salad with Simple Vinaigrette
A simple fresh and summery salad that compliments risotto.
Keyword:
dressing, olive oil, salad, tomato, zucchini
Ingredients
2

small

zucchini, cubed

1

cup

grape tomatoes, quartered

1

small

red onion, diced

2

tbsp

fresh parsley, chopped

2

tbsp

100% Extra Virgin Olive oil

3

tbsp

red wine vinegar

1/2

tsp

Himalayan sea salt

1/4

tsp

crush black pepper
Instructions
In a class bowl, add chopped zucchini, tomatoes, onions, and parsley.

In a small dish, mix ingredients for vinaigrette and mix well.

Pour over veggies and toss well.
Where to find 100% Extra Virgin Olive Oil
Le Stagioni d' Italia products are available to  purchase nationwide at Grocery Outlet. 100% Italian Extra Virgin Olive Oil typically retails for $19.99 for a 500 mL  bottle.
Learn more about Flavor Your Life :
Related