Thanks to Superior Farms for sending me different cuts of lamb to cook with. I was very impressed with the flavor and the way it was packaged.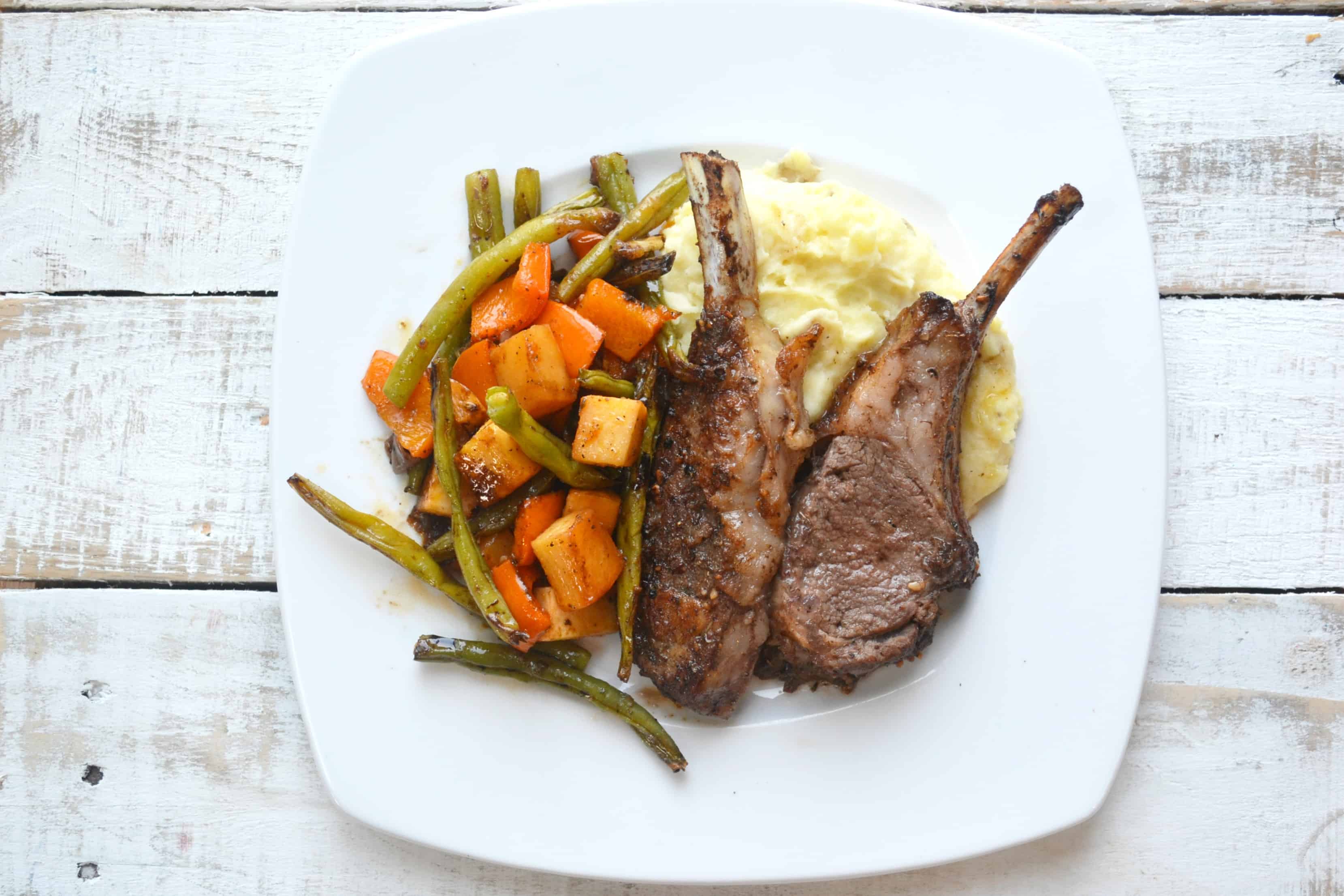 How to not over cook meat
Growing up my mother would alternate making different cuts of meat but specifically she would make lamb for Easter. I really did not learn how to cook any cuts of meat other than making sure it was not red.
Wait. Overdone meat? Yep, everything was WELL-DONE.
When I got married 10 years ago I was taught and enlightened to the fact that I had not been enjoying meat the way it was intended.
Fast-forward to my current kitchen situation and I am equipped with my trusty Therama-pen and I can confidently say that I have hardly overcooked my meat.
This is one of the reasons why I have not cooked or handled certain meat.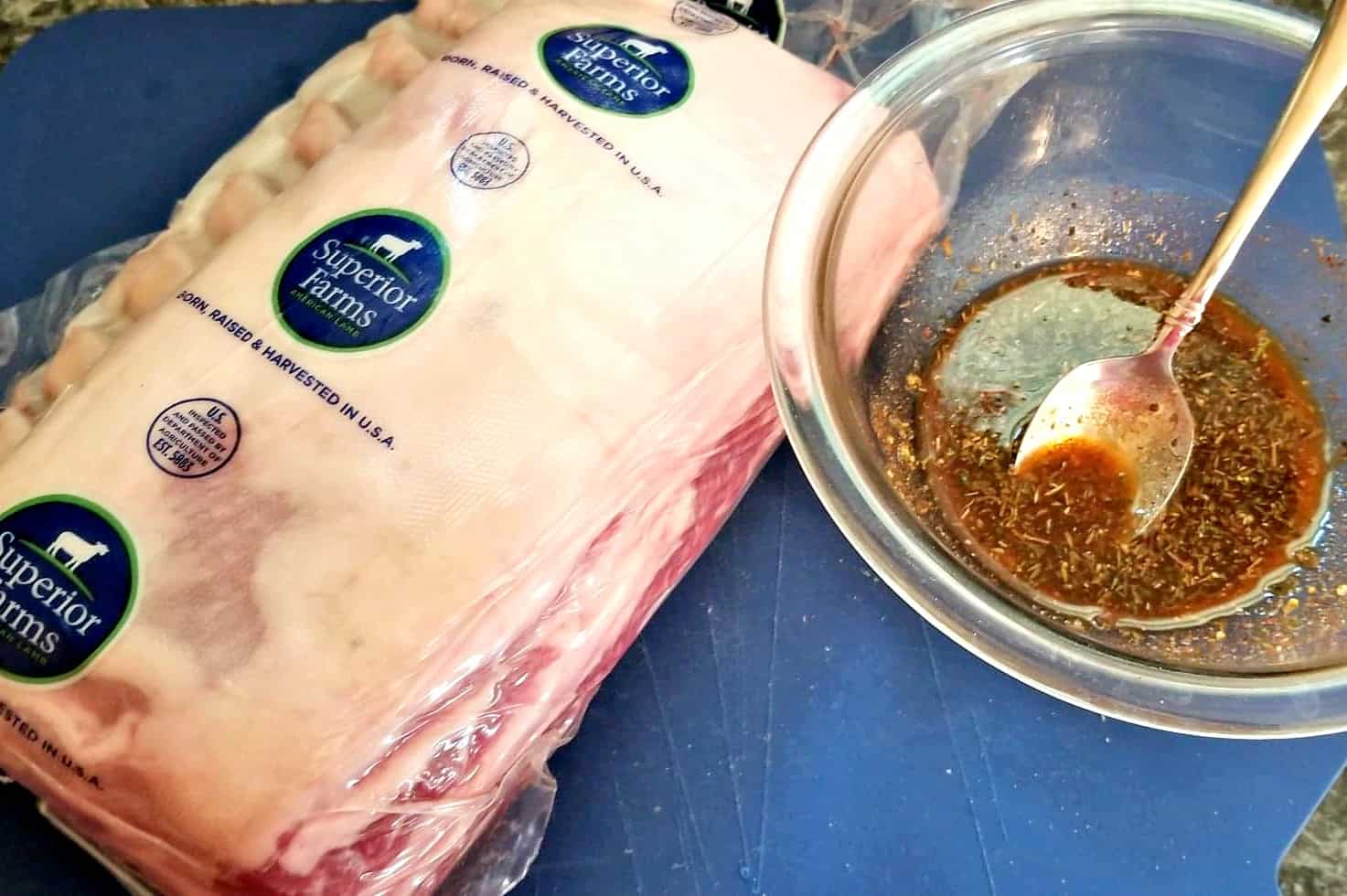 Lamb – a whole new experience
I have had some experience hearing about the difference between lamb from New Zealand, but I had not been convinced about American lamb. All I tried to explain to my husband is that the lamb flavor could be very pronounced. Can anyone relate to lamb tasting too….LAMBY or GAMEY.
According to Quora, "The 'gamey' taste in sheep comes from the lanolin. … Lamb has a mild gamey taste, and mutton(sheep over a year old) is more gamey. However, hair sheep such as Katahdin or Dorper sheep do not have the gamey taste even as they age due to the lack of lanolin in their fat. Hair sheep meat is mild and delicious!"
I learned something from that because I thought it was just me.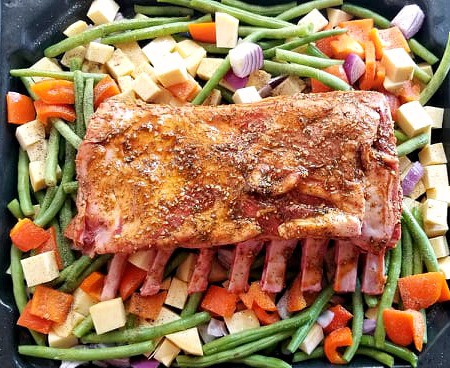 Superior Farms
Superior Farms is an employee-owned company based in California. They allow their lambs to pasture immense grasslands and are sustained on natural vegetation making them all natural with no added hormones. Superior Farms is the number one choice of top chefs allowing many to create fantastic dishes.
They have existed since 1964 and are run by ranchers solely focused on raising their lambs with care. Many are also 4th generation ranchers really taking care of what they raise. The integrity of the product is attractive and shows how much they care. Everything is humanely handled and Halal-certified.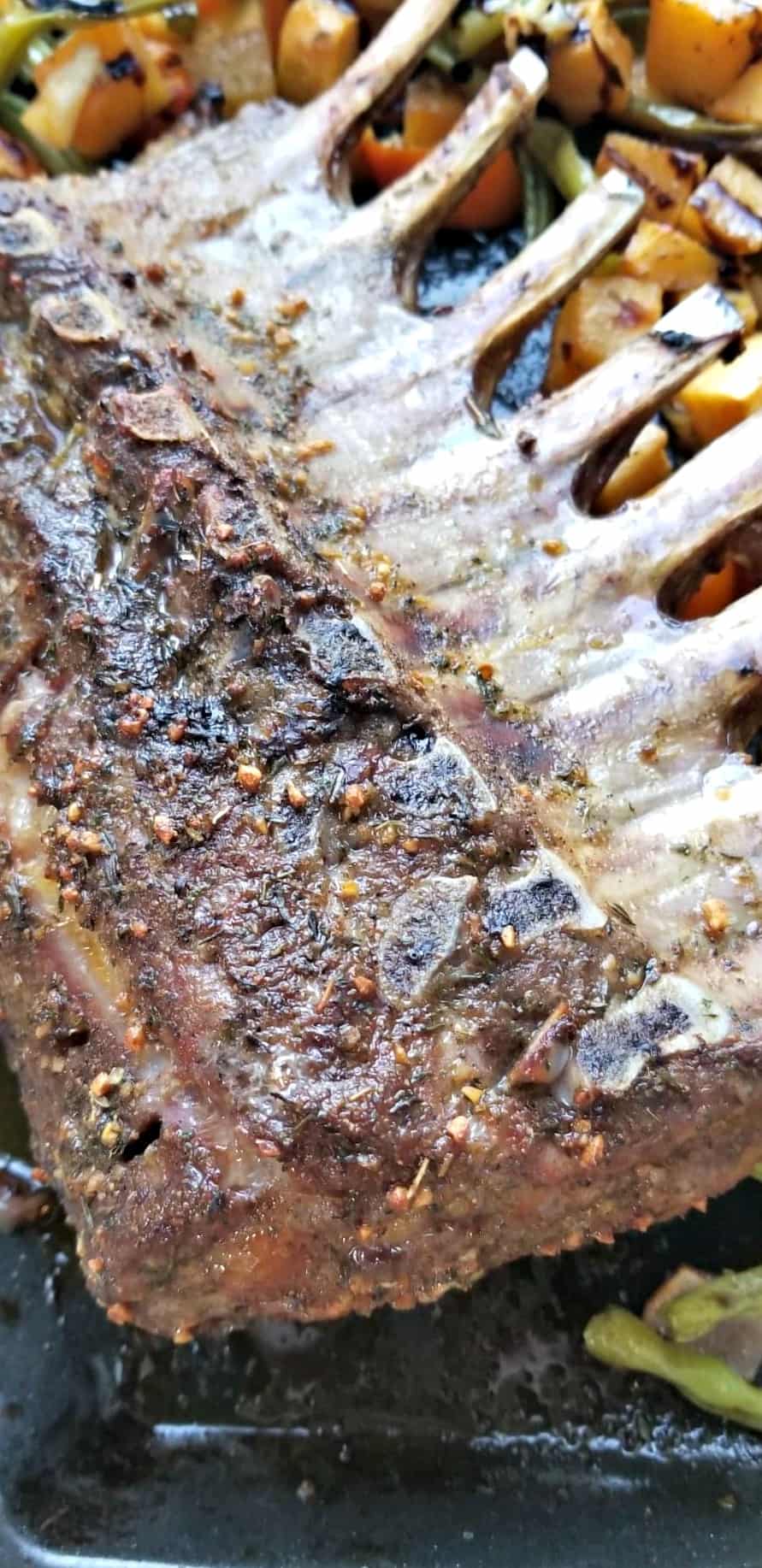 Rack of Lamb with Roasted Rutabega Medley
I only do what I know best. I create my dishes based on inspiration and what I have on hand. I created a nice rub to go on the 2-lb rack of lamb that I allowed to marinate over 2 1/2 hours. I really wanted to focus on a simple dinner that a family of 4 or 5 could enjoy over Easter. While we have little kids, we do not serve them anything different that we eat. Our 7, 6 and 3 1/2-year-old girls ate the lamb and savored each bite. They loved the outside of the lamb that had the rub the most!
by Noelle Kelly
Prep Time: 30 minutes
Cook Time: 30 minutes
Keywords: bake grill entree lamb rutabega Easter American spring
Ingredients (4 people)
Rack of Lamb rub
1 teaspoon Himalayan salt
1 teaspoon dried minced garlic
1 teaspoon mustard powder
1 teaspoon oregano
1 teaspoon parsley
1 teaspoon paprika
1/2 teaspoon black pepper
1/2 teaspoon thyme
2 Tablespoons olive oil
Lamb
1 rack of lamb, frenched ( bones are exposed)
This fed 2 adults and 3 toddlers.
Rutabaga Medley
2 cups rutabaga, peeled and chopped
1 large orange bell pepper, deseeded and chopped
2 small red onions, peeled and chopped
2 cups green beans
2 pinches of Himalayan salt
1 teaspoon onion powder
1/2 teaspoon black powder
Instructions
Rack of Lamb rub
Remove excess fat from the rack until there is a thin layer of fat.
Mix all the rub ingredients in a small bowl. Spread the rub all over the rack of lamb. Place on a plate and cover with plastic and marinate overnight or for 2 hours.
Remove from fridge and place on a large pan.
Rutabaga Medley
Preheat oven to 400 degree Fahrenheit.
Mix all the veggies except the green beans together and spray with olive oil. The drippings from the lamb will be added to the veggies to finish cooking. Add the veggies to the lamb on its pan. The green beans will be added last.
Cook the lamb for 20 minutes. Remove the rack of lamb from the pan and place on another small pan with green beans. Increase heat to 450 Fahrenheit and cook lamb for 10 minutes until internal heat reaches 145 Fahrenheit for medium doneness.
Add the cooked green beans to the rutabega medley and mix well with lamb drippings. Allow the lamb to rest for 5 minutes before slicing into chops.
Drizzle veggies with balsamic glaze.
Serve with mashed potatoes.
Related