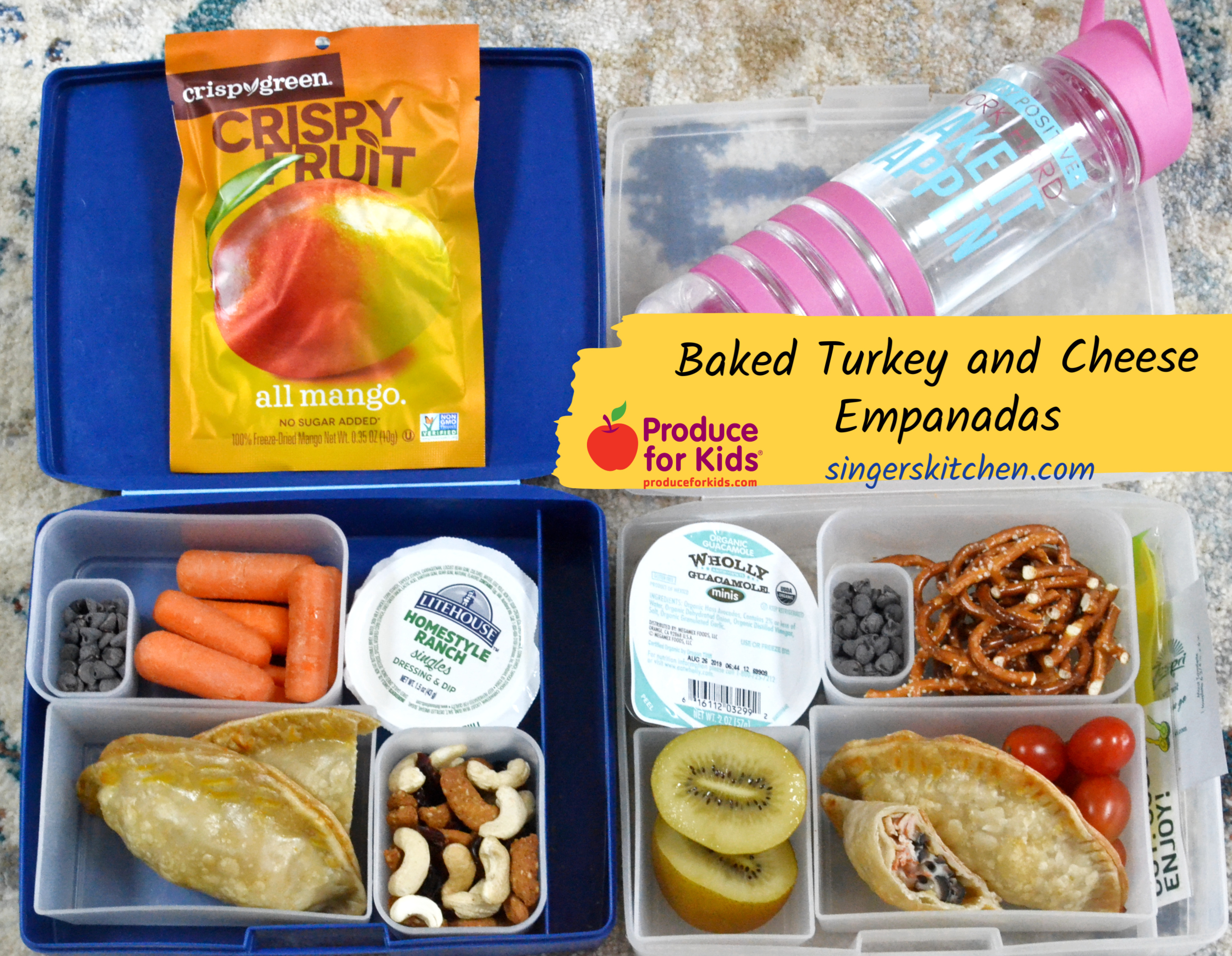 We are happy to see the school year start again even though we had a super fast summer. Back to school means a lot of planning and thinking of healthy meals for my family. If you struggle with this on a daily basis, do not worry! There are so many resources, like Produce for Kids, a cause marketing organization that creates programs that provide fun and easy recipes for busy families. In addition to these resources, Produce for Kids has partnered with 9 produce brands for the back-to-school initiative called Power Your Lunchbox. I will share what it is all about below.

Pushing Past Picky
Do you constantly struggle what to pack your kids for school because either it basically all comes back home or it is simply wasted? One of the biggest desires for my kids has been for them to learn how to eat and to basically choose what is good for their bodies. Is this to hard for a 7, 6 and 4 year old? Perhaps for the youngest, but it truly starts at home.

When I started preparing foods when my girls were babies, I made sure at least 85% of everything I gave them was homemade. I also loved giving them a variety on their plate so they could savor and enjoy the fruits and veggies. I can truthfully say that my older girls can be very outspoken on what they do and do not like because they have tried them but either the consistency or flavor of some random fruit or veggie will not be the end of the world.

Giving Choices
I start with asking my girls what favorite meals they would love at lunch time and I make a list. I know my two girls love:
tuna fish and crackers

rice and beans

hummus and pretzels

peanut butter and jelly
Other times I will surprise them and create something for them. What makes it even more fun is having a variety of color in a lunch box. If you do not have a bento box, you could vary lunches by using one like this one by Bentology. Each compartment can hold a fruit, veggie, protein, treat and perhaps a dip or healthy carb. If you do not use one, you can still pack a variety of small portions. These kids only have about 20 minutes to eat lunch so it should not be so complicated.
This year I am introducing the Thermos food jar so I can send in their favorite soup, chili or leftovers.
As I created a special recipe for my girls I decided to share the recipe with you.

Power Your Lunchbox
Produce for Kids has done a great job creating a space to inspire families and schools around. They want to see you create nutritious lunches and meals to make a healthier school year. Why don't you join us and show us your creations using #poweryourlunchbox? Check out the website to see how you can support this initiative by finding kid-friendly and dietitian -approved lunchbox recipes.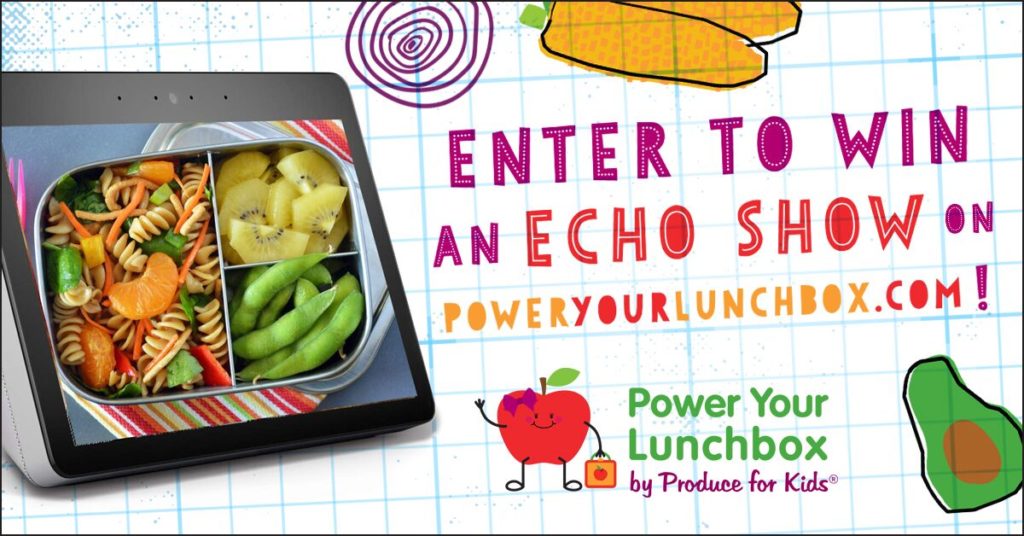 This year, the program's health-conscious brand partners have committed to providing 180,000* meals to Feeding America's programs that impact families and children. These brands are:
Bee Sweet Citrus, Crispy Green®

GROW Bananas

Litehouse®

NatureFresh™ Farms

Pero Family Farms®

RealSweet®

WHOLLY® GUACAMOLE

Zespri® Kiwifruit
*$1 helps provide at least 10 meals secured by Feeding America® on behalf of local member food banks
Check out the website for ideas and at the same time check out the sweepstakes to win an Echo Show. Good luck!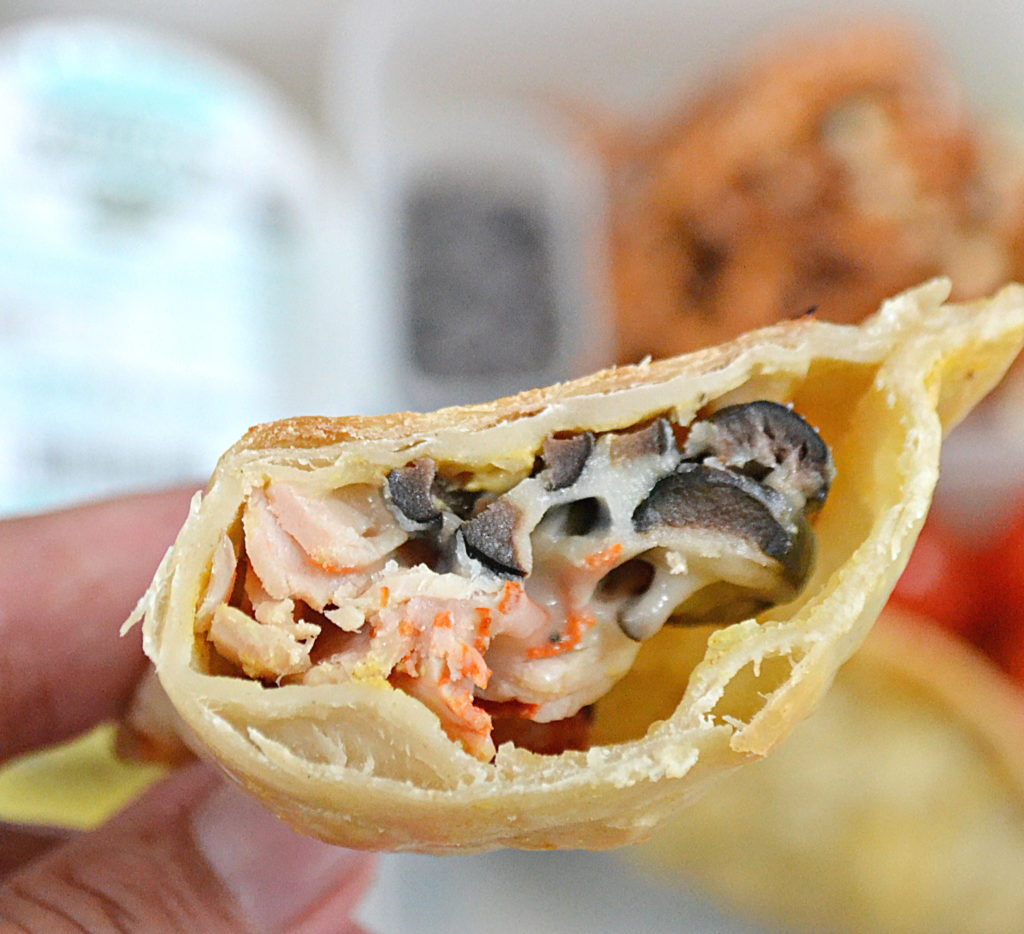 Baked Turkey and Cheese Empanadas
Prep Time: 20 minutes
Cook Time: 20 minutes
Ingredients (serves 10)
10 defrosted dough discs (Found in freezer section by Goya)

8 ounces turkey deli, chopped

1 cup mozzarella cheese, shredded

1/3 cup Dijon mustard

1/2 cup black olives, sliced

egg wash (1 egg whipped)
Instructions
Remove dough discs from packaging. Preheat oven to 375F and begin assembling empanadas.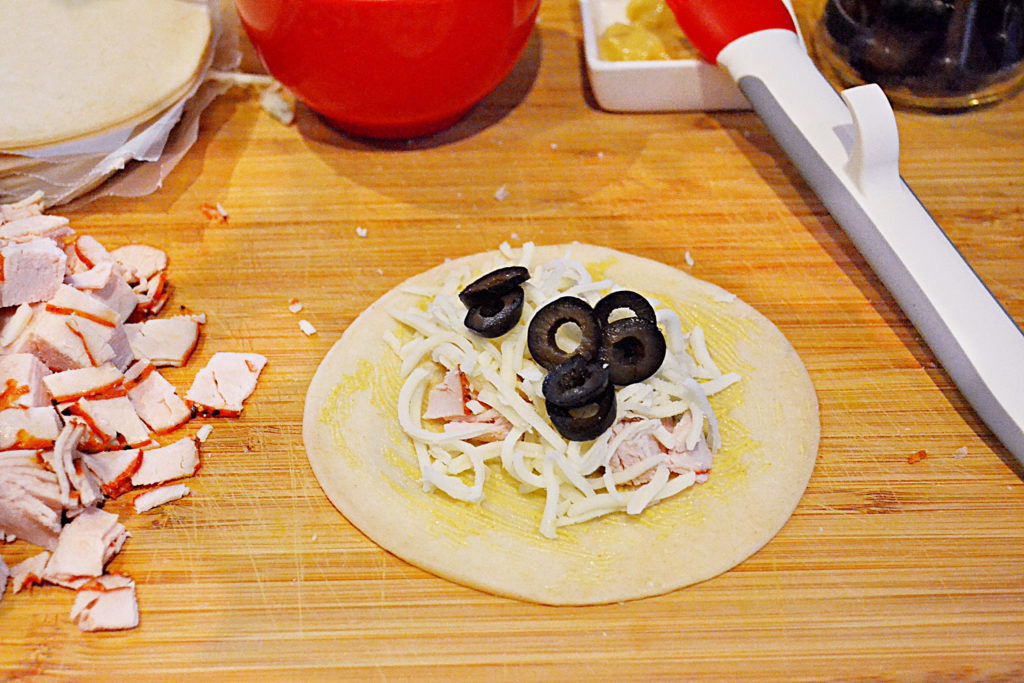 Spread 1 Tablespoon of Dijon mustard in the dough disc. Add 1-2 Tablespoons chopped turkey, 2 Tablespoons of shredded cheese and 1 Tablespoon of sliced olives in the middle of the disc. Bring dough edges together and seal. Use a fork to finish sealing the edges.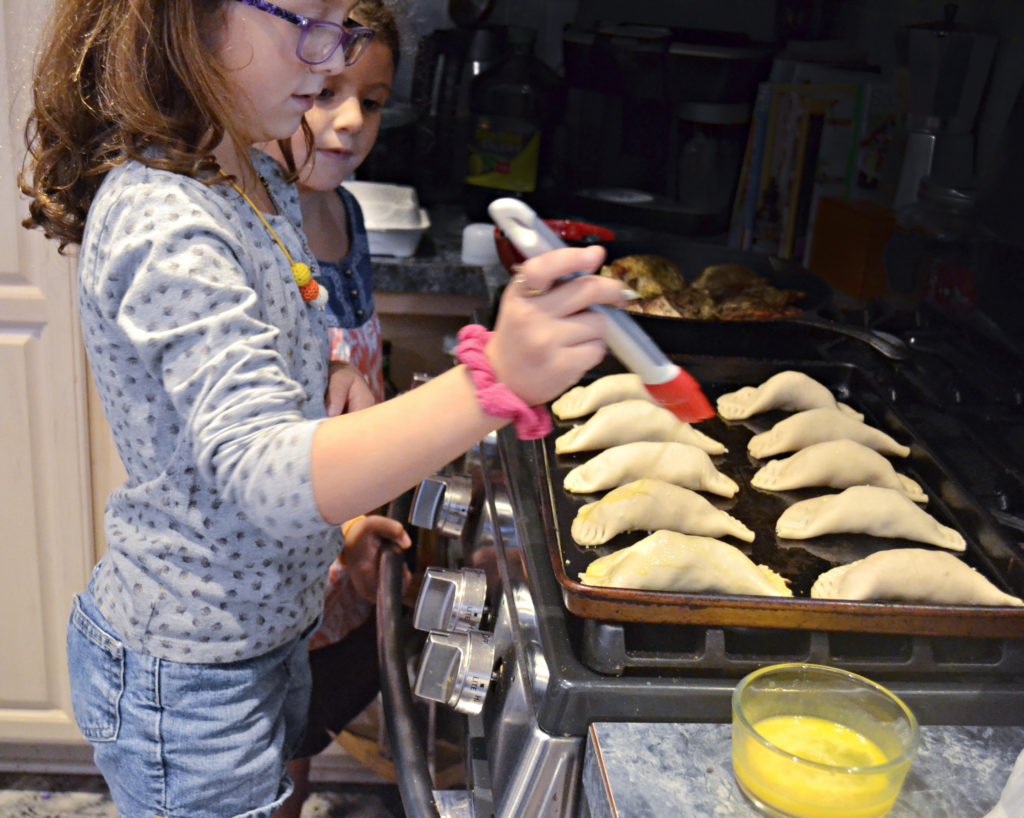 Repeat with the rest of the dough. Place the empanadas on the baking sheet about 1 inch apart and brush each empanada with egg wash. Bake for 20 minutes and remove from oven.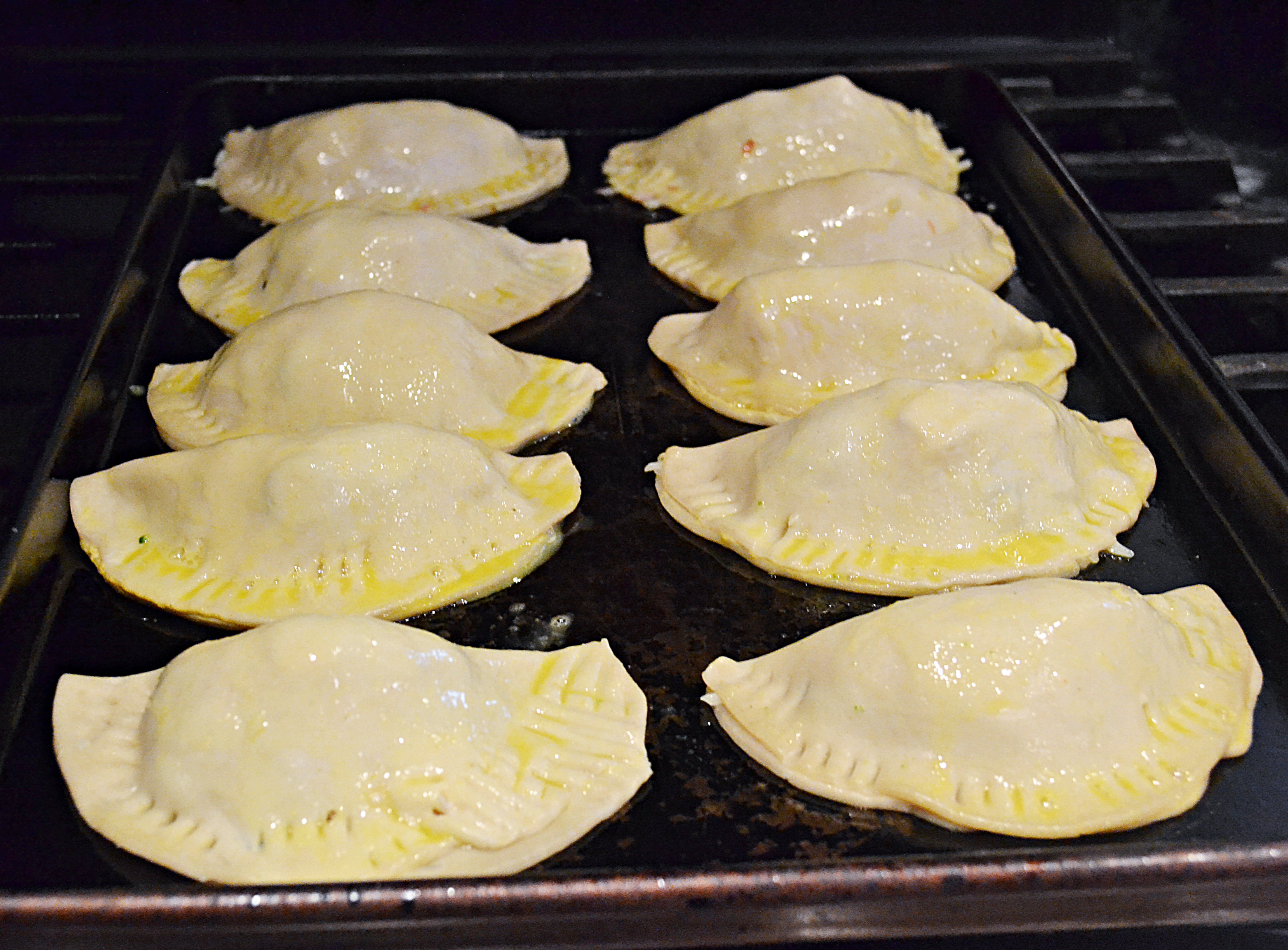 Cool empanadas and pack 1-2 empanadas in kids' lunches. These freeze well and can be thawed before packing into lunch.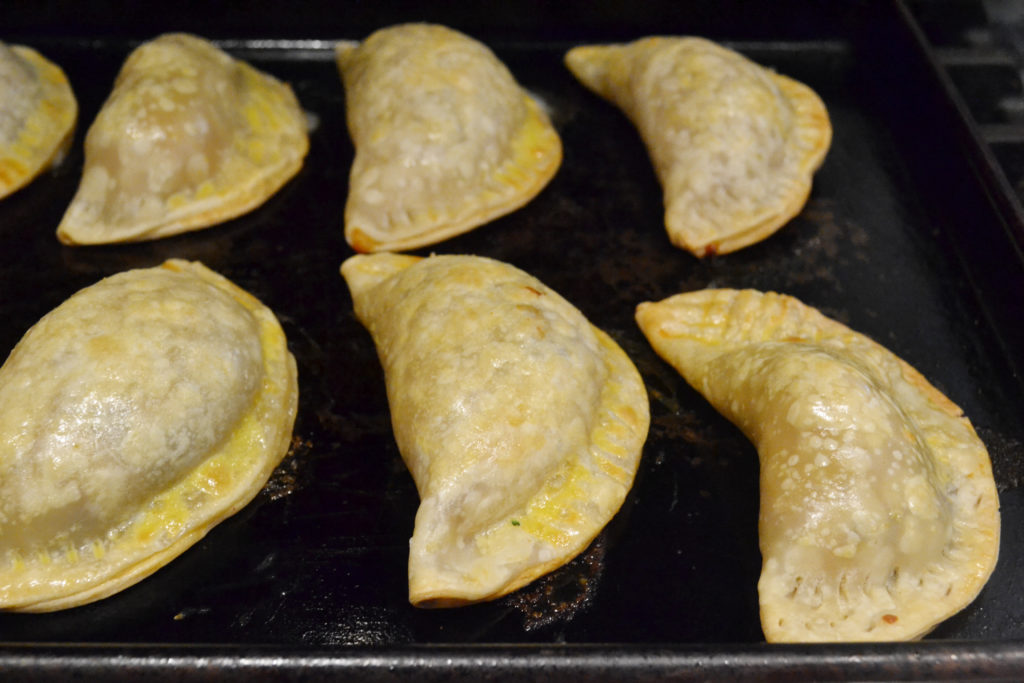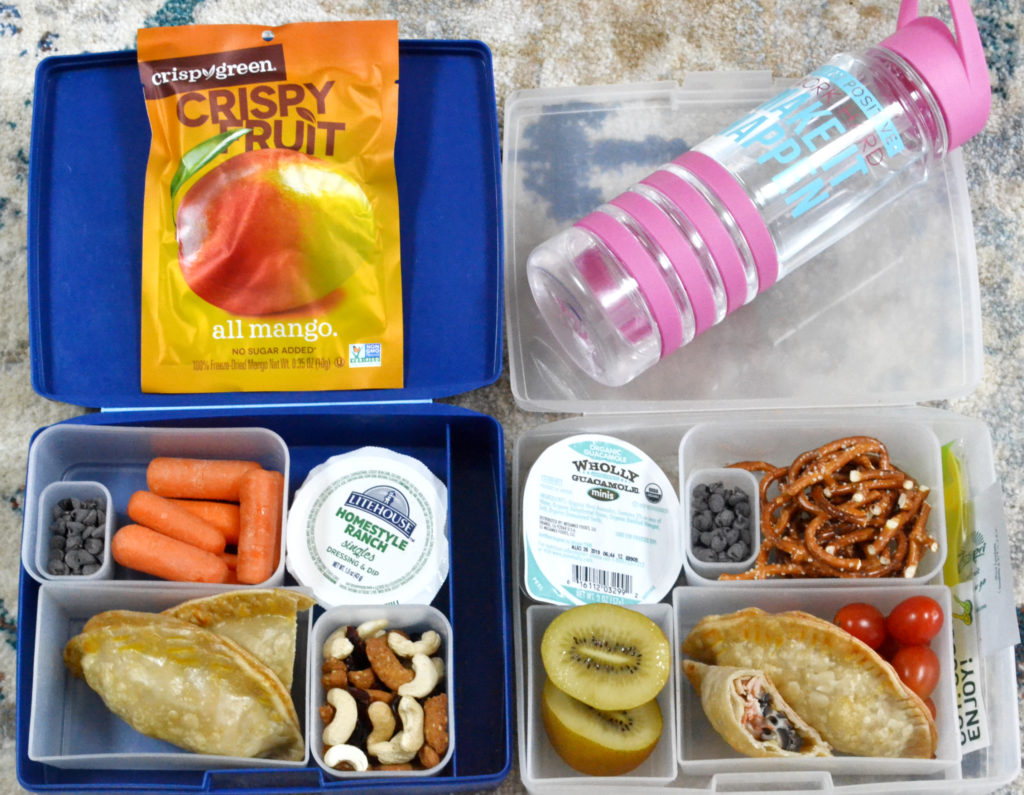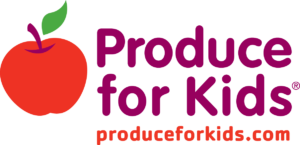 Related