I am excited to get into a different routine and leave summer behind. I am excited to change things up in the kitchen, giving my family more variety on their plates. Thanks to incentives from organizations like Produce for Kids, who encourage families nationwide. From August 7 through September 22, families can check PowerYourLunchbox.com and pledge to eat healthier lunches. The digital program has raised nearly $60,000 for Feeding America® programs that benefit families and children.
This is a sponsored post with Produce for Kids. We love partnering with them because we know we are helping with programs like Feeding America. Please consider taking a pledge!

Finding inspiration for every meal or snack
When I plan for my meals, I try to stay with seasonal produce and then I add the rest of the ingredients to create a complete meal. I find inspiration on with recipes provided at grocery stores, cookbooks, Pinterest, and even other friend's recommendations. The majority of my recipes are usually ideas I have created on a whim based on ingredients I have at home.
One common thread I find many expressing is making sure kids have healthy lunches and snacks. Kids are not eating their meals and mainly eating more processed or sugar-ladened snacks. Two things that I have seen that gets kids eating is having them try different foods and to get them in the kitchen helping. Here are different themes you can have at home.
Try a different cuisine and learn about their culture.

Italian night: Make your own veggie or meat lasagna. Make your own thin Neapolitan pizzas.

If you have older kids, let them choose the meal and have them make it for everyone.
Go the grocery store together as a family and pick out a new vegetable, fruit, and protein to make a new meal.
Have friends over. Hospitality is not dead but needs to be enlivened. It inspires to prepare something different.
Helping Needy Families Across America
Did you know that you can make a difference by just pledging to eat healthier? For every online pledge, lunchbox-friendly companies supporting Power Your Lunchbox Pledge will make a collective $1 donation to Feeding America® children's programs such as Kids Café, Backpack program and Child Hunger Corps. During the 2016-2017 school year, 43,068 families and classrooms pledged to eat a healthier lunch, helping raise 473,748 meals for families in need through Feeding America!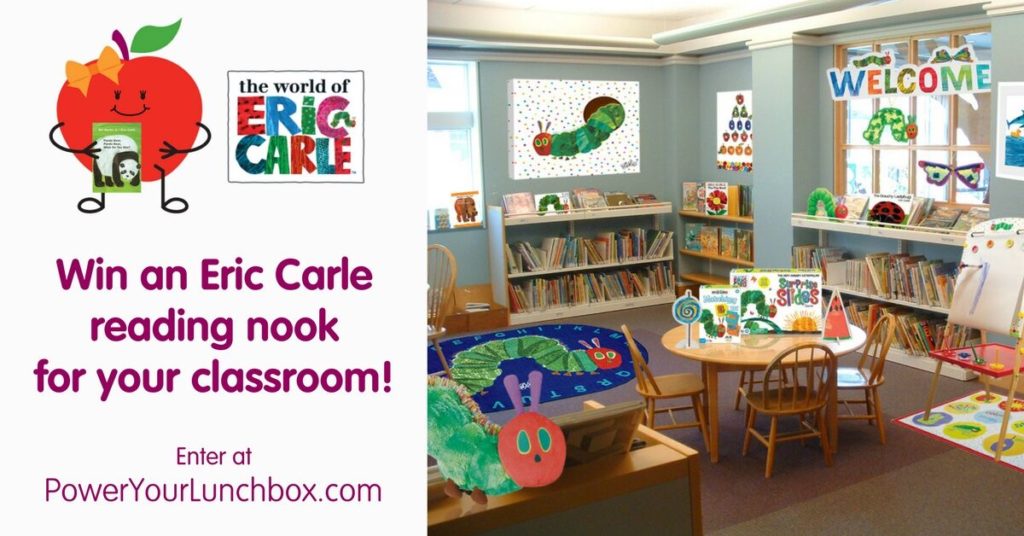 If you are a teacher, then there's a new and fun incentive this year. Produce for Kids has partnered with Eric Carle and his collection of children's books as an added element to encourage classroom pledges. Elementary and preschool classrooms who take the pledge will be entered to win a Very Hungry Caterpillar reading nook for their classroom. Teachers can access Eric Carle and Produce for Kids themed activities and lesson plans at PowerYourLunchbox.com. In addition to the classroom element, every day between August 7 and September 22, Produce for Kids will give away a popular Eric Carle book to an individual who has taken the pledge. How fun is that?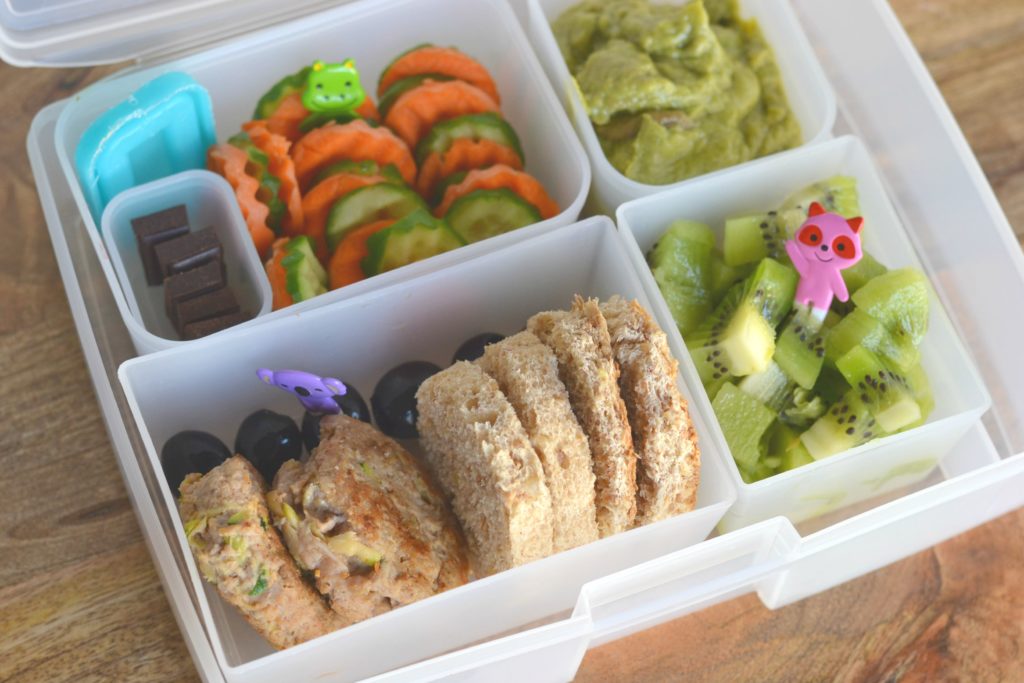 Mini Turkey Sliders for Bento Box
My kids absolutely love it when I pack their lunches in a bento box. I do not have kids going to school full day, but we are on-the-go during the week. I like prepping their lunches in the bento box because it helps me be a lot more creative. I know I have a protein to give them, a veggie, fruit, a healthy fat and a nice treat.  Sometimes I do a themed boxes like these: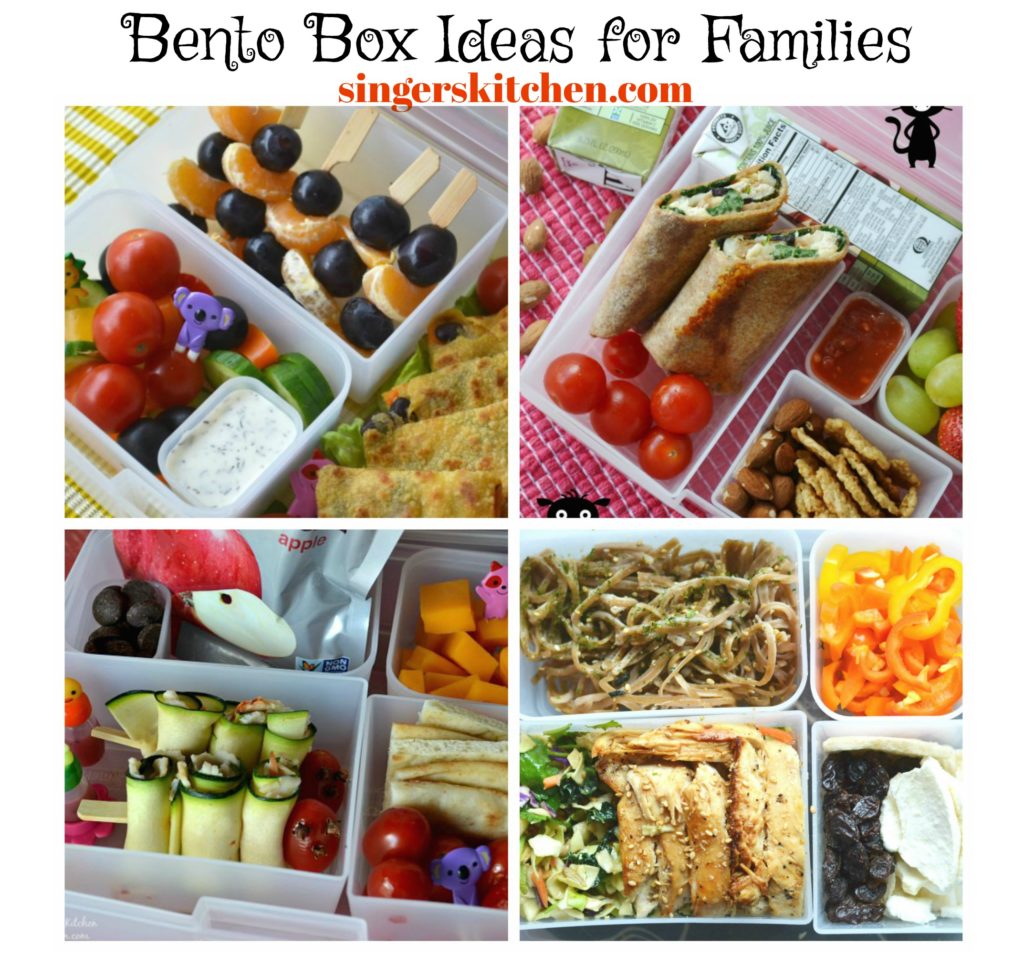 My kids enjoy what I give them because I have varied their menu since they could start eating real food. I do not consider my children picky eaters but decisive eaters because once they try something once or twice, they decided whether they liked it or not. I was fine with no serving it as often.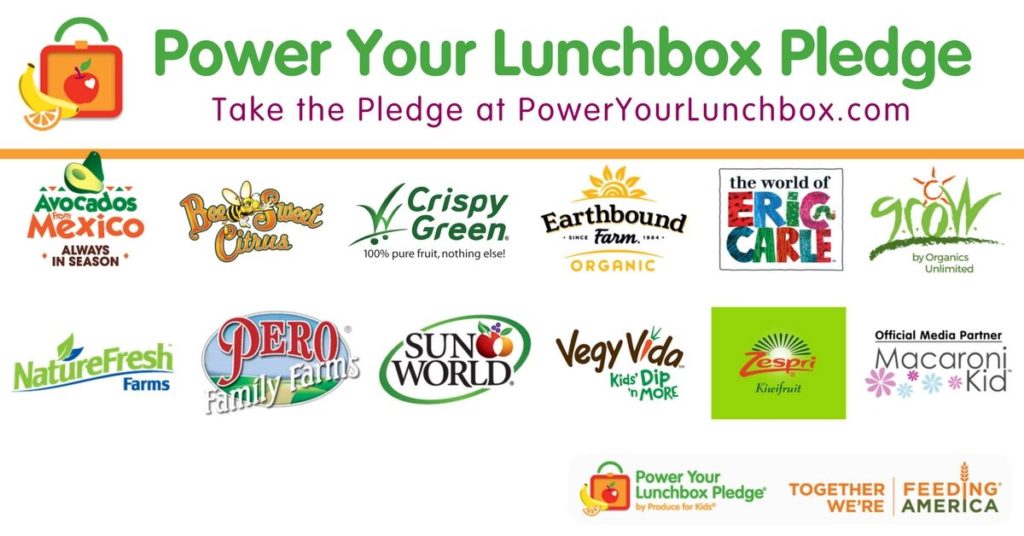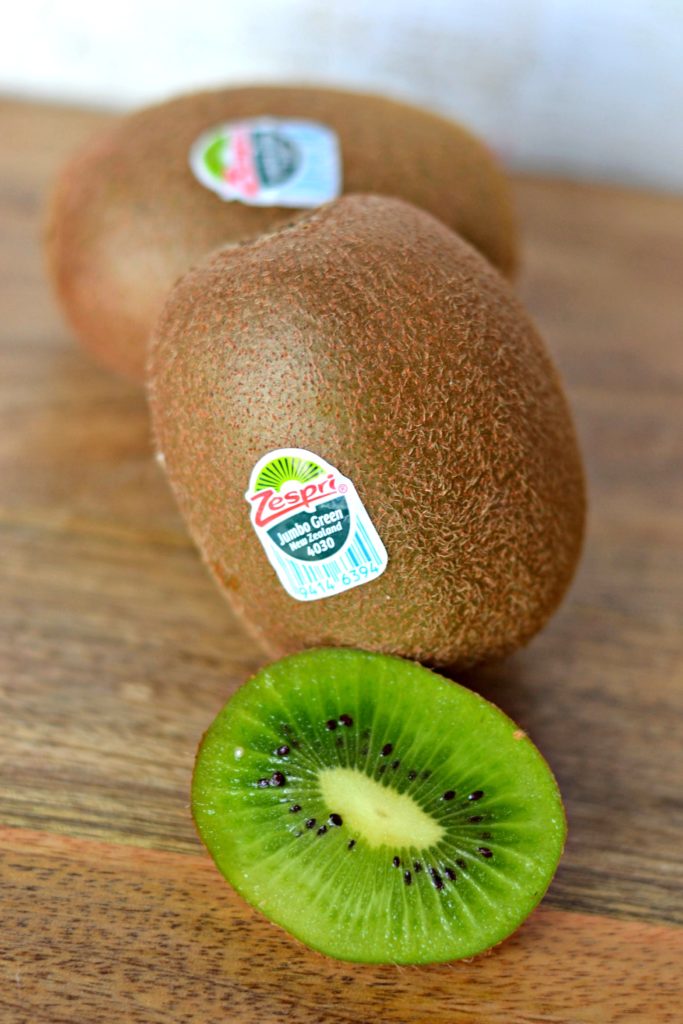 I decided to make these mini taco turkey sliders because anything small is fun in their small hands. It personalizes their meal and they feel extra special. Thanks to the sponsors for helping me inspire my bento box!
Mini Taco Turkey Sliders + Bento Box
by Noelle Kelly
Prep Time: 10 min
Cook Time: 15 min
Ingredients (12 mini patties)
Meat:
1 pound 93% ground turkey
1 cup shredded zucchini
1 Tablespoon taco seasoning
1/4 teaspoon salt
2 cloves garlic, minced
Assembly:
12 sprouted bread slices (ie: Ezekiel bread)
2 inch biscuit cutter
3/4 cup guacamole, store-bought
lemon juice (to preserve)
3 tomatoes, sliced (optional)
Bento Box options: (per box)
sliced carrots
sliced cucumbers
6 small black olives per box
Kiwis, chopped (1 per box)
dark chocolate – sugar free ( Lily's Chocolate)
Instructions
Meat
Mix the ground turkey in a bowl and add the grated zucchini and spices and mix well. Let sit for 30 min so flavors come together. Form into 12 2-inch patties. Use a 2-inch biscuit cutter to form patties for right size. If you do not have a cutter, then measure into 1-ounce patties. Cook on medium heat on a non-stick skillet. Spray with olive spray and cook patties 4 minutes on each side or until meat thermometer reads 165 F.
Meanwhile, cut out bread circles from the sprouted bread using biscuit cutter. Reserve bread for egg in a hole for breakfasts.
Assemble dinner by adding each patty in 2 slices of bread, ad 1 tbsp. guacamole and one slice tomato and place a skewer. 3 sliders per adult, 1-2 sliders for kids.
For bento boxes, send kids with 2 patties, and 4 bread slices. Place in one of the larger compartments. In the smaller compartment, add 4 Tbsp guacamole ( slider and for veggie dipping), in the second smaller compartment add chopped kiwi. Add sliced carrots and cucumbers to the other large compartment. The smallest compartment is reserved to small squares of chocolate.
Thanks for checking out the recipe! I hope you find inspiration and when you do, tag your photos and ideas on social media with #poweryourlunchbox. Produce for Kids will notice and comment!
Related