I have been really trying to make more salads and cold meals for dinner since the heat has started. The last thing I want is my oven going and making the house all hot. I never thought I would start overheating now in my third trimester of pregnancy. I have asked friends for recommendations for staying cool throughout the day and I have to admit it is very hard.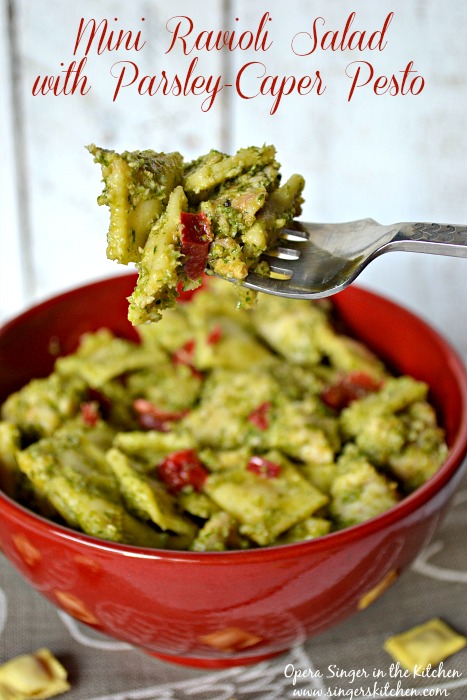 I am not one to stay indoors for long since I like filling my schedule with outings and errands but I have to admit that it has been extremely challenging having energy to do that now. All I want to do is to be in air-conditioning and enjoying cold drinks. My girls do not seem to mind the heat and would be happy playing outdoors but after an outing at the arboretum last week and landing with a 12-hour heat-related migraine, I learned the hard way. Stay inside as much as possible or at least in places that are cool.
When I was planning a dinner last week I came across a recipe in my box and decided it would be perfect for dinner. I noticed that the recipe was created by my husband's friends who live in New Mexico who are fellow musicians who claimed it was one of his favorites so I thought I would surprise him by making it since it had been a while since he had this salad.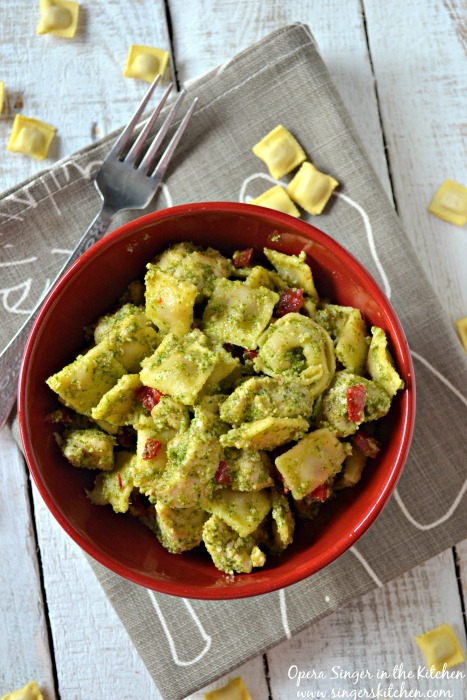 The salad consists of tortellini and grilled chicken and most importantly the pesto. I have not made our friend's recipe before but I assumed it was just regular pesto which is basil-based but her recipe consisted of fresh parsley and capers which was amazingly delicious and different. The recipe took me 20 minutes to make and was ready to eat at room temperature or even consumed after 2 hours of being chilled in the fridge. While the original recipe called for sun-dried tomatoes, I used fresh diced tomatoes and diced red pepper which I liked.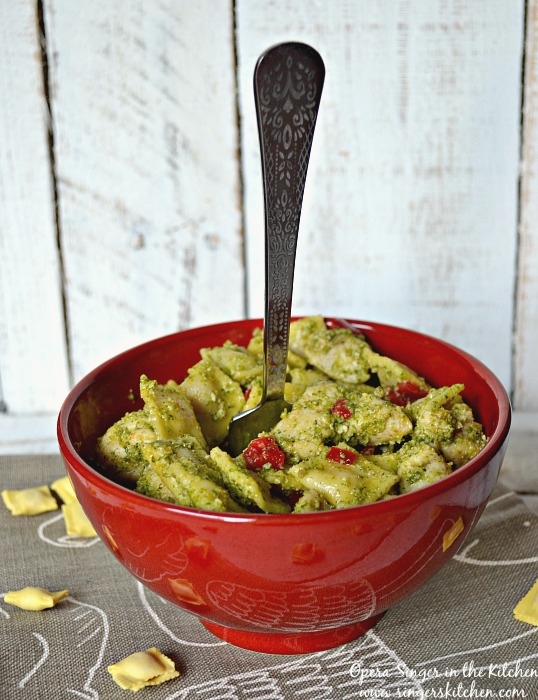 While my girls did not like the pesto I had them take several bites to get used to the flavor but they were not convinced. I made extra grilled chicken and tortellini that I mixed with diced tomatoes and tossed with olive oil and Parmesan cheese which they then consumed. I give them a few more year to enjoy pesto but at least they tried it!
This salad would be great for a potluck or for a party this summer so make sure you try it!
What is your favorite SUMMER salad?
Related