Just when you thought all holidays had been celebrated, and then here I bring in a fun one. Yes, May 13th is National Hummus Day so why not enjoy today with your favorite container of Sabra Hummus for your #UnOfficialMeal or Snacketizer (Snack + Appetizer). This is a sponsored post with Sabra,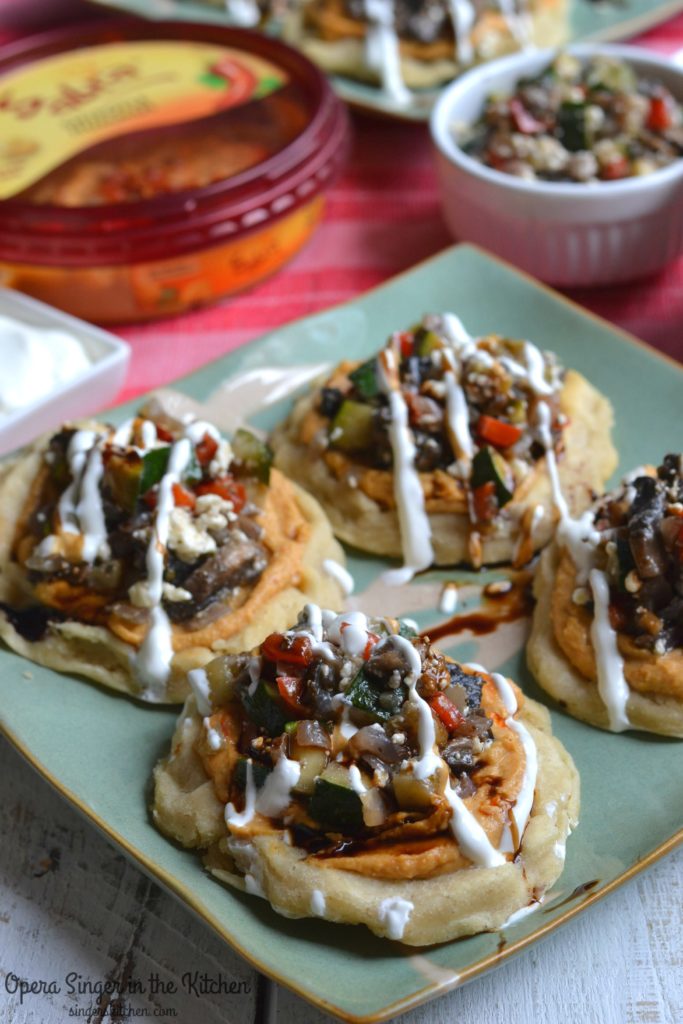 Many people might not know it but my husband definitely knows that if someone were to ask me where I would like to go to eat for dinner, I usually will say I feel like eating Mexican. My husband has to anticipate this by telling me that he does not feel like eating Mexican food. Usually though, he goes with my consistent craving and we visit our local Mexican food joint
While hummus is not really considered Mexican, there are flavor components that easily can make it so. Chickpeas, or garbanzos, are consumed many ways but not usually as a dip. Even though I have tried to go through all Sabra hummus options, I get stuck on my favorite ones and forget about the variety available.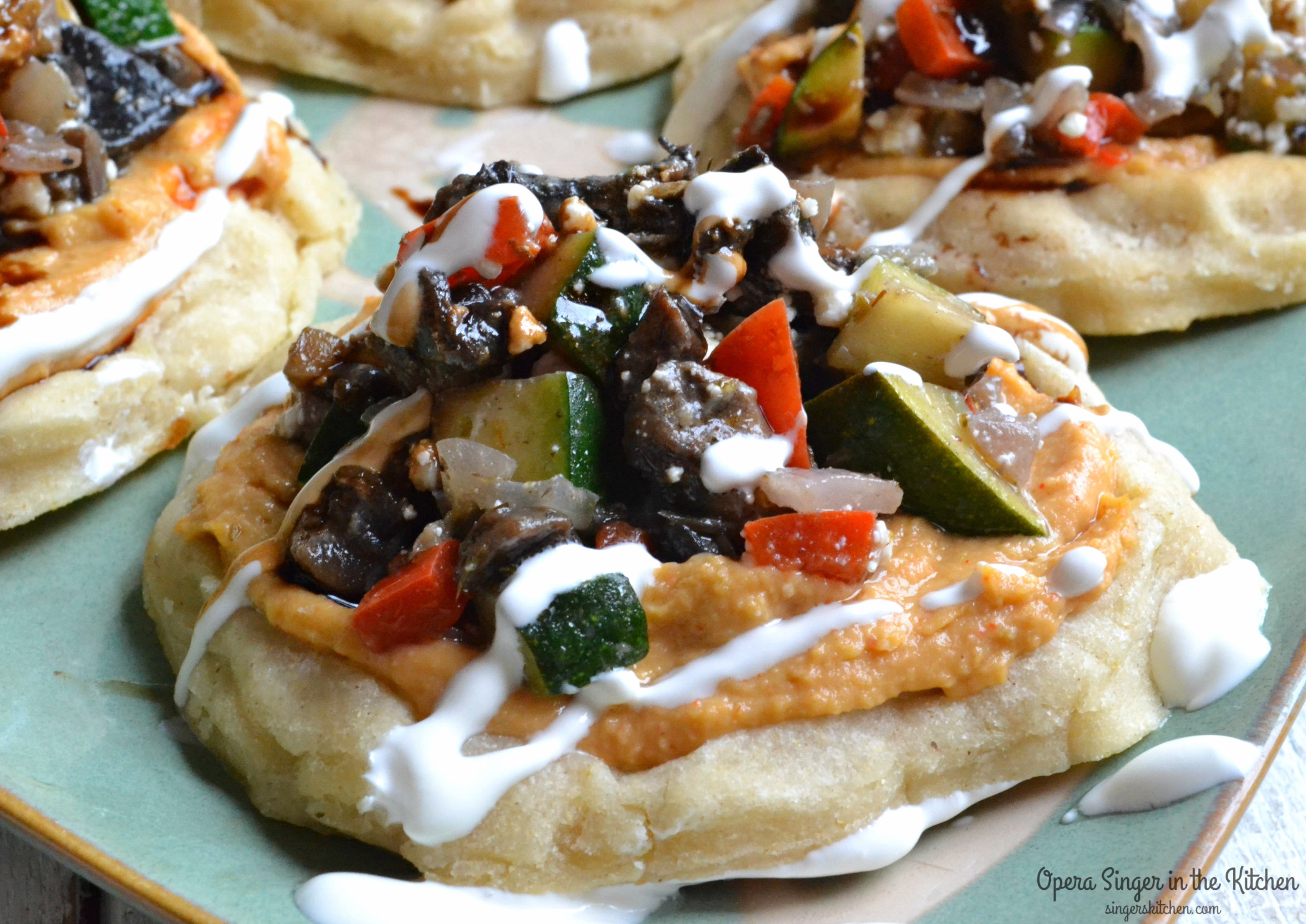 Refried beans are typically used in many Mexican dishes especially in sopes, which are fried masa or corn dough discs that are thicker that corn tortillas. They are usually topped with refried beans, veggies, meat and topped with salsa. They are usually offered as appetizers or antojitos in Mexico but I like them for lunch sometimes too!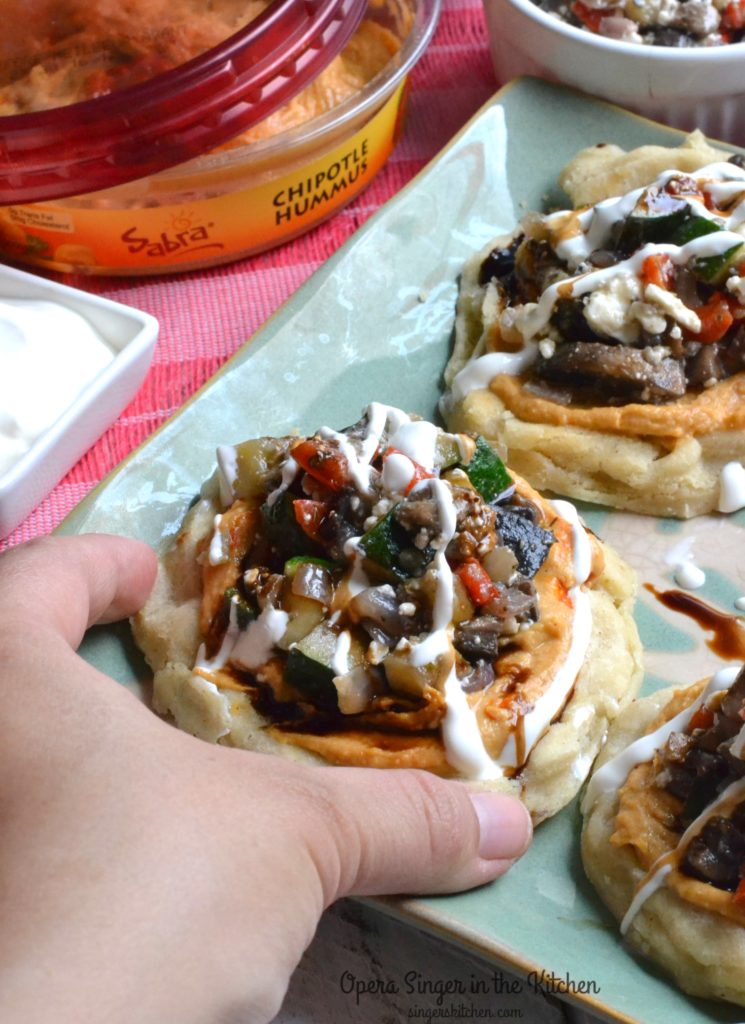 What works nicely is that an antojito literally means "little cravings" and are small meals enjoyed in between the main meals of the day so you can technically consider them as an #UnOfficialMeal, a campaign that Sabra is sharing all over social media. Our family is always all about the unofficial meal because my girls are growing and they are constantly hungry so healthy snacks are necessary.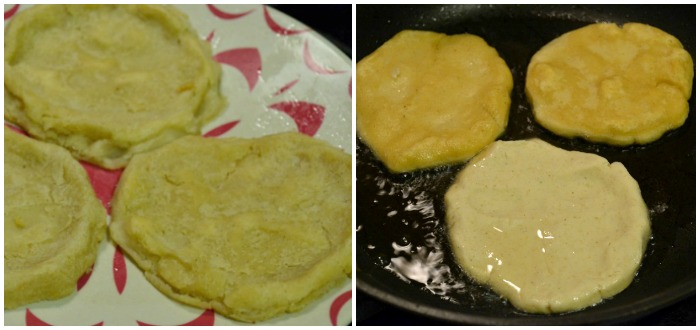 Back to sopes though. As I was creating this appetizer, I almost did not have a recipe to share because my husband almost ate my fried masa but he reminded stopped himself because he knew I prepared them because I am always having a Mexican food craving. While that was kind of him, I otherwise would have been out frustrated that part of my recipe was consumed!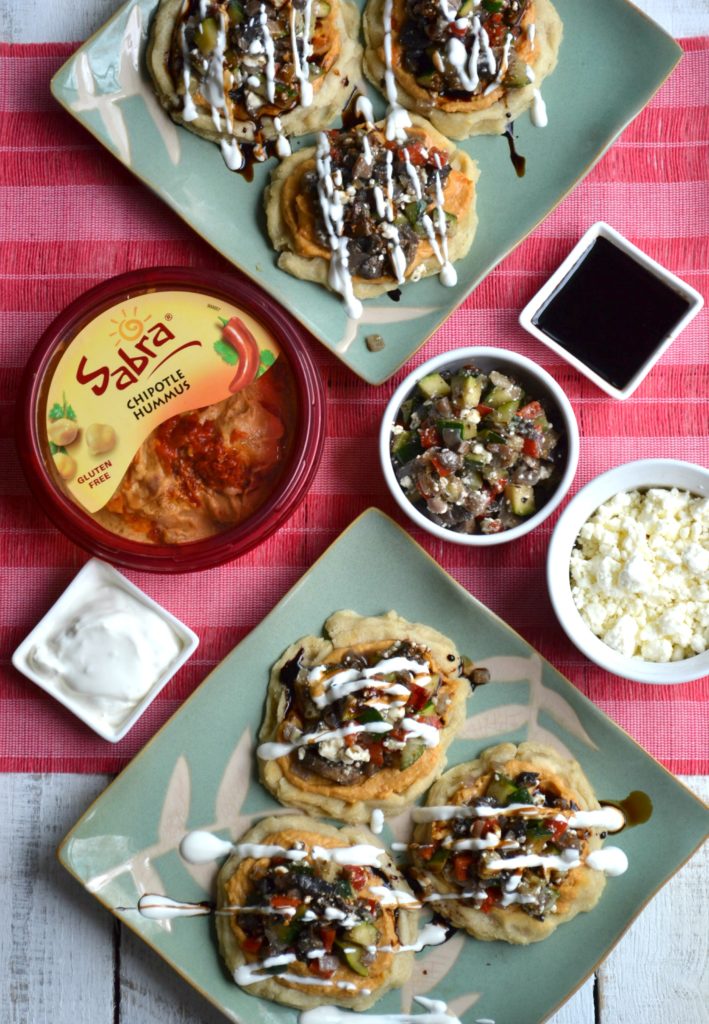 Instead of the typical refried beans component, I used Sabra's Chipotle Hummus as the base and then made a typical calabaza or typical sautéed squash mixture to go layer on top of the hummus. While one sope might seem a lot for a little snack, two is okay to have. Protein packed snacks are healthy and delicious and great for the whole family.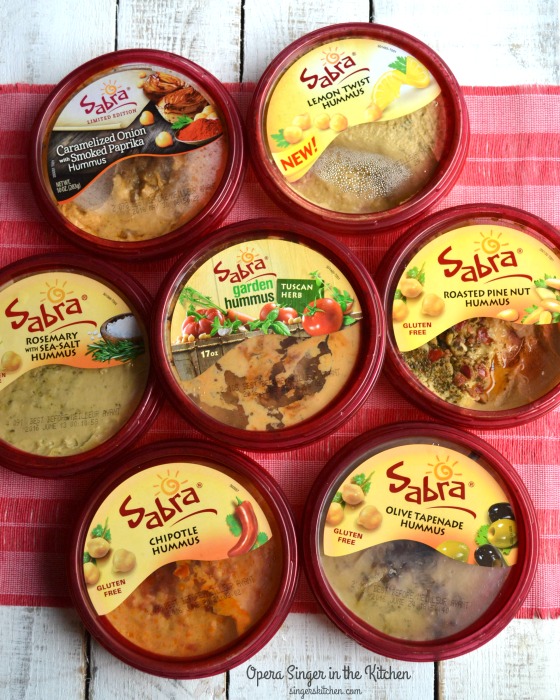 Feel free to substitute your own Sabra hummus flavor for the base of the sope and tell me what you like best. Garlic and Roasted Red Pepper would make a great combination as well. Either way, celebrate today with your favorite flavor and with a loved one and enjoy National Hummus Day!
Here is a coupon for you at www.sabra.com. Coupon available only on 5/13 (

midnight to midnight EST

)
Related