This pulled pork recipe is so easy despite the ingredients and steps. It really does not require a whole bunch of ingredients because what really makes this recipe is the rub used and the searing of the meat. This recipe will give you plenty of leftovers for many different meals that I will be sharing. Enjoy!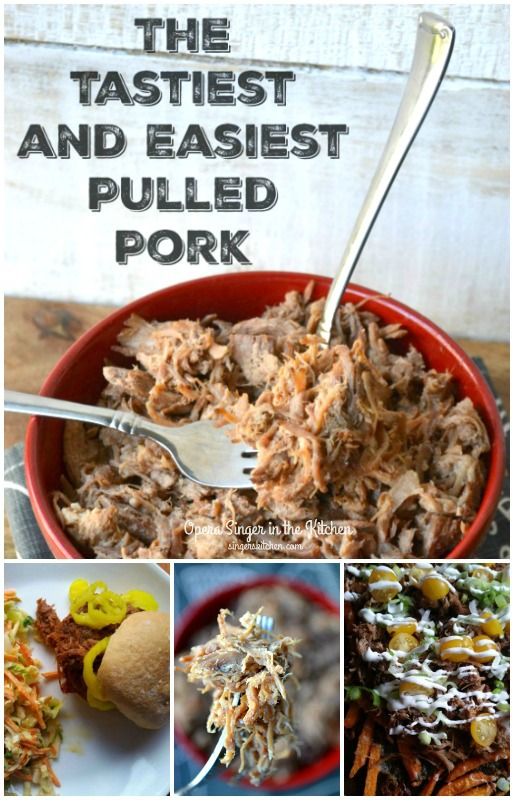 Most weeks it is practically impossible to sit and share some of the meals I have been preparing for my family. I am thankful for Instagram for keeping record of all the meals I prepare so I can go back and share them with you. This past weekend we hosted a family of 7 and I had to come up with an easy but tasty meal. Despite the wet and cool weather we have been having, I knew that I had to get past that and charge through, looking to summer with some BBQ Pulled Pork and Baked Potatoes.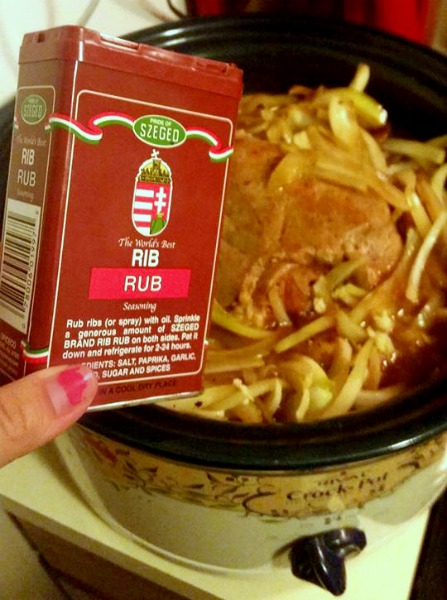 When it comes to handling raw meat, I run out the kitchen leaving my husband to deal with it, but I can't always do that and I know I have to pull up my big girl pants and learn how to cook and prepare different cuts especially with pork. When I found a GREAT deal on bone-in pork shoulder at GIANT Food Markets, I knew that pulled pork was in my future.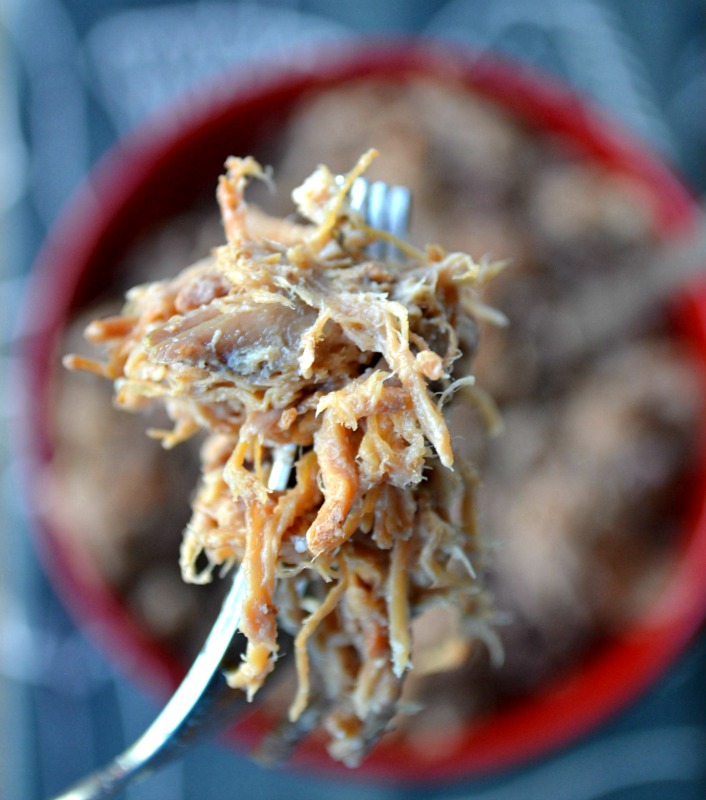 I have had an unused canister of Szeged Rib Rub for a while and knew that this was going to make my pork a star. Not only that, but since I was using bone-in pork, I knew that there would be more flavor in my finished product. I rubbed the seasoning over all the pork and refrigerated the meat overnight. The day after I seared the meat on each side and placed in a large 6-quart crock pot. After that I sliced 2 yellow onions and let them cook in the pan where I had seared the pork. I then added it to the crock pot and poured 8 cups of vegetable broth and several minced garlic into the mix.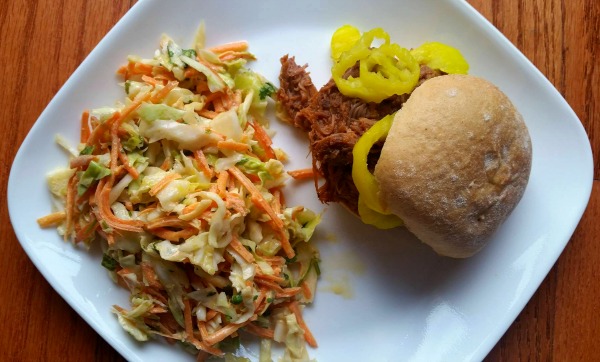 My husband went to bed dreaming of the meat since the whole house smelled of seared pork. Best ever right?
The pork cooked overnight for 7 hours and then I let it cook another 4 hours. The meat was falling off the bone and it tasted really great! I removed the broth and then set the pulled aside and removed the bone. I then used 2 forks to shred the pork and divided the cooked pork for different meals.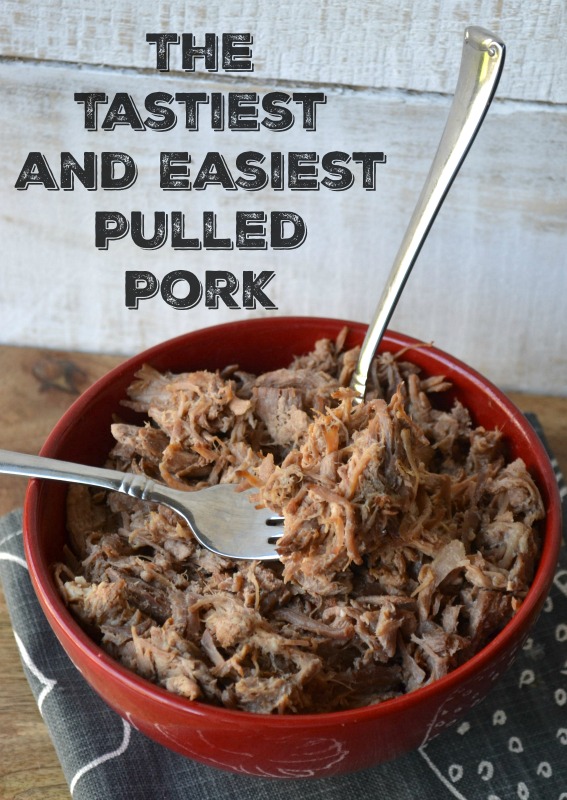 HOW TO USE COOKED PULLED PORK:
BBQ PULLED PORK: I placed 4-5 cups of cooked pork in the crock pot and emptied 1 1/2 bottles of favorite BBQ sauce and heated on low for an hour before company arrived
A photo posted by Noelle-Opera Singer in Kitchen (@singerinkitchen) on

LOADED PULLED PORK SWEET POTATO FRIES

by Noelle Kelly

Prep Time: 30 minutes

Cook Time: 20 minutes

Keywords: bake melted appetizer entree pork sweet potato summer

Ingredients (2 adult servings + 2 kid servi)

2 cups frozen sweet potato fries
1 1/2 cups cooked pulled pork
1 cup mozzarella cheese, shredded
2 tomatoes, diced
1/2 cup green onions, chopped
sour cream

Instructions

Cook sweet potato fries according to package instructions about 15-20 minutes.

When the fries finish cooking, place cheese over the fries and then heat pulled pork in a skillet or in microwave and place the shredded pork over the cheese.

Place in oven and melt the cheese for 5 minutes.

Remove from oven and sprinkle diced tomatoes over fries and drizzle with sour cream and green onions.

This makes 2 large portions for adults and 2 for toddlers.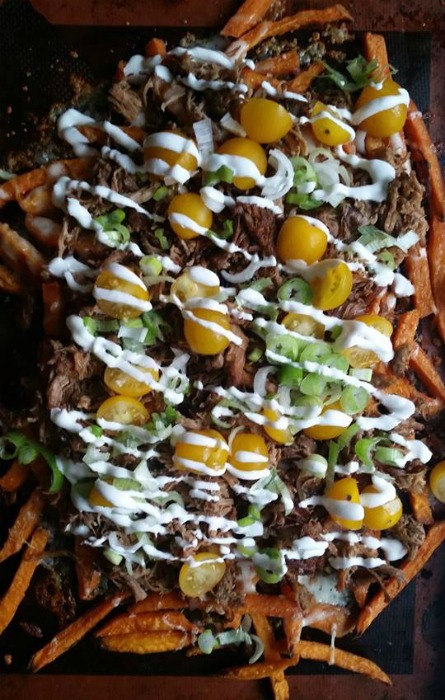 ---
Prep Time: 30 minutes
Cook Time: 12 hours
Total Time: 12 hours, 30 minutes
Yield: 6-8 cups pulled pork
Serving Size: 1/2 to 3/4 cup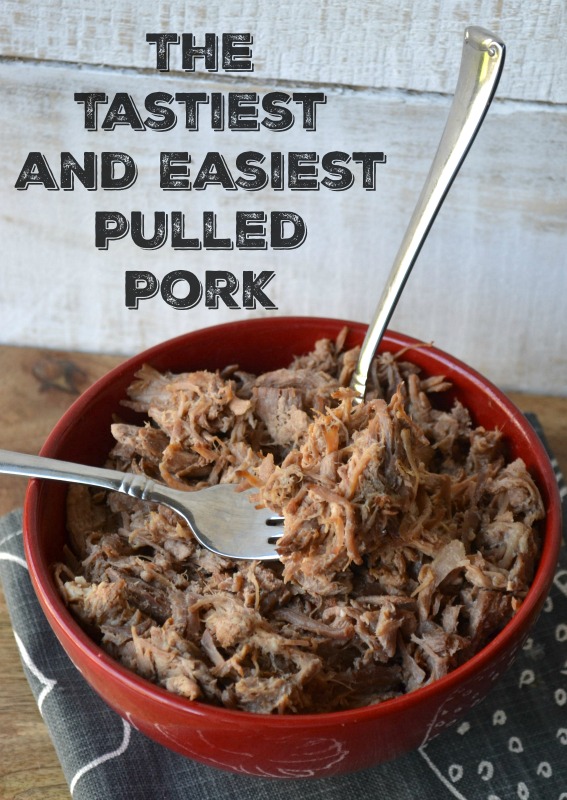 Ingredients
9 pounds bone-in pork shoulder, as much fat removed and cut in large chunks
3-4 ounces Szeged Rib Rub Seasoning
4 garlic cloves, minced
2 large white or yellow onions, sliced
8 cups vegetable or beef broth
6-quart crock pot
Instructions
Pork Shoulder:

Remove as much fat from the shoulder and cut shoulder in large chunks.
Rub the seasoning over all the meat and then place in a plastic container and cover.
Refrigerate overnight.
Remove from fridge in the morning.
In a large skillet, heat to medium heat and sear each side of the pork chunks for 3 minutes on each side.
Place all the seared meat into the crock pot.
In the same pan, place the sliced onions and cook over the same heat for 5 minutes to allow the onion and drippings to deglaze pan.
Place the onions over the meat.
Cover meat with broth and place crock pot on low and cook for 10-12 hours or until meat is falling off bone.
Remove the pork from the broth and place in a large plate or heat resistant container.
Remove the bones and shred the pork with 2 forks.
Weigh and divide meat into 1-pound portions.
Make Loaded Pulled Pork Sweet Potato Fries http://singerskitchen.com/recipes/?recipe_id=6077605
https://singerskitchen.com/2016/05/tastiest-easiest-pulled-pork.html/
disclosure: This post contains affiliate links to Amazon which means if you purchase I will receive a small percentage from your purchase thanks to my recommendation which helps keep this site alive and active. Thanks!
Related