I was sent product to review. All opinions are mine. Opera Singer in the Kitchen is a participant in the Amazon Services LLC Associates Program, an affiliate advertising program designed to provide a means for sites to earn advertising fees by advertising and linking to Amazon.com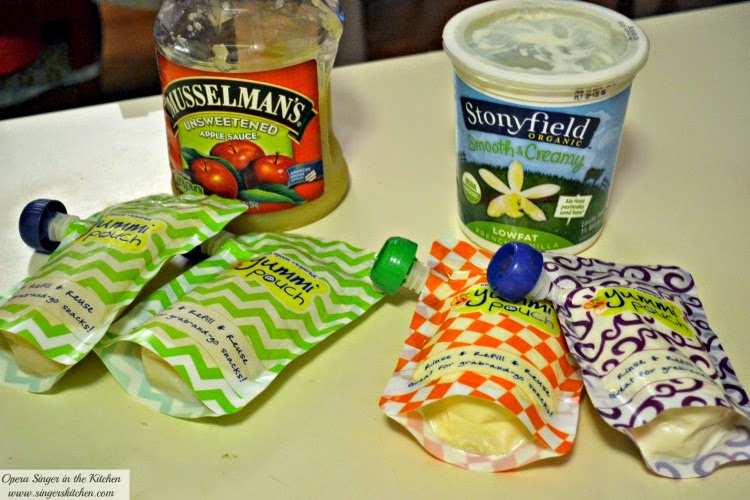 We are a family is almost always on the go visiting gardens, parks, play dates and more. I really try to make my own meals especially when going out to not only save money but also to ensure my kids are getting the healthiest foods possible. One of the things I have relied to help me with this venture are food packets.


There are great sales in stores for already prepared for busy moms and while that is sometimes convenient it still turns out more expensive and I am not really preparing the food. Even though I have an almost 3 year old and an 18-month old girls, they still accept packets really well.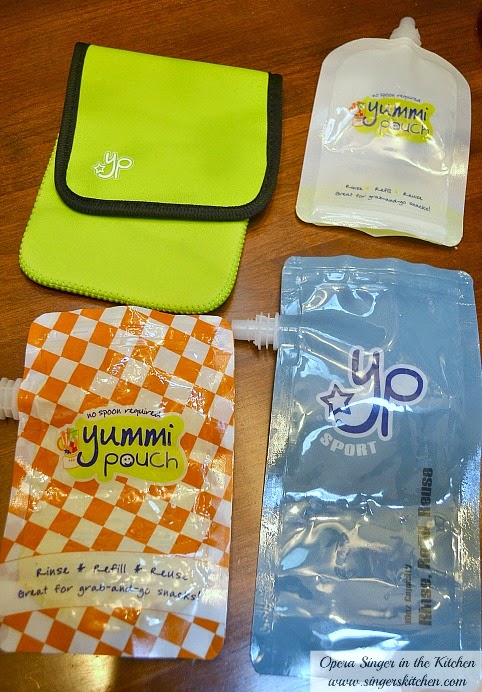 Yummi Pouch reusable pouches are long lasting and in the 5 months that I have been using them I can convincingly say these are the MOST durable of any of the pouches I have used with my girls. Wash after wash, use after use, these pouches have not leaked or become useless at all. While I tend to review similar items on a regular basis I can compare and and give my seal of approval on these products. Here are a few more features to know:
There are three pouch sizes ranging from 2.5-ounces to 10-ounces to fit

your favorite blended purees and smoothies.

Food grade material is BPA-free and phthalate-free.
Dishwasher safe, just expand the bottom and stand upside down on the top rack.
Freezer safe.
Reusable and recyclable.
Great for kids taking yogurt and applesauce to school.
Designed for little hands and easily fillable through strong top zipper seal.
I even received a pouch cover to keep the food pouch cool too! It kept the pouch cool perfect for those car rides into the city. I liked how clean the pouches came out clean when I placed them on the top rack of the dishwasher. The zip-lock portion of the pouch is easy to seal and open and also easy to fill with a funnel or even with a spoon!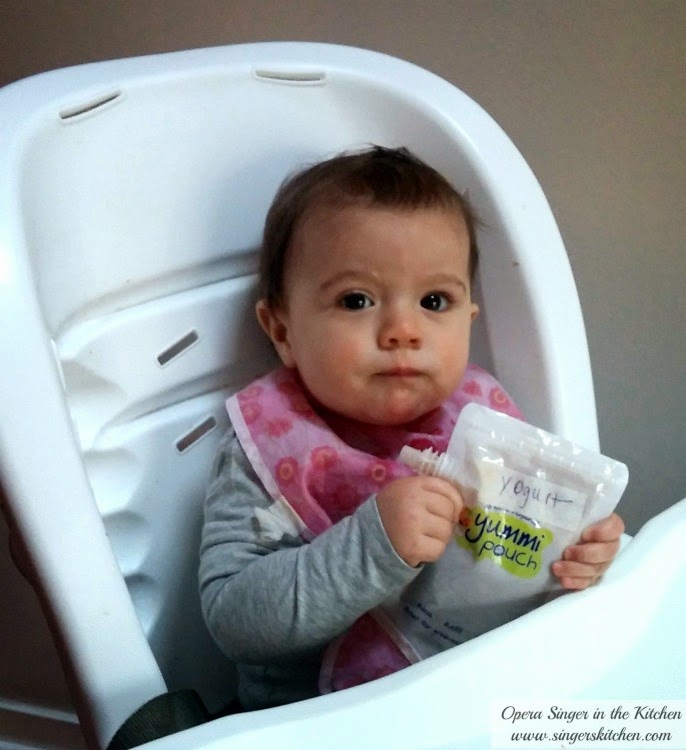 Even those these are great for travel I use these at home for messy foods like homemade soups, stews that I have pureed, and smoothies. It really works well for saving time for a toddler still trying to learn how to use the spoon.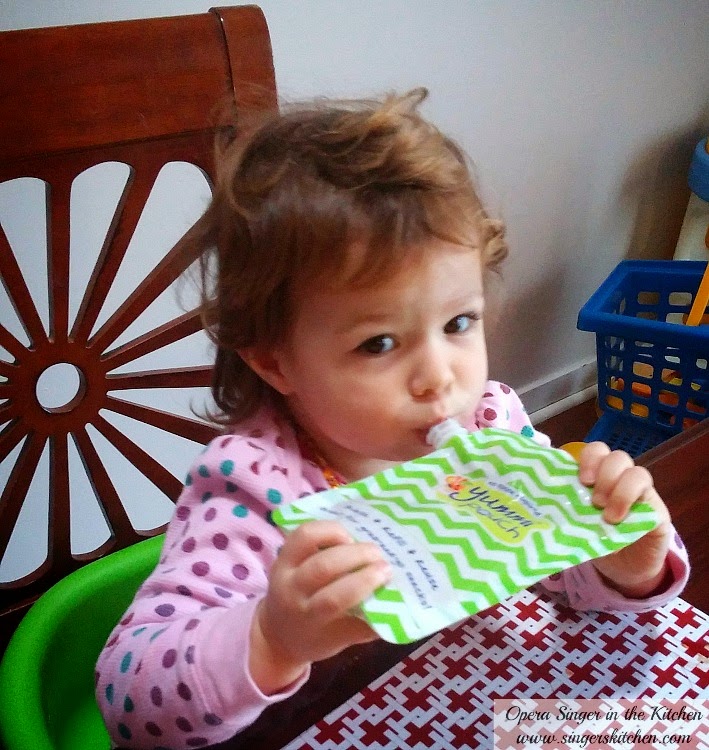 I am really excited to see how long these last especially since they have lasted as long as they have.



SO what is one of the girls favorite puree? One I like making is super simple. I steam 1/2 cup of spinach and blend it with 2 cups of applesauce until super smooth. I look forward ordering more pouches in the future.





Related