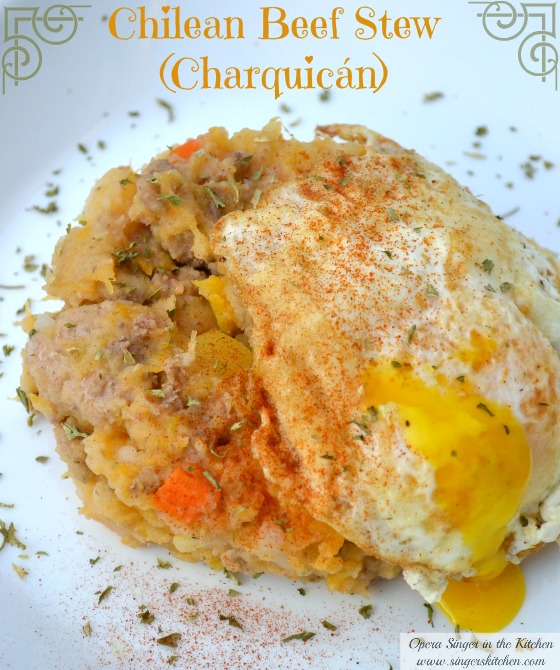 This week I did not have a meal plan but have been pretty much been flying by the seat of my pants. Luckily the meals that I have intuitively been creating have not been difficult at all and super easy to prepare. I definitely know that I have been wanting comfort foods but have been really trying to stay in the healthier category.
Two days ago, I had in mind to make a beef stew but then I changed my mind for the second time and decided to revisit a recipe I made back in 2009. Yes. I cannot believe it has been 5 years since I last made this recipe. I only remember my husband telling me not to make it again, or that it was not his preference, so, hence, the delay in making it again. As I debated making my Chilean stew, I figured enough time passed that my husband would be over his dislike of the dish and that he hopefully forgot about it. After all, I had a hankering for the meal.
Chilean Beef Stew (Charquicán)
Prep Time: 30 minutes
Cook Time: 20 minutes
Total Time: 50 minutes
Ingredients
3 cups butternut squash, diced
4 cups potatoes, diced
1 large onion, diced
1/2 pound ground beef
1/2 pound ground turkey
4 carrots, diced
4 garlic cloves, minced
2 tsp salt
2 tsp ground pepper
1/2 tsp cayenne pepper
2 Tablespoons olive oil
2 teaspoons ground cumin
6 eggs (fry eggs to go on top of serving)
2 teaspoons parsley flakes (garnish)
Instructions
Dice the squash and potatoes and place in a pot and cover with water.
Salt the water and boil for 15-20 minutes until veggies are softened.
Meanwhile, heat the olive oil in a large pan, and sauté the onions, garlic, and carrots for 5 minutes.
Add the meat to the mixture and spices and cook the meat mixture for 15 minutes.
Cover the pan in order for the meat not to dry out.
Drain the squash and potatoes and using a masher, mash the veggies until they resemble mashed potatoes. Add the meat mixture and stir.
In a smaller pan, fry each egg and add one egg on top of each beef stew serving. Sprinkle with parsley and paprika.
https://singerskitchen.com/2014/10/chilean-beef-stew-national-healthy-lung-month.html/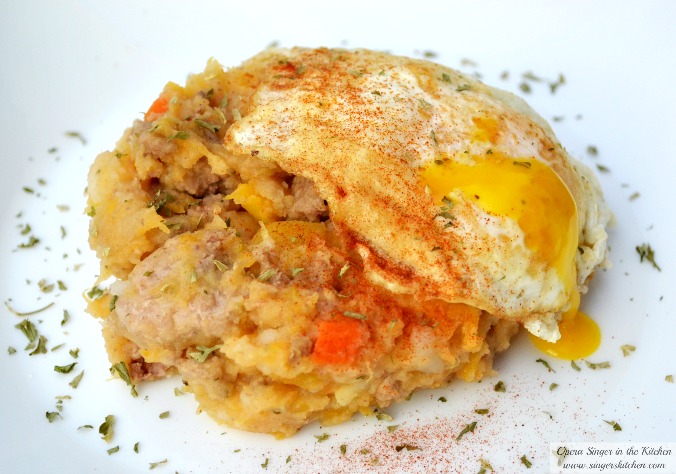 Tuesday must have been a day I was remembering my Chilean grandmother because I only made her recipes, or at least recipes that tasted like hers. I sometimes feel like I will forget her if I do not make meals the way she used to make them so I remember her by preparing meals she would have. I always share the traditions we had every time we would go to her house. I especially loved our Sunday tradition where we always had a spread of cold cuts, pâté, Chilean bread, dulce de leche, and English tea. Why is it that our fondest memories are surrounded by food? I think it is pretty wonderful and amazing how God works with our senses and memory.
While I know my grandmother passed away from bone cancer, I do not even know what kind of treatment she went through, but I have to be aware that I might have the same gene that allows me to inherit the same issue. I never really dwell on this, but knowing it makes me want to know more in order to prevent the possibilities.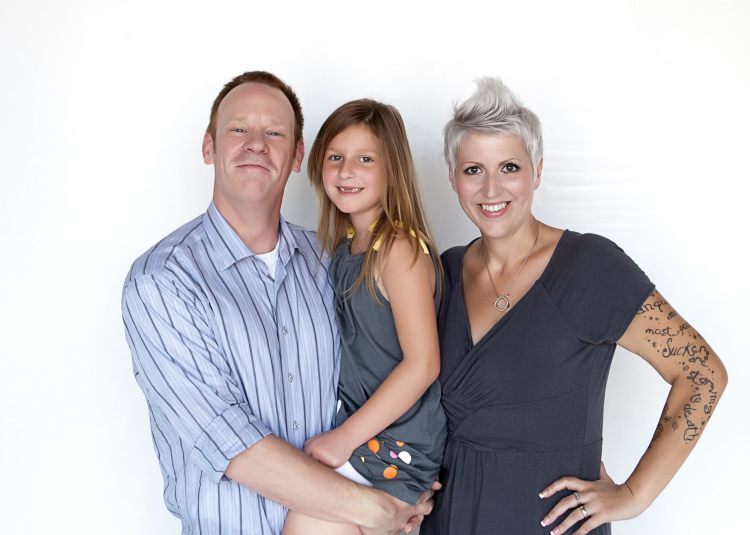 There are some other people that do not have a chance like that or that develop cancer because of other situations like Heather Von St. James. Eight years ago, she was diagnosed with pleural mesothelioma, a rare cancer caused by exposure to asbestos, that affects the lining of the lungs. She had just given birth to her daughter Lily, and was told that she might not live to see her first birthday. After the removal of her left lung and a series of treatments, she is now part of the very small group of mesothelioma survivors. AMAZING!
What a blessing she is that she can share her story and inform people how to stay safe from exposure to asbestos and since it is National Healthy Lung Month, I want to highlight her story. Check out a snippet of her story.
I take her story very personally because at one point, I used to work at a hospital, and while we were educated about how to take care of ourselves from inhaling toxic substances and dressing in correct hospital gear when preparing medications, I knew I had to be careful. I think we should all be careful and be informed on the dangers of inhaling toxic substances, like asbestos. Asbestos is still not illegal in the US which is SUPER scary to me. What does it take for that to change? Well it sounds like there are personal precautions we need to take especially since there is roughly 30 million pounds of asbestos still used in the US.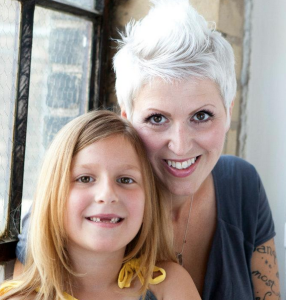 Heather was exposed by wearing her father's work coat, which was coated in asbestos, which over time, caused her to be diagnosed with pleural mesothelioma. What are ways that WE can protect ourselves from exposure? First is being aware! Even more than 30 years after the peak of its use, asbestos exposure is still the NUMBER ONE cause of occupational cancer in the US. Asbestos-related cancer is high among military veterans because of their exposure on naval ships or in ship yards on military bases. Another high risk of being exposed to asbestos are areas of renovation and construction both at homes and in older school buildings and other public facilities. None of this information is geared to scare but to INFORM. The more we know, the better to protect ourselves and our families.
Thank God that Heather and her family were blessed to find the best treatment to aid in her survival of mesothelioma because most patients are given only 10 months to live. What a voice of hope so why not share her story? I know that I will now be even more keenly aware of the dangers of exposure to this invisible killer.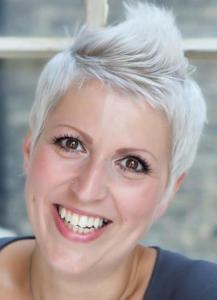 Read more about Heather's story HERE and about asbestos exposure.
Related