Is your garden still producing an abundance of zucchini? This Stuffed Zucchini Bites With Italian Chicken Sausage is a unique way to use your veggies and a fun one when including your kids in the kitchen. It is also gluten-free and low-carb.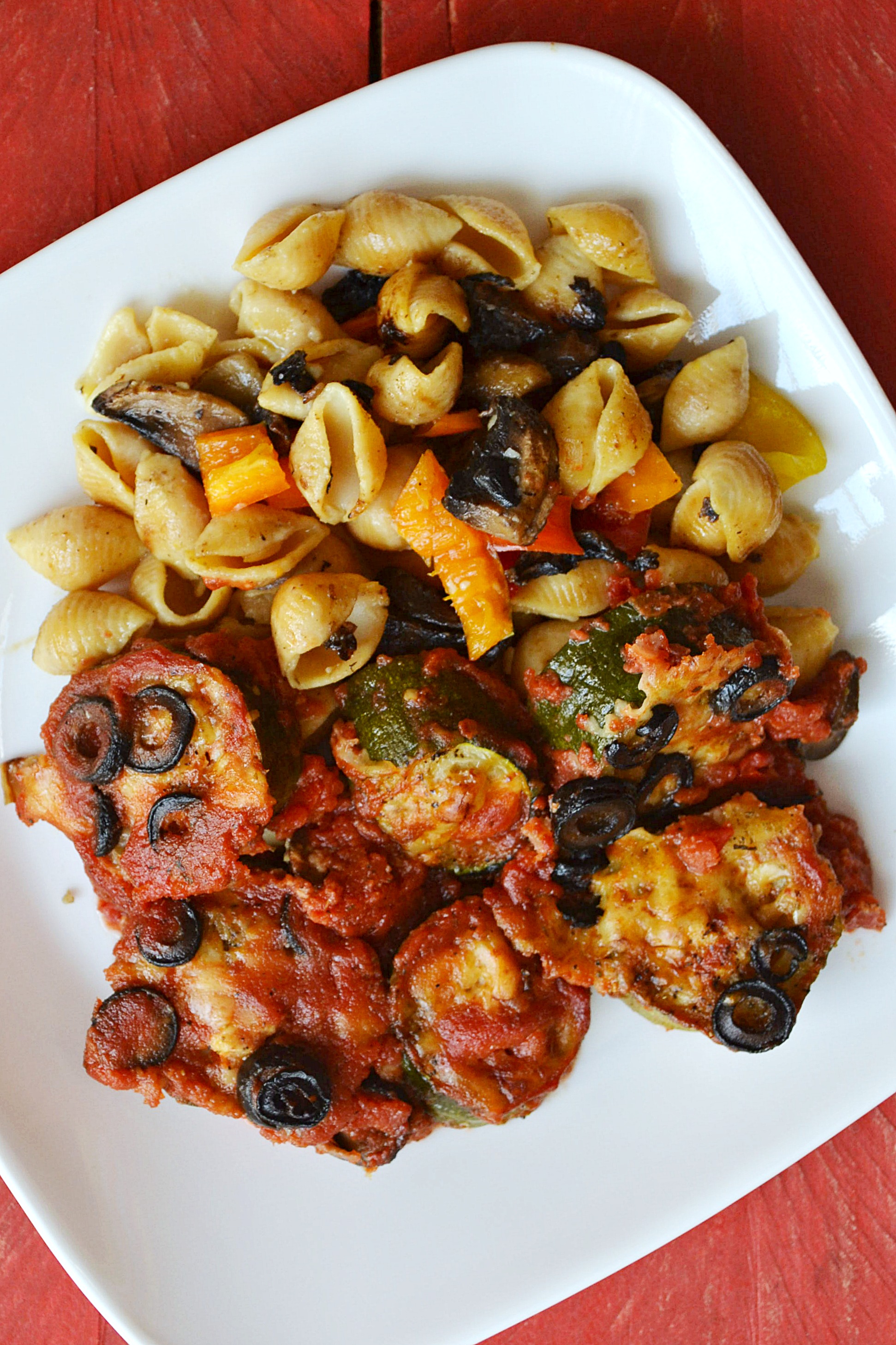 Disclosure: This is a sponsored post with First Fresh Chicken Sausage. All opinions, photos, and recipes are my own.
I cannot believe we are in the month of August already! I have to face the facts that my husband and kids will be in school so very soon. Every year I say I need to start a meal plan but I have come to realize that I am not that type of person. What I do like doing is planning last-minute and seeing what I have in my fridge. Of course, this is not great all the time.

To Meal Plan or Not
Usually on Sunday evenings I ask my husband what kinds of meals he would like. Other times I stick to trends, like Meatless Mondays or Taco Tuesdays. Great, I have two days planned out for me now how about the rest of the week. One thing you might not remember about me, but I especially like cooking around the seasons.
This morning I realized that I really do not stick to any cuisine nor to I pattern after one. I am a continental cook because I love cooking cuisines from all the world YET I like creating my own recipes fusing them and giving them my own touch.
Call me the continental cook from now on. It is so true that I dislike labels but I see how my mother cooked when I was growing up and I am for sure her daughter. She influenced how I cook and I have to say that I enjoy it. Hence the reason why I do not use meal plans, but I digress.

Meat options – Sausage
When I look at my meat options I try to mix up my fattier choices with lean ones. Sausage is usually a high fat meat and one we do not have as often. We have tried turkey sausage and have liked it OK in certain dishes. I love having my options when looking to sausage which is why I was excited to check out First Fresh Chicken Sausage products.
I dare say I have seen anything like these products but I am totally happy to have them as leaner options in our breakfast, lunch, and dinner menus. It has 70% less fat than regular sausage and is gluten-free! It also contains no MSG and uses clean ingredients to bring an authentic flavor. I am actually working on getting my local stores to stock this because it is a tasty option especially having the Hot Italian Chicken Sausage.

Stuffed Zucchini Bites With Italian Chicken Sausage
I love creating recipes with zucchini especially since it is not my husband's favorite veggie. I always try to make something different to change his mind to the point where he just loves it. Ha!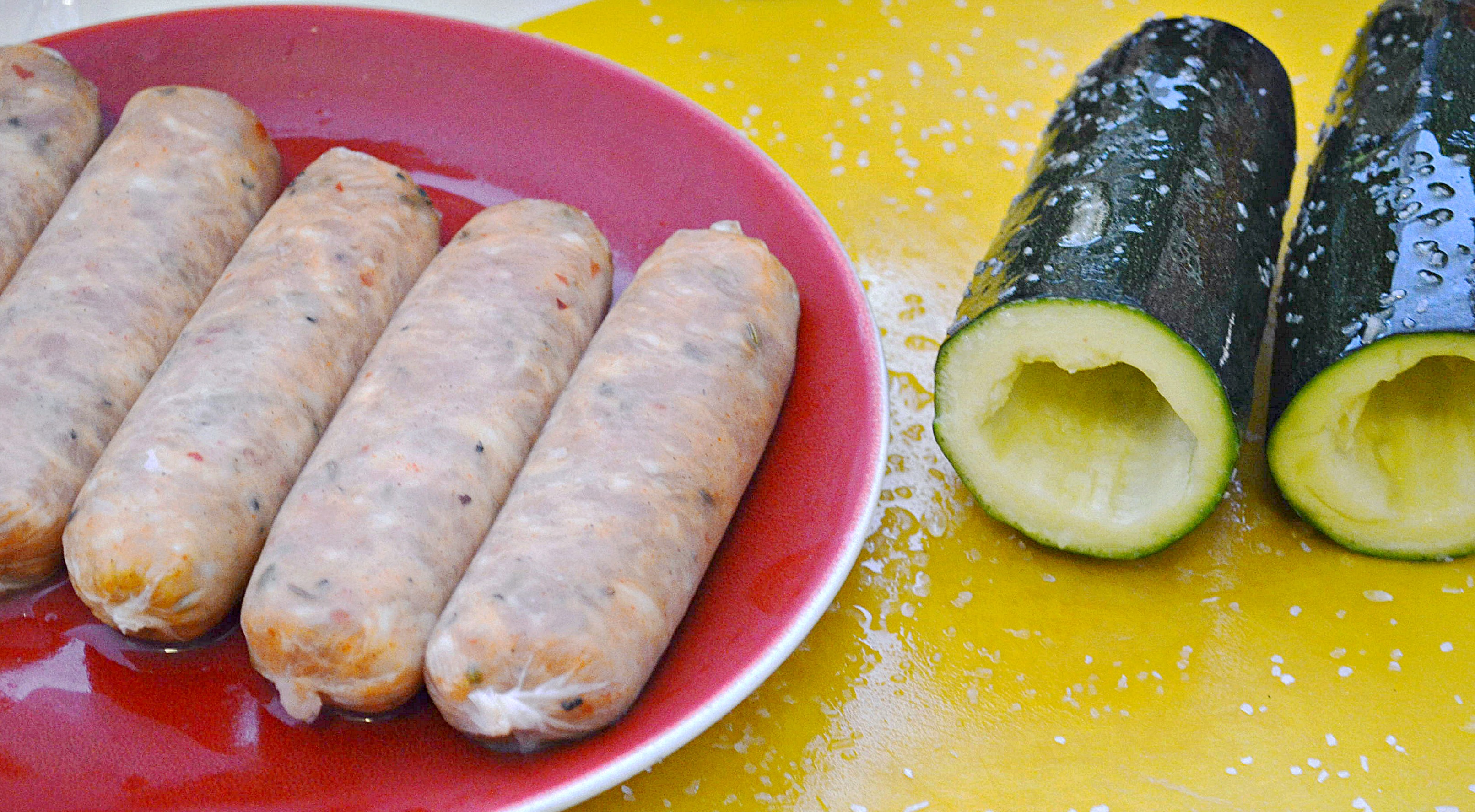 I had fun creating this recipe where I hollowed out large zucchini and stuffed it with First Fresh Hot Italian Chicken Sausage. It could easily be made with their Mild Italian Chicken Sausage too because the Hot Italian IS spicy.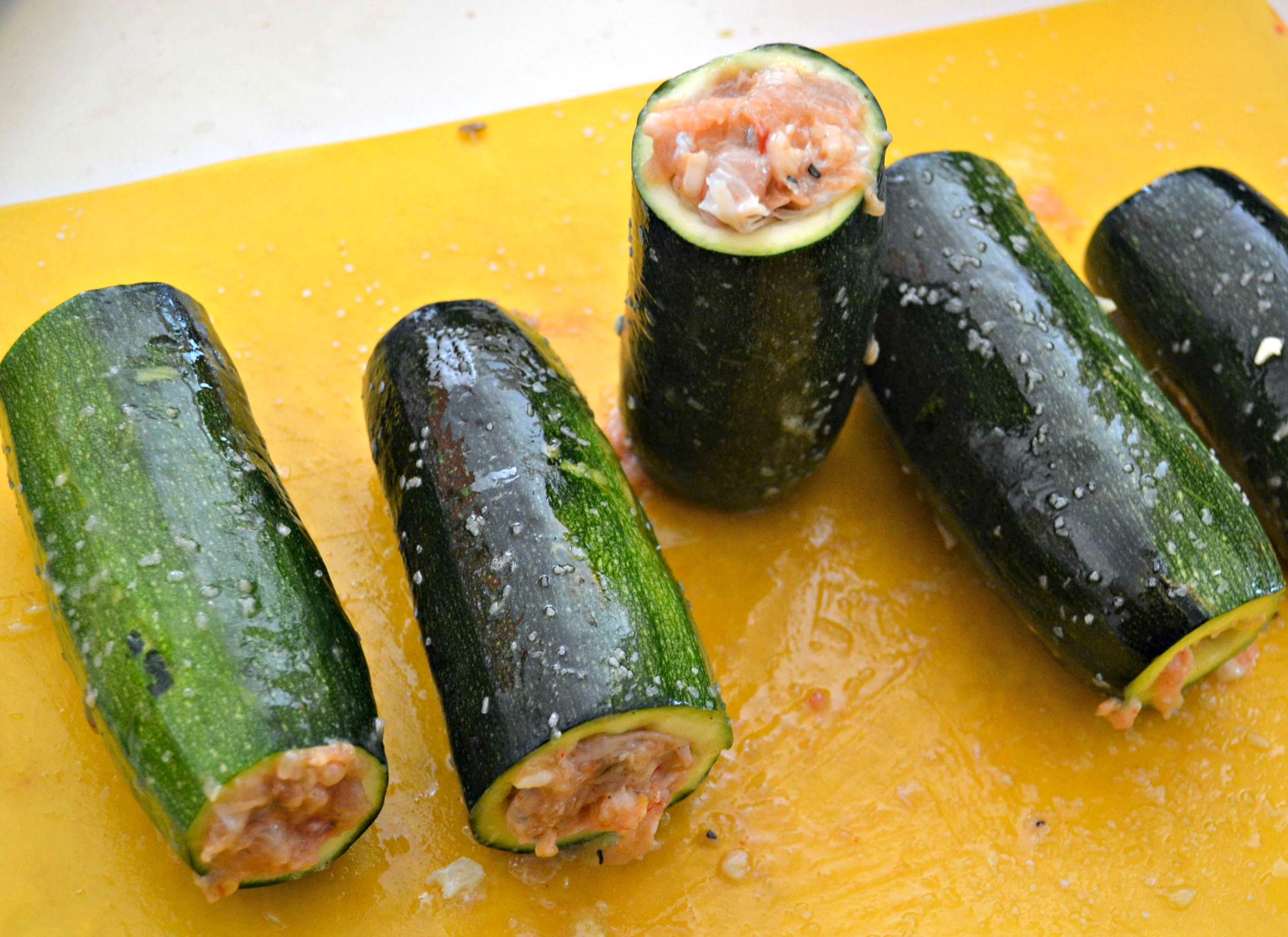 Once I stuffed the sausage, I sliced in 1/2-inch slices and placed in a dish with prepared marinara. This could easily be substituted with store-bought sauce on busy evenings. Even so, this recipe is fun and quick and makes eating exciting for your family.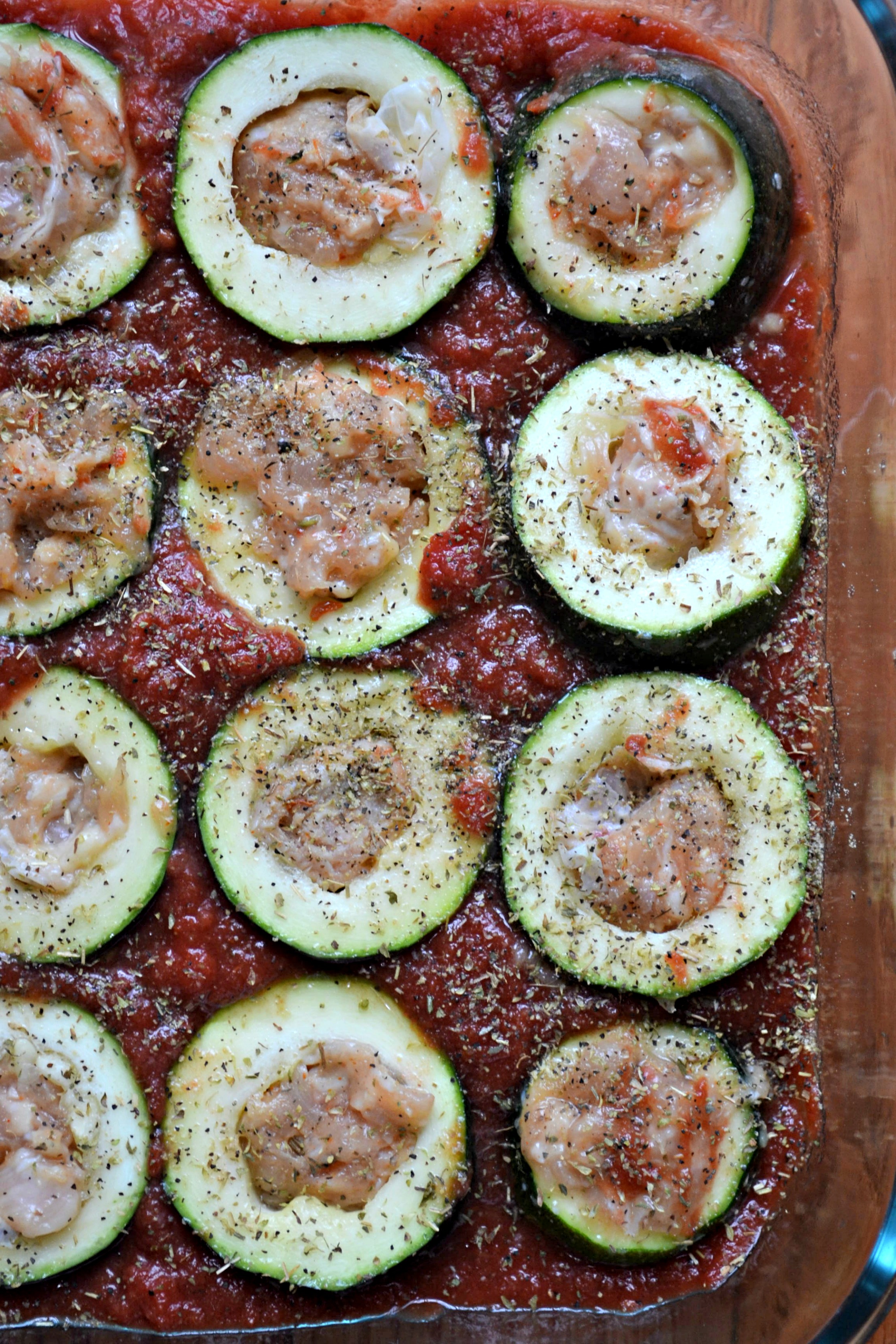 Want to try this product? See if you can get your stores to stock this product. Check the recipe below!
Italian Chicken Sausage-Stuffed Zucchini
by Noelle Kelly
Prep Time: 20 minutes
Cook Time: 25 minutes
Keywords: bake entree lunch low-carb gluten-free zucchini cheese chicken Italian summer
Ingredients (6 servings)
Italian Chicken Sausage-Stuffed Zucchini
3 large zucchinis, ends cut and filling hollowed
1 First Fresh Hot Italian Chicken Sausage
kosher salt
olive oil
1 cup mozzarella
Italian seasoning
Tomato sauce
16-ounce can tomato sauce
2 teaspoons honey
1 teaspoon salt
1/2 teaspoon black pepper, crushed
1 Tablespoon Italian seasoning
1 teaspoon garlic powder
Instructions
Sauce
Mix the tomato sauce with all the spices and herbs.
Add to a 9×13 glass pan and spread evenly.
Preheat oven to 400 Fahrenheit.
For Zucchini
Cut each large zucchini in half and using a serrated knife, grapefruit spoon, or regular knife, and hollow out the center of the zucchini.
Spray with olive oil spray and then add kosher salt outside and inside squash.
Use one link of chicken sausage for each zucchini half and stuff the link inside the hollowed zucchini.
Repeat with the rest of the zucchini.
Slice each zucchini width-wise into 1/2-inch slices and place each in the sauce.
Repeat with all the zucchini.
Shred the mozzarella and sprinkle over the zucchini and sprinkle some Italian seasoning.
Bake for 25 minutes. Serve with chickpea pasta or with a green salad.
Related