This is a sponsored post with Acme and Produce for Kids.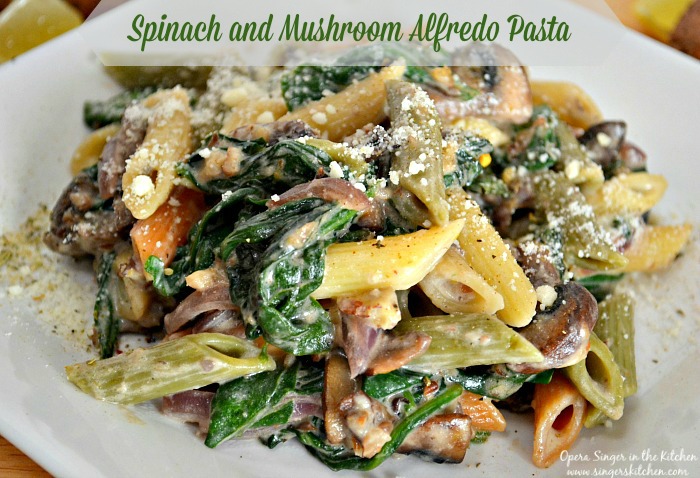 If you opened my refrigerator you would notice that it is overflowing with vegetables. One of the my daily missions is to introduce my children to vegetables is some form whether through smoothies, omelettes, or as a side. While I will admit that my toddlers will not always eat their vegetables daily, they will at least try it.  Despite this I know that kids all over this country do not have a chance to get their fruits and veggies the way we do at home which is why I was happy to have the opportunity to learn and share about the 13th annual Produce For Kids Healthy Eating Campaign.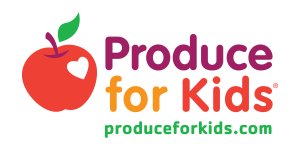 Produce for Kids partners with the produce industry and local grocery store retailers to host several campaigns each year to raise funds for children's non-­profit organizations while educating families about the benefits of healthy eating with fresh produce. This spring, ACME stores in the Philadelphia area will join retailers nationwide to participate in Produce for Kids' spring campaign, which will raise money for Philabundance, the area's largest Feeding America food bank. What better way to support this campaign than to share our love for veggies by getting our girls in the kitchen with me and making this Spinach and Mushroom Alfredo Pasta.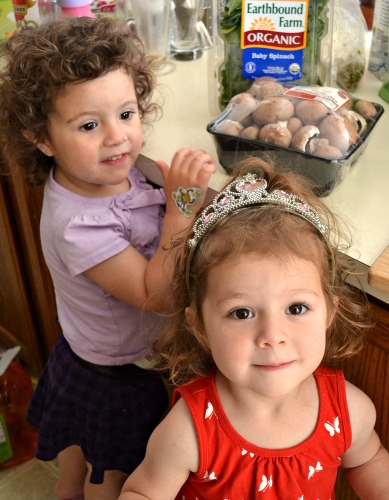 One of the things my girls love to do is eat but I have noticed that my girls will eat a meal even better if they help me so I decided to make a meatless meal for dinner using veggies that from participating suppliers in the campaign. As I placed the ingredients on the kitchen table I explained to the girls what we would be preparing and I even suggested ingredients they might want in their dish. I was surprised that they were eager to try new flavors.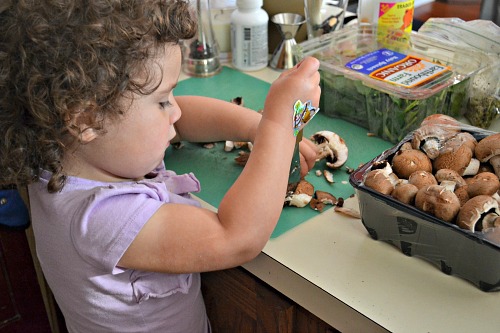 My girls sliced the To-Jo Baby Bella Mushrooms and then we pan-fried them in olive oil, with red onions and garlic. My oldest toddler added the Earthbound Farm Organic baby spinach. It was fun having the girls alternate helping. The girls had chosen baby spinach because it was cute and since they love having it in green smoothies.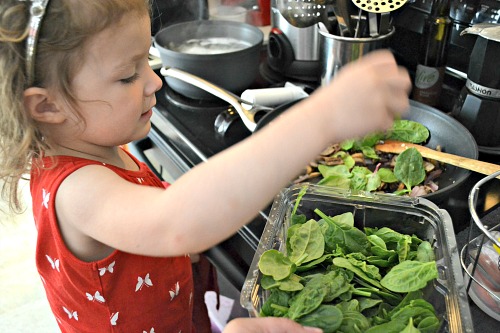 Another ingredient the girls chose were pecans. We crushed some pecan and added it to the cooked veggies and added the Alfredo sauce last. While the veggie sauce simmered we cooked the pasta which ended up being a tri-color penne pasta.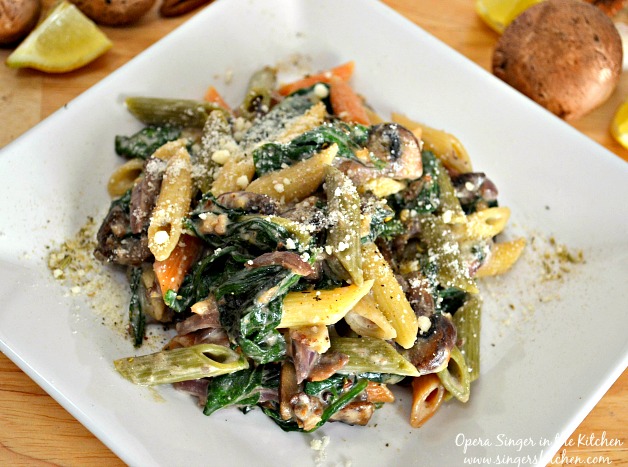 Once the meal was finished the girls were excited to try their creation and they ate every bite. In fact, it was the first time that my youngest toddler consumed cooked spinach. I was excited! We all enjoyed a light dinner packed with vegetables that made for a healthy Monday night.
Prep Time: 10 minutes
Cook Time: 25 minutes
Total Time: 35 minutes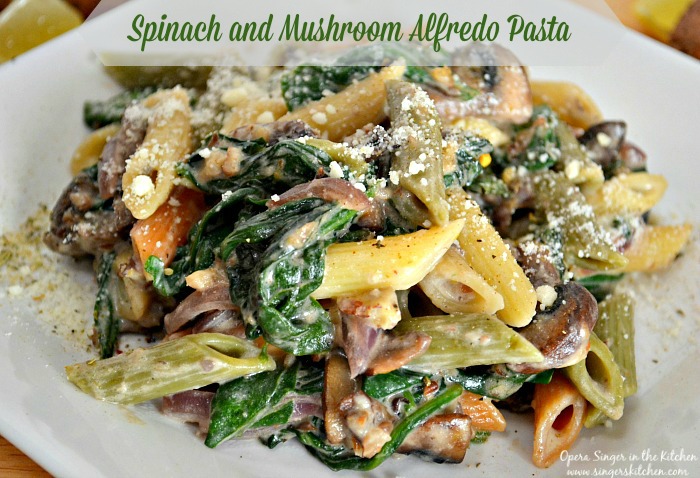 Ingredients
2 cups To-Jo baby bella mushrooms, sliced
5 ounces Earthbound Farms Organic baby spinach
3 garlic cloves, minced
1 small red onion, sliced
2 Tablespoons olive oil
1 teaspoon salt
1 teaspoon black pepper, ground
1/3 cup pecans, crushed
1 teaspoon lemon zest
8-ounces store-bought Alfredo sauce
2 cups tri-color penne pasta, uncooked
Parmesan cheese
lemon juice
Instructions
Heat large non-stick skillet and add olive oil medium heat.
Add sliced mushrooms and onions and cook for 10 minutes.
Add garlic and spinach and continue cooking for another 5 minutes until spinach is wilted.
Add crushed pecans, salt, pepper and lemon zest.
Add Alfredo sauce and continue cooking for another 10 minutes.
Cook penne pasta according to package directions.
Drain water and add cooked pasta to veggie mixture.
Serve 1 1/2 cups of pasta mixture and squeeze lemon juice over pasta and Parmesan cheese.
https://singerskitchen.com/2015/05/produce-for-kids-spinach-and-mushroom-alfredo-pasta.html/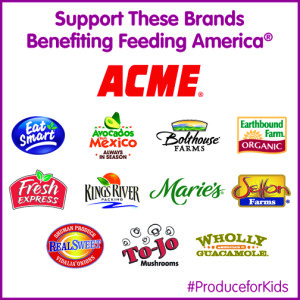 The campaign will run April 24 through June 4, is supported by 11 participating fresh fruit and vegetable suppliers, representing every major category of fresh produce. ACME grocery shoppers are encouraged to purchase more nutritious fruits and vegetables and, in exchange, suppliers will make a donation to Philabundance through June 4. ACME shoppers can also sample simple, healthy Produce for Kids recipes at select stores on May 15. Many stores will host recipe demonstrations and special events featuring characters from Cloudy with a Chance of Meatballs 2.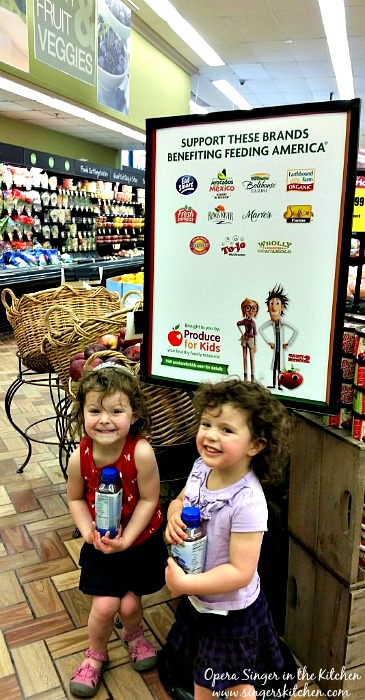 Make sure to check in-store displays and signage, featuring characters from Cloudy with a Chance of Meatballs 2, which will be displayed in local grocery produce departments and will list all participating companies. The signage will direct shoppers to www.produceforkids.com, which features more than 200 registered dietitian-approved and family-tested recipes, meal planning tools, grocery store specific campaign details, and healthy tips from real parents. Shoppers are encouraged to share their own healthy recipes and ideas during the campaign using the hashtag #produceforkids.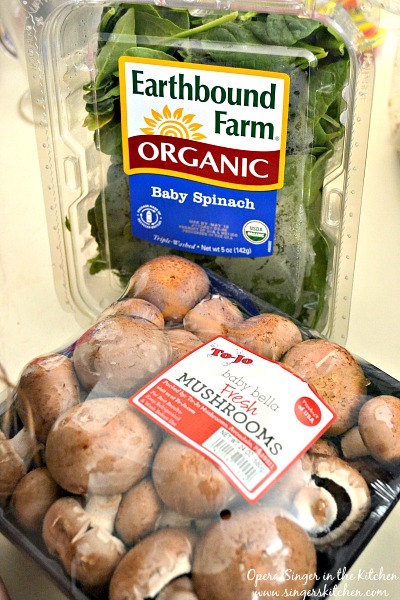 Grocery retail partners participating in the Produce for Kids campaign include: ACME Markets; Associated Wholesale Grocers' Major Savings, Advantage, Independent, Country Mart, Homeland and United divisions; Meijer Stores; Niemann Foods, Inc.; Price Chopper; Publix Super Markets; and Roundy's Supermarkets, Inc's Pick n' Save, Copps and Metro Market divisions.
Related