This is a great smoothie for anyone even NEW moms like me with newborn babies. It has great ingredients to get breastfeeding moms exactly what they need.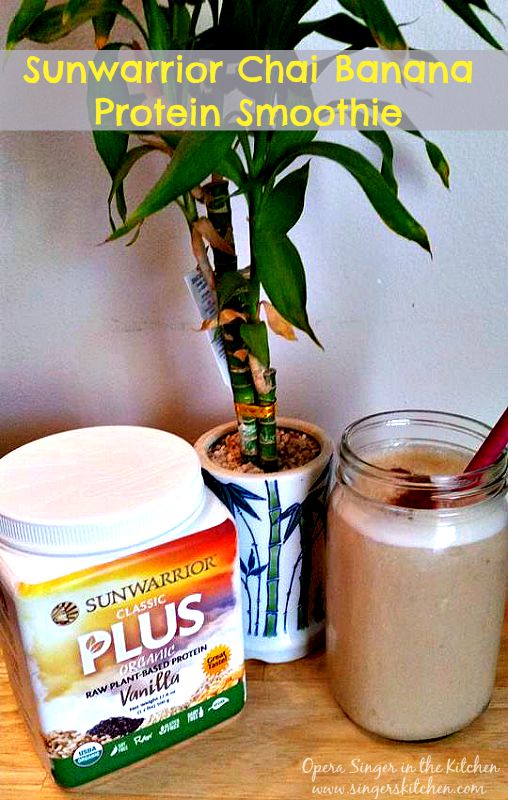 I have about 8 days before I have a new baby in our home. Scratch this. This post was intended to be posted before the baby was born but I was asked to come in and be induced so now I have a newborn at home. I am both excited and nervous at the same time! With the birth of my daughter, I know that I will be thinking about the baby weight I need to shed. While I will not be obsessing about it, I know I want to focus on it in a timely manner. One habit I have been including in my weekly ritual are smoothies packed with protein. My girls and I love making different kinds of smoothies for breakfast or even snacks so I know we will continue drinking and enjoying delicious goodness.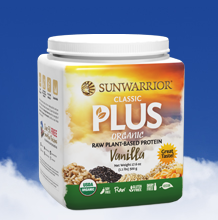 Sunwarrior recently came out with a brand new protein powder called Classic Plus Organic Raw Plant-Based Protein Powder. Here are a few facts about this new powder:
It is Sunwarrior's first USDA Certified Organic Protein Powder & the first new product released in 3 years.

This new powder is Sunwarrior's original rice protein with added amino acid balancing effects of peas, chia seeds, quinoa, and amaranth.

It is Sunwarrior's best tasting protein yet
I have often expressed in previous posts about my love and hate relationships with protein powders. I can never drink a smoothie on an empty stomach and sometimes my blood sugar levels drop depending on the ingredient list that other protein powders contain. So far, I have been impressed by the way my body has reacted to other Sunwarrior powders and even this new powder has proven itself to be just as great.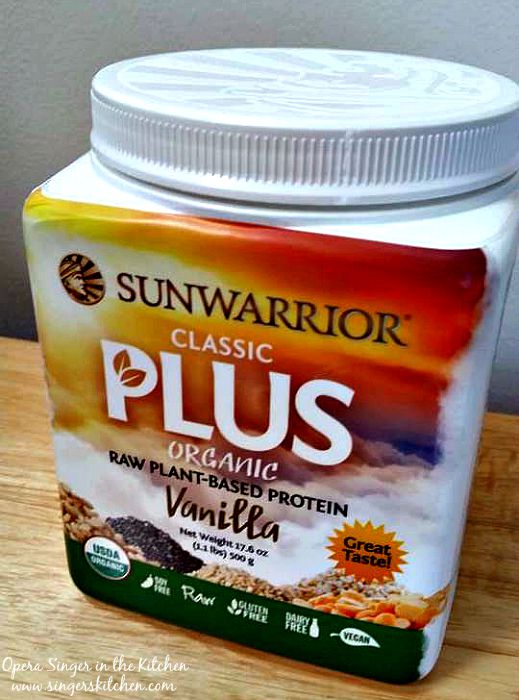 I love the fact that the powder is raw, vegan, and uses superfoods to supplement the body with healthy resources. I decided to create a smoothie that was a complete meal but a treat at the same time. Growing up, most Sunday evenings consisted of eating very lightly. We would make popcorn and have lemonade. Other times we would have oatmeal drinks with toast. Our banana drinks were blended with raw oatmeal and milk along with cinnamon and sugar. It was so hearty and filling that we were content with our light dinner every Sunday.
I decided to take that memory and combine it with my latest obsession for chai. Coffee has been placed on the backburner for chai so I have been making smoothie with almond milk and chai. I decided to make that same smoothie and adding the Sunwarrior with a banana, spices, and even some oatmeal. I also did not forget the ice since I am loving my cold drinks as of late.
The results are all too good. The chai spices combined with the banana and oatmeal make it a filling and delicious smoothie for myself and even my kiddos. They certainly love watching everything I put in my smoothies. I look forward continuing the newest Sunwarrior powder even after the baby is born and hope that it will be a positive regimen while breastfeeding a baby.
What is your favorite smoothie combination?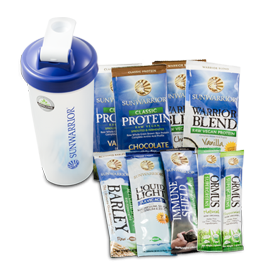 Do you like smoothies or are you having a hard time finding the RIGHT protein powder? You have a chance to enter a fun little giveaway where ONE winner will receive a blender bottle and sampler pack of Sunwarrior protein powders. It definitely is  a great giveaway seeing that I love my blender bottle already.
Related