Disclosure: This is a sponsored post through Giant Food Stores. All opinions and photos are my own.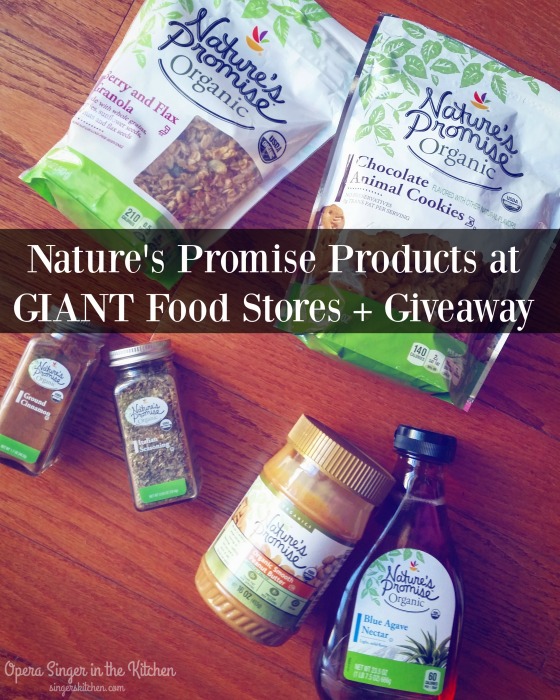 One of the things I like doing, mostly on my own, is grocery shopping. I like looking for deals and I love comparison shopping especially on a budget. It is really challenging and impossible, really, to even do it with kids. Since I have a tight schedule during the week, I alternate between my favorite grocery stores, depending on the area and the time of day. I also know what my stores carry when the times comes to replenish our main food staples.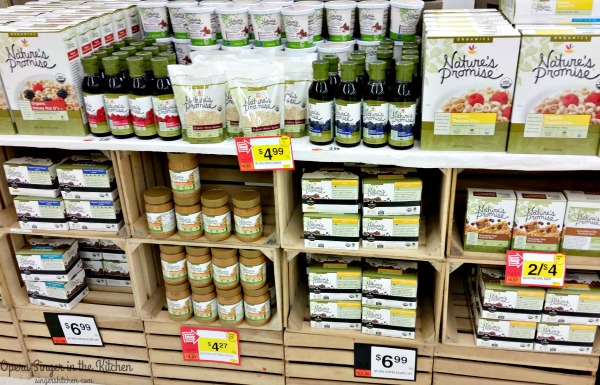 GIANT Food Stores, is one of the grocery stores where I shop and find great deals. They offer their own line of organic and "free from" products called Nature's Promise. It's an affordable option for customers looking to save money and still go organic. Since we started using YNAB, or You Need A Budget, program, we have set aside a percentage of our income to groceries. Personally I always battle with the most important items to buy that are the best for my family, but when it is affordable it makes it easier to make a part of your pantry.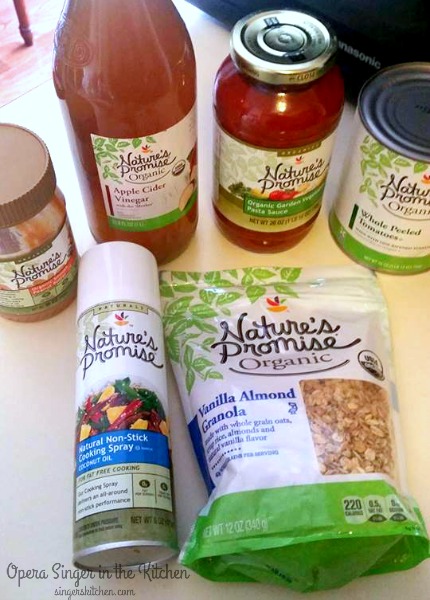 This is what I have experienced with Nature's Promise. While at first I thought it was only offered in the meat department, I quickly realized I was sorely mistaken! There are actually more than 800 different Nature's Promise products from perishable to non-perishable and health and beauty care to household items. BOY, was I wrong! GIANT Food Stores is currently in the midst of a refresh of Nature's Promise with updated product packaging and addition of more products.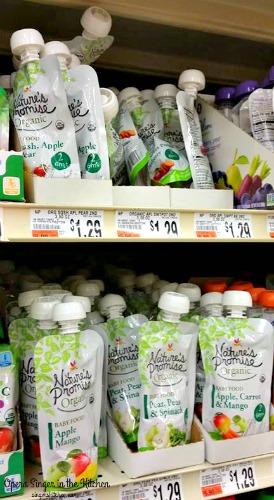 Most recently introduced products include all-purpose household cleaners, laundry detergent, hand soaps, vitamins, baby food, spices, artisan breads, marinades, and turkey bacon. All Nature's Promise organic products meet the standards of the USDA National Organic Program and feature the USDA Organic Seal. Beginning in 2015, GIANT / MARTIN'S made improvements to its Nature's Promise products to provide customers more transparency by migrating from "natural" to " free-form." This means customers can clearly see what is found in the products in order to know what unnecessary artificial ingredients there might be.

I was able to try a few more products from different departments and really thought the toilet paper was at a good price and good quality. I also tried the coconut spray which was great on days I keep my healthy fats on a minimum. The apple cider vinegar I use every day and was at a great price compared to the other brand I purchase. Healthier options for pasta sauce which included some veggies in the puree, was delicious and well-consumed by my kiddos.

The granola was another delicious product our family enjoyed. My girls can consume a bag within 3 days and it is probably one request I will put in to GIANT Food Stores, make BIGGER bags so they can last longer. Ha! Either way, I was happy with all the options in each department and the price point did not break the bank and I was able to stay within budget. I like going with a list of items that I would need for 2 weeks and stock up so I do not have to go out again. Knowing that there are options in every department with a specific brand that is affordable, makes grocery shopping easier.
Want a chance to purchase a few Nature's Promise products the next time you are at GIANT or MARTINS? Enter the giveaway below!
Related