As musicians, my husband and I love to expose our girls to the arts in various ways. Their appreciation for different musical genres is definitely growing and we love seeing them enjoy music. This past Saturday we had the opportunity to check out a local production of Aladdin Jr. at the Walnut Street Theatre in Philadelphia geared for kids. Thanks to PR for getting us tickets to enjoy such a colorful and fun production.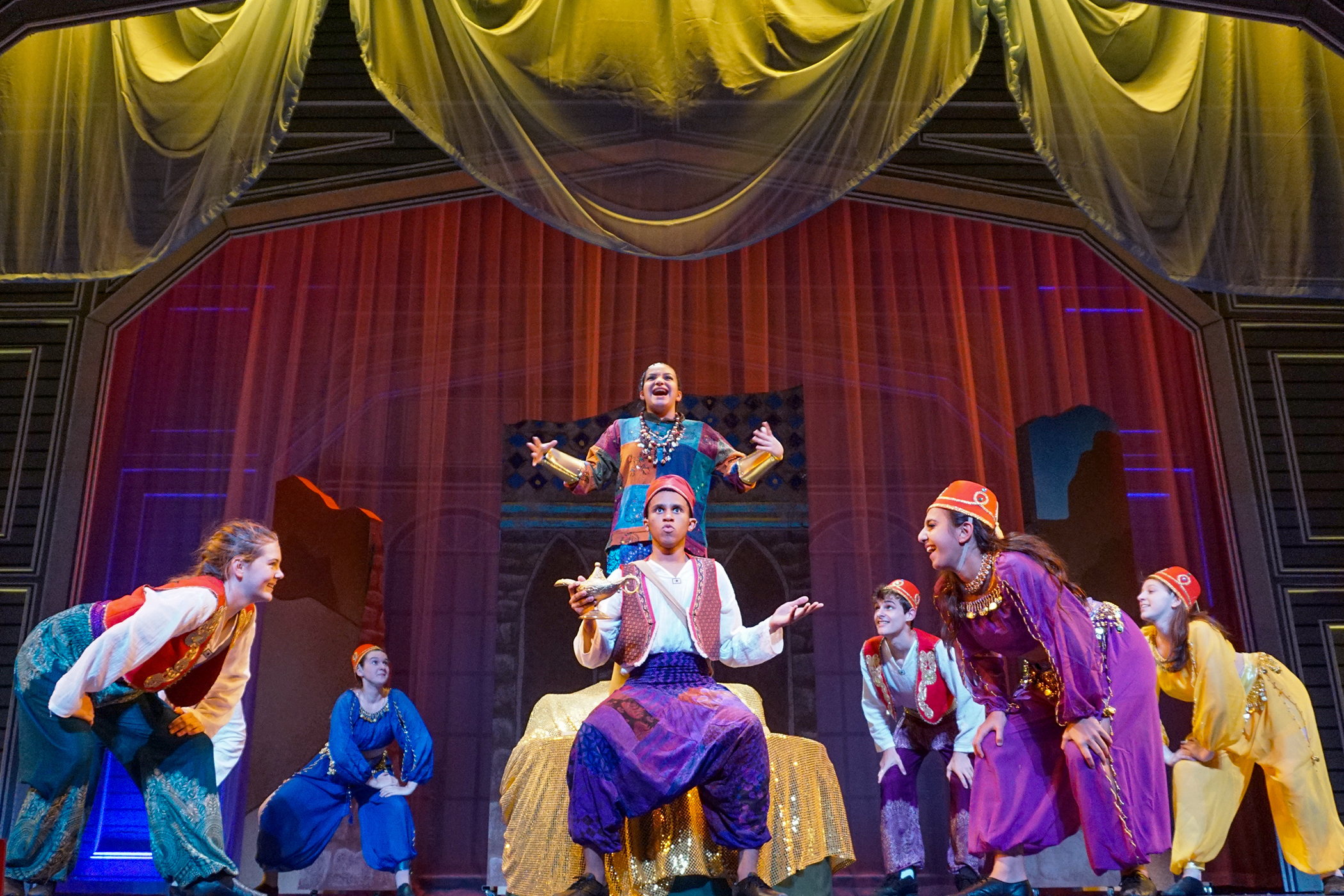 Disney's Aladdin Jr. is different than movie?
My husband and I really did not know the difference between the movie and the stage production of Aladdin but we soon found out through the HOUR-long show that was geared for families with kids, especially of all ages. Admittedly, even though my husband and I enjoy Broadway, we do not always keep up with the news and trends. 
Aladdin Jr. is a one-act, eleven scene theatre musical adapted from the 1992 film version of Aladdin. Since it was an hour, there was no intermission and families were quickly spared from meltdowns by their little ones. There are additional songs included as well that are not in the movie. We loved seeing the small cast also perform as the chorus throughout the whole production. It is pretty amazing to see how versatile these young performers can be.

The Production
We loved the performance at Walnut Street Theatre. We sat in the President's Box in the theatre that allowed for more space and privacy. The girls were able to find a seat that was comfortable even though they did need boosters, which the theatre did provide. 
The performers were very fun to watch. It seemed that they were all high school students who have a love for musical theater. The costumes were colorful and the production set was simple, colorful and easy to work with. It was very obvious that each student seemed to enjoy their roles and it definitely brought memories of being on stage.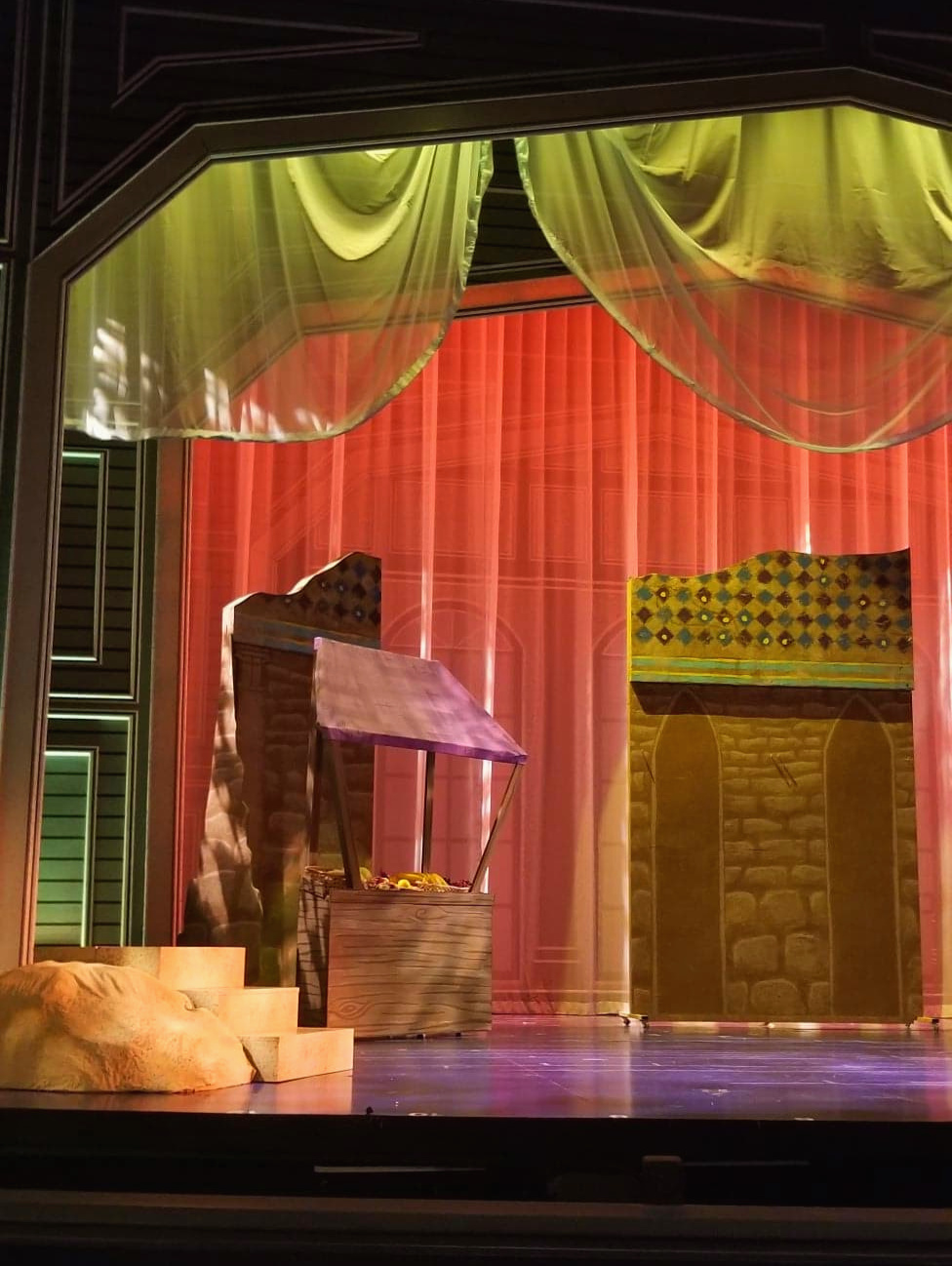 The actors portraying the princess, villains, and heroes of Agraba are local to the tristate area, and members of the Walnut Street Theatre School. Immanuel Rimmer of Wyncote, PA will take the stage as the title role of Aladdin with Domenica Passio of Philadelphia, PA playing the strong-willed Princess Jasmine. Melina Cruz of Philadelphia, PA will portray the all-powerful Genie with McKenna Rulan of Williamstown, NJ as the dastardly Jafar. Jafar's sidekick, Iago, will be played by Delilah Figueroa of Southampton, PA. Bringing to life Aladdin's three best friends, Babkak, Omar, and Kassim will be Nathan Esser of Bluebell, PA, Rachel Gopalani of Merion Station, PA, and Fionnaula Meister of Philadelphia, PA. The Sultan will be played by Andre Brockenbrough, Jr. of Philadelphia, PA

High School Students as Performers
We had a chance to meet some of the performers at the Meet and Greet outside in the lobby. The girls were able to get their Playbills signed with Jasmine and Aladdin. It was so cool to see my girls see these young singers up close and personal. We had a chance to speak to Melina Cruz (Genie) and to Domenica Passio (Jasmine) after the show and it was fun to hear where they attend school, what their favorite musicals are, and what they love about performing. Thanks for sharing ladies!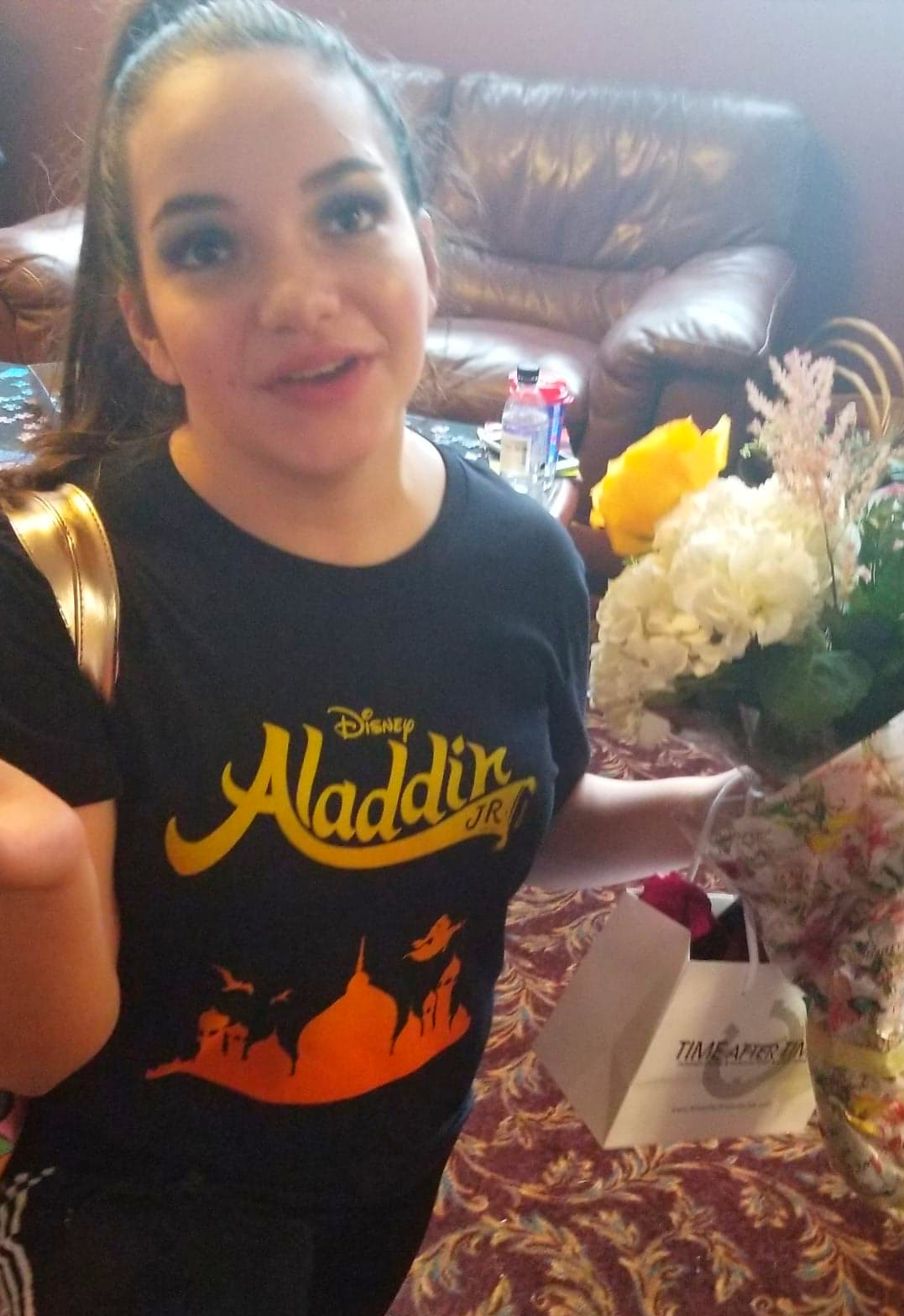 Their show favorites are Wicked and they both started singing when they were young especially Ms. Cruz. Miss Passio surprisingly started singing in 7th grade and is now a Senior. When music takes a hold of your life you go with it. The girls make their studies a priority with a degree in musical theater being their goal. It was great to see the passion in these young ladies eyes especially with my young girls watching.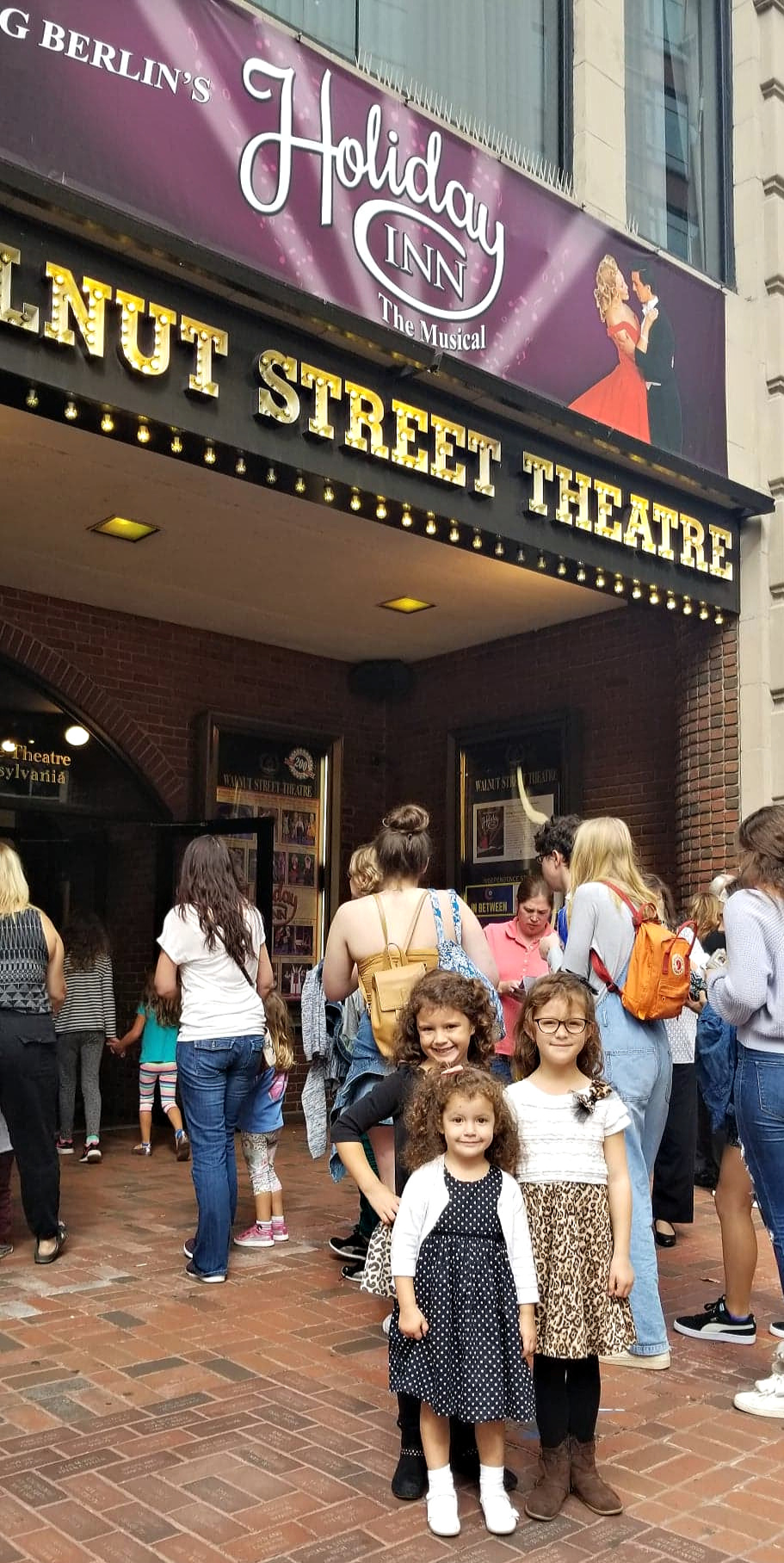 Walnut Street Theatre In Philadelphia
We loved visiting Walnut Street Theatre because it was our first time. There is a lot of history to the building, going as far back as 1809. It is America's oldest season and they are currently in their 210th season! How incredible is that? They have a big season subscription including productions geared for families with young children. As we left the theatre this weekend, they had just finished their 3rd production of Aladdin Jr. and were doing a quick turnaround for Irving Berlin's Holiday Inn. I forget how quick things move in theater.
Aladdin Jr. will be showing again this coming weekend, Saturday, September 29th at 11am and on Sunday, September 30th at 11am. Make sure to make plans to check it out with your family. We love going to the city so then you can hang around and walk Indpendence Hall and see Liberty Bell after. 
Do not know where to park in the city? Use the SpotHero app, and get a discount on your first reservation. It find the closest parking to your destination which you can reserve and book. It is so easy. Use my referral promo code: FRKDVQWXL
Related