When I know date night comes around, my heart skips a beat. It skips an extra beat when I know I am going into the city. Having lived in Houston, I am very used to city life even when I lived in the suburbs. Since moving from Chester County to Delaware County, we are now closer to the city. Suga by Foo was a lovely experience and definitely one to check out in the city.

Dining in Philly
For those who get anxious going into the city, I totally get it. I finally feel like I have a handle on how to enjoy the city. I know the spots to park without breaking the bank and there are always an amazing list of restaurants to try. One of the places we decided to check out was Suga (SOO-GAH) by Susanna Foo.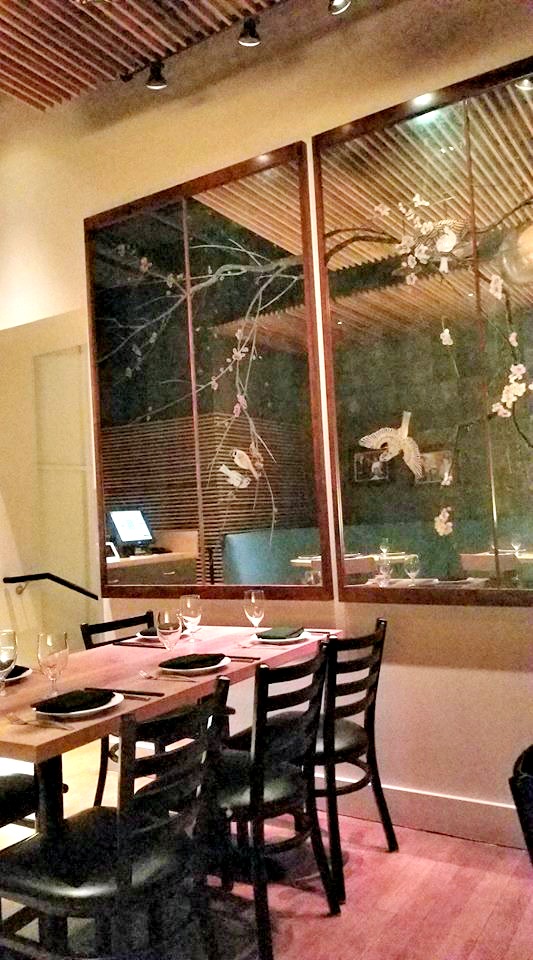 When I found out that Ms. Foo helped bring gourmet Chinese food to America and that she has won 2 James Beard awards, I knew my husband and I were in for a treat. The restaurant is tucked in the Rittenhouse Square district and is clearly an ideal place for a romantic dinner for 2.
Since we had a show to attend to before we arrived before official dinner but perfect timing for happy hour from 5 to 7pm. 
Dumplings
We started out with the Dumpling Sampler which came out with 6 different types of dumplings and 3 types of sauces. This was definitely an ideal appetizer to share because it highlighted the popular wild mushroom dumplings. Each of them were unique and very savory.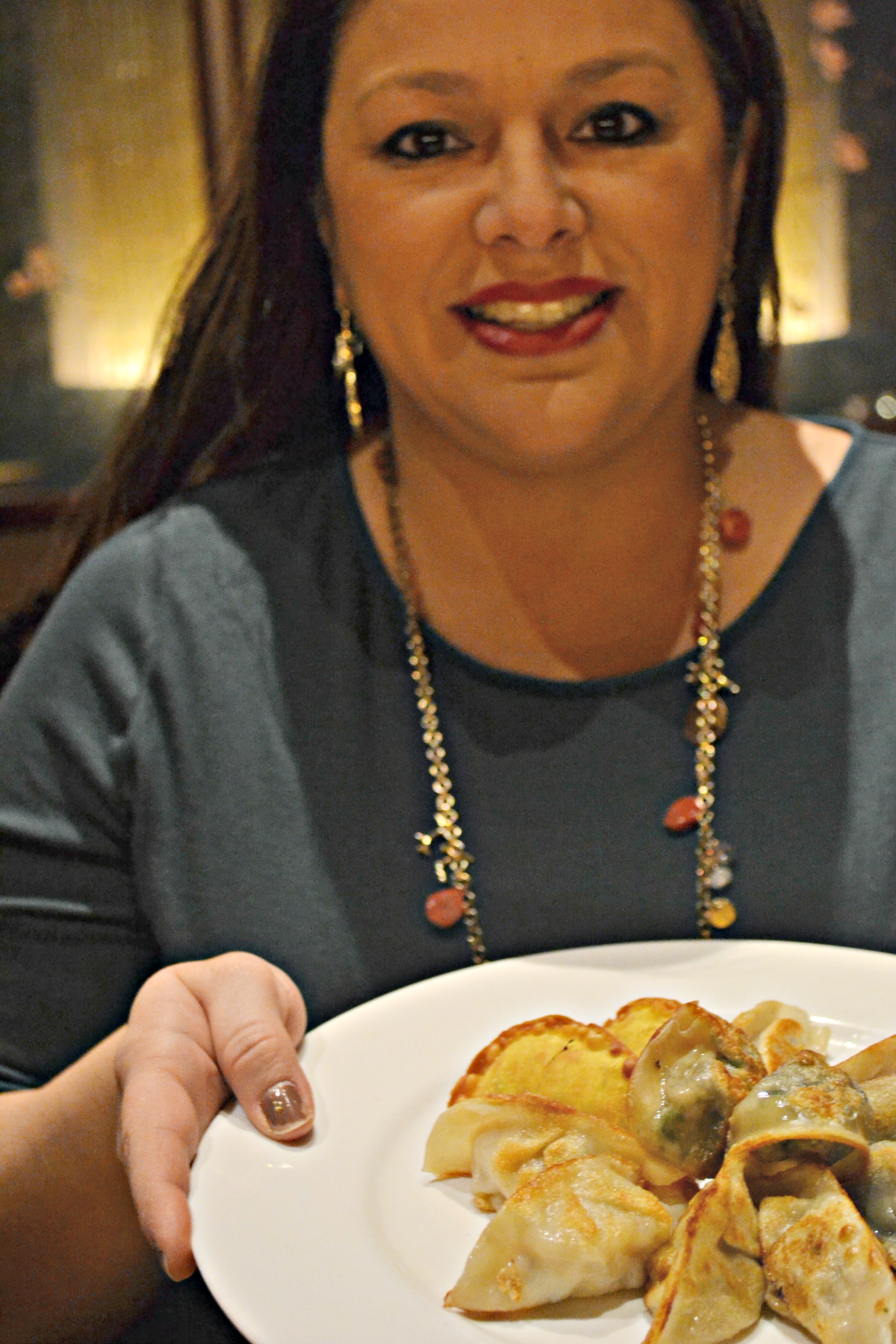 Our favorites? It was a tie between the wild mushroom and the lamb dumpling.

Main Dishes
Since it was our first time dining, we decided to try 3 different dishes that highlighted different parts of the seasonal menu. I ordered the Cilantro Sesame Chicken which came with thin strips of chicken mixed with julienne carrots, shitake mushrooms and cilantro. The menu indicated jicama and asparagus but unfortunately I did not realize the ingredient change until later. It was a simple but flavorful dish.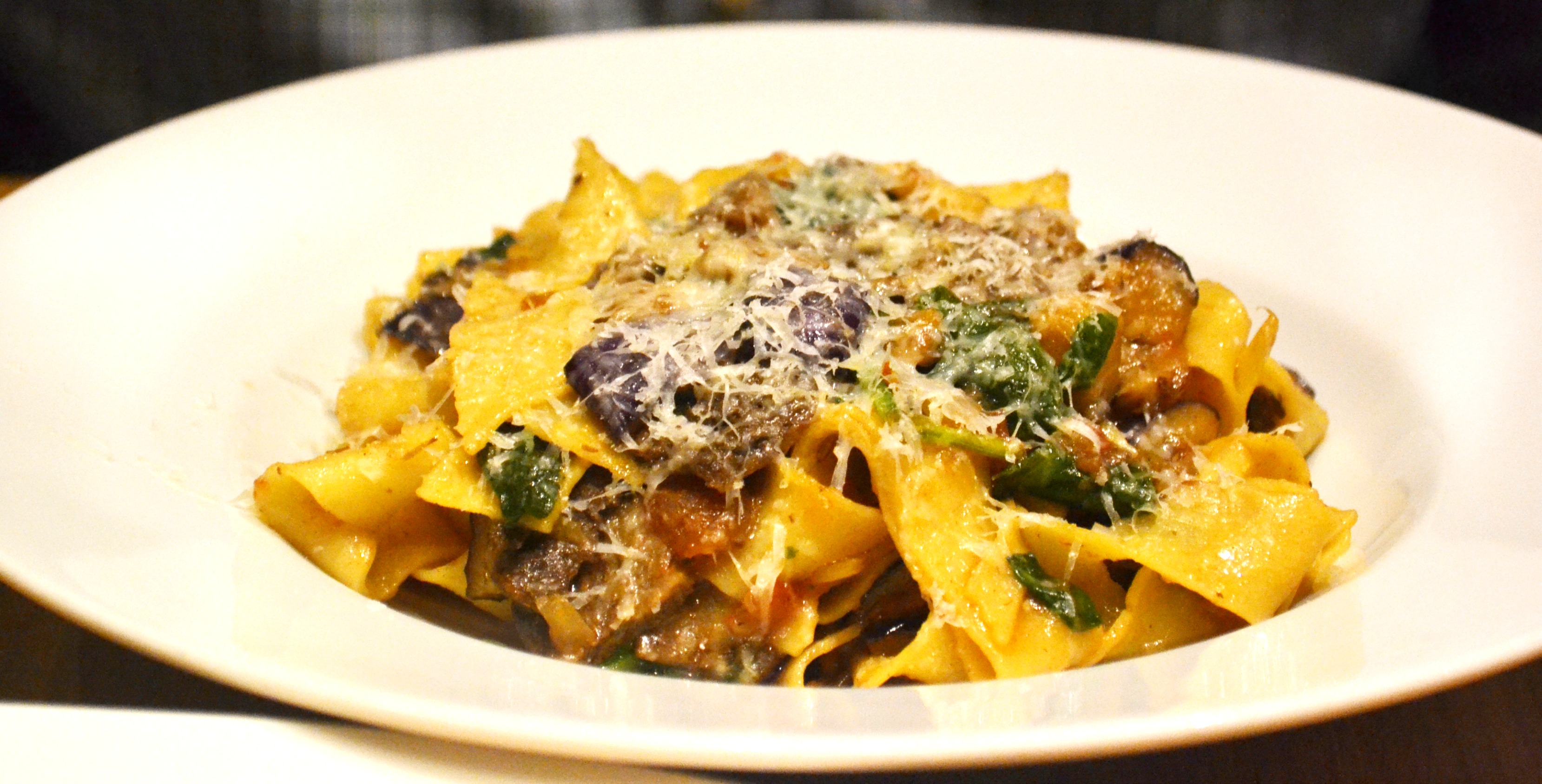 My husband's Braised Short Rib Noodle dish was hearty. I was tossed with eggplant, tomatoes and spinach along with freshly made noodles. It was nice to sample from each of our dishes because the unique Asian flavors in the noodle dish were magical.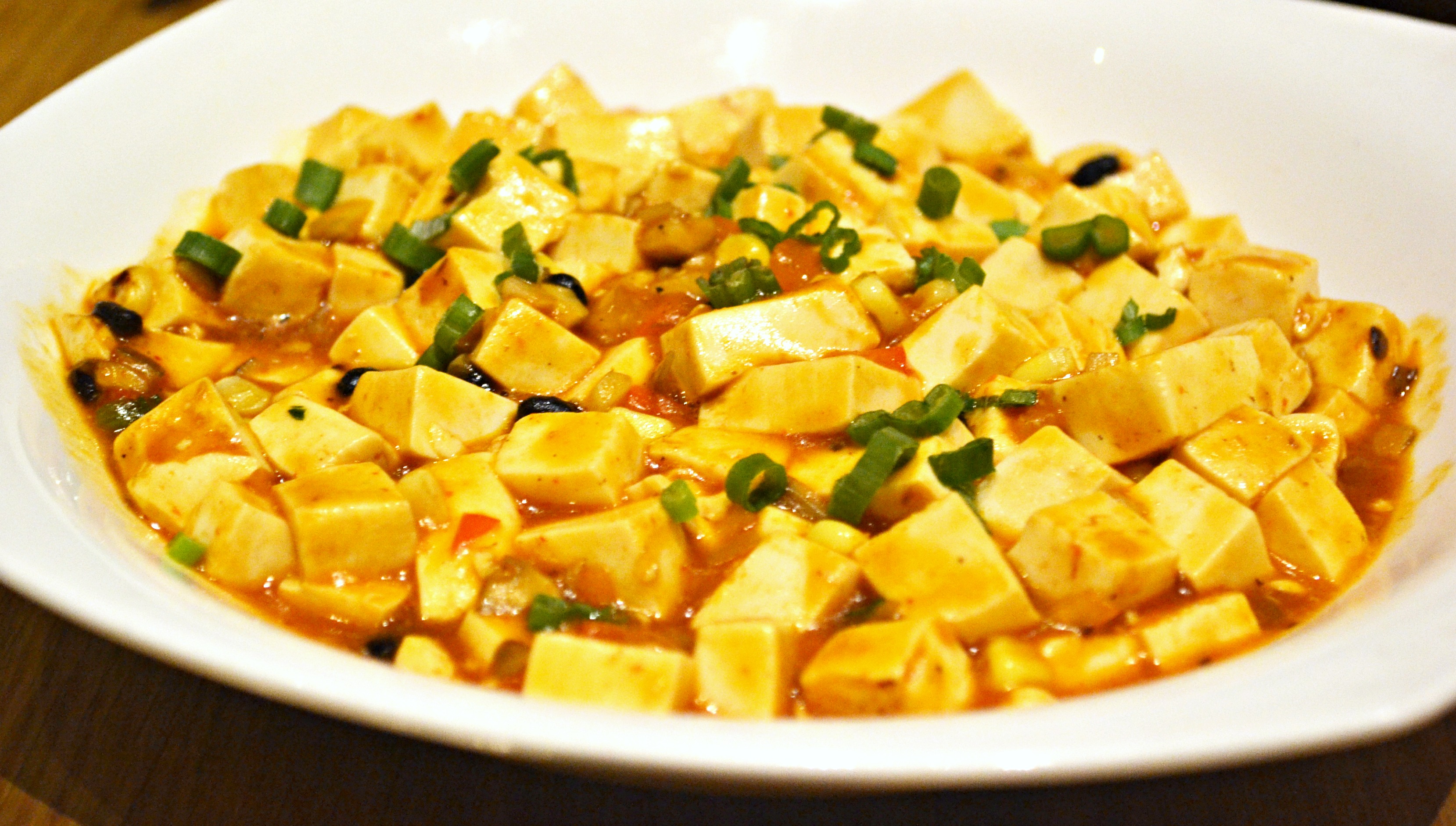 Our third dish was a vegetarian favorite of my husband's: Ma Po Tofu. Ms. Foo's version was definitely spicy with a fine mix of corn, black beans, scallions and Sichuan peppercorn. I added a side of brown rice with lentils that seemed to have a nice curry flavor to it. We definitely enjoyed the heat on the dish but it was not one to finish off the evening.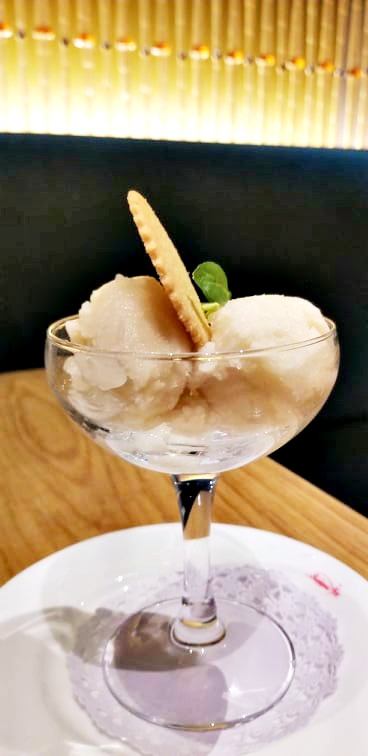 Dessert
By the end of the evening, we enjoyed a cup of coffee and shared a Ginger Asian Pear Sorbet that was spectacular. Each bite had a perfect blend of pear and ginger flavors that cooled off the palate after our delicious dinner.
Specials
If you are looking for an elegant Chinese experience, check out their upcoming specials for Chinese New Year where you can dine for $39 a person, 4 person minimum, on a special menu. It is bound to be a delicious culinary experience. We look forward checking it out again in the future.
Suga by Foo
1720 Sansom Street
Philadelphia, PA 19103
Related