This Blackberry Basil Rum Smash is made with an aged rum produced at a local distillery in Pottstown, PA called Manatawny Still Works. Tomorrow, July 14th, they are releasing and selling a limited quantity of their fourth batch of aged rum. Once it is gone, it is gone, so make sure you get your own bottle.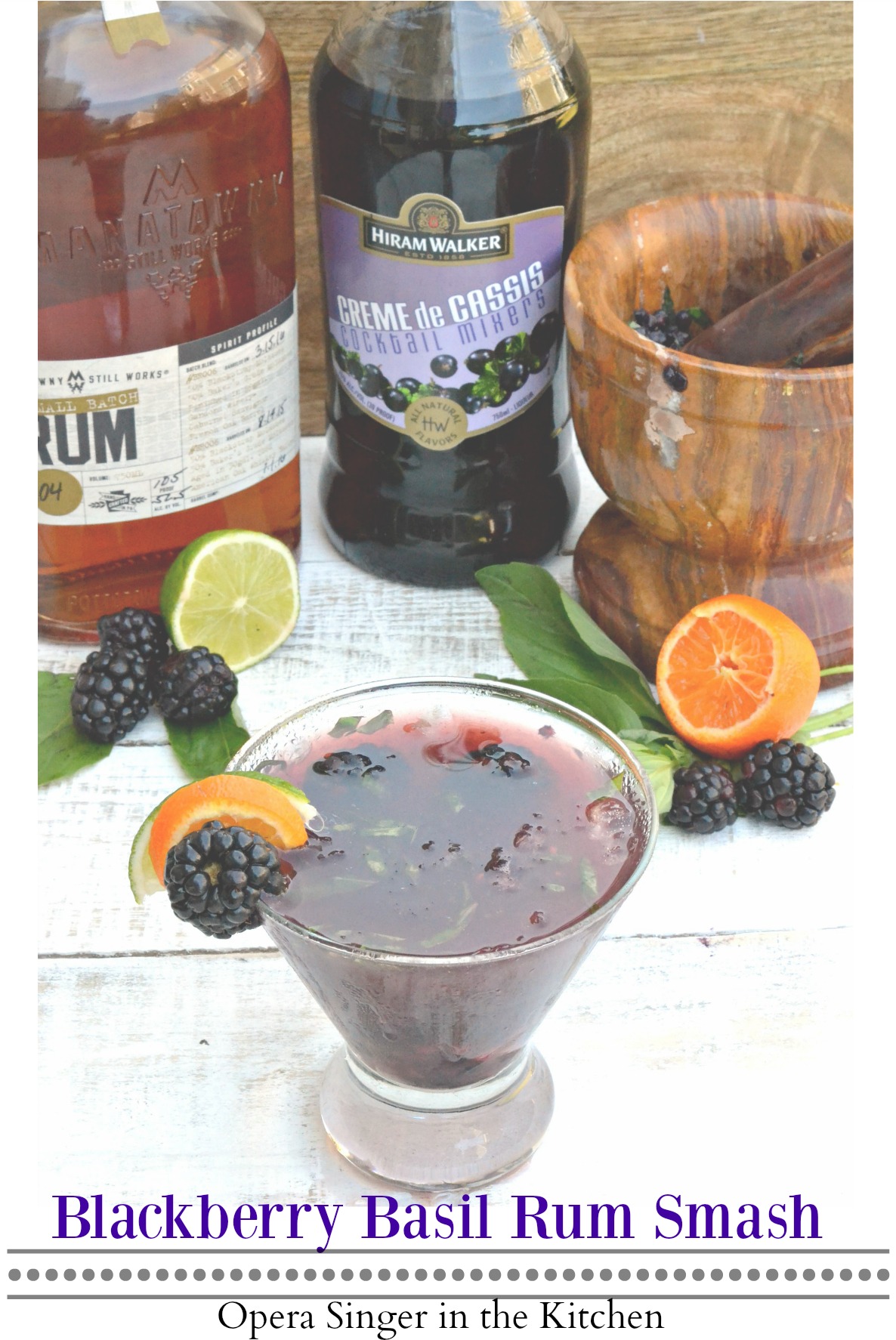 One of my favorite things about summer is the abundance of berries available. My girls consume them so fast that it is hard to keep up with restocking the fridge. It is hard to choose from blackberries, strawberries, raspberries, and blueberries but usually we purchase what is in abundance at the time.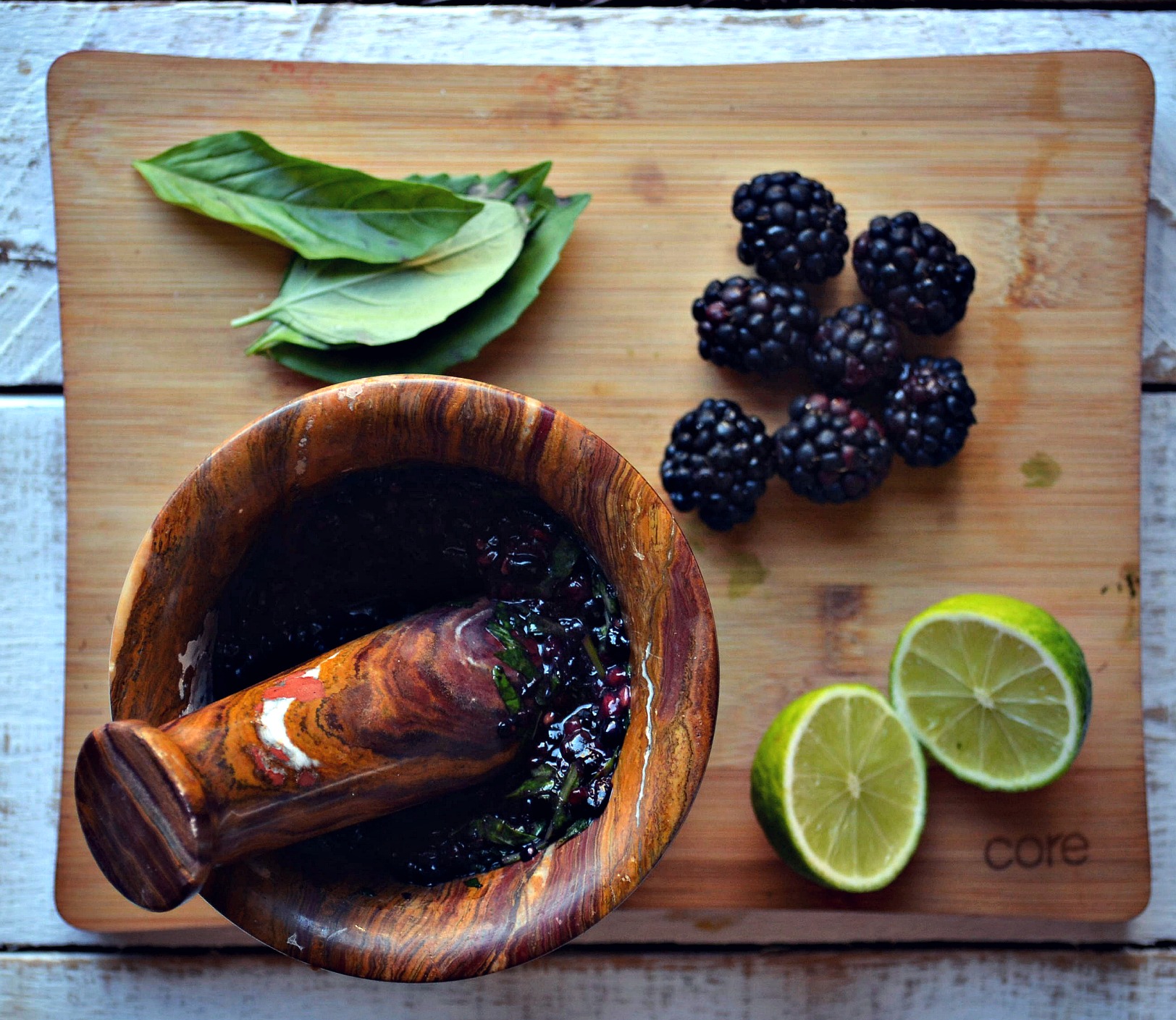 We love eating them plain or over cereal in the morning or evening with fresh whipped cream for dessert. Another way I like enjoying berries is in mixed drinks muddled in a little sweetener with fresh herbs for added depth. When I received a bottle of aged rum to try, I knew I wanted to make a cocktail with blackberries, basil, and creme de cassis.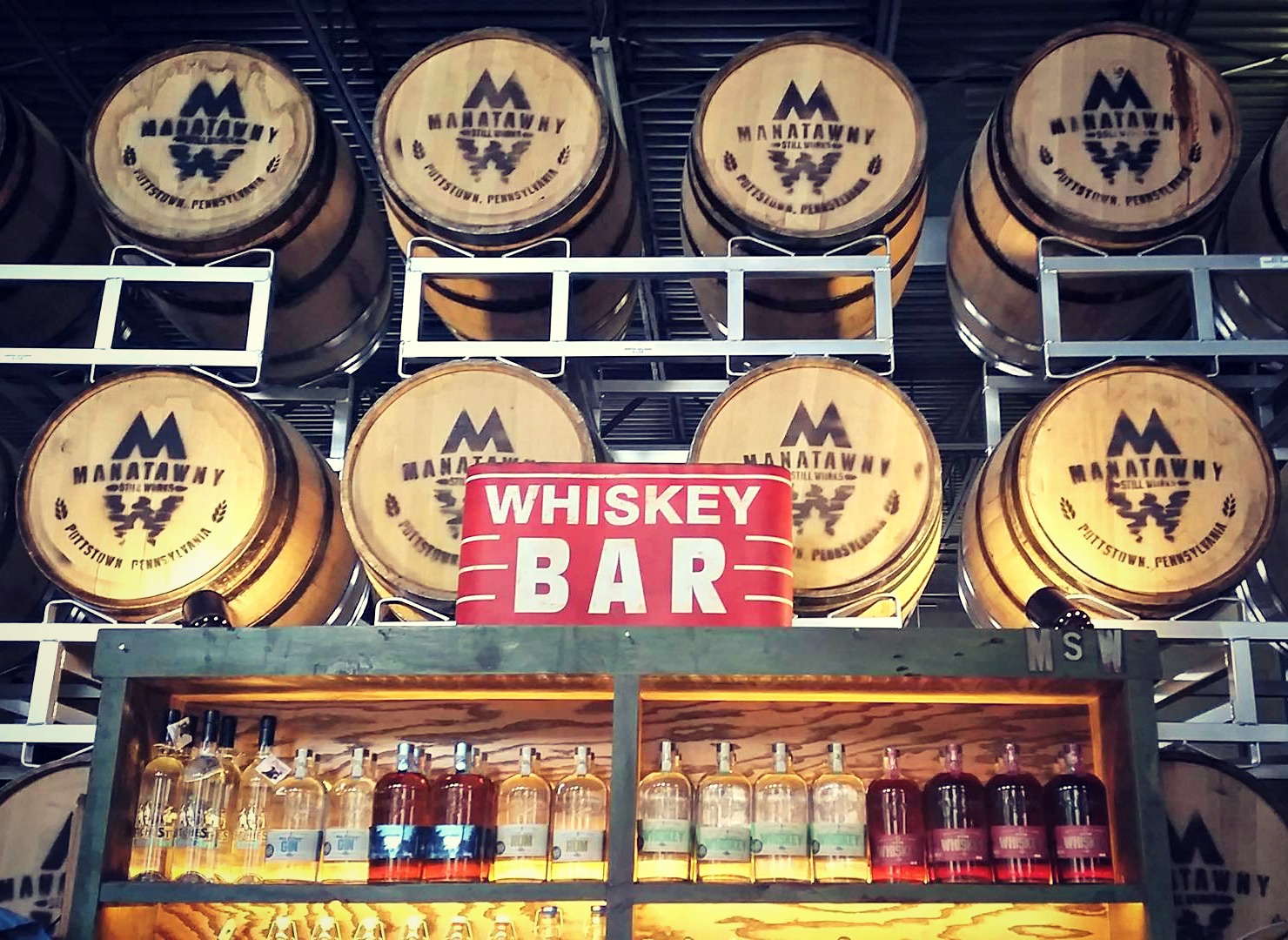 Located in Pottstown, Pennsylvania and only 20 minutes from my home is the distillery called Manatawny Still Works  It is pretty cool that there are so many distilleries and breweries in our area because it makes it exciting supporting local businesses providing such exciting products. The environment at Manatawny is very inviting especially with the tasting room at the entrance, waiting to serve their customers with monthly specials featuring their spirits.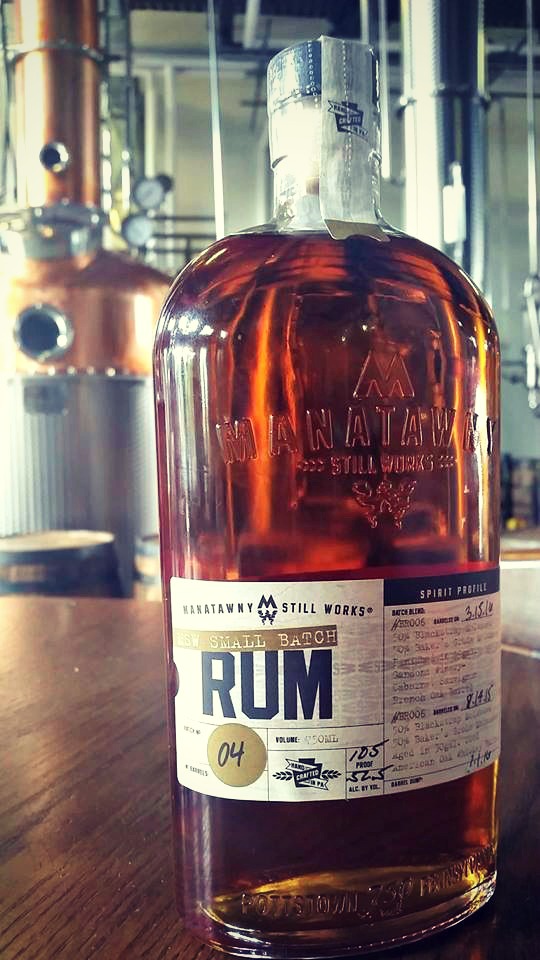 When I opened the aged rum I loved the smell. It is a Caribbean-style rum that is finished in 59 gallon Gandona Winery Cabernet Sauvignon French Oak Barrels. The finished product is truly unique and flavorful rum with the sweetness of red wine and the richness of molasses especially since the aged rum is fermented from 100% baker's grade molasses with a heavy rum yeast.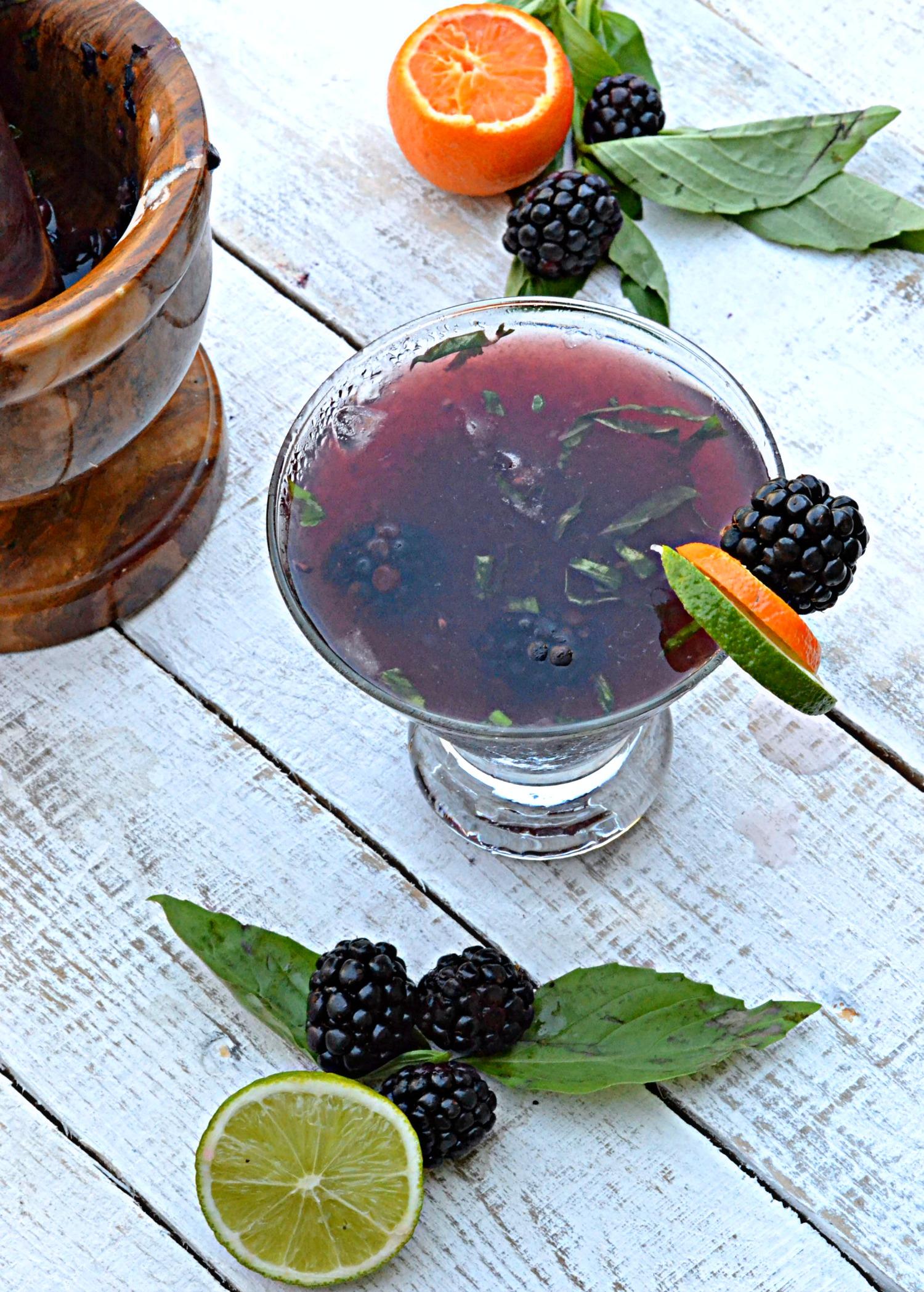 The rum is smooth goes down the throat with an oak finish and a buttery richness and is recommended to be enjoyed on its own or in a simple cocktail which is what I did decided to do. Batch FOUR is 105 proof and is $42.99 a bottle. Make sure you support local businesses by going to try your own bottle!
Hope you enjoy this simple Blackberry Basil Rum Smash which is made from mashed blackberries muddled in chopped basil and creme de cassis. There is also an addition of citrus juices to make this an ideal drink for a brunch.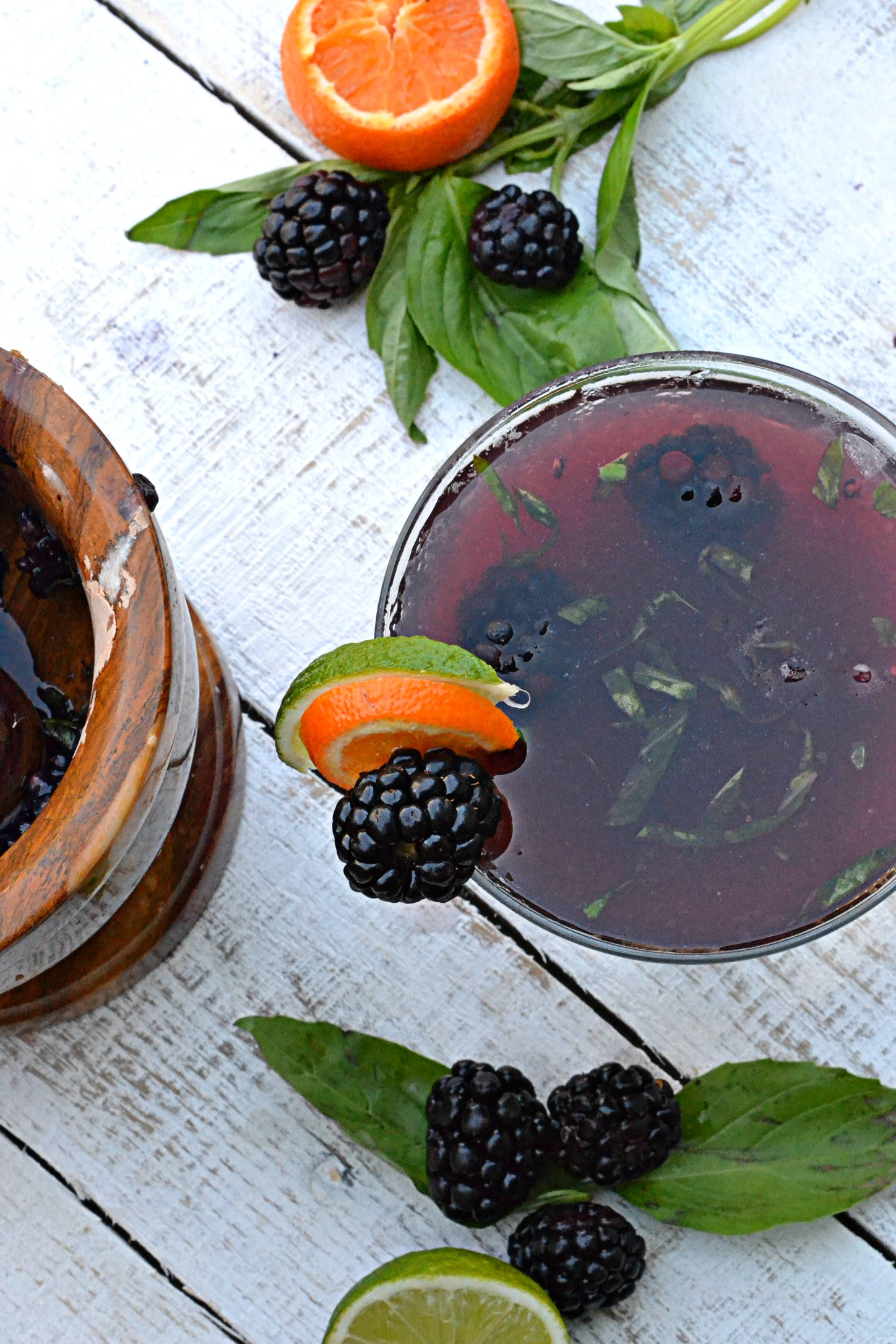 Ingredients
1/4 cup fresh blackberries
4 large basil leaves, cut in long thins strips (chiffonade)
1 1/2 ounces creme de cassis
1 1/2 ounce Manatawny Still Works Batch 4 Aged Rum
1 ounce triple sec
1 small clementine, juiced
1/2 lime, juiced
Instructions
With a muddler, mash the blackberries with the basil and creme de cassis and allow to sit for 10 minutes. Place blackberry mix into a cocktail shaker and add the remaining ingredients and shake well. Add crushed iced to a 6-ounce glass and serve. Garnish with a blackblerry.
https://singerskitchen.com/2016/07/blackberry-basil-rum-smash.html/
Disclosure: I received a bottle for review. All comments and reviews are my own as are my recipes.
Related